A new report shows Chicago Public Schools has fallen behind on removing or encapsulating asbestos found in dozens of school buildings.
Unvision Chicago and the Social Justice News Nexus at Northwestern University's Medill School of Journalism compared public CPS documents showing inspector recommendations in 2013 and a 2015 update showing what corrective action, if any, was taken by the school district.
For example: In 2015, CPS failed to remove or repair all cases of asbestos found by inspectors two years earlier in Little Village's Maria Saucedo Academy, Philip D. Armour Elementary School in Bridgeport and Humboldt Park's Roberto Clemente Community Academy.
The U.S. Environmental Protection Agency's Asbestos Hazard Emergency Response Act requires education agencies to inspect public schools buildings for the toxic material and develop management plans to remove asbestos and prevent its exposure.
Asbestos is a naturally-occurring mineral that gained widespread use in the U.S. construction industry by the end of the 19th century.
The fire-resistant material was used in everything from drywall insulation to floor tiles, but asbestos has one big problem: it's highly toxic.
By the 1930s, medical literature drew links between asbestos exposure and cancer, but U.S. regulations weren't placed on the dangerous substance until the 1970s.
The journalists submitted FOIA requests and questions to CPS which the district has not yet answered.
The story also referenced a 2016 report by Asbestos Nation, a campaign launched by the nonprofit Environmental Working Group, which showed only a fraction of CPS schools following inspectors' recommendations to remove or repair asbestos.
Joining Chicago Tonight to discuss her article is Adriana Cardona-Maguigad, an investigative reporter for Univision Chicago.
---
Related stories: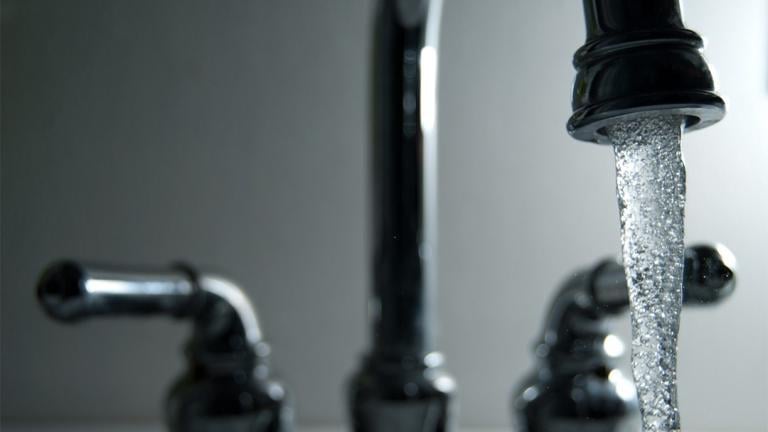 Illinois Among Worst States for Contaminated Drinking Water
May 3: A new report shows that in 2015, Illinois ranked among the five worst states in terms of largest populations served by water systems with health violations.
---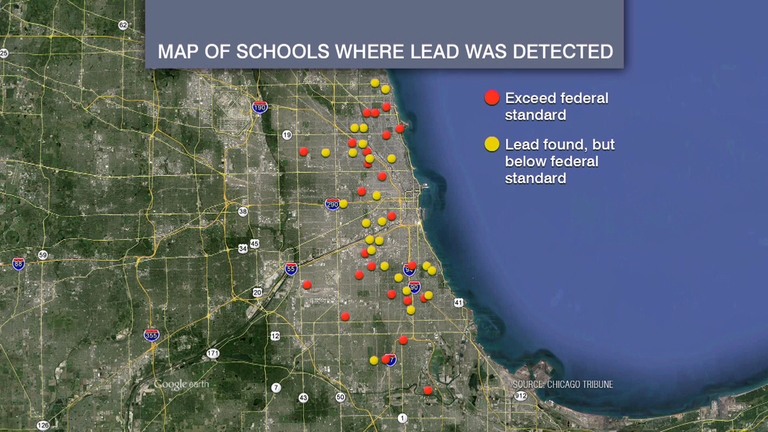 CPS to Hold Meetings on Lead Levels in Water
June 16, 2016: With more and more Chicago schools being found to have elevated levels of lead in their water, some Chicago aldermen are now calling for public hearings on the issue.
---
CPS Finds 14 Schools with High Lead in Water Samples
June 9, 2016: Parents of students at more than a dozen Chicago schools are receiving notices that testing has found elevated levels of lead in water at their children's schools.
---