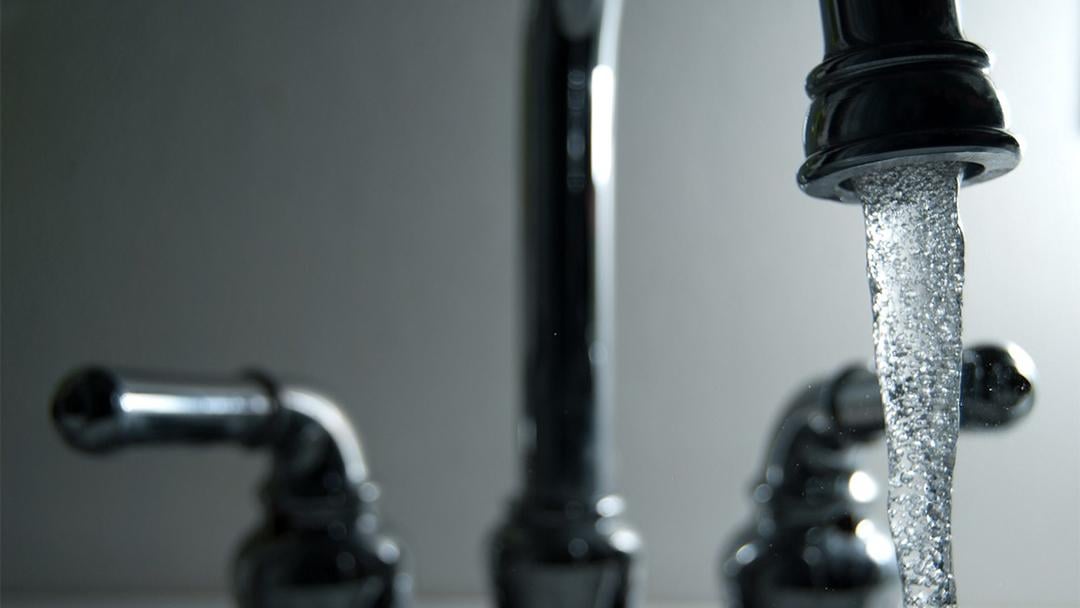 (Steve Johnson / Flickr)
Illinois ranks among the worst states for violations to drinking water systems, a new report shows.
The Natural Resources Defense Council released a report Tuesday with data it says reflects the failure of federal and state regulators to ensure safe drinking water. 
The report, entitled "Threats on Tap: Widespread Violations Highlight Need for Investment in Water Infrastructure and Protections," includes state-by-state rankings and focuses on the 12 worst states based on populations served by systems with the largest number of violations of the Safe Drinking Water Act. In the report, NRDC also addresses "how much worse things could get" given the Trump administration's proposed cuts to the Environmental Protection Agency, which oversees regulations concerning drinking water.
In 2015, Illinois was among the five worst states in terms of largest populations served by water systems with health violations, according to the report. That year, 57,338 people in Illinois were served by systems with lead and copper violations.
According to the EPA and the Centers for Disease Control and Prevention, there is no safe level of lead exposure for humans. Exposure to lead is particularly toxic to children and can cause irreversible damage to developing brains and nervous systems, along with miscarriages, cognitive dysfunction and other health issues, according to NRDC.
Within Illinois, the environmental advocacy group found the most violations for drinking water systems in Berwyn, Lemont, Oak Lawn and Loves Park (near Rockford). Chicago water systems were not listed as having any violations, although an EPA study released in 2016 showed that nearly 80 percent of the properties in Chicago are connected to service lines made of lead.
Individual properties or complexes, including those in Chicago, were not part of NRDC's study, which focused on public drinking water systems.
Chicago Public Schools officials also released data last year showing high lead levels in water at 113 CPS schools.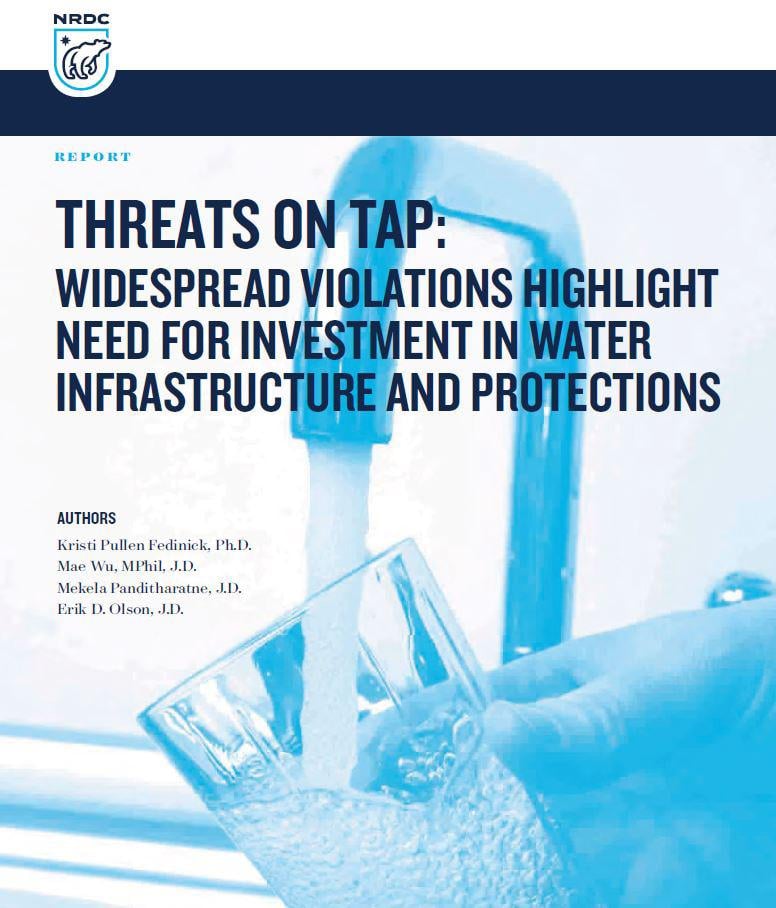 "Threats on Tap: Widespread Violations Highlight Need for Investment in Water Infrastructure and Protections" (NRDC)
In the NRDC report's executive summary, the organization states that despite safeguards like the Safe Drinking Water Act, drinking water consumed by many Americans is not properly monitored or treated.
"The EPA and the states have been falling short," the report states. "For more than 25 years, NRDC has been documenting serious problems with our outdated and deteriorating water infrastructure and the inadequate implementation of the Safe Drinking Water Act. These problems include poor EPA and state enforcement, serious underreporting of violations, and weaknesses in the EPA's drinking water standards for contaminants like arsenic and lead."
NRDC's research shows that in 2015, 77 million Americans were served by a combined 18,000 community water systems that violated at least one Safe Drinking Water Act rule, such as failing to properly test water for contaminants and failing to meet health-based standards.
NRDC also cites a study from the Centers for Disease Control and Prevention, which estimates that about 19.5 million Americans fall ill every year from pathogens as a result of contaminated drinking water from public water systems.
"Fixing the infrastructure problems that cause these violations can save lives, reduce the occurrence of disease, and create hundreds of thousands of jobs in communities that need them most," the report states.
Follow Alex Ruppenthal on Twitter: @arupp
---
Related stories: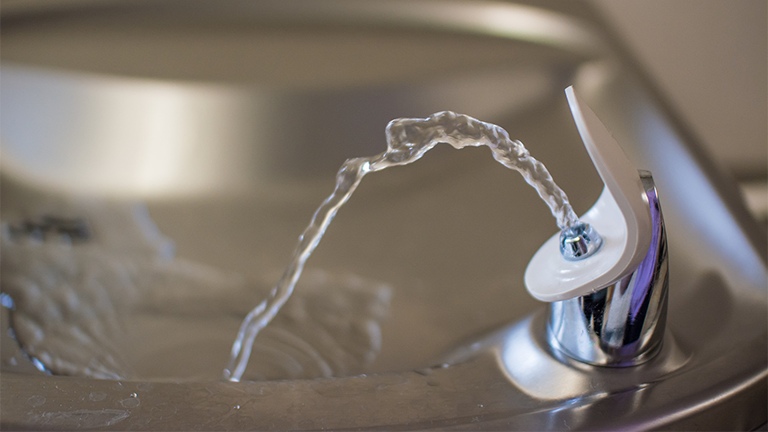 Taking a Closer Look at Lead Exposure
June 21: In light of the elevated lead levels found at Chicago Public Schools, we ask local experts what high lead levels mean for your health.
---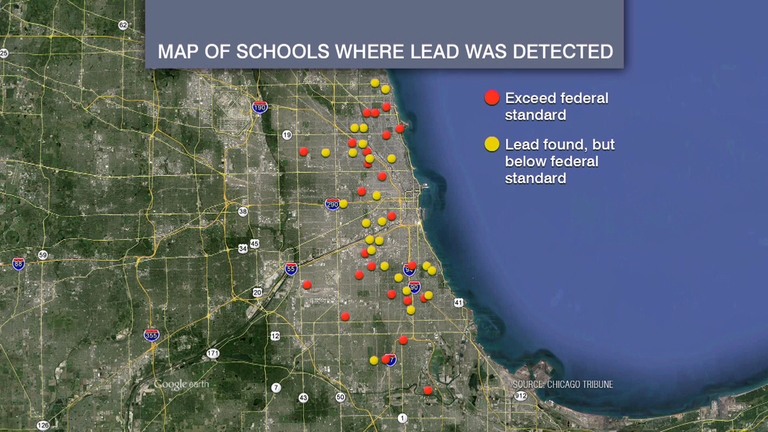 CPS to Hold Meetings on Lead Levels in Water
June 16: With more and more Chicago schools being found to have elevated levels of lead in their water, some Chicago aldermen are now calling for public hearings on the issue.
---
CPS Finds 14 Schools with High Lead in Water Samples
June 9: Parents of students at more than a dozen Chicago schools are receiving notices that testing has found elevated levels of lead in water at their children's schools.
---