President Trump announced Thursday that he will withdraw the U.S. from the Paris climate agreement, isolating the country from 194 other nations that agreed to the landmark deal aimed at combatting climate change.
In 2015, as part of the Paris accord, the U.S. agreed under President Barack Obama to reduce emissions by about 25 percent of 2005 levels by 2025. The U.S. produces more carbon emissions than any other country except China, which has reaffirmed its commitment to meeting targets set under the Paris agreement.
Elected officials and environmental leaders in Chicago and Illinois reacted to the news Thursday by blasting Trump's decision and stating their commitment to fight climate change locally (with the exception of one Republican congressman). Nationally, the response was partisan, including statements from Obama, Senate Majority Leader Mitch McConnell and other officals. 
Here's what some of them had to say:
Mayor Rahm Emanuel
Former President Barack Obama
"A year and a half ago, the world came together in Paris around the first-ever global agreement to set the world on a low-carbon course and protect the world we leave to our children. It was steady, principled American leadership on the world stage that made that achievement possible. It was bold American ambition that encouraged dozens of other nations to set their sights higher as well. And what made that leadership and ambition possible was America's private innovation and public investment in growing industries like wind and solar – industries that created some of the fastest new streams of good-paying jobs in recent years, and contributed to the longest streak of job creation in our history."
U.S. Rep. John Shimkus, Republican – 15th District
Senate Majority Leader Mitch McConnell, Republican from Kentucky
"I applaud President Trump and his administration for dealing yet another significant blow to the Obama Administration's assault on domestic energy production and jobs."
U.S. Sen. Tammy Duckworth, Democrat
"Climate change is one of the gravest environmental, economic and national security threats of our time, and we're already experiencing its devastating effects in Illinois and across the country. Our military leaders have long understood that increased famine and drought caused by climate change is contributing to political instability across the globe – but it seems that our president does not.
"Instead of leading the way towards a more sustainable future, he is prepared to retreat from our global responsibilities and deliver yet another a self-inflicted blow to America's credibility on the world stage by having our country join Syria and Nicaragua as the only three countries not party to this agreement. While the rest of the world moves forward with trillions of dollars of investments in clean energy jobs and technologies, America is losing its influence and our economy is being left behind."
U.S. Sen. Dick Durbin, Democrat
"Pulling out of the international agreement to protect this Earth from the threat of climate change is a fateful message to our children and grandchildren. The president and his party have chosen politics over science and greed over responsibility. With this announcement, President Trump surrendered our nation's global leadership. This is not America First. This is America last when it comes to the stewardship of this planet."
House Speaker Paul Ryan, Republican from Wisconsin 
"The Paris climate agreement was simply a raw deal for America. Signed by President Obama without Senate ratification, it would have driven up the cost of energy, hitting middle-class and low-income Americans the hardest. In order to unleash the power of the American economy, our government must encourage production of American energy. I commend President Trump for fulfilling his commitment to the American people and withdrawing from this bad deal."
Michael Mikulka, president of the American Federation of Government Employees Local 704, the union representing more than 900 employees of the Environmental Protection Agency
"The Trump administration must reconsider this dangerous decision, and every Member of Congress on both sides of the aisle must make his or her voice heard in unequivocal opposition to this move right now.
"Despite massive evidence of the causes of climate change, the Trump Administration is abandoning the international effort of nations to save our planet and its people from the lasting damage caused by climate change."
Jack Darin, Sierra Club Illinois director
"Donald Trump may be doing everything in his power to take America backward on clean energy and climate action, but that doesn't mean Illinois has to follow him. Climate change is a grave threat to Illinois' health, communities, and agriculture. Dozens of Illinois mayors and communities have already made commitments to reduce carbon emissions, and Illinois should do the same.
"A state plan to reduce carbon pollution would help Illinois benefit from the global clean energy economy, despite Trump's steps backward, and build on the good jobs in clean energy that are on the way for our workers and communities under the Future Energy Jobs Act."
David Rossini, Environment Illinois director
"President Trump just dealt a huge blow to the world's ability to fight climate change. The president single-handedly broke America's promise to reduce pollution under the Paris Climate Agreement.
"This could be disastrous here in Illinois and around the country. We're talking about dirtier air. More kids with breathing problems. More droughts, floods, severe storms and farms losing their crops. Even worse are the global consequences to a U.S. withdrawal, possibly slowing the growth of the renewable energy sector and allowing other countries to undermine their promises to cut greenhouse gas emissions.
"If President Trump won't reduce pollution, our states and cities can -- and will."
Follow Alex Ruppenthal on Twitter: @arupp
---
Related stories: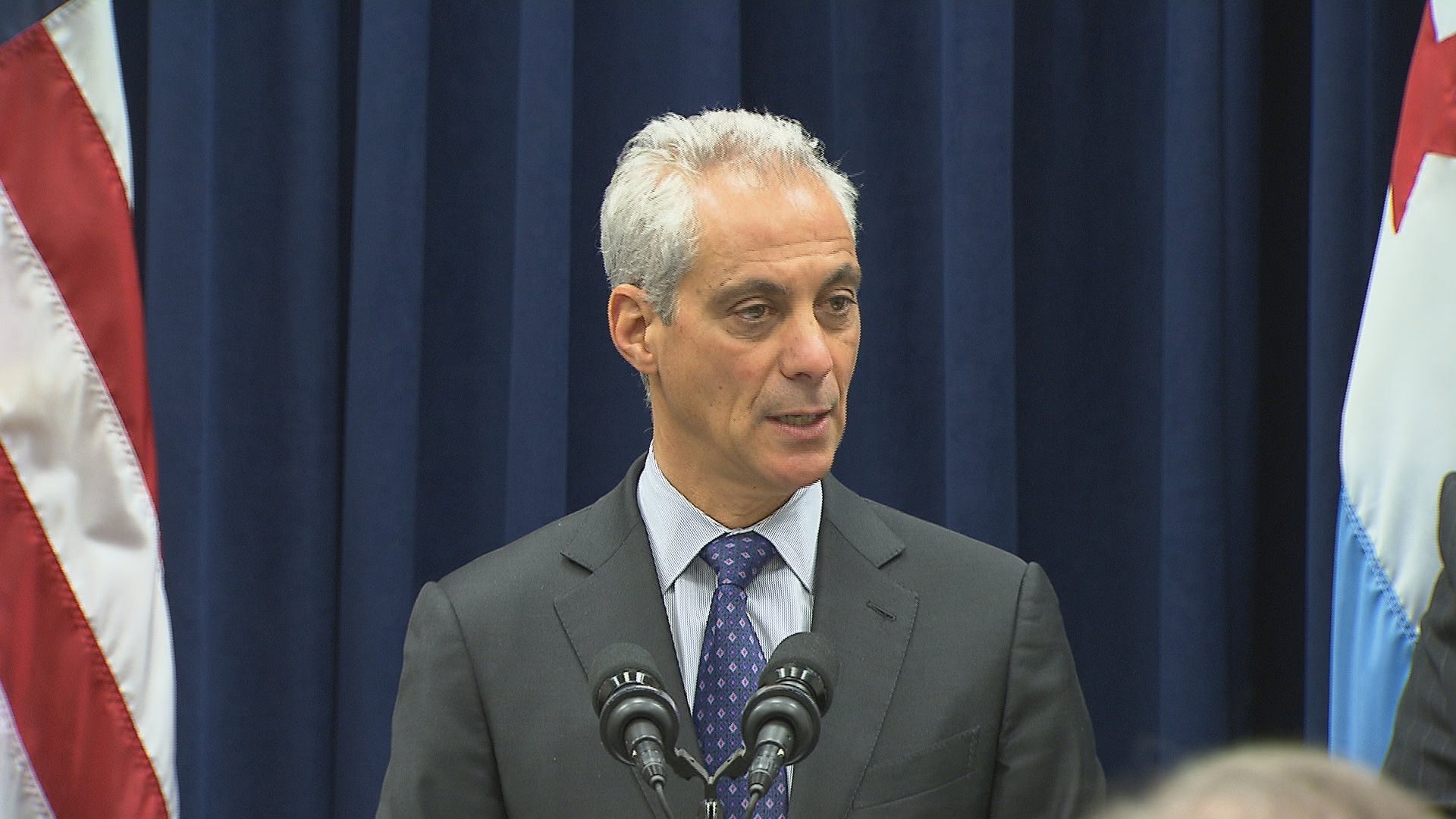 Chicago Launches Website on Climate Change
May 8: An announcement last month from the EPA prompts Chicago to launch its own website dedicated to the science behind climate change.
---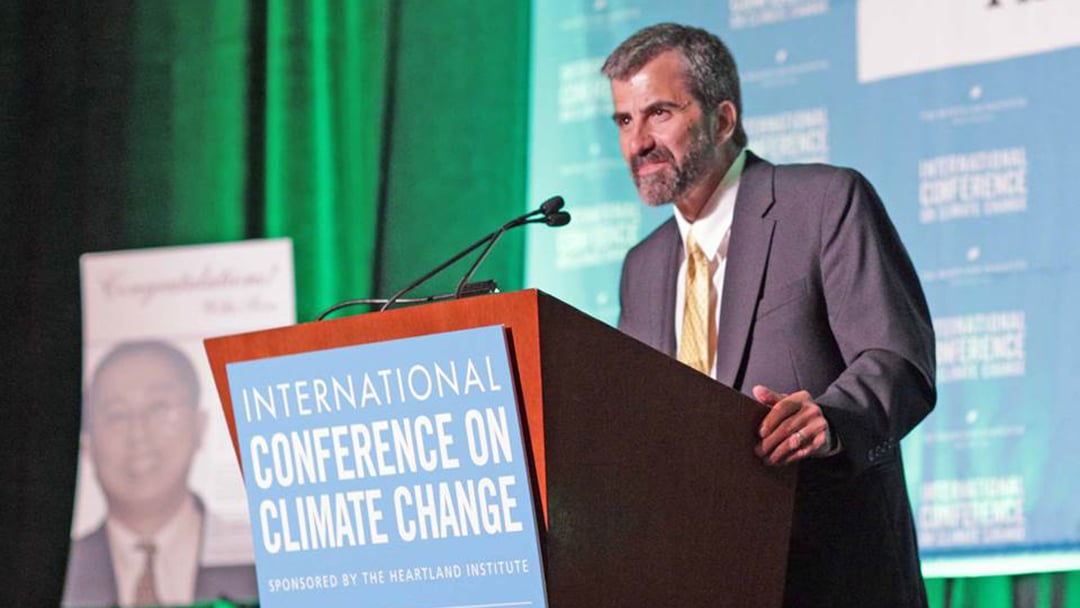 Chicago-Based Climate Change Skeptics Eager for Trump to Reset 'Fake Science'
Feb. 3: With an expected audience of officials appointed by President Donald Trump, the Heartland Institute hopes to reset U.S. climate policy, which is also the theme for its upcoming International Conference on Climate Change.
---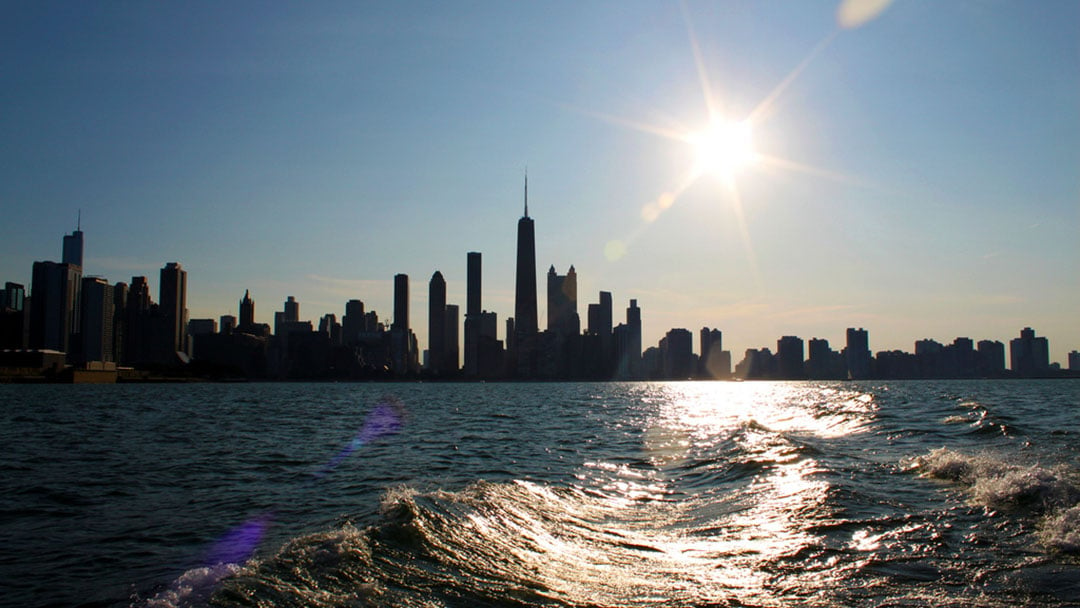 Chicago Activists Prepare to Defend Environment Under Trump
Jan. 24: Dozens of Chicago activists met last week to plan a defense of environmental policies that appear vulnerable under the administration of President Donald Trump.
---