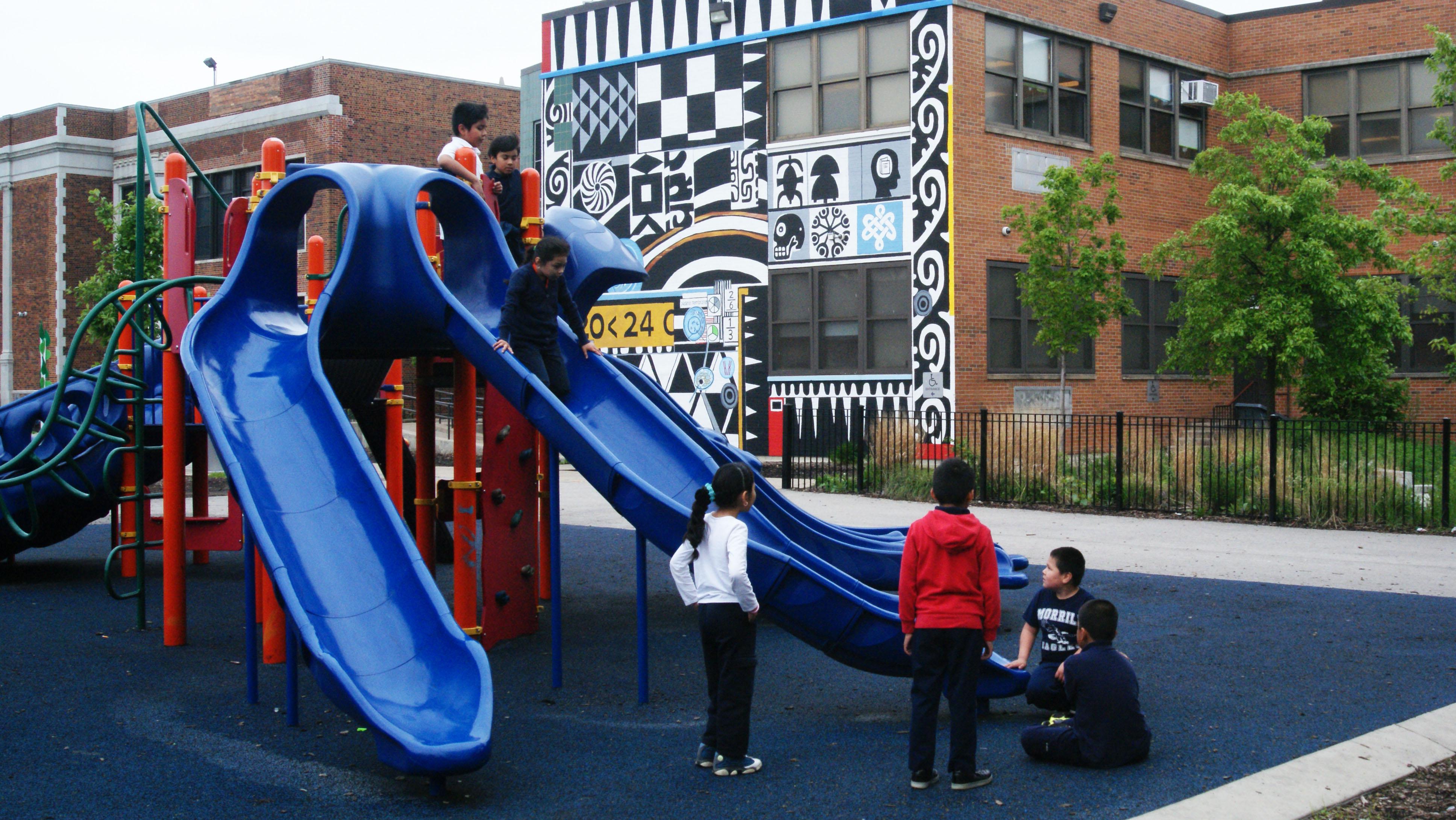 Asphalt once surrounded the Donald Morrill Math & Science Elementary School. Now, there is a playground, soccer field, basketball court and running track. (Courtesy of Southwest Organizing Project, Chicago)
Imelda Salazar has been driving to church in the Chicago Lawn neighborhood on the city's Southwest Side for more than a decade, and in that time she's seen the neighborhood transform. In particular, she watched as the number of vacant homes and lots grew between 2009 and 2013.
"It was painful to see parents walking with their children past so many boarded-up homes in one block," said Salazar, a community organizer with the Southwest Organizing Project, or SWOP.
Salazar said that following years of predatory lending practices to homebuyers, as many as 20 properties per block were empty. That's when community organizations decided to take action.
"We're not going to move, nobody will come and save us, so we better work on it and organize," she said.
SWOP formed a partnership with United Power for Action and Justice and real estate developer Brinshore in 2013 to launch Reclaim Southwest Chicago. The plan called for raising funds to buy and refurbish abandoned properties and then convert them into affordable housing units. They focused their efforts on a 20-block area bordered by 69th and 63rd streets and Rockwell Street and California Avenue.
The groups also launched mentoring programs at local schools and cultural institutions to provide area youth more resources and one-on-one guidance.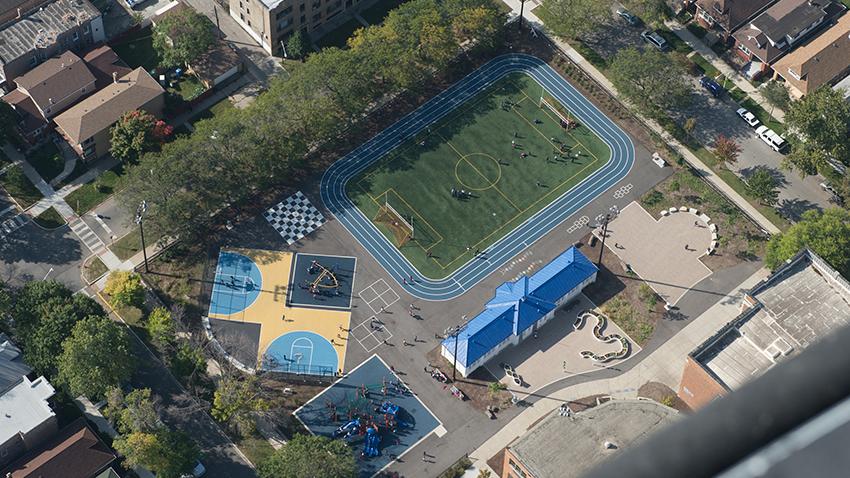 A bird's-eye view of the new soccer field, running track and basketball court at Donald Morrill Math & Science Elementary School. (Courtesy of Southwest Organizing Project, Chicago).
Four years later, they're seeing tangible results. According to SWOP, the number of vacant buildings in their target area dropped from 93 to 21 – Brinshore alone bought and refurbished 13 buildings and 46 units – school performance improved and there was a 53-percent reduction in crime. 
"Many people questioned whether this could be done, but what we accomplished so far is rooted in an organizing model, in the connections between people," said Jeff Bartow, SWOP's executive director.
On Thursday, Bartow gathered with hundreds of community activists to announce the expansion of Reclaim Southwest Chicago. The program will extend east and south of its initial target area to include 70 blocks between 63rd and 71st streets, from Western to California avenues.
The groups hope to raise $10 million for the expanded program, and on Thursday announced a $1 million pledge toward that goal from Local Initiatives Support Corporation Chicago. Bartow said they hope to see similar results in the expanded target area within the next four years.
LISC is similarly optimistic about the future.
"We see this as a great model that works really well, and has dividends beyond creating affordable housing," said Meghan Harte, executive director of LISC Chicago.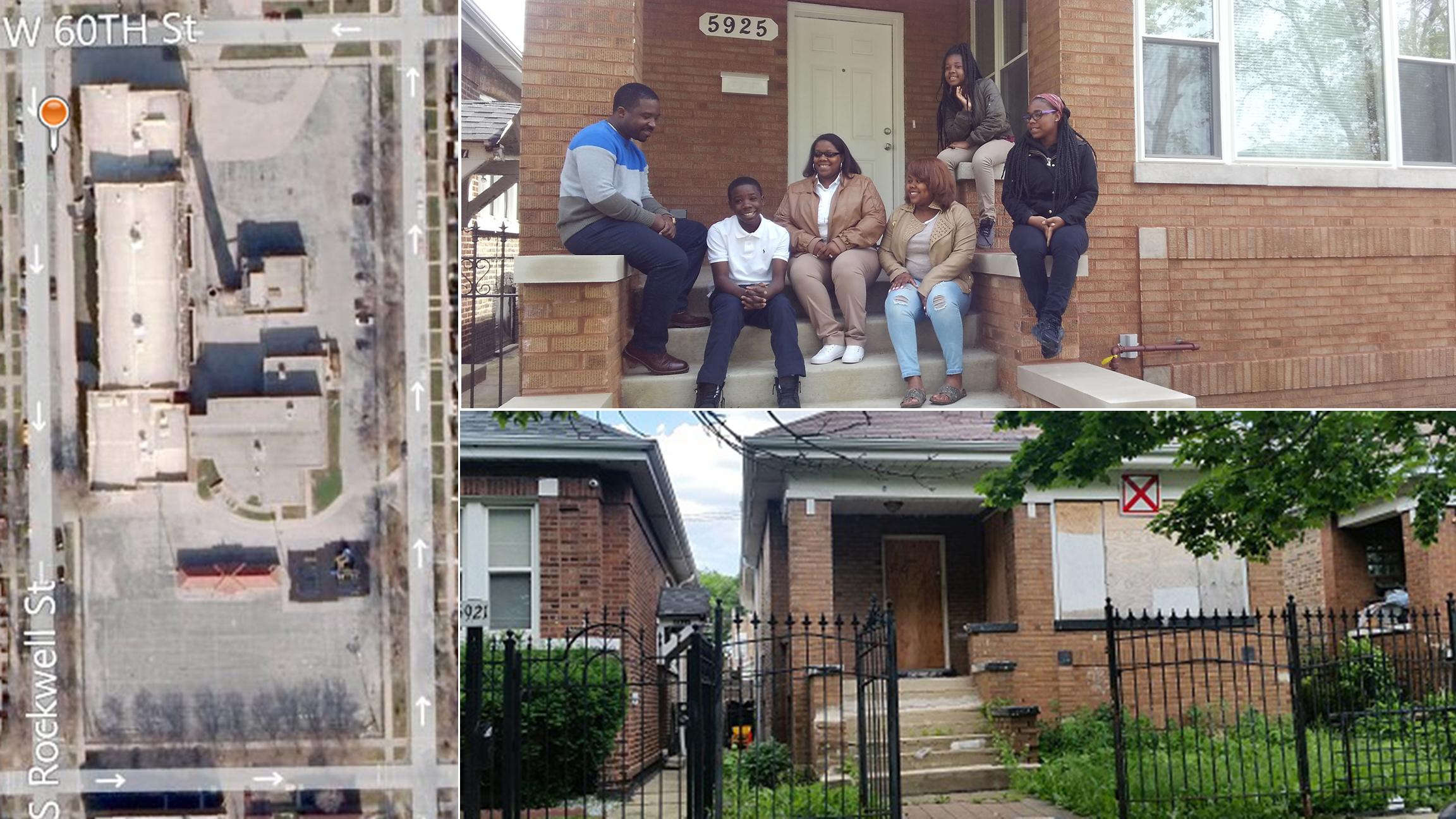 Left: Asphalt once surrounded the Donald Morrill Math & Science Elementary School. Top, bottom right: The number of boarded-up buildings has decreased since Reclaim Southwest Chicago was launched. (Courtesy of Southwest Organizing Project, Chicago).
Salazar has seen the impact firsthand. On her Sunday drives, she now sees families eating breakfast on their porches, children playing in fields that were previously littered with trash and the marked absence of gang members.
"It's really the resilience of the community, believing in the face of foreclosures and violence, and collaboration that made this possible," Salazar said.
Bartow sees it as a model that can be replicated throughout the city to address broader issues of violence, population loss and high unemployment rates.  
"It's more than the Southwest Side, it's more about what we need to do to rebuild neighborhoods throughout Chicago," he said.
---
Related stories: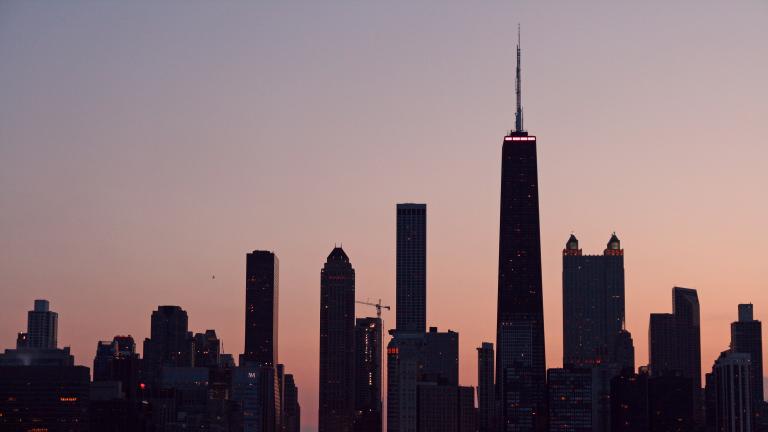 Chicago Tops Nation in Population Loss for Second Straight Year
May 25: For the second consecutive year, the city of Chicago experienced higher levels of population loss than any other city in the nation, according to 2016 data released Thursday by the U.S. Census Bureau.
---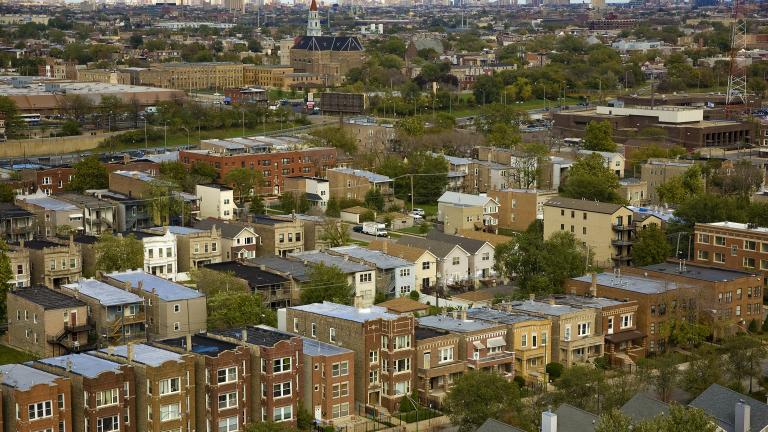 Plan for North Lawndale to Tackle Vacant Lots, Economic Development
May 23: How grassroots organizing is increasingly shaping the West Side community, which is looking to develop a shared vision for economic development.
---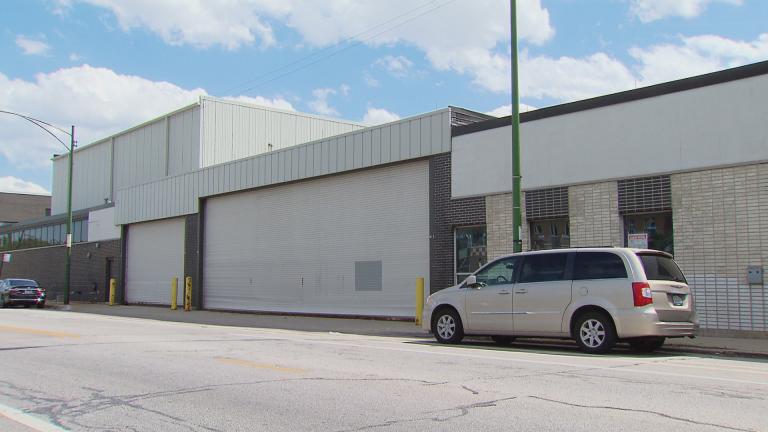 Northwest Side Residents in Affordable Housing Fight
May 22: The fight to bring affordable housing to Jefferson Park has residents polarized and leveling accusations of racism.
---