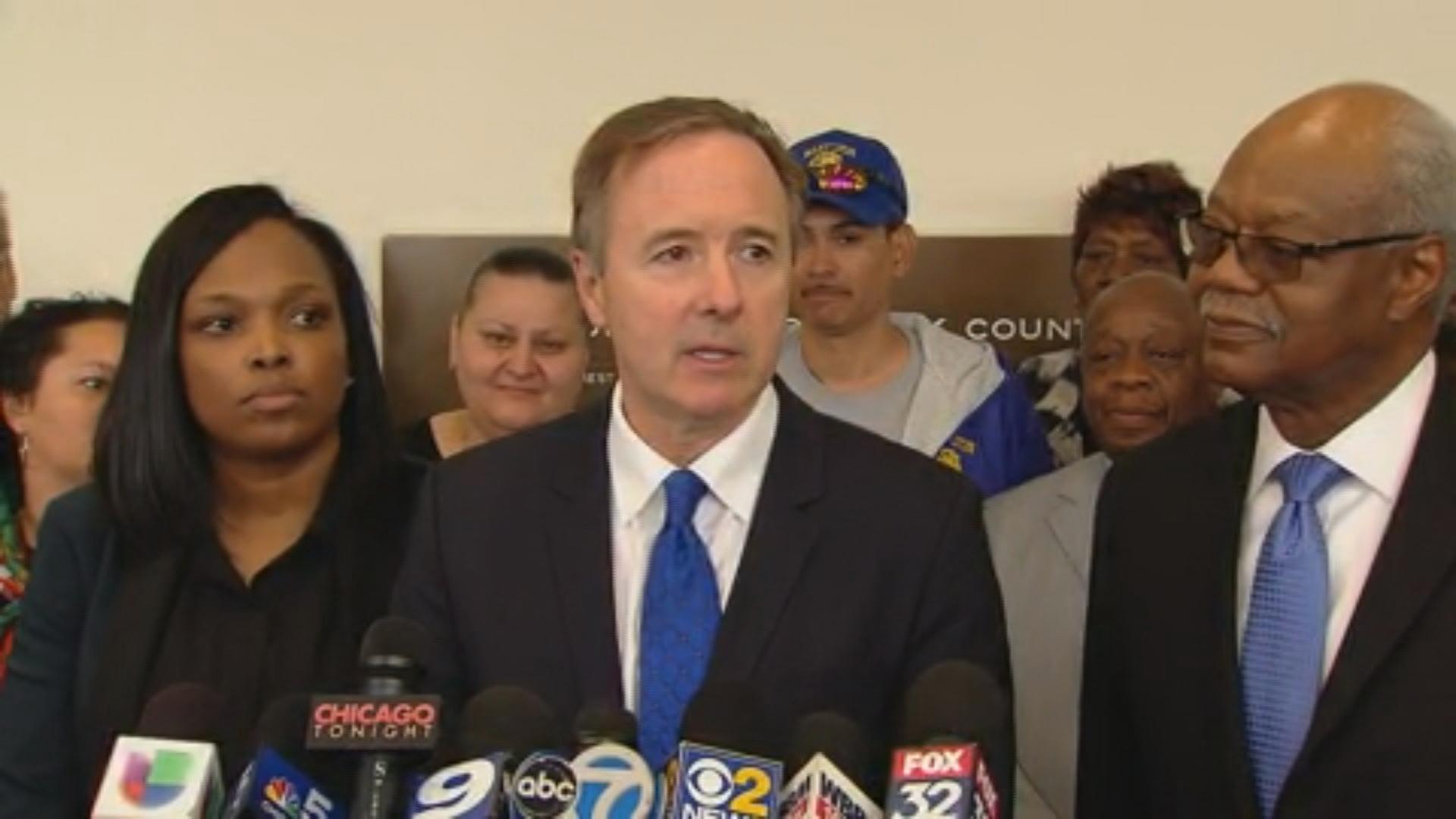 "Obviously we're very disappointed in the judge's ruling that it is permissible for the state of Illinois to discriminate on the basis of race," said CPS CEO Forrest Claypool on Friday. (Chicago Tonight)
A Cook County Judge has dealt a financial setback to Chicago Public Schools – stating that the school district's complaint is "not the vehicle to address [the state's] inequity" in education funding.
Chancery Court Judge Franklin Valderrama did not grant the district's motion for preliminary injunctive relief, instead saying the CPS complaint did not adequately specify the criteria that cause the discriminatory spending between Chicago Public Schools and the rest of the school districts in Illinois, thus leading to a disparate impact on CPS students.
He did give the district until May 26 to file an amended complaint.
Though he denied three counts in the state's motions to dismiss, Valderrama still scolded the state for its argument that CPS could borrow more money to alleviate its financial stress and called it "startlingly out of touch with reality."
Valderrama went on to liken the argument to Marie Antoinette notoriously saying, "Let them eat cake" while ignoring the plight of her people. 
"Obviously we're very disappointed with the judge's ruling that it's permissible for the state of Illinois to discriminate on the basis of race against CPS schoolchildren and there's nothing in the Civil Rights Act that can prevent that," CPS CEO Forrest Claypool told reporters outside the courtroom.
"We should remember however, that even in Brown v. Board of Education the plaintiffs lost at this level," he said. "We will continue to fight for racial justice for Chicago schoolchildren."
The district filed the complaint in early 2017, after Gov. Bruce Rauner vetoed a measure that would have provided the district with $215 million to help it meet its pension obligations. After the veto, the district issued four districtwide furlough days, implemented a midyear spending freeze and threatened that the school year would need to end two-and-a-half weeks early.
"For us in this office, all it does is we get up tomorrow morning and we focus on what is really important, and that is getting a new school funding formula for every district in the state of Illinois," said Secretary of Education Beth Purvis.
Purvis notes the funds were tied to an agreement for greater pension reform, which the General Assembly still has not passed. She also says the governor's bipartisan commission on education funding reform has produced three bills currently in the General Assembly.
"The judge in there kept it very real. He said there wasn't a legal basis for the complaint," said Jesse Sharkey, Vice President of the Chicago Teachers Union. "There sure is discrimination and we can all attest to that. We're talking about a school system that systematically short-changes black and brown students in this city. It's completely unacceptable."
"But it's also unacceptable for the political leadership of this city not to have an answer for us about what's going to happen for our children in just a month's time," he said.
Follow Brandis Friedman on Twitter: @BrandisFriedman
---
Related stories: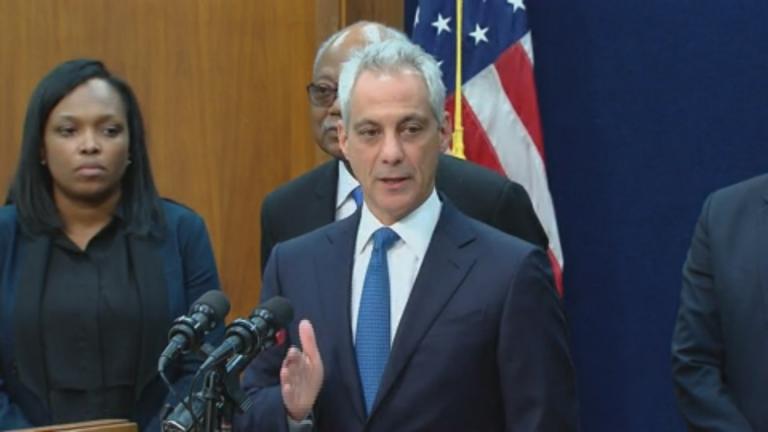 Mayor: CPS to Stay Open Despite Funding Setback
April 28: Chicago Public Schools will stay open until June 22, the end of the regular school year, instead of closing early on June 1. "We will be here working to find the resources," said Mayor Rahm Emanuel.
---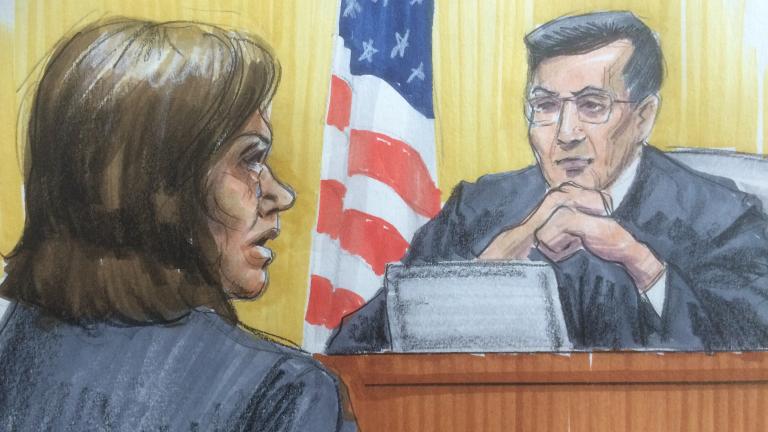 Former CPS CEO Barbara Byrd-Bennett Sentenced to 4 1/2 Years
April 28: The disgraced former Chicago Public Schools CEO will spend 54 months in prison after a federal judge sentenced her Friday for the yearslong kickback scheme she ran while chief of the cash-strapped district.
---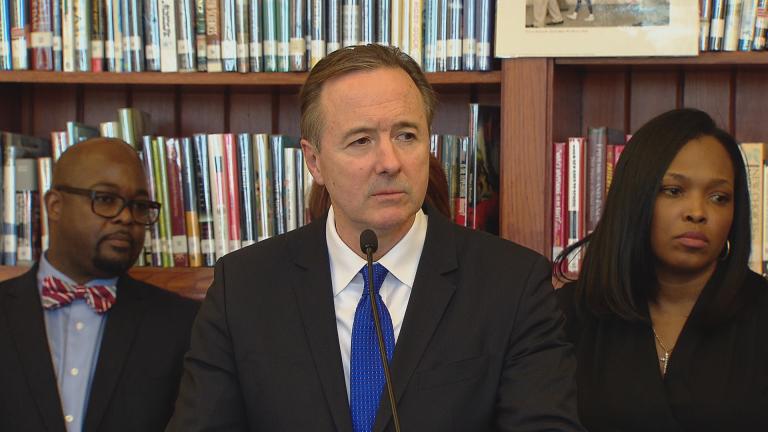 CPS, Parents Claim Civil Rights Violations in New Suit Against State
Feb. 14: Chicago Public Schools and five local families announced Tuesday they have filed suit against the state of Illinois in an effort to force equitable funding for the cash-strapped school district.
---