Beneath Wabash/Randolph "L" tracks are a trio of flying sculptures: a gargoyle, bear and a turtle.
The recently installed "Flying Creatures Initiative" on the southeast corner of Wabash Avenue and Randolph Street is part of the city's Year of Public Art.
"Flying Creatures will be a series of kinetic street sculptures – or modern gargoyles – designed to animate Chicago's streetscapes," said Mary May, a public relations representative for the Department of Cultural Affairs and Special Events.
DCASE is working in partnership with the Chicago Department of Transportation on the initiative.
Last October, Mayor Rahm Emanuel declared 2017 the "Year of Public Art," with the goal of investing in artist-led community projects throughout the city's 50 wards through the 50x50 Neighborhood Arts Project and the creation of a Public Youth Arts Corp.
Follow Kristen Thometz on Twitter: @kristenthometz
---
Related stories: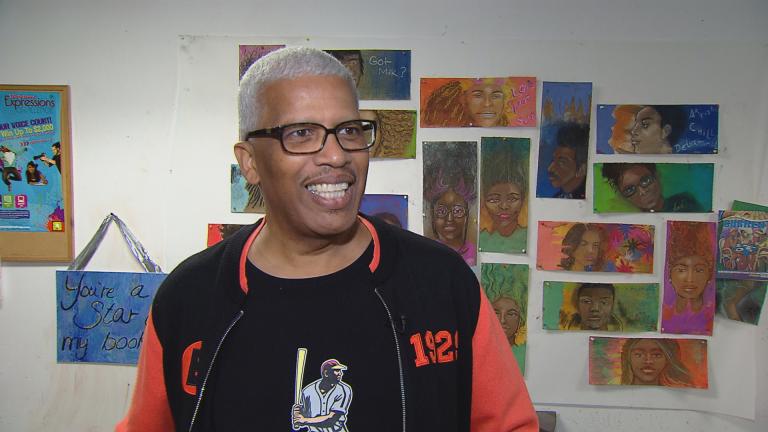 Graphic Artist Returns to Chicago to Inspire Next Generation
May 9: Craig Rex Perry grew up in Englewood and has studied and worked around the world. We catch up with him in Kenwood during a master class on cartooning – and careers.
---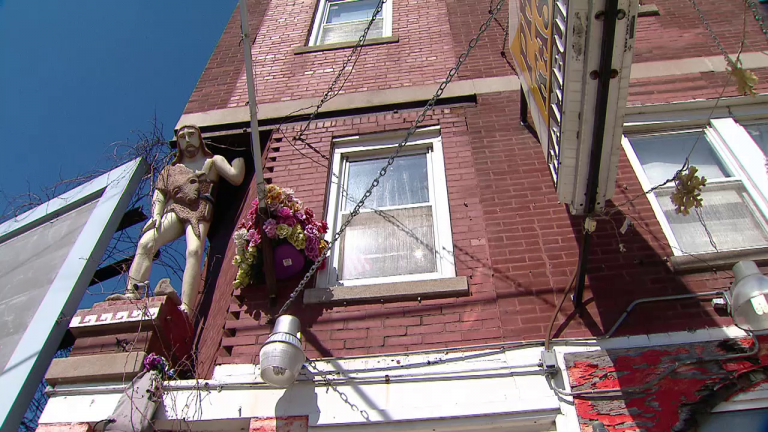 Ask Geoffrey: Who's Holding Up This Southeast Side Building?
May 7: The 7-foot-tall stone man has been shouldering a heavy burden on the corner of a building in Chicago's industrial Southeast Side since around 1915. More than hundred years without a break! But there's some debate as to exactly who he is.
---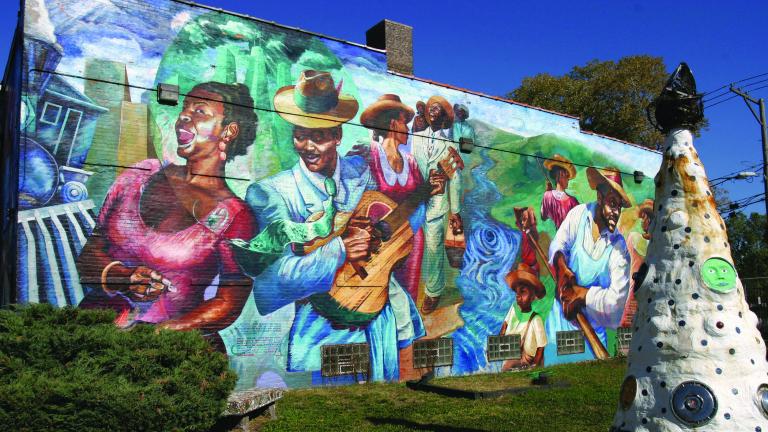 Neighborhood Project Aims to Grow Chicago's Public Art Profile
Feb. 21: New murals, sculpture and other works of public art are coming to each of Chicago's 50 wards as part of the city's Year of Public Art initiative.
---