When Kate Moore decided to direct a production of "These Shining Lives," a play about young Ottawa, Illinois, female factory workers exposed to radium in the 1920s, the British native discovered a key fact.
The individual names of the "radium girls," she learned, were often missing from history books.
That inspired Moore to further explore the tragedy in "The Radium Girls: The Dark Story of America's Shining Women."
"I realized that there was no book that actually put them at the center of the story and told the story—which in my mind is their story—from their perspective, using their voices and kind of walking in step with them," Moore said.
Their story is this: Upon America's entrance into WWI, soldiers needed glow-in-the-dark watches. The paint used to make the numbers shine included a small amount of radium, and hundreds of women were employed in radium dial factories in Newark, New Jersey – and a few years later in Ottawa – to apply the radioactive material.
The women used a technique called lip-pointing, in which they would refine paintbrush tips by swirling them in their mouths. Years later, many of the women began experiencing toothaches, back pains, cancer and sarcoma. 
Allegations against the hiring companies followed. The factories denied any direct link between radium and the women's deteriorating jaws and spines.
"I think for me that was the surprising and shocking thing, with just how deep the corruption ran and just how expendable they saw these women as," Moore said.
Women in both cities filled lawsuits against the employment companies, but not without a battle: cities like Ottawa were upset that a successful firm hiring hundreds during the Great Depression was facing closure, and the working-class women found it hard to pay for lawyers.
The Ottawa "radium girls" later found Leonard Grossman to take on their case for free.
"He was always fighting for the underdog, one way or another," said Len Grossman, the son of the attorney. "I think the high point in his life was the radium dial case."
The cases were eventually won, which led to a change in U.S. labor laws and a better scientific understanding of radium.
"It really brought to the forefront the weaknesses in the laws and the continuing practices of employers, which I found continued into my practice," said Grossman, who said he grew up "on the legend of the case" and was inspired to become a lawyer by his father.
"It really shed a bright light on that issue, at the time when the country I think was ripe to hear that," he said.
Grossman has also given voice to the "shining women" through a website showcasing his father's newspaper clippings on the case.
"I'm so happy that Kate has written this book, and that the case is once again getting attention nationwide," he said. "It calls attention to such important issues, and how difficult it is to fight for justice."
Below, an excerpt from "The Radium Girls: The Dark Story of America's Shining Women."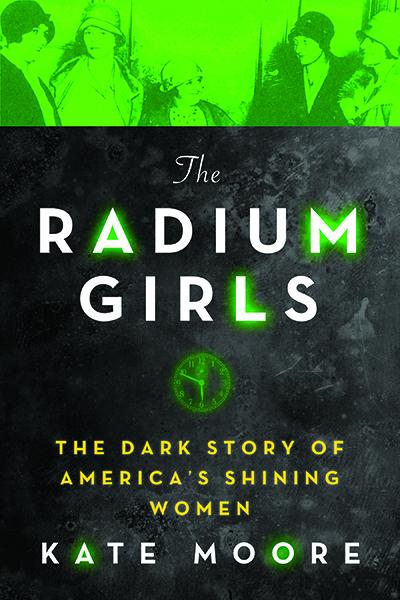 Katherine, like many before her, was entranced by it. It wasn't just the glow—­it was radium's all-­powerful reputation. Almost from the start, the new element had been championed as "the greatest find of history."7 When scientists had discovered, at the turn of the century, that radium could destroy human tissue, it was quickly put to use to battle cancerous tumors, with remarkable results. Consequently—­as a life-­saving and thus, it was assumed, health-­giving element—­other uses had sprung up around it. All of Katherine's life, radium had been a magnificent cure-­all, treating not just cancer, but hay fever, gout, constipation…anything you could think of. Pharmacists sold radioactive dressings and pills; there were also radium clinics and spas for those who could afford them. People hailed its coming as predicted in the Bible: "The sun of righteousness [shall] arise with healing in his wings, and ye shall go forth and gambol as calves of the stall."8
And now, to Katherine's excitement, thanks to her job, she would have a prime seat at the table. Her eyes drank in the dazzling scene before her. But then, to her disappointment, Miss Rooney ushered her into a room that was separate from the main studio, away from the radium and the shining girls. Katherine would not be dial-­painting that day—­nor the day after, as much as she longed to join the glamorous artists in the other room.
Instead, she would be serving an apprenticeship as an inspector, checking the work of those luminous girls who were busy painting dials.
It was an important job, Miss Rooney explained. Although the company specialized in watch faces, it also had a lucrative government contract to supply luminous airplane instruments. Given there was a war raging in Europe, business was booming; the company also used its paint to make gunsights, ships' compasses, and more shine brightly in the dark. And when lives were hanging in the balance, the dials had to be perfect. "[I was] to see that the number outlines were even and [thorough] and to correct minor defects,"14 Katherine recalled.
Miss Rooney introduced her to her trainer, Mae Cubberley, and then left the girls to it, resuming her slow march up and down the rows of painting girls, casting a watchful eye over their shoulders.
Mae smiled at Katherine as she said hello. A twenty-­six-­year-­old dial-­painter, Mae had been with the company since the previous fall. Although she was new to the industry when she joined, she already had a reputation as a brilliant painter, regularly turning in eight to ten trays of dials daily (there were either twenty-­four or forty-­eight dials in each tray, depending on the dial size). She had quickly been promoted to training other girls in the hope that they would match her productivity. Now, in the little side room, she picked up a paintbrush to instruct Katherine in the technique that all the dial-­painters and inspectors were taught.
They were using slim camel-­hair brushes with narrow wooden handles. One dial-­painter recalled: "I had never seen a brush as fine as that. I would say it possibly had about thirty hairs in it; it was exceptionally fine."15 Yet as fine as the brushes were, the bristles had a tendency to spread, hampering the girls' work. The smallest pocket watch they painted measured only three-­and-­a-­half centimeters across its face, meaning the tiniest element for painting was a single millimeter in width. The girls could not go over the edges of these delicate parameters or there would be hell to pay. They had to make the brushes even finer—­and there was only one way they knew of to do that.
"We put the brushes in our mouths,"16 Katherine said, quite simply. It was a technique called lip-­pointing, inherited from the first girls who had worked in the industry, who came from china-­painting factories.
Unbeknownst to the girls, it wasn't the way things were done in Europe, where dial-­painting had been in operation for over a decade. Different countries had different techniques, but in none was lip-­pointing used. Very likely this was because brushes weren't used either: in Switzerland, there were solid glass rods; in France, small sticks with cotton wadding on the ends; other European studios employed a sharpened wooden stylus or metal needle.
However, American girls did not take up the lip-­pointing technique with blind faith. Mae said that when she first started, not long after the studio had opened in 1916, she and her colleagues had questioned it, being "a little bit leery"17 about swallowing the radium. "The first thing we asked," she remembered, "[was] 'Does this stuff hurt you?' And they said, 'No.' Mr. Savoy said that it wasn't dangerous, that we didn't need to be afraid."18 After all, radium was the wonder drug; the girls, if anything, should benefit from their exposure. They soon grew so used to the brushes in their mouths that they stopped even thinking about it.
But for Katherine it felt peculiar, that first day, as she lip-­pointed over and over, correcting defective dials. Yet it was worth persevering: she was constantly reminded why she wanted to work there. Her job involved two types of inspection, daylight and darkroom, and it was in the darkroom that the magic really happened. She would call the girls in to discuss their work and observed, "Here in the room—­daylight barred—­one could see evidences of the luminous paint everywhere on the worker. There was a dab here and there on her clothes, on the face and lips, on her hands. As some of them stood there, they fairly shone in the dark."19 They looked glorious, like otherworldly angels.
Excerpt from "The Radium Girls: The Dark Story of America's Shining Women" by Kate Moore. Reprinted with permission.
---
Related stories: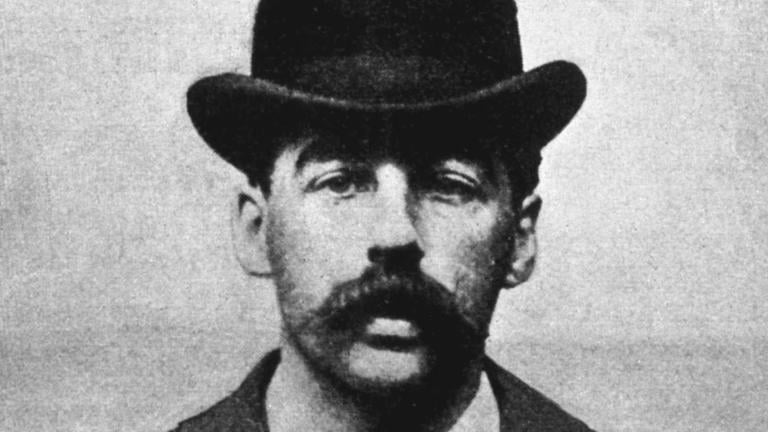 'True History' of H.H. Holmes Examines Life, Career of Serial Killer
May 10: Adam Selzer, author of the new book "H.H. Holmes: The True History of the White City Devil," joins us to discuss the latest chapter in a story that's already more than a century old.
---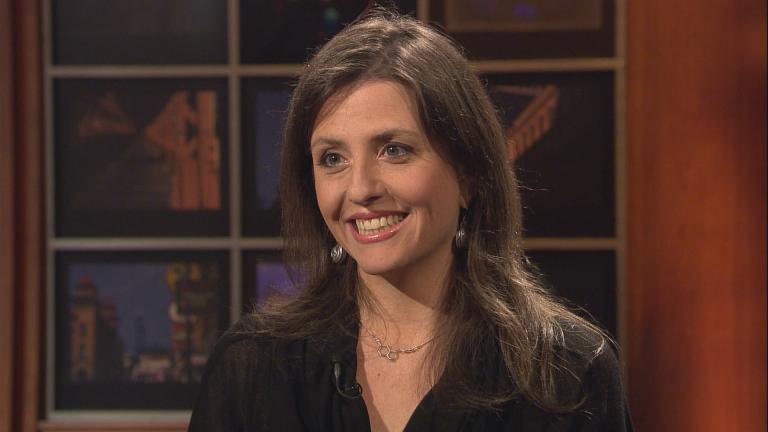 Author's 'Immortal' Story Comes to Life on HBO
April 24: A new film on HBO starring Oprah Winfrey tells the remarkable story of Henrietta Lacks. We revisit our conversation with the Chicago author who tells the story.
---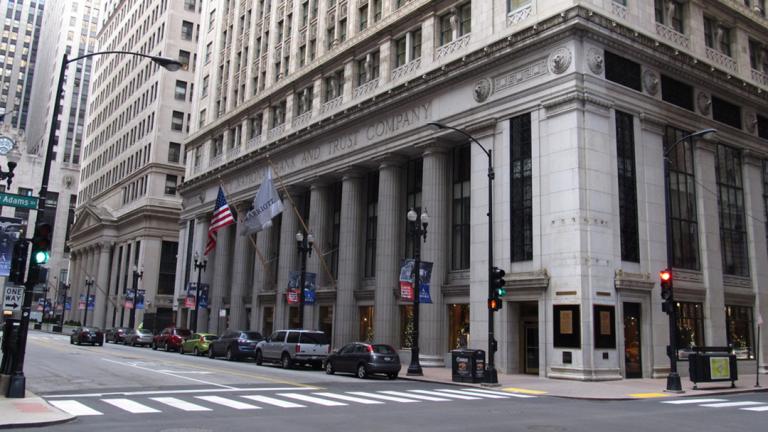 Ask Geoffrey: What's With the Out-of-Order Presidents?
Feb. 15: Geoffrey Baer relates the sad story of the "radium girls" of Ottawa, Illinois, and more.
---