Chicago's Department of Streets and Sanitation added eight trucks and three crews to its graffiti removal fleet. (Department of Streets and Sanitation)
Chicago's graffiti removal fleet added eight chemical blasting trucks and three crews in time for the city's annual neighborhood cleaning program.
On Tuesday, the Department of Streets and Sanitation unveiled eight new trucks that will supply citric acid to remove graffiti markings. So far this year, DSS said it has completed 34,801 graffiti removals across the city.
"Crews are rapidly removing graffiti citywide ensuring the vandalism is seen by fewer people, which serves as a significant deterrent for future vandals," said DSS Commissioner Charles L. Williams in a press release.
Chicago's graffiti removal program works with aldermen, community groups, block clubs, chambers of commerce and residents to respond to reports of graffiti within five business days, according to DSS. The department uses a grid-based system, like with the city's garbage collection, to address reports of graffiti.
Along with the new trucks, DSS added three graffiti-removal crews as the city kicked off its annual Neighborhood Service Blitz program last weekend in the Burnside neighborhood. The program involves cleaning sweeps throughout the summer and early fall that include graffiti removal, lot cleaning, tree trimming, filling potholes, rodent abatement and street sweeping, according to DSS.
During last weekend's cleaning sweep, DSS and the Chicago Department of Transportation also updated street markings, cut down overgrown weeds and filled more than 260 bags of debris. CDOT also replaced 17 burned-out street and alley lights, fixed or replaced 140 broken or missing traffic and street signs and filled 954 potholes.
Last year, the city conducted 19 neighborhood cleaning sweeps, and it hopes to match that number this year, according to the press release.
For more information about Chicago's graffiti removal program, call 311 or visit the DSS website at www.cityofchicago.org/dss.
Follow Alex Ruppenthal on Twitter: @arupp
---
Related stories: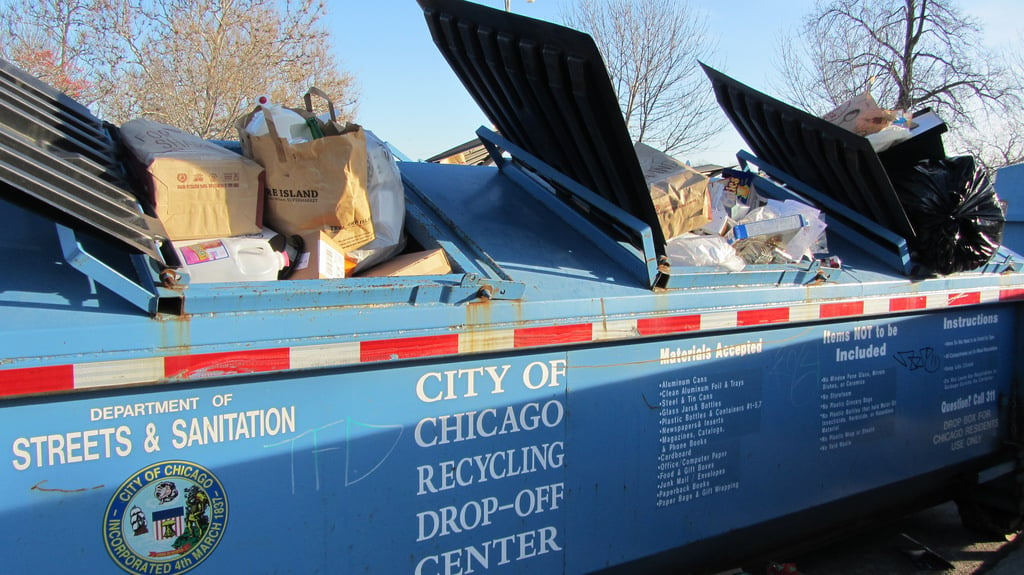 Chicago Counting on Complaints to Enforce New Recycling Ordinance
Jan. 19: Chicago will depend on residents to help enforce the city's updated recycling ordinance – at least initially. The changes, which took effect Jan. 1, mark the first update to the city's recycling rules in 20 years.
---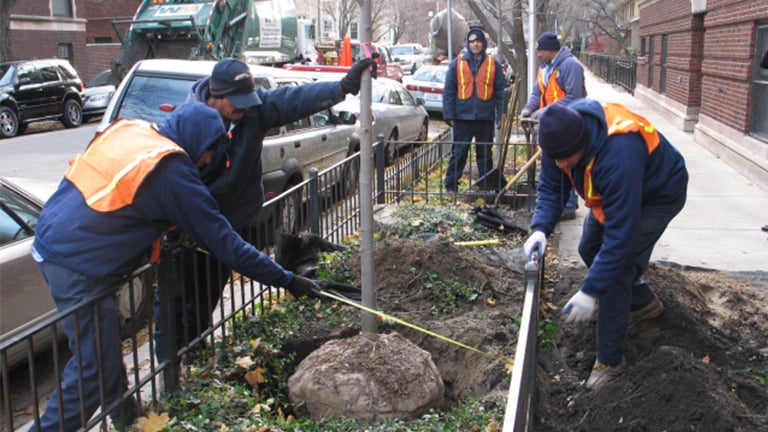 Mayor Lauds City's Gains Over Tree-Trimming Backlog
July 7: Amid public outcry over police oversight, rising crime and uncertainty surrounding the cash-strapped Chicago Public Schools, Mayor Rahm Emanuel had some good news for city residents on Thursday.
---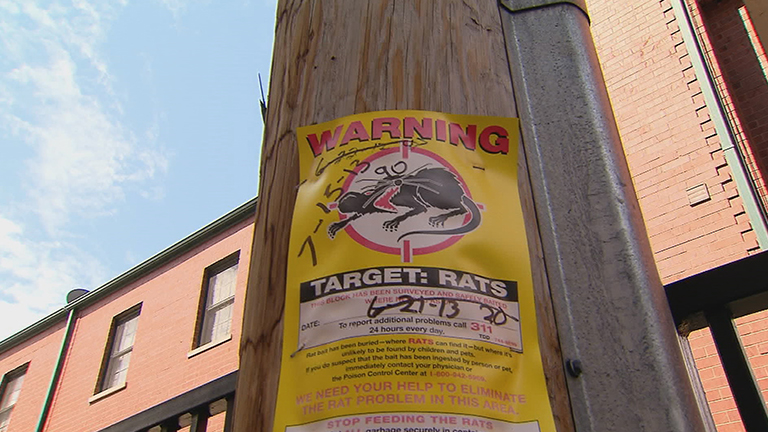 Mayor Creates Rodent Task Force, Adds More Rat Control Crews
April 12, 2016: Appearing at the site of the soon-to-be-demolished Children's Memorial Hospital in Lincoln Park, Mayor Rahm Emanuel announced initiatives to respond to the city's growing rat problem.
---