With wary ratings agencies watching as Illinois' legislative session draws to a close at month's end, lawmakers signaled a renewed efforts to reach a resolution – with the Senate refocusing on a "grand bargain" and House Speaker Michael Madigan issuing a statement of "good faith" – but both efforts are weighed down by political bygones. 
January's early promise of a bipartisan "grand bargain" negotiated by Senate President John Cullerton and Minority Leader Christine Radogno was swept away when Republicans (Democrats say at Gov. Bruce Rauner's nudging, though the governor denies it) backed away from the dozen linked bills. But the seemingly moribund deal has resurfaced. 
Senators in on talks have been reticent to share details, but indications are that the plan still calls for temporarily raising the state income tax to around 5 percent, expanding the services that garner a sales tax and doubling the number of casinos dotting the state. Still apparently undetermined are changes to workers' compensation, a new formula for funding schools, the length of a freeze on local property taxes and what mix of spending/reductions will satisfy Republicans' calls for cuts while also whetting Democrats' appetite for investing in services.
Rauner on Monday morning once again refused to weigh in on details, though capitol insiders speculate that Sen. Bill Brady, R-Bloomington – the sponsor of a Republican budget plan for fiscal year 2018 that calls for across-the-board cuts—is doing his bidding.
"I don't want to get out in front of the senators too much through the media ... I don't think that would be appropriate," Rauner told reporters at a Chicago tourism event. "I've encouraged the senators to keep working and to come to a truly balanced budget with changes so we can keep our budgets balanced."
Rauner, facing heavy competition from Democrats as he looks to a 2018 bid for re-election, has previously said he'd be open to signing off on a tax hike, but only if it comes along with changes – like term limits, making workers' compensation less expensive for businesses, and removing power from legislators to draw their own districts—that will grow the state long-term.
"Let's just cut a few things and then put in a big tax hike? Let's be clear, that won't solve the problem," he said. "It will be a big pay cut to the working families of the state. We've got to grow jobs that will keep our budget balanced. And growing jobs raises family incomes. We need to raise family incomes through economic growth and more jobs, and we need to keep out budgets balanced in the future by growing more jobs. That's the key."
Madigan – Rauner's main nemesis in the statehouse stalemate – has long said that lawmakers should focus on the budget alone, and not what he considers to be extraneous issues. Though the speaker has largely been absent from public view this session, he has released a series of statements that crack open the door to moving off that position. 
The latest, released Monday morning maintains that House Democrats "stand firm that the budget – and the budget alone – must be our top priority, it is also our desire to work cooperatively with the governor."
For the first time this year, Madigan and Rauner met for about 45 minutes late last month. There's been no word of additional discussions and in Monday's statement, Madigan indicated he's appointing a handful of envoys – Democratic Reps. Barbara Flynn Currie, Lou Lang, Arthur Turner and Jay Hoffman --  "to work with the governor to identify areas of his agenda where compromise can be reached..
"It is our strong desire that Governor Rauner join us in putting the budget first. By showing the governor that House Democrats stand ready to work with him in good faith, it is my hope that he will return to the negotiating table and work with us to end the budget crisis," the statement said.
Republicans leaders – from both chambers – brushed aside Madigan's statement as false sincerity, designed to make him appear reasonable even as he stands in the way of progress.
"This announcement strikes a very familiar tone, one that should bring great caution to the public especially as we enter the final weeks of the legislative session," House Republican Leader Jim Durkin said. "The fact is, Democrats have a history of creating these working groups in an attempt to waste time and obfuscate from their record of more than 20 years of reckless spending and failed policies. As I've said repeatedly, we are willing to negotiate with Democrats to bring an end to this impasse, but that only works when both sides respect the priorities of the other side. We remain willing and ready to negotiate and compromise, but time is running out."
Meanwhile, Radogno called Madigan's offer a "ploy."
"It is clearly a political reaction to the progress being made in the Senate and our good faith efforts to reach a comprehensive solution.  We continue to work on significant reforms coupled with a balanced budget," Radogno said. "I'm still hopeful we can be successful with legislation in the Senate that can be sent to the House for consideration. The problem is solvable if there is the political will to do it."
Follow Amanda Vinicky on Twitter: @AmandaVinicky
Video: Here with more on the state budget as well as the political fallout from the Obamacare repeal vote in Congress with Amanda Vinicky; Crain's Chicago Business political writer Greg Hinz; and WBEZ state politics reporter Tony Arnold.
---
Related stories: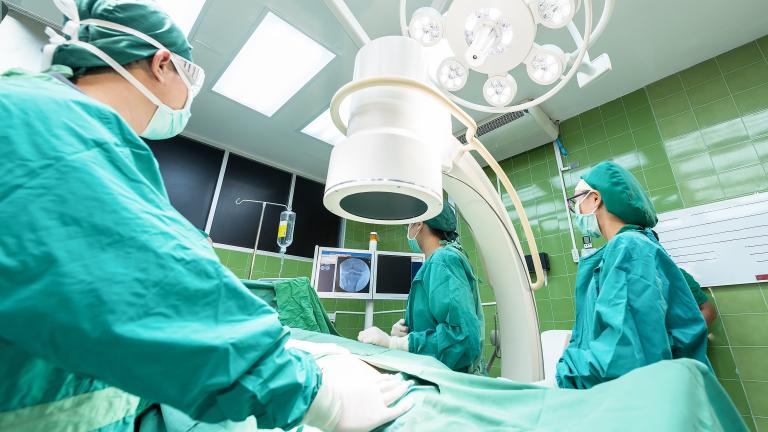 Cook County Warns About Obamacare Repeal
May 8: How will Cook County survive cuts in Medicaid if the new health care bill becomes law?
---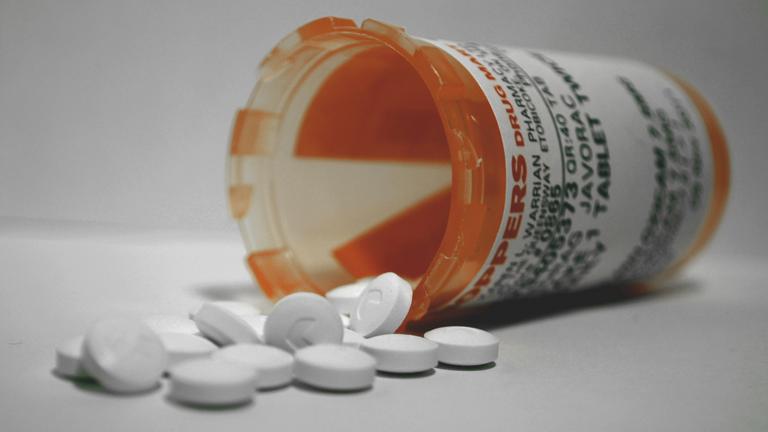 Late State Payments Could Cost Medicaid Patients Access to Health Care
May 2: More than two dozen health care providers are threatening to stop caring for poor patients unless the state pays its Medicaid bills. We talk with the reporter who broke the story.
---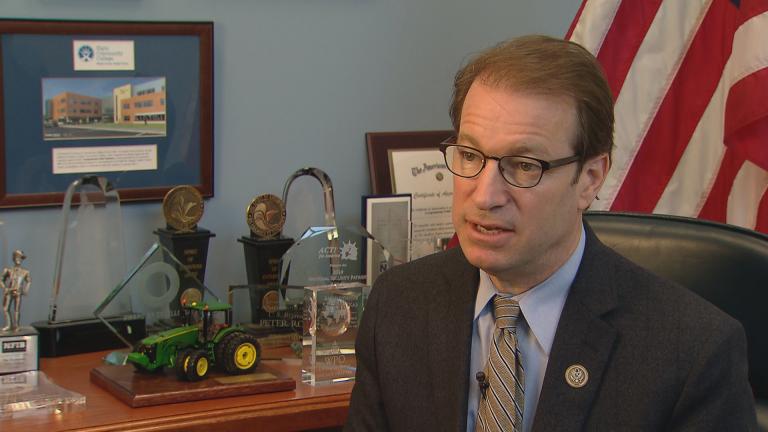 Key Illinois Republican Predicts Passage of Health Care Law
March 15: U.S. Rep. Peter Roskam indicated he supports the measure although he is concerned about the possible impact of the Medicaid rollback. "The Medicaid question, particularly for Illinois, is very challenging," he said.
---