The ringleaders of Illinois' partisan impasse – Gov. Bruce Rauner and House Speaker Michael Madigan – met Thursday morning for the first time since before Christmas.
Madigan said in a statement that he requested the meeting "to ensure [Rauner] understood my desire to pass a full-year budget and discuss the urgent need for a resolution to the state budget impasse."
Madigan's spokesman Steve Brown said he didn't have any details about what was discussed during the approximately 40-minute private meeting; Brown said neither he nor any other aides were present.
Rauner's camp was auspicious, but cautious.
"For the first time in more than two years, Speaker Madigan today hinted that he may be willing to enact a truly balanced budget with changes that will help create jobs, properly fund our schools and lower property taxes," Rauner spokeswoman Eleni Demertzis said in a statement. "It's too soon to tell if the Speaker will ultimately agree to follow through, but the governor remains optimistic that all sides can work together to enact a balanced budget with changes that fix our broken system and restore balanced budgets for the long-term through strong economic growth."
The standoff has left Illinois without a complete budget since July 2015, leaving social service agencies and universities without funding. At the same time, court-mandated and automatic spending has caused the deficit and backlog of unpaid bills to reach historic highs.
College students, professors and their union leaders wearing stickers reading "I love higher ed" and carrying signs reading "Hey Bruce Do Your Job So That We Can Do Ours" protested the situation at a rally outside the capitol.
"Bruce Rauner's vision of destruction stops today," Illinois Federation of Teachers President Dan Montgomery said. "There is no future in the state of Illinois without higher education."
Rauner's office issued a statement saying that he "understands and is gravely concerned about the severe financial challenges facing our students, colleges and universities and that is why he is working every day to find consensus on a budget that is truly balanced, and ensure the state's higher education system thrives in the long-term."
The governor has consistently proposed cutting public universities' state funding. Higher education received no money for all of the 2016 fiscal year.
In an interview with "Chicago Tonight" earlier this week, Rauner said "we need to shrink the bureaucracy in our university system. We have an expensive overhead, pension, work rules, restrictions. Just like inside state government, we need to shrink that bureaucracy. We need to put our money in our schools, in our teachers, in our students, and we need the state to step up and do a better job supporting our schools. We also need to eliminate the redundancy in our schools. Many of them offer the same majors and options, and we have too much overlap. We need to help streamline our university system."
Illinois grade schools have largely been protected throughout the prolonged impasse; they've been the sole institutions to receive not only their full General State Aid, but also funding increases. Even so, the Moody's ratings agency Thursday issued a report that says that $1 billion in delayed payments for grants to cover transportation and special education are increasingly putting "cash flow pressures" on districts.
Moody's singled out Chicago Public Schools, Will County Community High School District 210 (Lincoln Way) and Marion, et al Counties High School District 200 as the "most vulnerable."
As legislators have just over a month before to pass a K-12 budget for the next school year, Moody's analysts warn that "any event that results in delayed or reduced general state aid disbursements for Illinois schools could result in a much larger group of materially impacted credits."
Rauner Chief of Staff Rich Goldberg told a Senate committee Thursday morning that "ensuring that schools open in the fall will absolutely be a top priority."
During the hearing, Goldberg pressed back on Senate Democrats' repeated accusations that the Rauner administration has refused to outline specific budget cuts following a series of previous hearings where agency directors couldn't, or didn't, name any. Goldberg said it's as if senators were operating "in a vacuum" or "alternative universe," given that Rauner had in prior years proposed cuts to everything from higher education to programs that support autistic kids to child care support for low-income working parents.
"The governor is clear," that he wants a balanced budget paired with structural changes such as term limits, a property tax freeze and overhaul of the workers' compensation system that he believes will lead to a "booming economy," Goldberg said.
"Now we're here several weeks away from the end of session for FY18's budget and I want to come back to what I want to say: We need to work together and get this done," Goldberg said.
"And I believe that doing that means the governor actually has to take leadership and ownership," Sen. Heather Steans (D-Chicago) said. "When you try to just push this all off on the General Assembly, that's not the definition of a leader in my estimation. It's just not."
Follow Amanda Vinicky on Twitter: @AmandaVinicky
---
Related stories: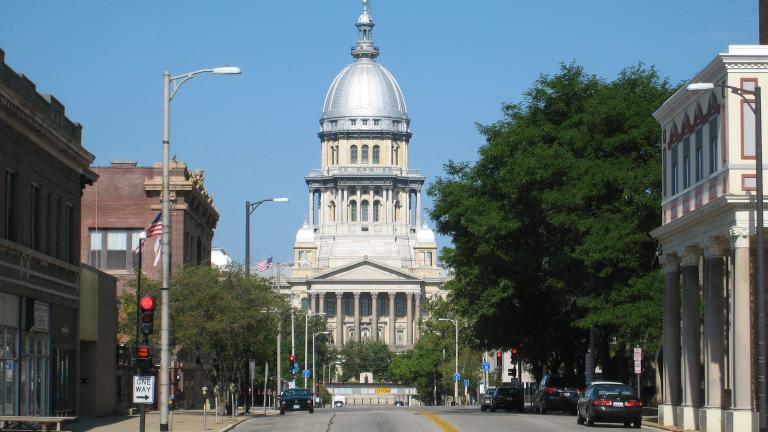 Rauner Gives Illinois a Grade A
April 26: Gov. Bruce Rauner sits down with Chicago Tonight correspondent Amanda Vinicky to discuss his agenda for public schools, the state budget crisis and why he drops the "g" when he speaks.
---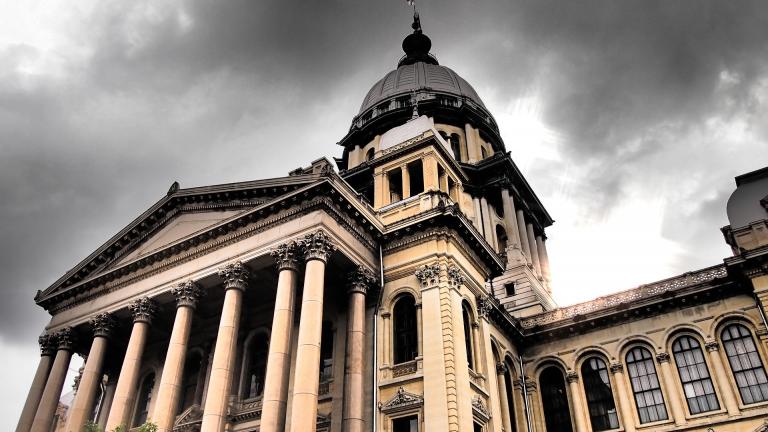 House Passes 'Abortion Bill,' Puts Governor in Political Pickle
April 25: After two hours of debate this afternoon, the Illinois House passed a measure that paves the way for more taxpayer-funded abortions. The legislation allows for Medicaid recipients to use that government health insurance to cover an abortion. Likewise, for state employees.
---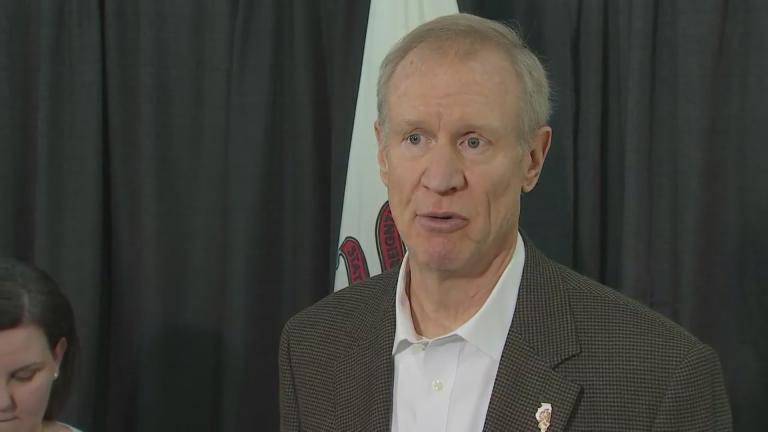 Rauner Says About-Face on Abortion Due to 'Focus'
April 21: Gov. Bruce Rauner is casting his promise to veto legislation that's become known as the "abortion bill" as a matter of timing rather than philosophy.
---