A key local Republican member of Congress says he thinks the GOP health care plan is likely to pass as it is currently written. U.S. Rep. Peter Roskam of Wheaton, who sits on the powerful Ways and Means Committee, indicated he supports the measure although he is concerned about the possible impact of the Medicaid rollback in Illinois, given the state's precarious budget situation. 
"The Medicaid question, particularly for Illinois, is very challenging," Roskam said during an interview with Chicago Tonight on Tuesday morning at his district office in West Chicago. "What I've asked for is a specific briefing on what I need to know about the Medicaid changes and their impact to Illinois specifically. I want to make sure I'm clear minded about the impact locally."
The GOP health care plan has even worried Republican Illinois Gov. Bruce Rauner, who predicted that Illinois "wouldn't do well." Some 650,000 additional Illinoisans gained Medicaid coverage under Obamacare, and it is fully funded by the federal government until 2019. A rollback would cause a massive hole in both the state and Cook County's beleaguered budgets.
Roskam voted to approve the tax rollback provisions of the bill in the Ways and Means Committee, but says he has not yet committed to other parts of the bill until he has more information. He also said the report doesn't take into account the things that Health and Human Services Secretary Tom Price can do in the short term to make sure that the transition to a new plan doesn't cause those things to happen.
"The secretary has the ability to sustain health markets in the interim while we're transitioning from one system to another, because nobody wants a draconian approach, nobody wants the bottom to fall out," Roskam said. "He has the authority to make sure some of the subsidies stay in place – do whatever needs to happen to make sure the transition is smooth, and there's a great deal of authority that resides under the act with the Health and Human Services Secretary to do that."
Video: Watch our full interview with Republican U.S. Rep. Peter Roskam, which also includes his thoughts on President Donald Trump's wiretapping claims, the controversy over his refusal to host traditional town halls, proposed cuts to the Great Lakes Restoration Initiative, and more.
---
Roskam has faced a string of protests from constituents in his west suburban 6th District who say he has not been accessible to their demands to hold a town hall. Many of them say they are particularly concerned about his position on the health care repeal and replacement.
"There's nothing humane about 24 million Americans losing their health care coverage in the next 10 years, that's what the CBO has said," said Sandra Alexander, a semi-retired state worker from Glen Ellyn who says she has been denied face-to-face meetings with Roskam's staff to talk about the plan. "It's a lot of people that are going to feel very stressful that they don't have health insurance, a lot of people that are one major medical illness away from bankruptcy or death because they couldn't afford the cost of treatment, and that's not right."
Despite the concern, Roskam signaled his overall support for it, even as some constituents would prefer him to tweak the Affordable Care Act by improving the individual mandate to buy insurance and stabilizing the insurance marketplaces that the law set up.
"It's a fair point and fair criticism," Roskam said. "I'll counter with this: to back out of repeal and replace, you run into people that say 'you're not keeping your campaign promise.' The better course is to make sure this is a smooth and stable transition."
Follow Paris Schutz on Twitter: @paschutz
---
Related stories: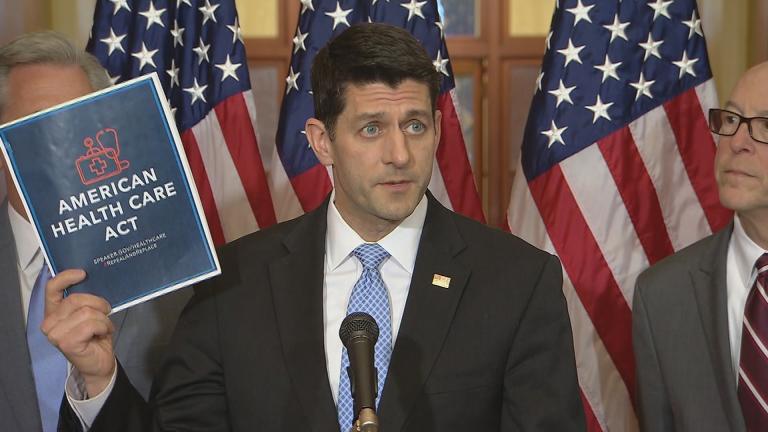 Local Politicians, Advocacy Groups React to GOP's ACA Replacement
March 7: House Republicans released their plan to repeal and replace the Affordable Care Act on Monday night. How will it impact insurance rates, coverage and Medicaid?
---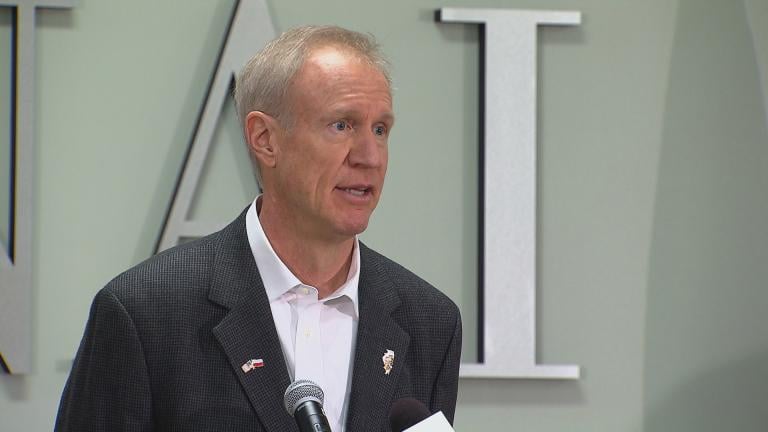 Rauner Unveils New Health Care Plan
Feb. 27: Gov. Bruce Rauner is back in Illinois after a quick trip to Washington D.C. He did not meet with President Donald Trump, but the two chatted by phone.
---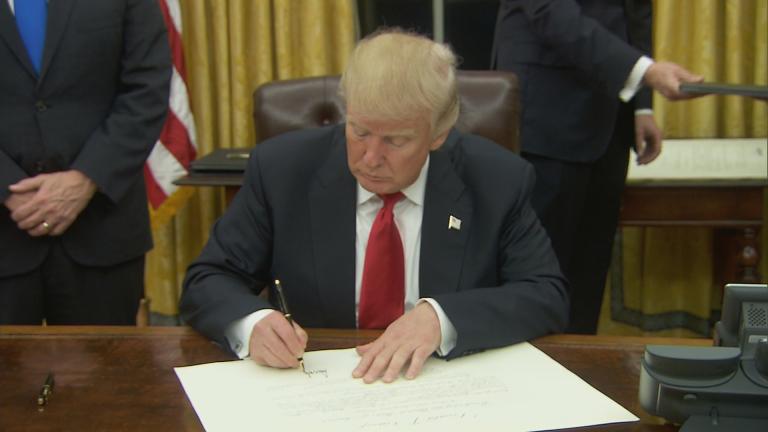 Trump's Day One Executive Order Begins Dismantling of Obamacare
Jan. 23: Just hours after taking the oath of office, President Donald Trump delivered on a campaign promise. What are the implications of his executive order?
---