A warning to United States Senators: Rolling back Obamacare could blow up Cook County's budget and severely hamper care for low-income residents.
That message was sent today by Cook County health officials and Illinois Democratic congressmen.
But could there be a silver lining in a Medicaid rollback?
County officials are estimating that the cuts to Medicaid proposed in this law would cost the county anywhere between $300 million to $800 million per year from the federal government to fund its county care program. That's the managed care plan that enrolls Medicaid recipients. It means county taxpayers will have to pick up a lot more of that tab, because county officials say they will not turn any patients away.
"In the history of our organization, our mission has always been to care for anyone that comes to our doors," said health system CEO Dr. John Jay Shannon. "We won't go backwards. The investments we've made in care coordination, we'll try not to diminish. But it would be foolhardy to think that if you took hundreds of millions out of the organization without some other backfill that we could just do the exact same thing."
The bill essentially abolishes the Medicaid expansion that happened under Obamacare and issues block grants to the states to manage how they see fit. The vote on the bill last Thursday was split down party lines – three area Republicans voted yes, all area Democrats in congress voted no. Those Democrats on Monday urged the Senate to rethink doing anything with this bill.
"Illinois could lose $40 billion in Medicaid funding over the next 10 years alone. Billion," said U.S. Rep. Jan Schakowsky, 9th District.
"No way are we going back," said U.S. Rep. Danny Davis, 7th District. "We have struggled too long, fought too hard, and it means too much to too many people."
And a local Medicaid enrollee with diabetes, Earl Williams, talked about the potential loss of coverage for certain preexisting conditions, as someone who also has a risk for prostate cancer.
"Without this care, I don't have prostate testing. How would I know before I get to stage four? Saving my life is important to me and my family," he said.
And Gov. Bruce Rauner has expressed his concern with the bill if the state loses that federal Medicaid money.  
Not everyone, however, agrees with the doom and gloom scenarios.
U.S. Rep. Peter Roskam, 6th District, touted the portion of the bill that moves all of the people who were part of the Medicaid expansion into private insurance by giving them subsidies between $2,000 and $14,000 to purchase their plans. This is for anyone earning up to $75,000 a year – or a family of four earning $150,000.
"They direct where they money goes to, the insurance policy that they choose," Roskam said. "They are longer are they put onto a Medicaid role. The state is under incredible financial duress in large part because of Medicaid pressures, this will help to mitigate against those pressures."
One health care economist says that Medicaid is a house of cards to begin with, that it won't be funded forever, and it's time to rethink it in the way this potential new law does.
"It'll be either a per capita allowance that the federal government gives to states, or one large lump of money," said Anthony LoSasso, a professor at University of Illinois at Chicago. "States will then have the ability to come up with creative ways to best engineer Medicaid programs for their low income programs apart from federal controls that now they have to deal with when it comes to Medicaid programs."
Follow Paris Schutz on Twitter: @paschutz
---
Related stories: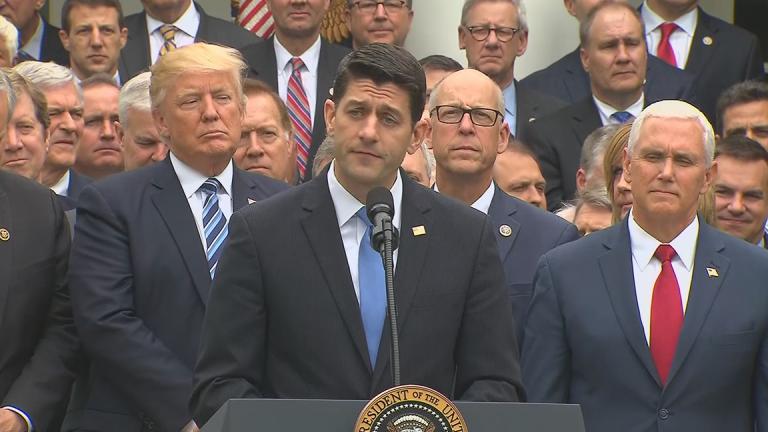 House Passes Health Care Bill Repealing Obamacare
May 4: All seven Illinois House Republicans voted in favor of the bill Thursday that rolls back several features of the Affordable Care Act.
---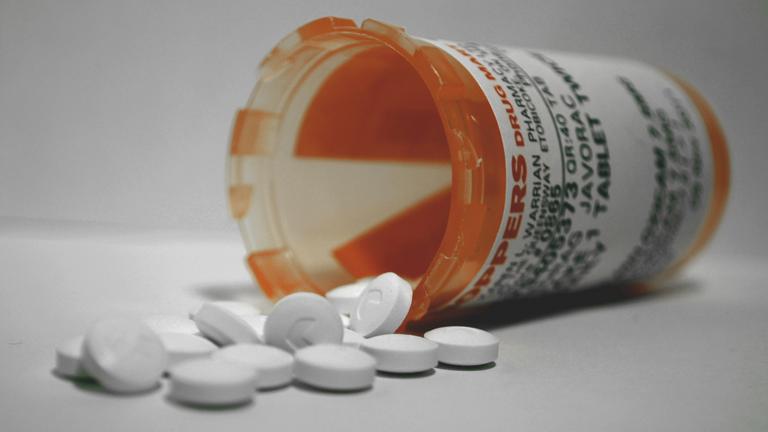 Late State Payments Could Cost Medicaid Patients Access to Health Care
May 2: More than two dozen health care providers are threatening to stop caring for poor patients unless the state pays its Medicaid bills. We talk with the reporter who broke the story.
---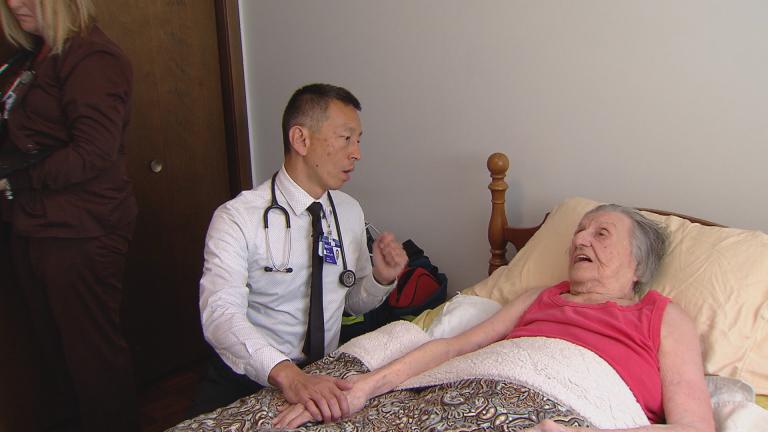 Could House Calls Be the Future of Medical Care?
April 24: Bringing the doctor's office to patients when they're no longer able to bring themselves.
---