As part of his so-called "Buy American, Hire American" push, President Donald Trump last week signed an executive order calling for a high-level review of the H-1B visa program.
H-1Bs, which allow skilled foreign workers to take jobs in the United States, have been accused by opponents as a way for companies to ignore American workers who could fill those same jobs. But supporters of the program say the visas are necessary, because there simply aren't enough U.S. applicants with the kinds of STEM (science, technology, engineering and mathematics) skills necessary.
"Right now, H-1B visas are awarded in a totally random lottery, and that's wrong," the president said shortly before signing the order. "Instead, they should be given to the most skilled and highest-paid applicants, and they should never, ever be used to replace Americans. No one can compete with American workers when they're given a fair and level playing field."
While Trump's executive order doesn't include any changes or restrictions to the H-1B program, some view it as a first step toward big changes.
"The initial executive order the president signed I don't think was all that bad. It was really targeting offshoring firms, which I happen to agree with," said David Hornthal, president of the executive search consulting firm Crosly and Associates. Offshoring firms can use the H-1B visa program to bring employees to the United States to train with a company before moving those jobs overseas.
"I think the offshoring firms do more bad to the U.S. workforce than they do good, because it is primarily a price play to do it with cheaper labor. But the tone that the administration is setting is 'America First,' and it's very anti-foreign national. They're creating a lot of angst as to what else might be coming in the future that could be more detrimental."
Donna Conroy, co-founder of the advocacy group Bright Future Jobs, agrees with Hornthal on outsourcing. But she describes the H-1B visa program as it currently stands as "madness," and says employers are specifically looking for foreign workers instead of qualified Americans.
"First and foremost, we must have U.S. worker priority. We've got to be able to have a shot at these jobs first. We've got to prevent companies from using this to fill entry level jobs, and temp jobs," Conroy said.
And Conroy thinks there's discrimination beyond the H-1B program. "There are plenty of [American] STEM degree holders who the tech industry is bypassing, by national origin, race, gender and age."
---
Related stories: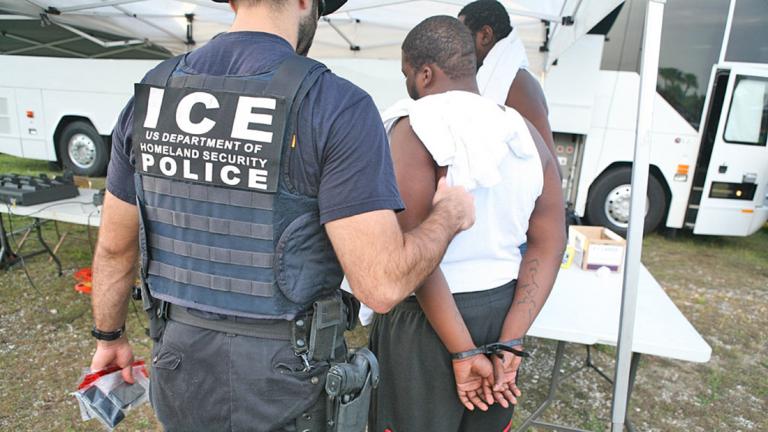 Immigrants' Abuse Complaints Rarely Investigated, Group Says
April 17: Reports of abuse at U.S. immigration detention facilities, including those in Illinois, are rarely investigated, according to data obtained by a national nonprofit agency.
---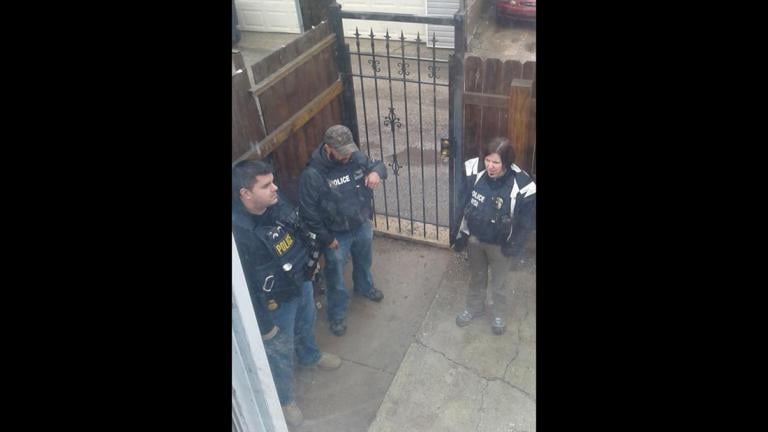 Cook County Sheriff: ICE Agents Shouldn't Identify as Police
April 7: A recent wave of videos on social media show Immigration and Custom Enforcement agents arriving at Chicago residences in unmarked cars, knocking on doors while donning vests and jackets that say "police."
---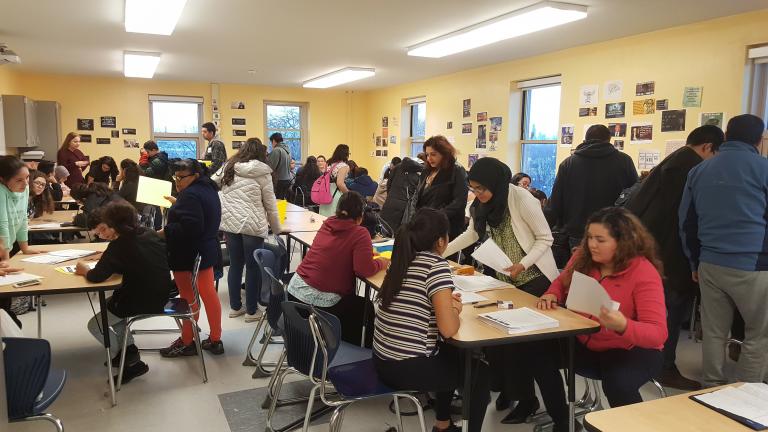 Demand Fuels Creation of Immigrant Hotline, Crisis Planning Workshops
March 16: Increased requests for immigration-related legal services led one Chicago group to launch an immigration hotline, "know your rights" workshops and emergency family planning sessions to address concerns.
---