With Chicago residents increasingly forgoing landlines for cellphones and other technology, state legislators are considering freeing AT&T from a longstanding mandate that it offer copper-wire "plain old telephone service."
Back when everyone had landlines, the government made a deal with AT&T: It could have a monopoly on customers in the Chicago area, but in exchange the company was required to make its phone service available to everyone within that territory.
It may have been plum at the time, but AT&T Illinois President Paul LaSchiazza says, now 90 percent of AT&T's customer base has deserted landlines, so state law puts it a competitive disadvantage—it has to continue investing in a system most people no longer use, or want, and is so dated the company resorts to eBay for replacement parts.
He says customers want phones that do more than regular voice calls.
"So the modern new landline and wireless services will do voice, connect you to the internet, texting and stream your video and watch any kind of entertainment content that you want," he said. "Our issue is, we want to invest 100 percent of the billion dollars per year that we invest in Illinois in the new technologies, rather than the old."
He says with the additional investments, AT&T could build a 5G network that would bring customers seamless streaming. Though LaSchiazza says AT&T is making such upgrades, it could do more if lawmakers lifted that old mandate.
This isn't the first time AT&T has made this pitch. It's been trying since 2006.
"Admittedly when we first started doing this, 90 percent of the households had 'em. Now by the end of this year it's going to be less than 10 percent. The time has finally come that this issue has to be addressed," he said. "It's a simple policy change that costs the state nothing and allows real jobs to be created."
LaSchiazza says every customer in the region has a viable alternative, be it a cellphone or options like "wireless home service."
"It's a little box with a chip in it just like a cellphone but you take your old style phone, you plug it into that little box and for many cases $20 a month [you get] unlimited local and long distance service. You get reliable, affordable home service," he said. "So it's like 'What's behind the curtain?' Most people don't care what the technology is, as long as when I pick up and I get a dial tone, and I can make a call, and I can get to 911. That's really what I care about."
Except consumer advocates, including the AARP, Public Interest Research Group and Citizens' Utility Board, don't believe the new technology is that reliable, affordable or safe—so they say it isn't time to free what's legally known as the "provider of last resort" from state regulation.
"It's not an issue of people moving on and catching up with the times. It's an issue of telephone companies proving viable alternatives," AARP's Gerardo Cardenas said. "Eventually everybody will move to wireless. Eventually. But when that happens there needs to be assurances and there need to be systems and technologies in place that allow for people to use a wireless device safely."
For example, a 77-year-old local woman who is fighting this change says she has a remote access heart monitor that's connected to her landline. It can hook up to a mobile phone. But, she wonders: "What if the battery dies? If the electricity goes out? If service is spotty? What if there's a natural disaster, or networks are too crowded for calls and texts to go through?"
Consumer advocates also question whether there really are viable alternatives everywhere, especially in rural or low-income areas.
As written, the legislation can file a case with the Illinois Commerce Commission if AT&T threatens to cancel their landline service and there is no other, viable option in their area – something LaSchiazza says he doesn't believe will happen. Consumer advocates say this "protection" is a joke, as most customers won't know how to navigate the ICC's bureaucratic process, and the proposal prevents neighbors from banding together as a class.
The AARP's Cardenas says AT&T is a big and profitable corporation, whose woe-is-me argument doesn't hold up at a time that 1.2 million of its customers still pay for landline service.
The Illinois General Assembly returns to the capitol next week and they could take this up at any time. The advocacy groups are trying to rally consumers to put a stop to it, with a hotline and a joint "Save Our Service" campaign and website.
Senate Bill 1382 passed a legislative committee last month with unanimous bipartisan support, though identical version—House Bill 2681—has not advanced. 
Follow Amanda Vinicky on Twitter: @AmandaVinicky
---
Related stories: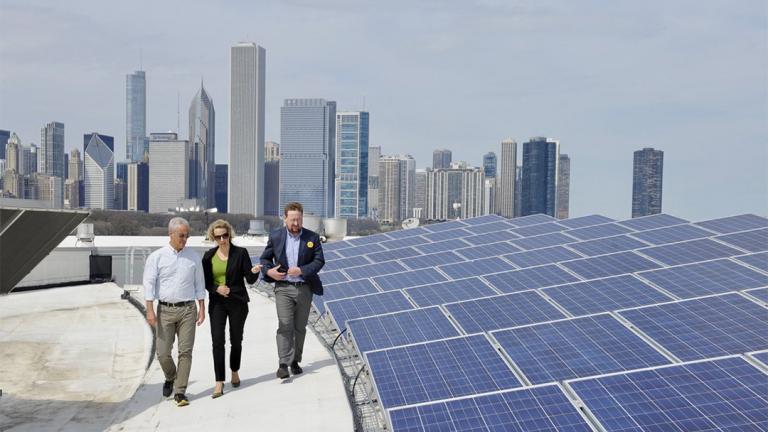 Chicago Commits to Renewable Energy for 900-Plus Government Buildings
April 10: Mayor Rahm Emanuel announced Sunday a commitment to transition the city's municipal buildings and operations to 100 percent clean and renewable energy by 2025.
---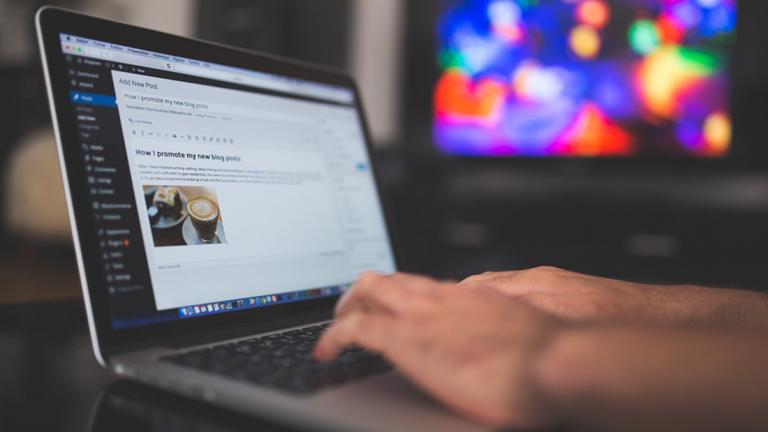 Your Web Browsing History May Soon Be for Sale
April 4: President Donald Trump signed a law Monday night allowing internet providers to sell your browser history. How worried should you be?
---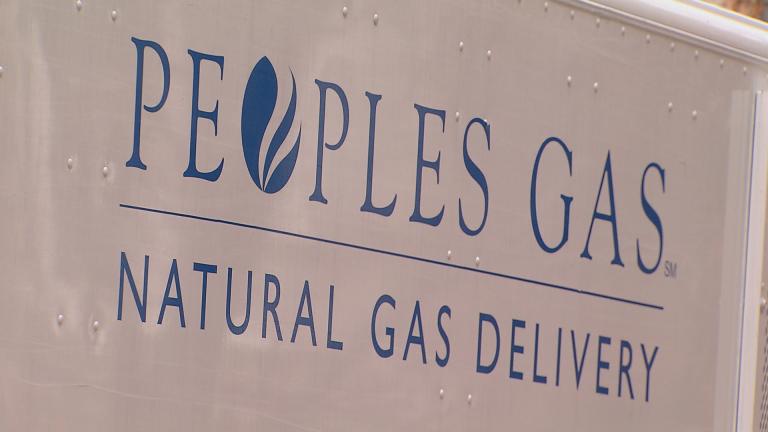 Regulators Probe Massive Peoples Gas Pipeline Upgrade
March 2: Why regulators are taking another look at Peoples Gas' expensive plan to overhaul its infrastructure and stick natural gas customers with the bill.