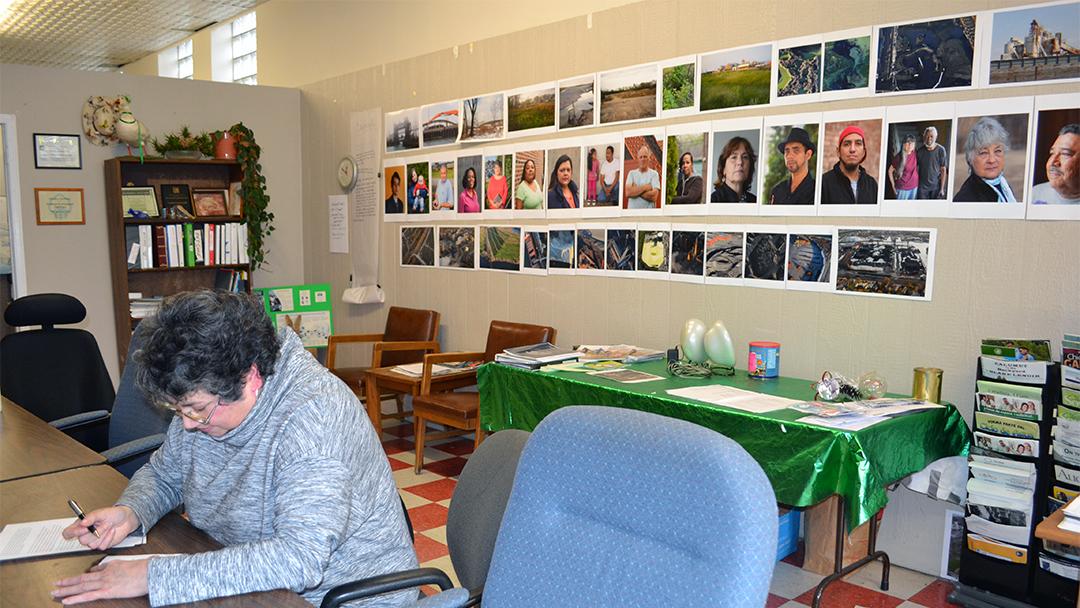 Peggy Salazar, director of the Southeast Environmental Task Force, works in the group's Hegewisch office in March. (Alex Ruppenthal / Chicago Tonight)
Until recently, Southeast Side organizer Peggy Salazar spent most of her volunteer hours in crisis response mode, dealing with the latest threat from big industry along the Calumet River.
There was the noxious odor from the plant of livestock feed manufacturer Agri-Fine Corp. that residents described as unbearable.
Then came the black clouds of petcoke dust from KCBX Terminals Co. and other sites that blew across neighborhoods, through windows and even into residents' mouths.
Now, the area is confronting new concerns about exposure to potentially toxic levels of manganese dust from S.H. Bell Co., Kinder Morgan and other sites.
"There was always something that came up and took priority," said Salazar, director of the advocacy group Southeast Environmental Task Force. "And because we're small, we had to focus our attention on that. So we had these disruptions, constantly, but we always knew this is what we wanted to do."
Salazar is referring to SETF's new Green Economic Industrial Corridor plan, a redevelopment guide for the Calumet River area that prioritizes the protection of residential communities, conservation of natural habitats and sustainable economic development.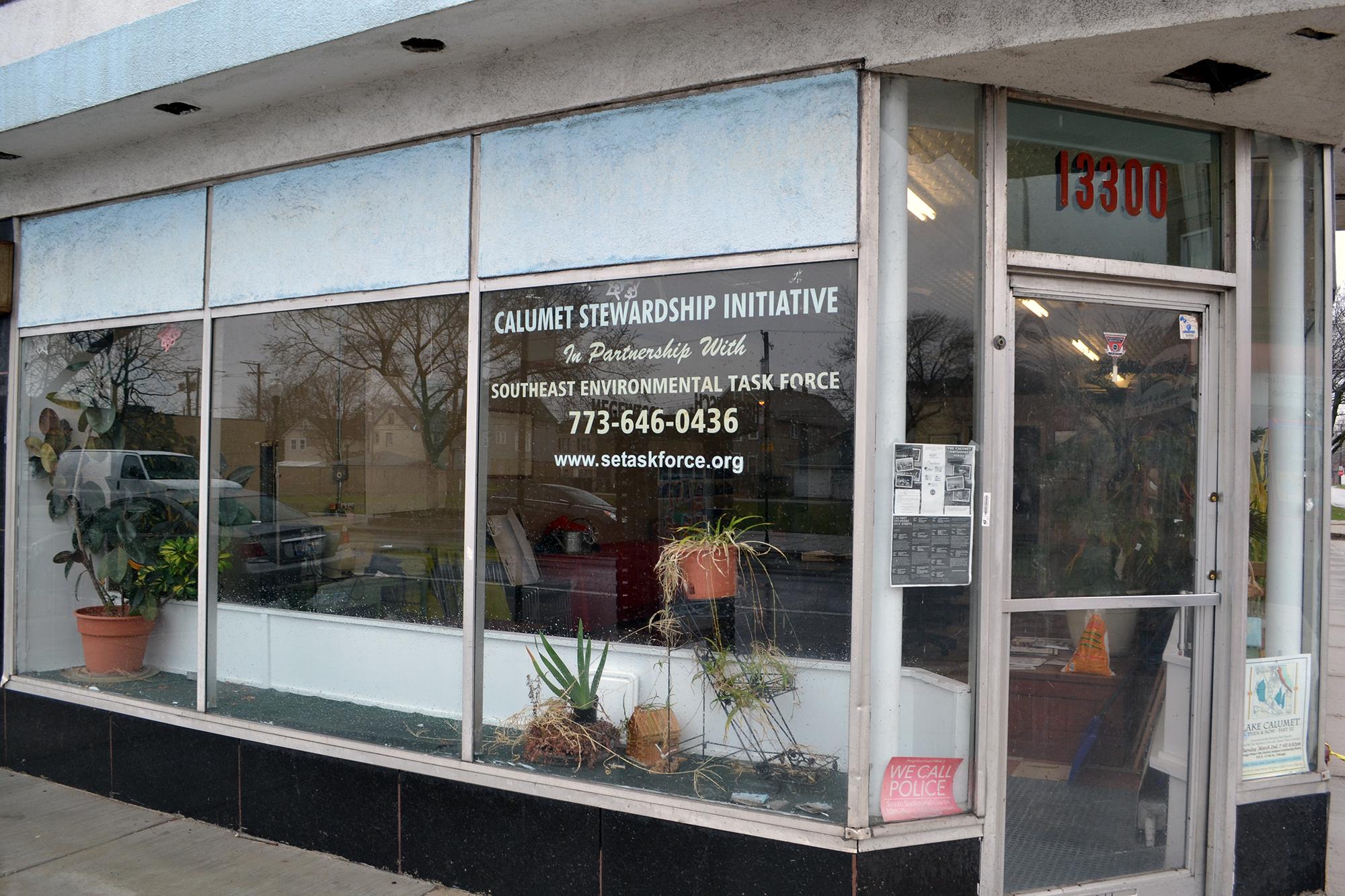 Southeast Environmental Task Force's office in Chicago's Hegewisch community area. (Alex Ruppenthal / Chicago Tonight)
Salazar said SETF, which is staffed entirely by volunteers, began discussing a redevelopment plan for the area in 2008. About 2 to 3 years ago, after winning the battle over petcoke dust, the organization finally started to put the plan on paper.
Although the city identified the Calumet River as one of 26 industrial corridors under a new Industrial Corridor Modernization Initiative announced last year, Salazar said the city has so far focused on redevelopment projects in Pullman and along the North Branch of the Chicago River.
"Our community has had nothing, nothing that it can boast about," Salazar said. "I think we had a new school. That's about it in terms of redevelopment."
SETF's plan, drawn up by area residents and a handful of community groups, says that any redevelopment efforts, such as attracting new business or carving out green space, will not succeed until the city cleans up the large number of abandoned and/or underutilized brownfield sites in the area.
According to the EPA, a brownfield is a property that is difficult to expand, redevelop or reuse because of complications from hazardous substances, pollutants or contaminants.
"When you don't clean up these sites, you just place more contaminating stuff [there], and it doesn't matter [to regulators] because it's already contaminated," Salazar said. "That's the thought that justifies it.
"We can't do anything until they're cleaned up," she continued. "And until they're cleaned up, we're going to get more of the same old, same old. So that's the danger of them languishing there."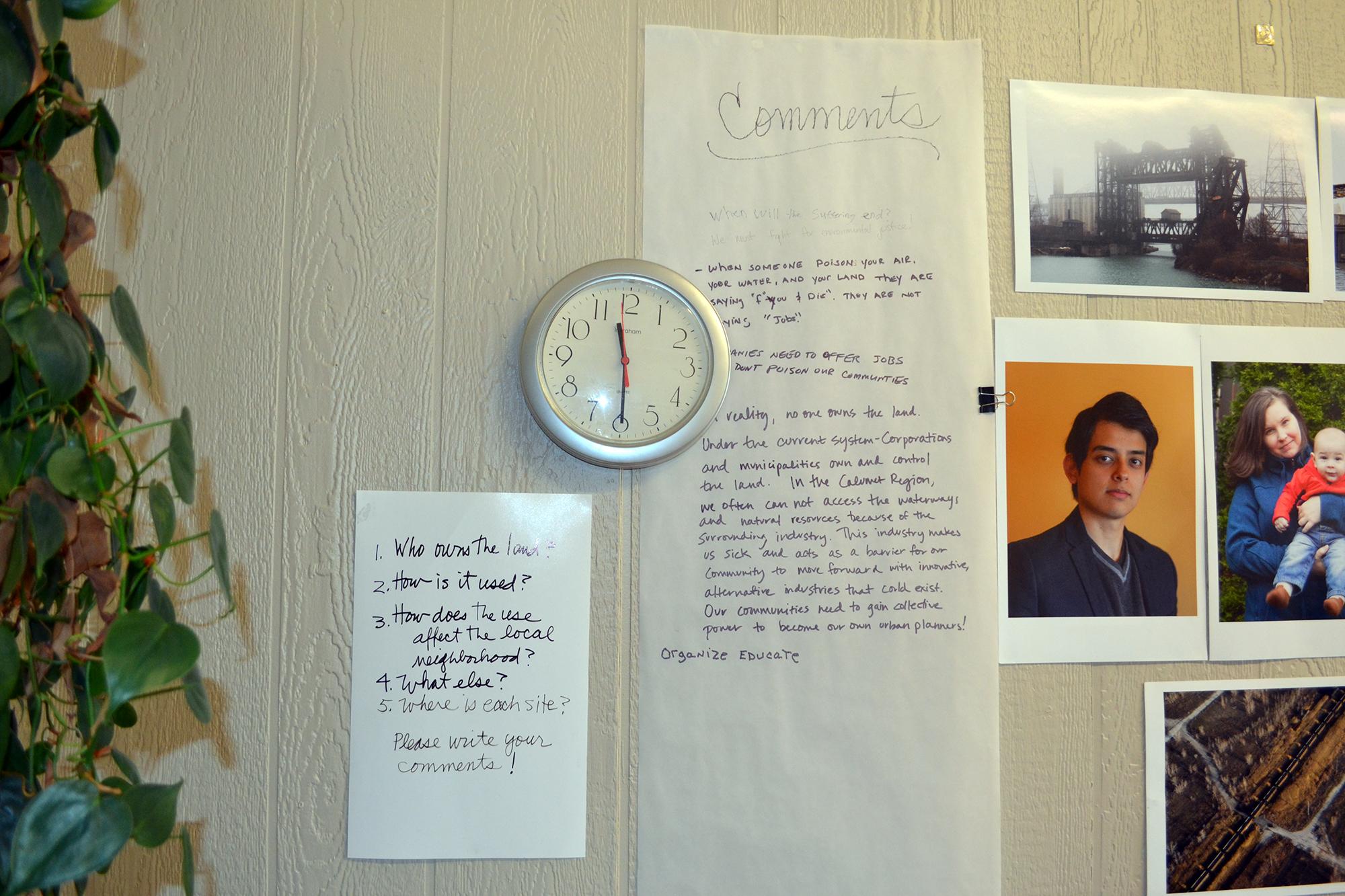 Question and comment sheets hang on the walls at Southeast Environmental Task Force's Hegewisch office. (Alex Ruppenthal / Chicago Tonight)
After tackling brownfield sites, SETF hopes to work with the city and other partners to attract new businesses that expand on the area's industrial base. SETF's economic development plan recommends job training and hiring preferences for community residents, along with bootstrap financing opportunities for start-ups and new businesses.
"We would like to see an array of job opportunities, not just manufacturing," Salazar said.
Another possibility is some type of technical research center, Salazar said, similar to the Digital Manufacturing and Design Innovation Institute that opened in 2015 on Goose Island. Salazar noted that the institute was built on the North Side despite the fact that 70 percent of Chicago's manufacturing is done on the city's South Side.
"It's a difficult challenge," Salazar said about redeveloping industrial areas, like the one flanking the Calumet River. "We recognize that. But we're supposed to have people in office who are capable of difficult challenges."
SETF's plan does not target specific companies or provide a timeline for redeveloping the area. But Salazar said the plan serves as an expression of the community's vision, which SETF can use to counter redevelopment efforts that favor industry over residents.
"The city has plans for us," she said. "There's no doubt now in my mind. And those plans do not jive with what our community would like to see."
Follow Alex Ruppenthal on Twitter: @arupp
---
Related stories:
Second Site Linked to Manganese Dust on Chicago's Southeast Side
April 3: A newly released report shows additional sources of manganese dust on Chicago's Southeast Side, where residents were already dealing with exposure to manganese and other pollutants.
---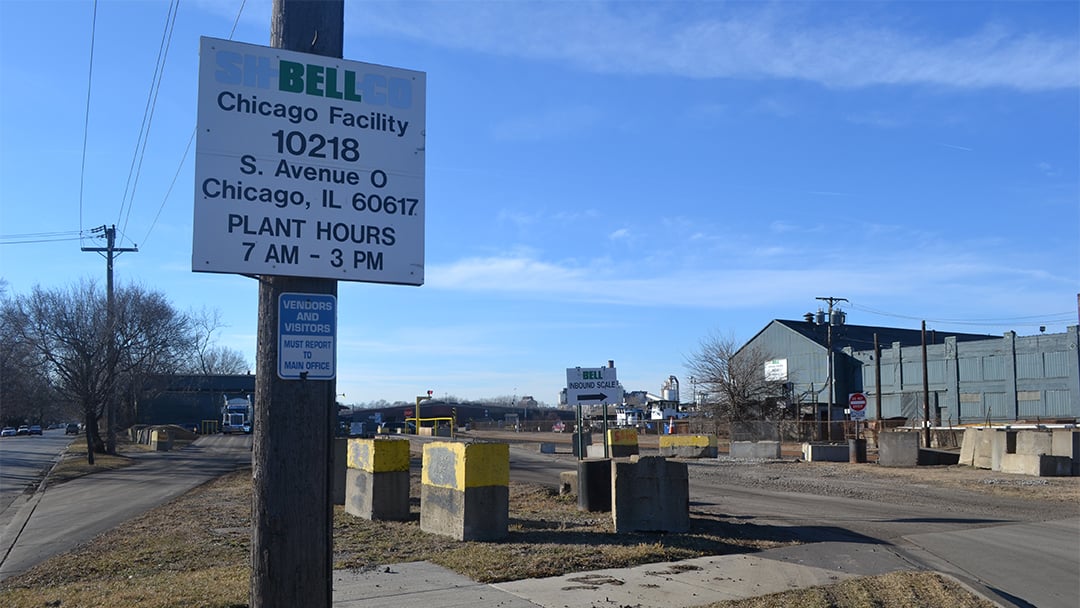 After Petcoke, Community Confronts More Dangerous Pollutant: Manganese
Feb. 8: For decades, residents on Chicago's Far Southeast Side lived with clouds of black dust from nearby industrial sites. Now, the community faces a more dangerous pollutant: manganese.
---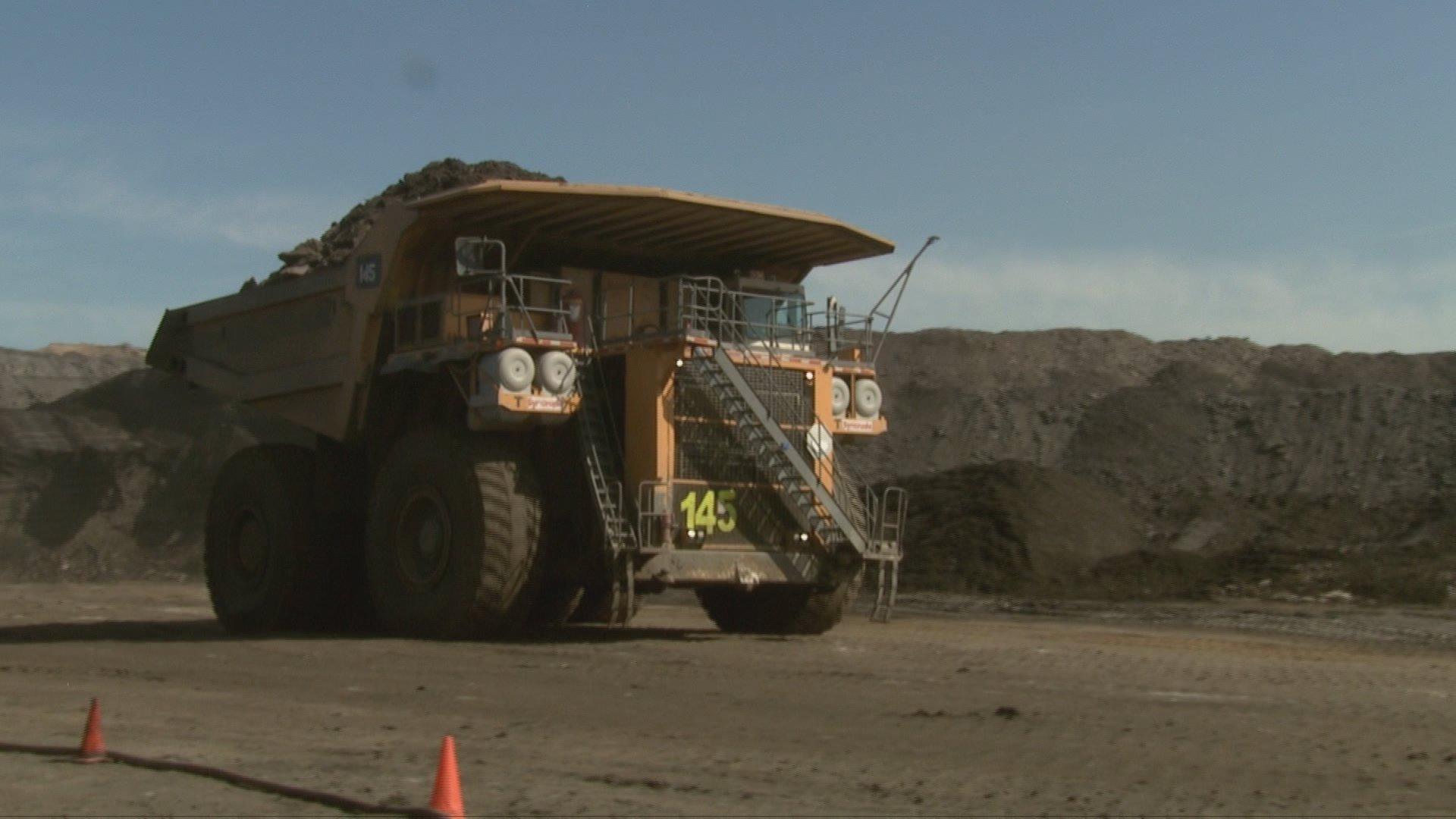 KCBX Denies Petcoke Dust Problem Despite Air Quality Violations
Nov. 25, 2014: KCBX reduces its petcoke piles by half and says new air monitors show that petcoke dust does not leave its facility. But the EPA cites the company for two violations of national air quality standards.
---