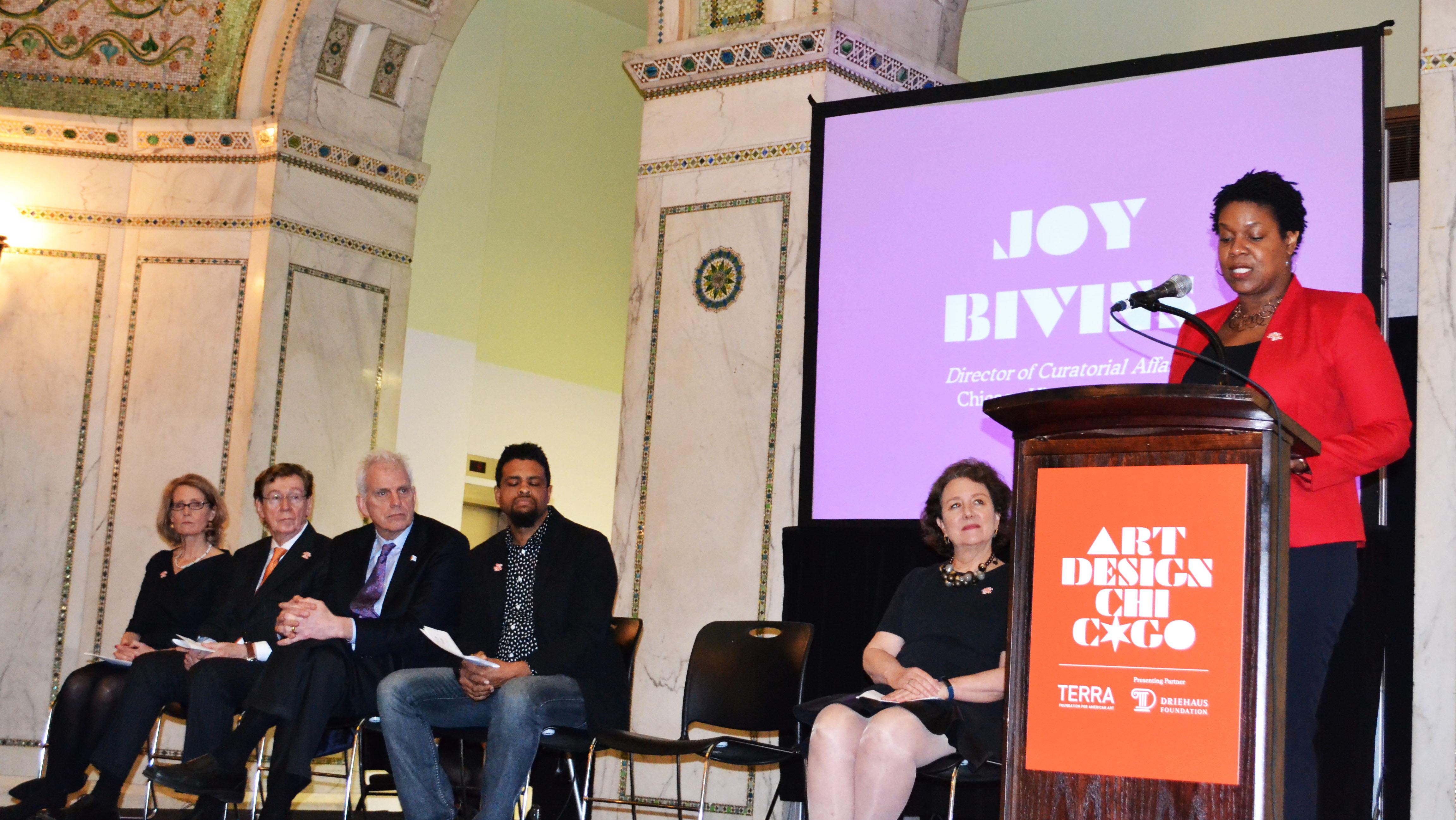 Joy Bivins of the Chicago History Museum discusses an exhibit that will be installed as part of the new Art Design Chicago initiative. (Maya Miller / Chicago Tonight)
A new art initiative in Chicago will include dozens of exhibitions and hundreds of public programs in 2018.
The Terra Foundation for American Art, in partnership with the Richard H. Driehaus Foundation, announced Tuesday the launch of Art Design Chicago, a $6 million-plus program to elevate Chicago's profile in the art world.
"We're here today to announce this major yearlong initiative that will explore and celebrate Chicago's art and design legacy," said Elizabeth Glassman, president and CEO of the Terra Foundation.
The exhibitions will feature the work of Chicago muralists, photographers, sculptors and others who were active in the city's art and design scene from the Great Fire of 1871 to the close of the 20th century. 
A number of the exhibitions are expected to travel nationally and internationally, according to Glassman. "Charles White: A Retrospective," highlighting the work of the Chicago-based artist who explored race and social divides, is scheduled to travel to Los Angeles following a three-month showcase at the Art Institute of Chicago in summer 2018.  
"We believe that art has the power to distinguish cultures and unite them," Glassman said. The traveling exhibits will allow the city "to be represented as it should be around the country," she added.
The program will also include the publication of scholarly articles on the city's art scene as well as a four-part documentary series. Kenneth Josephson, Karl Wirsum and Lee Godie are among scores of artists who will be highlighted.
The impetus for the initiative came amid growing calls from Chicago artists and industry leaders to spotlight local work, Glassman explained. It also stemmed from the current social climate in the U.S. 
"We could not think of a better moment to launch this initiative, when reconnecting with who and what comprises the American story is so essential and immediate," Glassman said.
---
Related stories: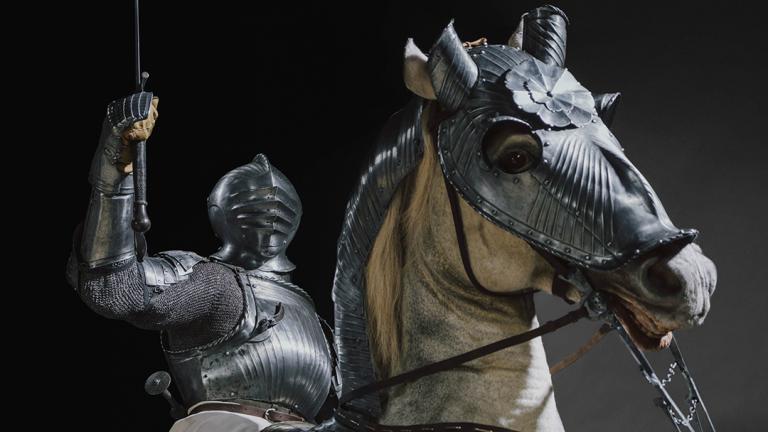 Art Institute Expands Display of Arms, Armor and Medieval Art
March 22: The Art Institute of Chicago unveils new galleries of medieval and Renaissance art – including the re-installation of the popular arms and armor collection. We get a sneak peek.
---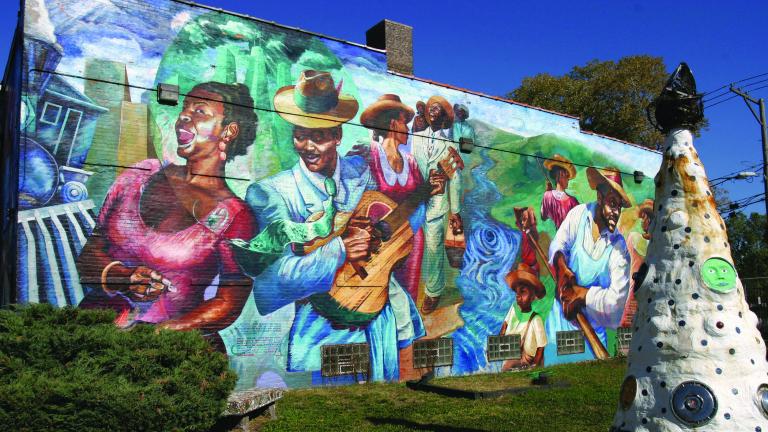 Neighborhood Project Aims to Grow Chicago's Public Art Profile
Feb. 21: New murals, sculpture and other works of public art are coming to each of Chicago's 50 wards as part of the city's Year of Public Art initiative.
---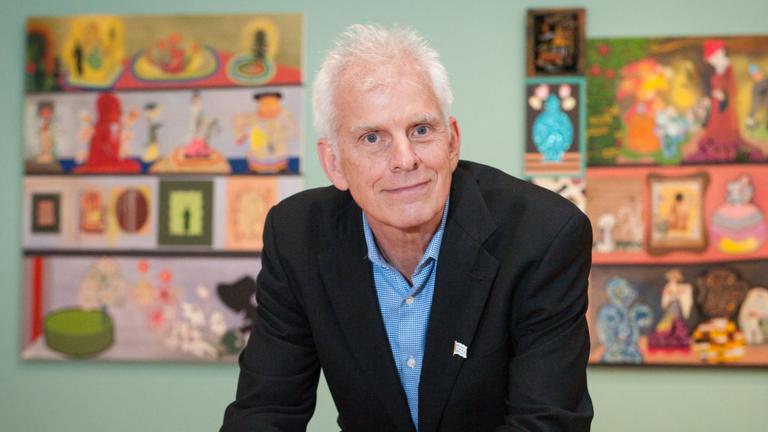 Mark Kelly on the Future, and Importance, of Chicago's Cultural Mission
Oct. 11, 2016: Free events like the Chicago Blues Festival are evolving. We speak with Chicago's new commissioner of cultural affairs and special events about the future of city celebrations.
---