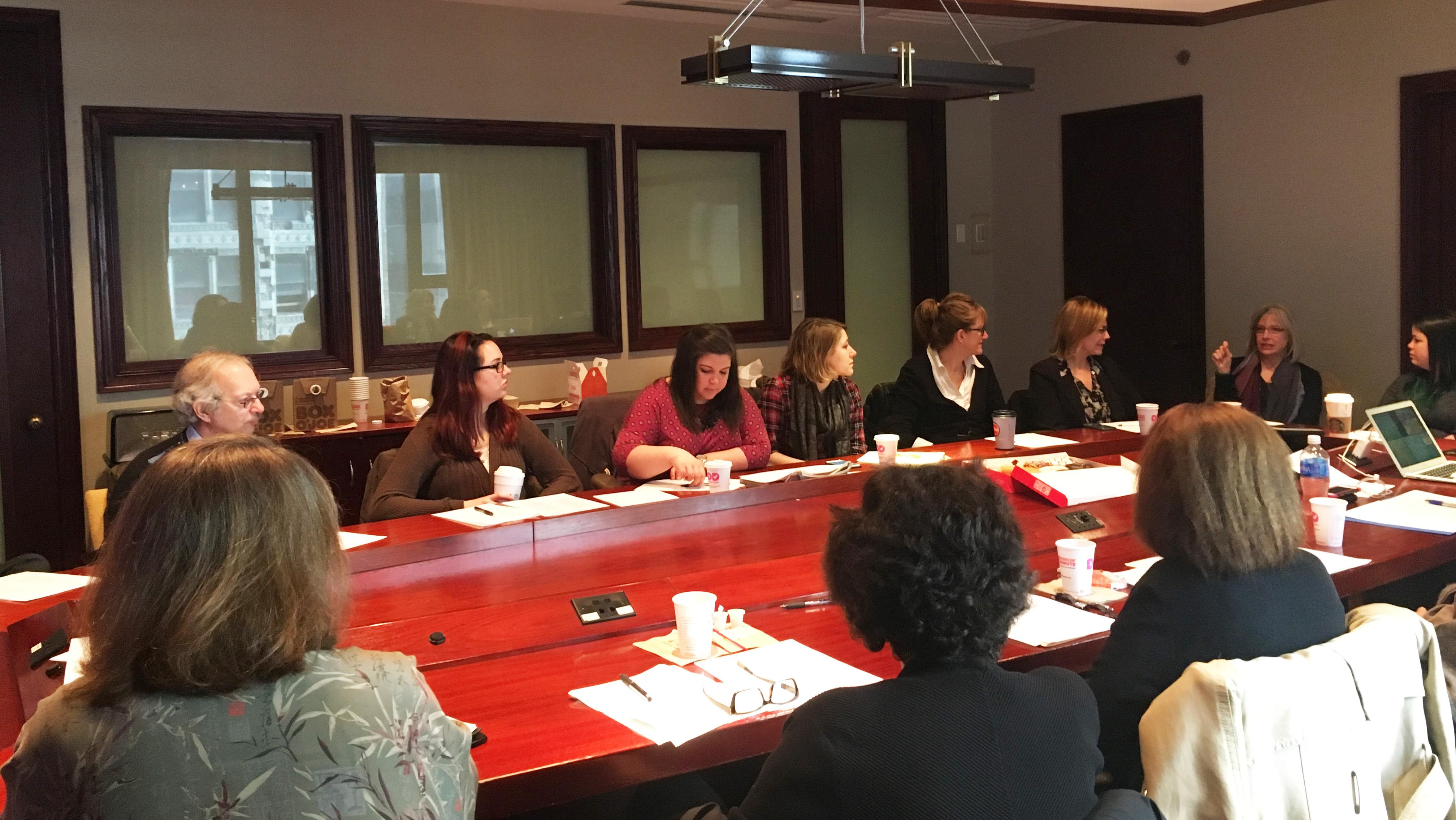 Nineteen men and women discuss gender biases Wednesday morning as part of the Chicago Foundation for Women's Talk It Out initiative. (Maya Miller / Chicago Tonight)
The familiar advice to "talk it out" is being put into practice this week in Chicago.
More than 100 organized conversations on the topic of gender equity and bias are taking place in schools and businesses as part of the Chicago Foundation for Women's "Talk It Out" Initiative. A handful of the conversations are open to the public.
The formula was conceived two years ago, when the Chicago Foundation for Women was in the process of developing an agenda for civic engagement. By hosting salon-style conversations throughout Women's History Month, board members began to realize that there was a lack of discussion on gender parity and related topics.
"It became very clear that it wasn't so much about trying to change the conversation, we really needed to have the conversation first," said K. Sujata, CEO and president of the Chicago Foundation for Women.
By carving out time and space to dive into everything from workplace discrimination to internalized misperceptions, Sujata hopes participants will become more aware of the small ways gender biases shape their actions.
On Wednesday, a group of 19 professionals – 16 women and three men – gathered downtown to do just that, talking through gender biases in their personal relationships and workplaces while snacking on donuts and coffee. 
Facilitators posed open-ended questions to the group during the hourlong conversation, co-hosted by the Chicago Women Take Action Healthcare Committee and an Illinois Psychological Associationt task force. One woman shared a story of workplace harassment; another discussed the subconscious ways her husband practices traditional gender roles through parenting.
The men, who were applauded for coming, expressed their intent to better understand how they can be part of the conversation.
As part of the initiative, the foundation has made tool kits available to those interested in hosting discussions. The kits, which will be available through the first week of April, provide guidelines for facilitating talks and provide guiding questions.
Information about the rest of this week's public events can be found here.
The foundation is hoping the talks will, at the very least, spark future conversations about gender biases, Sujata said.
"What we can now say is 'I know it, I see it, I'll talk about it,'" said facilitator Jane Conron at Wednesday's event, as attendees nodded in agreement before heading out to work. 
---
Related stories: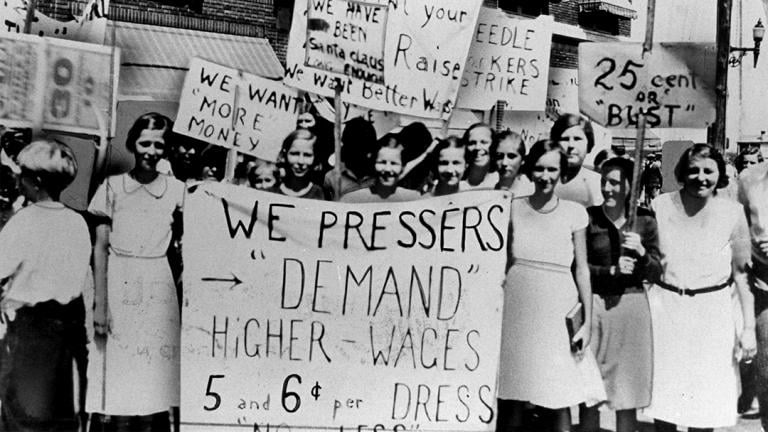 A Brief History of International Women's Day
March 6: Though the United Nations didn't designate March 8 International Women's Day until 1975, its origins trace back to 1909, according to information compiled by the United Nations.
---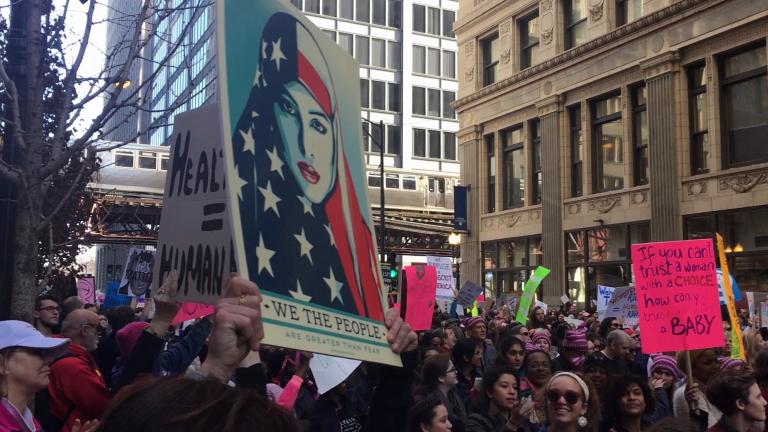 Organizers of Women's March on Chicago Expand Platform, Look Forward
March 2: Organizers of last month's Women's March on Chicago are hoping to channel the momentum of that event into action through information, education and advocacy.
---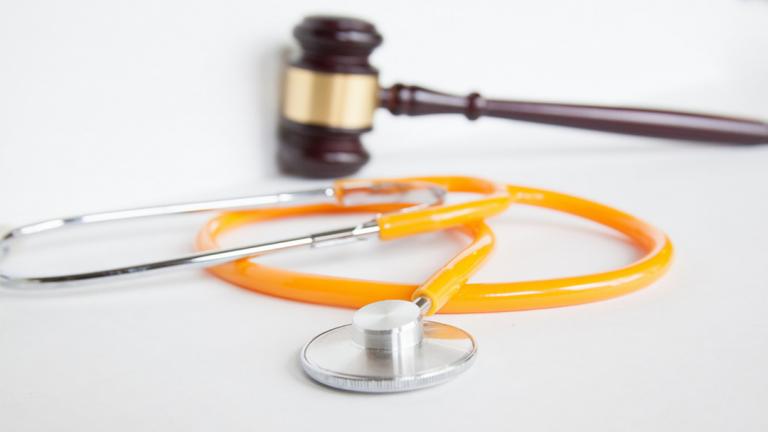 State Receives Mixed Grade on Reproductive Rights Ahead of Women's March
Jan. 18: As tens of thousands of individuals gear up for the Women's March on Chicago, a report released by NARAL Pro-Choice America offers insight into one of the event's focal points: where the country and state stand in terms of reproductive rights.
---