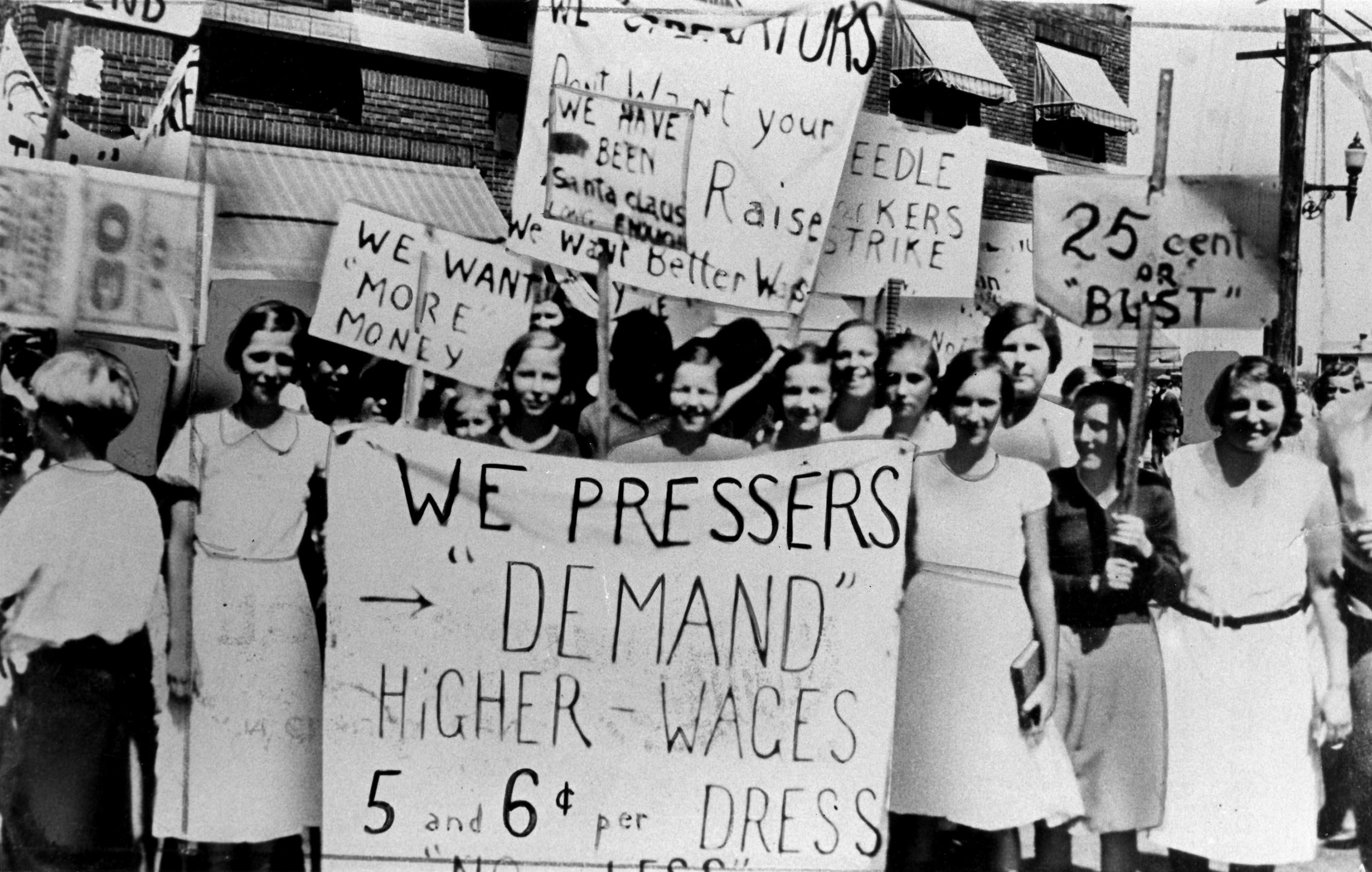 (Kheel Center / Flickr)
Though the United Nations didn't designate March 8 International Women's Day until 1975, its origins trace back to 1909, according to information compiled by the United Nations.
The first Women's Day was observed in the U.S. on Feb. 28, 1909. The Socialist Party of America declared the national day on the first anniversary of the garment workers' strike in New York, where more than 10,000 women marched through the streets campaigning for better labor conditions and voting rights.
"Since the turn of the last century, it's always been about labor," said Gina Olson, the associate director at the University of Chicago's Center for the Study of Gender and Sexuality.
A year later in Copenhagen, the International Conference of Working Women proposed and unanimously approved an International Women's Day. 1911 saw the first observance of the day from multiple countries and is considered the inception of the day recognized around the world.
Women in Austria, Denmark, Germany, Switzerland and other countries spent the last weekend in February rallying for the right to work, vote and hold public office. They also called for greater access to vocational training and an end to discrimination across multiple sectors.  
Since then, International Women's Day has taken many forms. Women across Europe and Russia famously spent the day protesting World War I during the 1910s, and more recently, governments around the world have used the day to identify gender equality goals and establish partnerships to begin addressing them.
This March 13-24, the Commission on the Status of Women will meet for the 61st consecutive year to identify particular issues and monitor progress on gender equality goals set by the Beijing Declaration and Platform for Action, which was implemented on International Women's Day in 1995. 
"It's taken different forms," Olson explained. "It's been opportunities for labor unions to come out and focus on women's labor, other years it's been more about international solidarity."
Olson says this year the planning and mood around International Women's Day has been "re-energized." With 10 Chicago events listed on the International Women's Day website alone, there's no shortage of events surrounding the day.  
---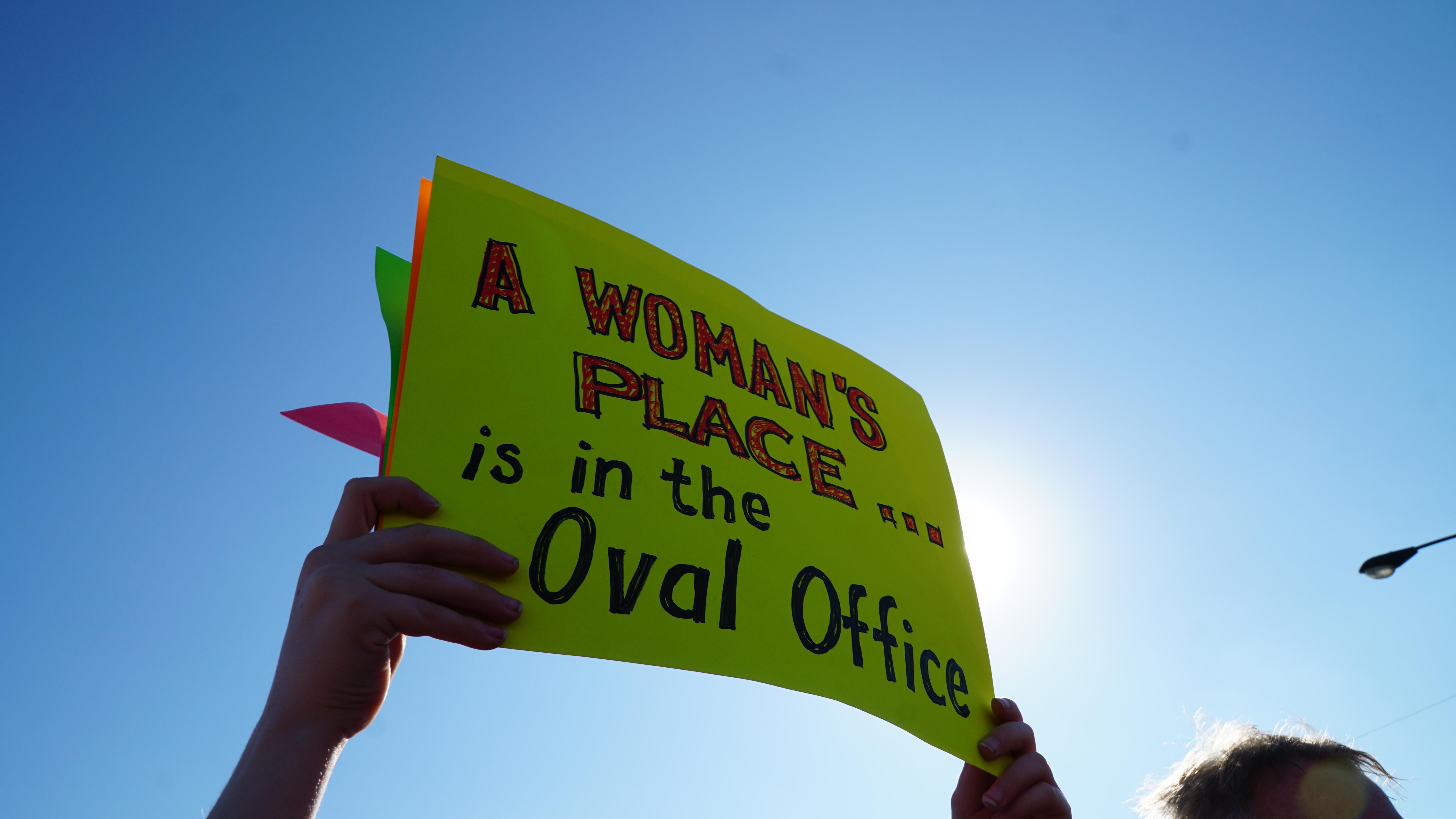 Read: International Women's Day Events in Chicago
---
According to Olson, this year's focus is on highlighting intersectional feminism and on examining concerns of women from other countries.
"This is an opportunity to look much more broadly at what's happening around the world, we're linking up with struggles around the world and not just in the United States" Olson said. "It's also really a fresh call for an anti-racist feminism that includes the 99 percent."
The World Economic Forum's 2016 Global Gender Gap report found that if countries continue on the same path, the gender gap won't close entirely until 2186. The report weighs economic participation and opportunity, educational attainment, health and survival as well as political empowerment in 144 countries.

A graph shows how much more progress 144 countries need to make in order to close the gender gap. (2016 World Economic Forum Gender Gap Report)
"At the current rate of change, and given the widening economic gender gap since last year, it will not be closed for another 170 years," the report states.
The report ranks the U.S. 45th globally in gender parity. While the country received top marks in educational attainment, it faltered in the health and survival category as well as political empowerment, coming in at 62nd and 73rd respectively.
"I wish we were under better circumstances," Olson said. 
---
Related stories: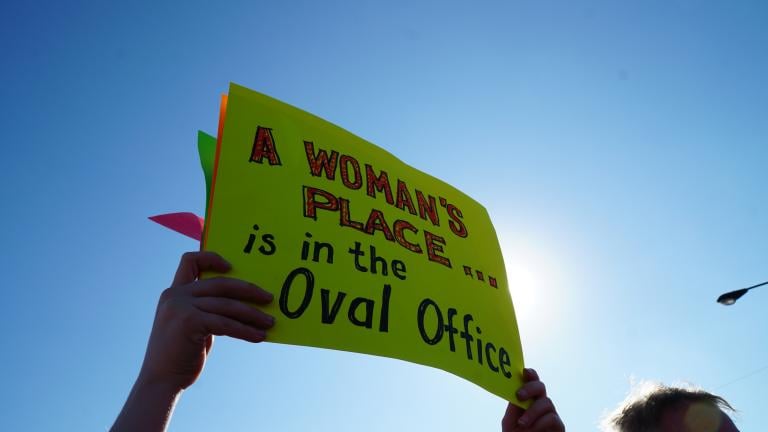 International Women's Day Events in Chicago
March 7: Wednesday marks the 106th International Women's Day. From a Chicago rally to a neighborhood restaurant crawl to stand-up comedy, there are plenty of ways to celebrate.
---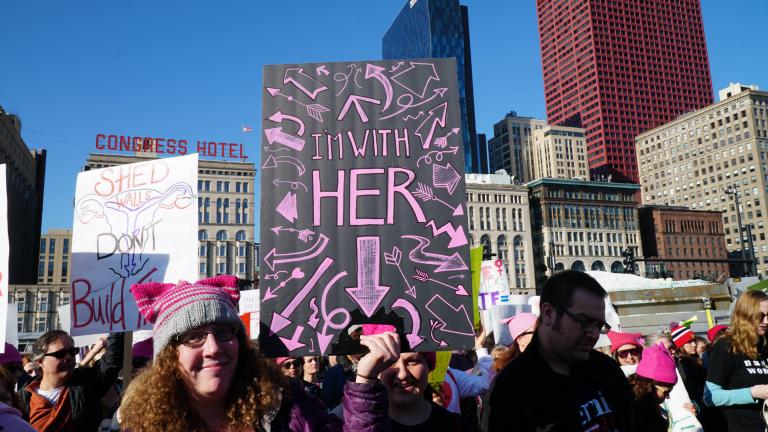 Organizers of Women's March on Chicago Expand Platform, Look Forward
March 2: Organizers of last month's Women's March on Chicago are hoping to channel the momentum of that event into action through information, education and advocacy.
---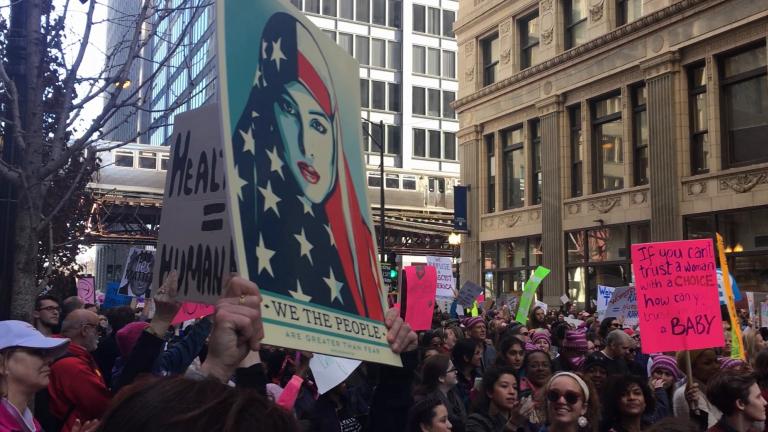 Thousands of Demonstrators Flood Loop for Women's March on Chicago
Jan. 22: Chants of "this is what democracy looks like" echoed Saturday through the streets of downtown Chicago as an estimated 250,000 individuals flooded the area to take part in the Women's March on Chicago.
---