A rarely seen icon of American art has returned to Chicago. 
"Arrangement in Grey and Black, Number One" – commonly known as "Whistler's Mother" – is much more than a masterpiece of motherhood. We visit the Art Institute of Chicago to find out more about this austere 19th century oil painting.
TRANSCRIPT
Phil Ponce: While it's thought of as a very American painting, James MacNeill Whistler's famous portrait of his mother has a distinctive European pedigree.
Sarah Kelly Oehler, curator of American art: Whistler painted this in 1871 when he was living in London, and at that point he had lived there for a number of years. He first moved to Paris in 1855 and later relocated to London, and his mother came to live with him, so at the time that he painted this he had been living with her for eight years and was never to return to the United States.
Ponce: The expatriate American painter – depicted here in a portrait by a fellow artist – had to rearrange his life when his mother moved to England.
Oehler: He was then living with Jo Hiffernan, who was his red-headed mistress, and he needed to move her out quickly so that mom could come and stay.
This painting has two roles to fulfill. It is a portrait; it is a portrait of his mother, but more importantly, by Whistler's perspective, it was an arrangement, he called it "An Arrangement in Grey and Black."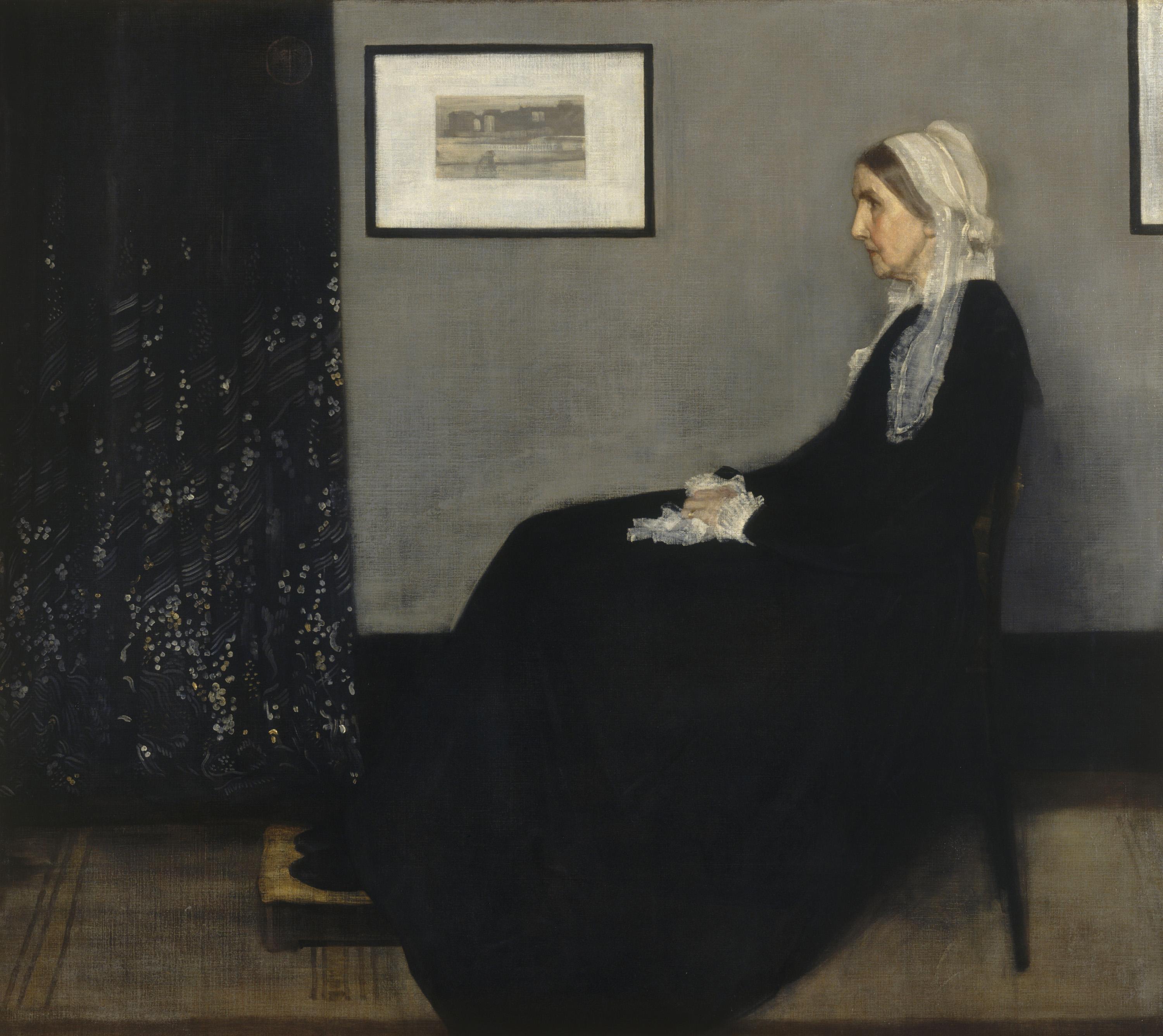 James McNeill Whistler. "Arrangement in Grey and Black No. 1 (Portrait of the Artist's Mother)," 1871. Musée d'Orsay, Paris, RF 699. © RMN-Grand Palais / Art Resource, NY.
He's conceiving of portraiture through the lens of what he termed his "art for art's sake" aesthetic, in which he wanted a painting to be considered first and foremost as an abstract arrangement of pigment, of large masses of gray, of black, and he succeeds with that beautifully in this painting. It's very abstract in some ways.
I think one thing that's important about this painting is how flat the composition is. It is extremely two-dimensional. There's very little recession into depth, and so he has positioned his mother in profile against a gray wall, but you get a sense that she's very much part of that wall as well. There's not much differentiation between figure and ground.
Ponce: The Art Institute gathered a group of Whistler works from their collection to give context to the famous painting.
And "Whistler's Mother" is in Chicago because "American Gothic" is on tour.
Oehler: We have lent our beloved Grant Wood "American Gothic" to Europe. It is currently on loan at the Royal Academy, and before that it was in Paris at the Musee de l'Orangerie, and so as sort of an exchange of great icons of American painting, they have offered to lend us their painting in return.
Ponce: "Arrangement in Grey and Black" made a strong impact on its first visit to America.
Oehler: This painting first visited Chicago in 1933 as part of the Century of Progress Exposition.
It was at the Art Institute, the museum arranged a special exhibition and well over one million people saw this painting in 1933. It then went on to tour nine other cities, and this really cemented the fame of the portrait, which had always been known in the United States, but by this point it was evident that Whistler was a superstar of art making.
Ponce: "Whistler's Mother" is in town only for a short stay, and she likely won't be back for many years.
If you visit, the curator suggests you spend some quality time with her.
Oehler: One of the things that I would really encourage people to do is look at this painting. It is so famous as an image that it's easy to forget that there's a painting there as well. And yet, it is a breathtaking painting; it's absolutely stunning in his technique. It's really a breakthrough painting in his career, and worthy of great study.
More on this story
The exhibit "Whistler's Mother: An American Icon Returns to Chicago" is on view through May 21, one week after Mother's Day. "American Gothic" returns to the Art Institute of Chicago in mid-June.
---
Related stories: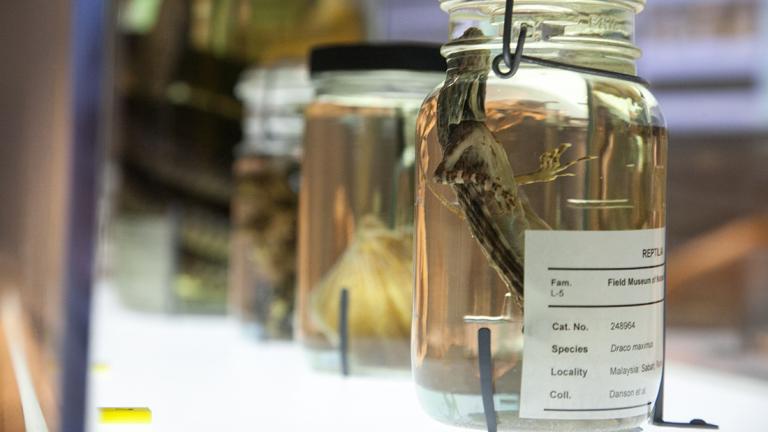 Field Museum Offers Behind-the-Scenes Look at 'Encyclopedic' Collections
March 28: More than 30 million objects are stored behind the scenes at the Field Museum. A new exhibition addresses how scientists from all over the world are using the vast collections to make new discoveries.
---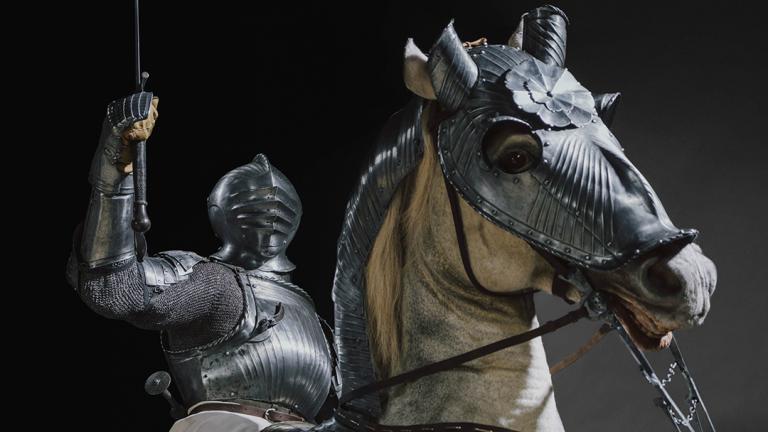 Art Institute Expands Display of Arms, Armor and Medieval Art
March 22: The Art Institute of Chicago unveils new galleries of medieval and Renaissance art – including the re-installation of the popular arms and armor collection. We get a sneak peek.
---
2017 Kicks Off Years of Free Entry to Art Institute for Chicago Teens
Dec. 30: Beginning Monday, city residents under the age of 18 will no longer be required to pay the $14 admission fee at the museum in Grant Park thanks to a gift from a pair of Kansas donors.
---