Whitney Young Magnet High School senior Rosario Barrera, right, and Kenwood Academy High School Junior Walela Greenlee, both members of the museum's teen council, in the Art Institute of Chicago's Modern Wing. (Courtesy of the Art Institute of Chicago)
Chicago teens won't have to pay to visit the Art Institute again for quite a long time.
Beginning Monday, city residents under the age of 18 will no longer be required to pay the $14 admission fee at the Loop museum thanks to a donation from a pair of Kansas donors.
The gift comes courtesy of Glenn and Claire Swogger of the Redbud Foundation, a Topeka-based nonprofit, who wanted to open the Art Institute's doors to Chicago youth at no cost for years to come.
"They were looking for an opportunity that could keep them connected to Chicago and invested in young people," the museum's Executive Director of Public Affairs Amanda Hicks said. "And offering free admission to Chicago teens was something that really appealed to them so they wanted to specifically make that happen for the city's community."
The Swoggers' gift specifically allows Chicago teens between the ages of 14-18 to enter the museum at no cost. Guests under the age of 14 already receive free admission.
Glenn Swogger began attending the University of Chicago on scholarship at age 16, according to Hicks, and though he has since moved away, he has maintained a strong connection to the city and wanted to provide a gift that would reflect the impact his teachers and education have had on him.
Though the actual amount of the donation has not been released, Hicks said museum staff reviewed attendance projections with the Swoggers and believe the gift will cover every Chicago teen for the next 25 years.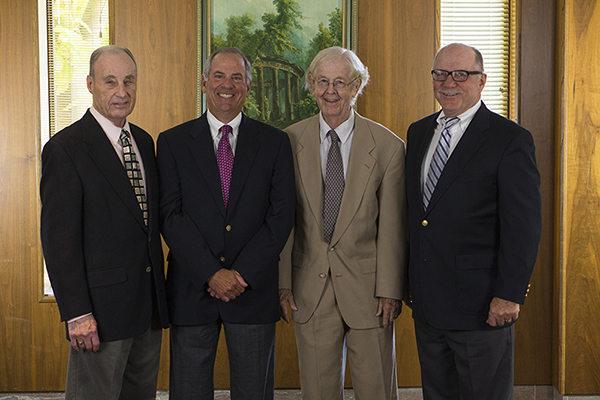 Glenn Swogger with Redbud Foundation board members, from left: Chuck Bloom, Thomas E. Zanecchia, Glenn Swogger and John E. Messervey. (Courtesy of the Art Institute of Chicago)
Last year approximately 20,000 teens visited the museum, including local, national and international guests. About 10 percent of those were Chicago residents.
"We expect to grow that number substantially with the gift and opening our doors," Hicks said. "And I think what's really nice about this and I think what appealed to the Swoggers was that we have a really strong teen infrastructure through our museum education program."
The Art Institute already consults with a five-member teen council of volunteers who represent different schools and neighborhoods across the Chicago area. They meet weekly to advise and brainstorm with various departments within the museum about how to make the museum more engaging and meaningful for young people.
About 25 percent of the Art Institute's annual attendance already pays no admission fee thanks to cost exemptions for Chicago Police and Fire personnel, veterans and military families. The museum also offers six weeks of free week days at the beginning of each year.
In 2017, that period will extend from Jan. 9 to Feb. 16.
The museum – which displays works from Pablo Picasso, Georges Seurat, Jackson Pollock and dozens of other world-renowned artists – is set to debut exhibitions over the coming year featuring Japanese protest photography, James McNeill Whistler's masterpiece "Whistler's Mother" and a summer showcase of French impressionist Paul Gauguin.
Follow Matt Masterson on Twitter: @byMattMasterson
---
Related stories: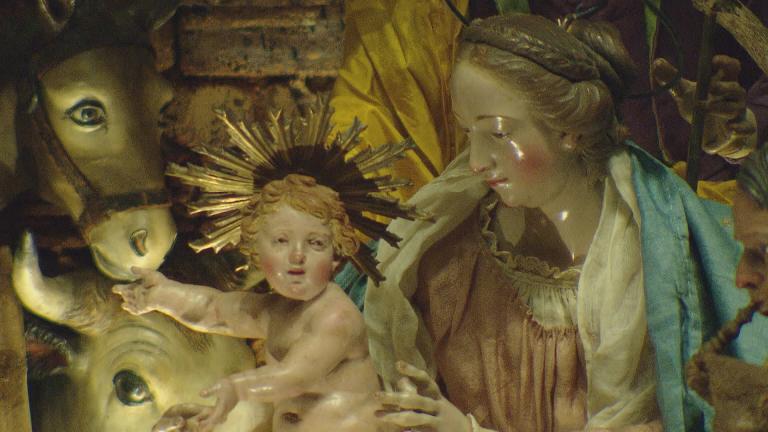 Rare Holiday Crèche on Display at Art Institute of Chicago
Nov. 28: A spectacular Nativity set blends heavenly drama with earthly delights. "Chicago Tonight" visited the museum and found an elaborate piece of art originally seen in churches in 18th century Naples.
---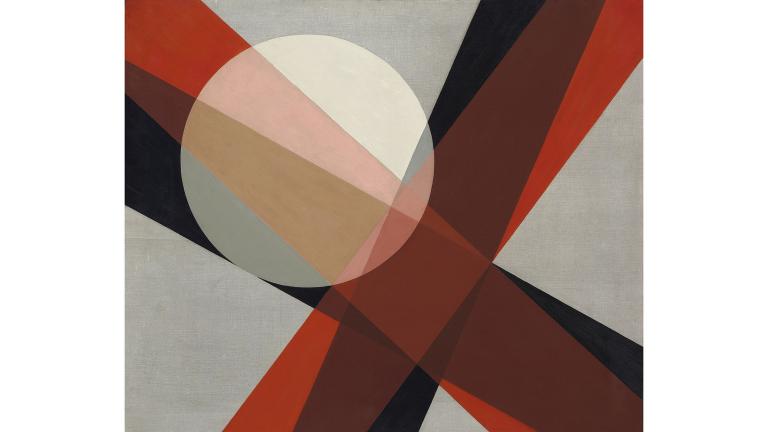 Art Institute Takes Fresh Look at Pioneering Artist, Teacher
Nov. 1: Bold paintings from the 1920s, plus photographs and industrial design: A new show looks at an international artist who made a big impression in Chicago.
---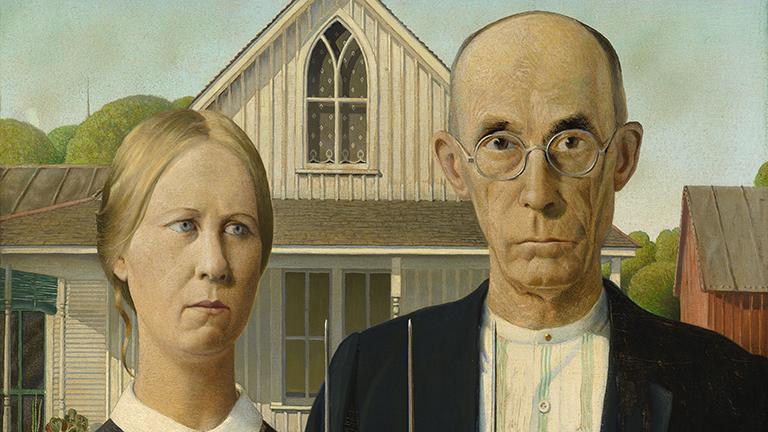 Turbulence of America in 1930s Gives Rise to Distinct Artistic Voices
July 5: It has been said that the Great Depression was the best thing that ever happened to American artists. A new exhibition looks at how artists of the 1930s applied their diverse visions to the American dream during this time of immense change.
---