The city of Chicago has a fund paid for by big developers that helps subsidize low-income residents who need help paying rent. But is all of that money going where it's supposed to? 
A report issued Tuesday by the Chicago inspector general's office found that some of the money being put into that fund between 2003 and now is unaccounted for, and that there is no metric to determine what neighborhoods get the bulk of the funding.
City law requires that big residential developers set aside 10 percent of their units as affordable housing. That means they must be priced lower than the market price. But the developer can choose to buy out of that requirement and pay into a fund, the proceeds of which go to subsidize low-income residents who need help getting housing.
The inspector general's report found $4.5 million that has been lost or unaccounted for, meaning $4.5 million that should be going to fund low-income residents but is not. Inspector General Joe Ferguson says the city should tighten that up, and it shouldn't be that difficult to do.
"The fix here is not a lot of additional effort and investment in order to make sure we've captured all of those dollars, and all of those dollars are being used in the optimal way, meaning that it's given to folks that need this sort of assistance, give them the opportunity to live in communities where there are jobs," Ferguson said.
The report also states the money is disproportionately going into low-income areas but should be spread out into all areas – wealthy, moderate included.
The city's Planning Department responded in the report, saying it will address the concerns the report raises.
"While (the Planning Department) cannot commit to limiting its investment to specific communities, we do want to be intentional about meeting our goal to create affordable units in all markets," it said in a statement attached to the report.
The overarching purpose of Chicago's Affordable Requirements Ordinance is to combat gentrification, to keep lower-income residents from being priced out of neighborhoods, and to fight segregation.
Chicago is still one of the most racially and economically segregated cities in the U.S. Another report out Tuesday says that segregation is costing the region $8 billion in lost GDP and 30 percent more crime. That report's author says the Affordable Requirements Ordinance is the city's main tool to fix economic and racial segregation.
"We want affordable housing throughout the entire city," said Marisa Novara of the Metropolitan Planning Council. "We want people to be able to live affordably in every ward, in every community area. You need affordable units built on site in those stronger markets so that we're having affordable units throughout the city."
City Council members differ on which option they prefer developers in their ward choose, whether building affordable units on site or opting out and paying into the fund. Ald. Joe Moreno who represents Logan Square wants developers to build on site because it keeps lower income residents from being pushed out of a rapidly gentrifying neighborhood.
"We pressure the developer to do it on site," Moreno said. "Every single development that's done, and I've done 10, if not 15 percent, on site because we need those units to pay into the 1st Ward. Allowing them to buy out goes into a good fund, but that money leaves our community, and we don't do that in the first ward."
But 46th Ward Ald. James Cappleman, whose Uptown neighborhood has a high concentration of homelessness and low-income residents, says he'd rather they pay into the fund because that helps renters who are on the cusp of losing their homes.
"This is affordable housing that goes to people earning less than $16,150 a year," he said. "If it's on site, people must earn around $32,340 to get the rental subsidy."
Meanwhile, developers say the whole system is onerous and prevents development. One developer who's building a giant mixed-use project in Logan Square says he'd rather the city scrap the current law and use the carrot approach instead of the stick.
"It would behoove us to come up with a plan like New York," said Scott Gendell, CEO of Terraco Real Estate, a company building 220 new units on the site of the former Logan Square Mega Mall on North Milwaukee Avenue. "They give the property owner a 50-percent rebate on property taxes over a 20-year period, and encourages people to build (affordable) units without buying out. I think a solution like that would be a great solution."
Follow Paris Schutz on Twitter: @paschutz
---
Related stories: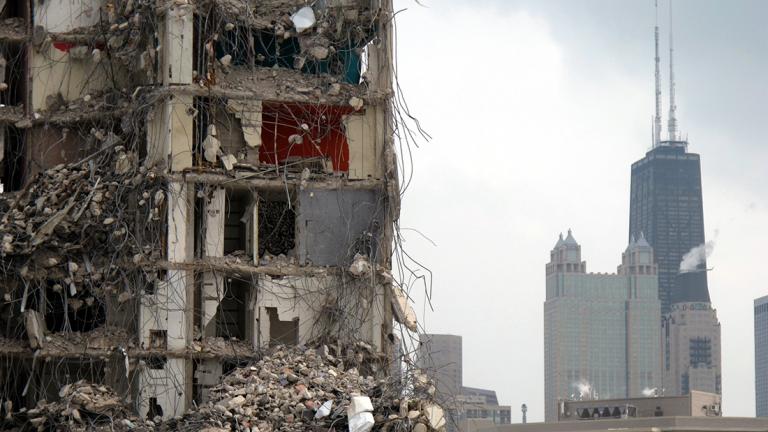 Plan for Transformation: WBEZ Examines Progress of CHA Redevelopment
March 28: Seventeen years after Mayor Daley launched his plan to transform the Chicago Housing Authority, WBEZ examines promises kept – and broken.
---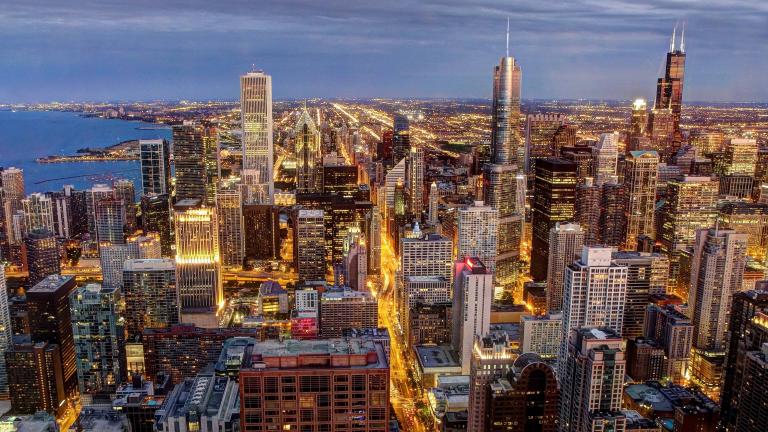 Report: Segregation Costs Chicago, Residents Billions Annually
March 28: Racial and economic segregation across Chicago impacts economic growth, educational attainment and crime rates, according to a report released Tuesday by the Metropolitan Planning Council and Urban Institute.
---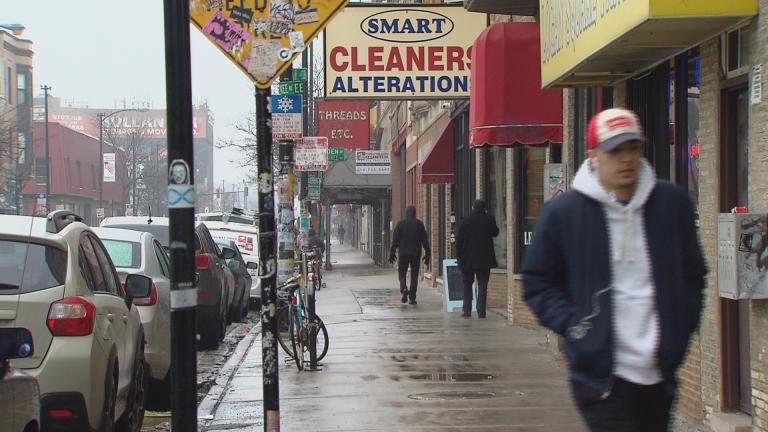 Logan Square, Pilsen at Crux of Gentrification Debate
March 21: We explore two neighborhoods that are at the epicenter of the gentrification battle, and how elected officials, community groups and developers are waging it.
---