In the years following the Civil War, small communities of former slaves were founded in the rural Kentucky Bluegrass region, outside of Lexington. The history of these so-called "freetowns" or "hamlets" isn't widely known, but it was well documented by a Chicago-area photographer, beginning during the Depression.
Helen Balfour Morrison was born in Evanston in 1900. After her mother got sick, she took a job to help support her family.
"In her teenage years, she worked in a photography studio. She ended up starting a photography business with her brother in the '20s, and then during the 1930s and '40s she decided to undertake some of her own photography projects," said Newberry Library processing archivist Catherine Grandgeorge, who co-curated "Photographing Freetowns," the Newberry's new exhibition of Morrison's work.
Morrison is best known for a series of photographs called Great Americans, featuring notables like aviator Amelia Earhart and architect Alfred Caldwell, and for documenting modern dancer Sybil Shearer. But as she worked to hone her portraiture skills for Great Americans, she made a series of trips to Zion Hill and Sugar Hill, two freetowns in Kentucky.
"She really had a way in her photography with bringing out the personality and the strength of the people she took pictures of," said exhibit co-curator Martha Briggs, Newberry's curator of modern manuscripts. "She wasn't just passing through even though she was a stranger, she didn't know the people, the photographs were taken outside for the most part, they really are a sensitive and kind of an in-depth look at these people's lives."
As far as the Newberry and the Morrison-Shearer Foundation know, Morrison's freetown photography was only exhibited once, in 1936. A Chicago Daily Tribune critic lauded Morrison's work, calling the photographs "splendid." When it came time for the Newberry to assemble the exhibit, they took their cues from the images themselves.
"We laid out all of the prints in one of the largest spaces in the library and tried to group the photographs thematically," Grandgeorge said. "So we have a section on working women, working men, people in town, portraits of older people, children."
One of those young people is Myrtle Hughes, who is still alive and was, until very recently, a resident of Zion Hill. Hughes helped identify many subjects in Morrison's photographs. The exhibit's curators hope to get people interested in doing further research on the collection – or at least, coming in to look at a visual history of this little-known corner of the country.
"We've been working on them intensively since last September, and I'm still not tired of looking," Briggs said.
The exhibition "Photographing Freetowns" is on display through April 15 at the Newberry Library.
To see what the Kentucky freetowns look like more recently, check out local photographer Sarah Hoskins' work documenting the freetowns over the last 15 years in a series she calls "The Homeplace."
---
Related stories: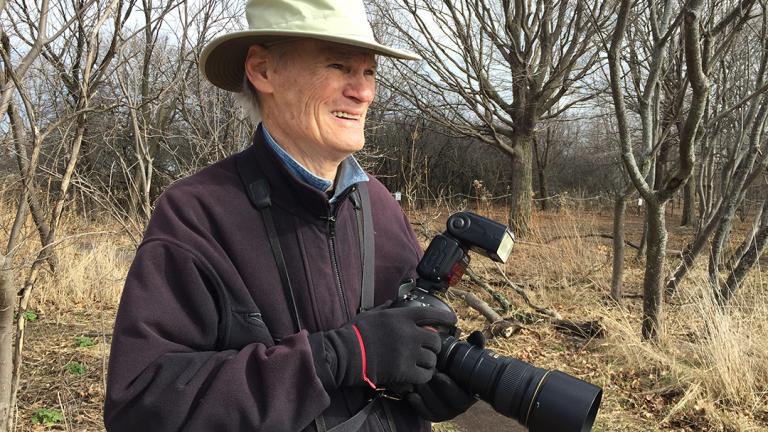 Former Fashion Photographer Finds Beauty in Nature
March 15: After 20 years in the fashion industry, Owen Deutsch wasn't planning on getting back into photography. But then he discovered a new subject: birds.
---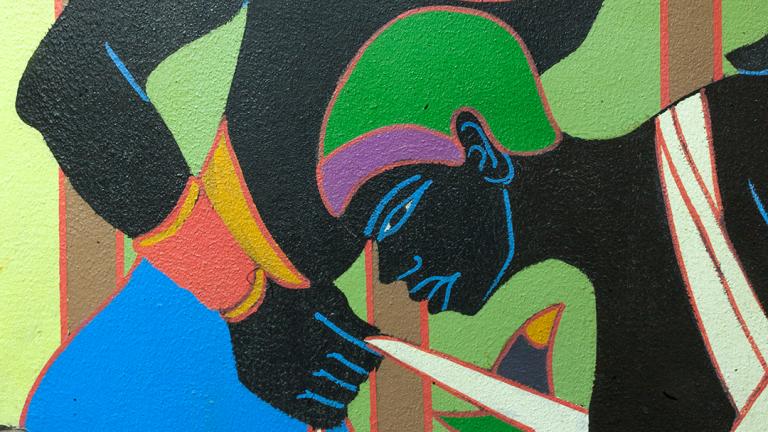 Monumental Exhibitions Open Doors to Chicago History
March 2: Two new shows at the Chicago Cultural Center open doors to a local arts movement from 50 years ago.
---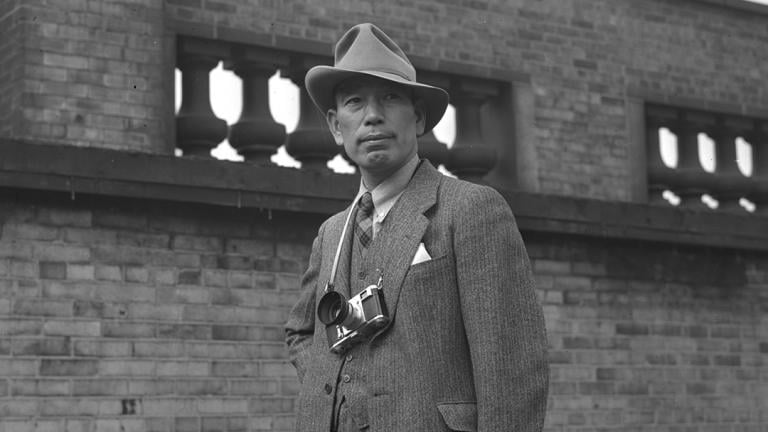 Remembering a Forgotten Photographer of Chicago History
Feb. 1: One hundred years ago he took unforgettable photos of Chicago in turbulent times. Exploring the life of Jun Fujita, a Japanese immigrant who captured city history.
---