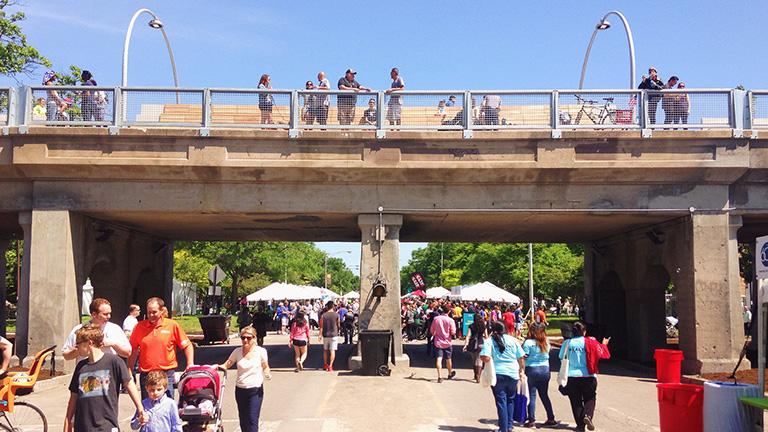 (John Zacherle / Flickr)
Roughly 600 people plan to march along the 606 during evening rush hour Tuesday in protest of gentrification in the communities surrounding the popular walking and bike trail.
The message from the Logan Square Neighborhood Association: "gentrification destroys communities."
"Our families are being displaced from the community they love because housing costs are skyrocketing," a press release from the LSNA announcing the march reads. "We are glad you enjoy the trail—we do, too."
Between 5:30 p.m. and 6:30 p.m., hundreds of parents, students, teachers and communities members plan to march along the trail, from the Spaulding Avenue access ramp east towards Humboldt Boulevard. According to the press release, rising housing costs near the 606 have led to high levels of displacement and declining school enrollment for low-income families of color.
Eduardo Cordero, a 16-year-old youth organizer with the LSNA, said he's noticed more expensive condos being built and the shifting demographics in the neighborhood.
"A lot of these people aren't people who used to live here. And the people that live here spent so much time and money trying to build their houses and built the community to become a better place," Cordero said. "We just think it's really unfair that we can finally have something for our own community, and we can't even live here to enjoy it."
At an assembly before the march, six aldermen – Roberto Maldonado, Deb Mell, Joe Moreno,  Ariel Reboyras, Carlos Ramirez-Rosa and Milly Santiago – "will be asked to commit to developing two new ordinances aimed at protecting long-time residents near the 606 trail from future displacement."
Those ordinances aren't aimed at changing the 606; instead, they seek to ameliorate the negative effects of a new urban attraction.
"The 606 is a valuable community asset, not intending to cause displacement," says the LNSA.
One of the proposed ordinances would call for determining property tax rebates by income rather than home value to provide relief for low-and moderate-income homeowners in neighborhoods affected by gentrification.
The other proposed ordinance, called the 606 Pilot District Teardown Fee Ordinance, would impose higher demolition fees in an effort to abate high rate of new construction in the area that drives up home costs.
"It may make developers think twice about actually tearing down a building to make it into condos, and I feel like that will actually help the community so they can stay here longer," Cordero said.
The 606 organization and the Chicago Department of Planning could not immediately be reached for comment.
---
Sign up for our morning newsletter to get all of our stories delivered to your mailbox each weekday.
---
Related Stories from "Chicago Tonight"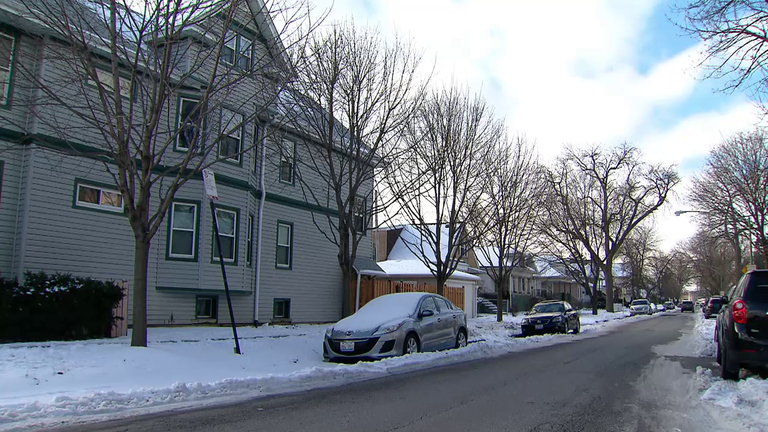 Chicago Home Price Growth Lowest Among 20 Major Cities
Jan. 5: After a decade of volatility, national home prices rose a steady 4 to 5 percent in 2015. Unfortunately, that was not the case in the Chicago market, where single family home prices rose by a meager 1.3 percent. Real estate reporter Dennis Rodkin has more on the state of the local market.
---
June 4, 2015: This Saturday, The 606 park and trail system will officially open. Chicago Tribune Pulitzer-prizewinning architectural critic Blair Kamin shares his thoughts about the trail ahead of its opening.
---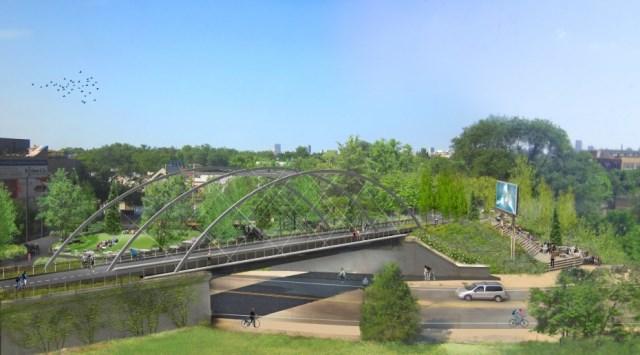 Construction Nearly Complete on The 606
March 25, 2015: Construction on the long-awaited 606 elevated bike trail is nearing the finish line. We get a sneak preview.
---