View from the Southwest corner of Dearborn and Monroe, 1871. (Jex Bardwell / Chicago History Museum)
Nearly 150 years after a small barn fire on what was then Chicago's Southwest Side ballooned into a two-day blaze that engulfed the city, killing hundreds and displacing tens of thousands, the story of the Great Chicago Fire is being retold. On social media.
On Oct. 8, 1871, the most devastating fire in Chicago's history – dubbed the "Great Calamity of the Age" – broke out inside the O'Leary family barn. It spread quickly and went on to level the burgeoning city, force masses to flee into Lake Michigan and caused hundreds of millions of dollars in damages.
On March 16, 2017, second-graders at Coonley Elementary began live-tweeting the events of those two days from the perspective of dozens of Chicagoans – from Catherine O'Leary, who owned both the structure where the inferno began and the cow erroneously blamed for sparking it, to firefighters, residents and then-Mayor Roswell Mason – all forced into action by the great blaze.
What a beautiful da-- OMG fire! Ahhhhhh! Run! #1871Fire
-Henry Jones

— 2nd Grade Cougars (@2ndCougars) March 17, 2017
---
The 26 second-grade students were divided up between historical and fictional characters and used their class Twitter account (@2ndCougars) to tell their 140-character stories from last Thursday night through Saturday afternoon. Students portraying fictional characters rolled dice to determine their names and professions, and flipped a coin to determine whether they would survive the fire.
Their teacher, Sam Carpenter, got the idea after attending a conference a year and a half ago where another educator had her students live tweet the assassination of President Abraham Lincoln.
"I saw an opportunity to do something risky and fun to sort of reimagine what that could have been like," Carpenter said.
The timeline between the actual events and the student's retelling didn't line up exactly, Carpenter said, because his class didn't finish its lesson on the fire until recently. But he also felt the students were not yet ready to handle a social media account at the start of their school year.
After wrapping up their lesson plan, the second-graders mapped out tweets chronologically, looked up daily weather records and gave new life to Chicagoans who died more than a century before these 6- and 7-year-old students were born.
The scapegoat cow's last moments are recalled in the tweets, with the use of some emojis, as the fire began to consume the barn. So too are firefighters' futile efforts to save Crosby's Opera House (because "lots of people want to go there," the kids said) and the mayor's decision to free inmates from the burning city courthouse.
MOO! MOO! BARN ON FIRE MOO HELP MHE MO-- *dies* #1871Fire
-Mrs. O'Leary's cow

— 2nd Grade Cougars (@2ndCougars) March 17, 2017
---
One of those prisoners, Willie Vance, rescues a child and decides he wants to change his ways. Another, Peter Turner, is overjoyed at his newfound freedom and plans to rob a store. He decides instead to take refuge in the lake, where he drowns.
---
Working with two dozen kids to draft and type up 70-plus tweets was more involved than he expected, but Carpenter plans to continue letting his students retell historical events on Twitter in the future.
On top of teaching about Chicago history, Carpenter also uses Twitter to educate his students on being good "digital citizens" and how to use social media for the right reasons, using the account to tweet out pictures and updates from his students each day.
"It has re-energized me and has really been a refreshing thing, especially as someone who's more introverted, it's been nice to kind of find my voice in social media," said Carpenter, who is in his10th year as a teacher at Coonley.
"Some of my best tweets have been from my shyest kids. So getting them that voice to share their thinking, their learning, their opinions has been a really neat thing to see."
Read the Coonley second-graders' tweets from beginning to end below:
Follow Matt Masterson on Twitter: @ByMattMasterson
---
Related stories: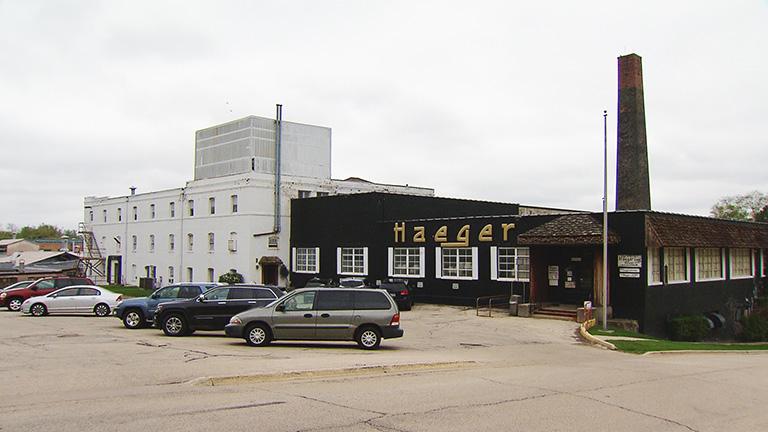 Company that Helped Rebuild After Great Chicago Fire Now Closing Doors
May 17, 2016: Next month, one of the Chicago area's oldest manufacturers will shut its doors after 145 years. Haeger Potteries, a fourth-generation family business, played a key role in helping the city rebuild after the Great Chicago Fire of 1871.
---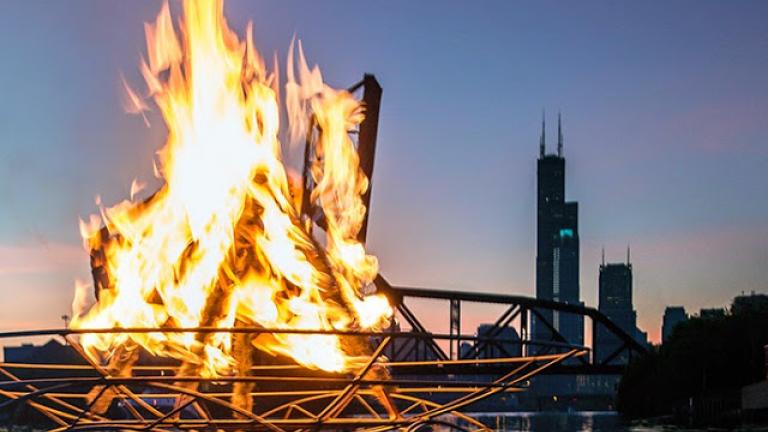 Great Chicago Fire Festival Returns After Disastrous Display Last Year
Sept. 21, 2015: The festival, from Pilsen-based Redmoon Theater, will take place at Northerly Island on Saturday. Find out what other changes are in store this year.
---
The Great Chicago Fire
Oct.5, 2011: It was THE catastrophe that transformed Chicago. As we approach the 140th anniversary of the Great Chicago Fire, Eddie Arruza shows us some of the artifacts that were pulled from the debris.
---