Next month, one of the Chicago area's oldest manufacturers will shut its doors after 145 years. 
Haeger Potteries is a fourth-generation family business and played a key role in helping Chicago rebuild after the Great Chicago Fire. 
Before production shuts down for good, Jay Shefsky takes us inside.
TRANSCRIPT
Jay Shefsky: The Haeger Potteries Factory has been a fixture in East Dundee, Illinois for a very long time. The day we visited, the factory store was closed for restocking because when word got out that Haeger was shutting down, these shelves were cleaned out in a weekend. 
For most of its history, Haeger has made decorative and functional ceramics: lamps, vases and figurines, like their iconic stalking panther.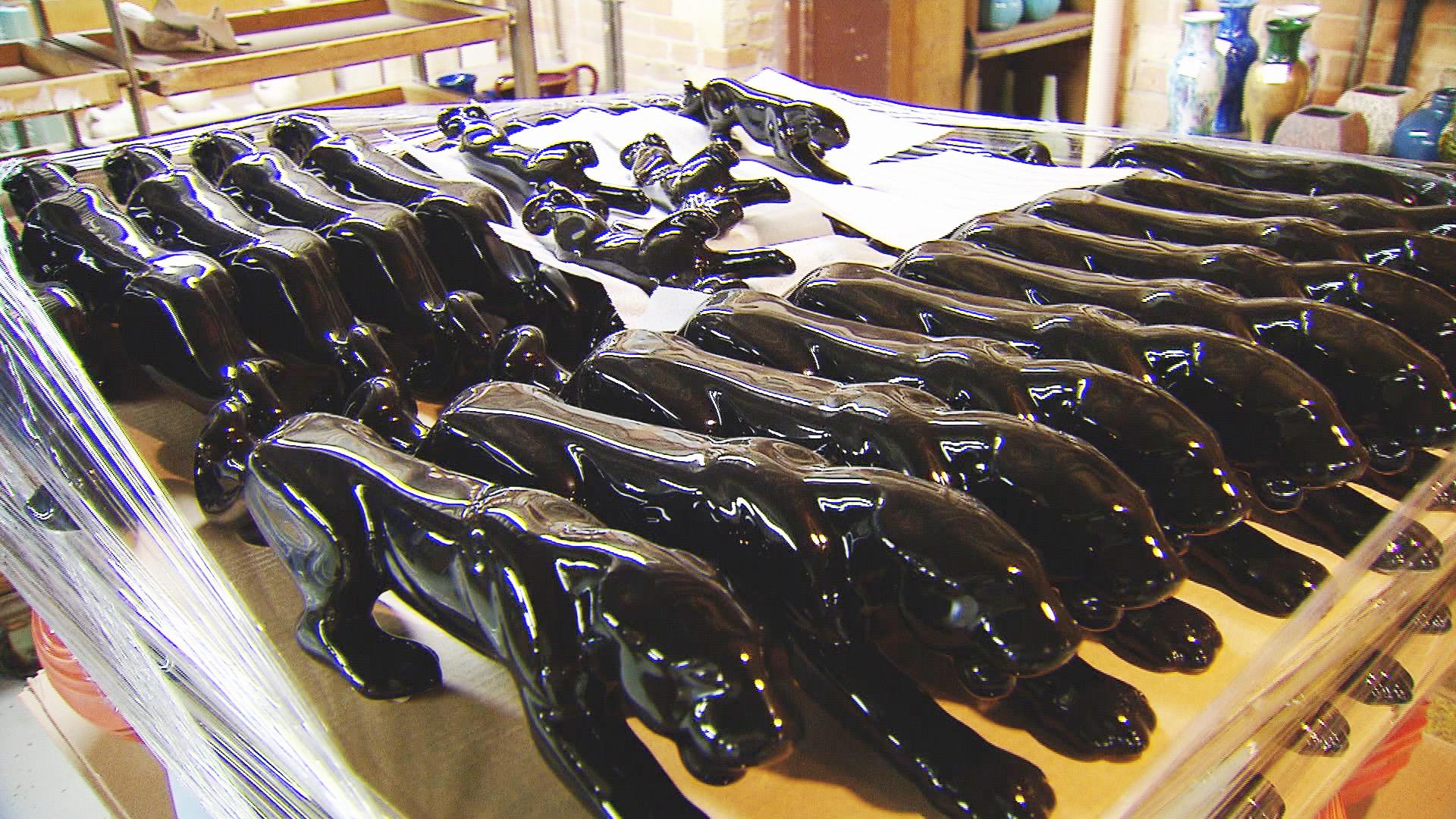 The signature crouching panther from Haeger Potteries
Lexy Haeger Estes is the great-granddaughter of the company's founder. She's been president of Haeger since 1979. Her grandfather and father ran it before her.   
Lexy Haeger Estes: I grew up, eat, sleep, drink, breathe Haeger. We discussed it every night at dinner.
Shefsky: All Haeger products have always been made here and in other Haeger factories in Illinois. Nothing is outsourced. At its height, the company employed nearly 300 and produced more than 200 different items. In the '90s, Lexy introduced a line of ceramic cookware like this pizza stone. 
How long has the factory been at this location?
Haeger Estes: Since 1871.
Shefsky: At this location since 1871?
Haeger Estes: And actually, parts of it date back to the 1850s.
Shefsky: Lexy's great-grandfather bought a brick and tile company on this spot. The year was 1871, which meant David Haeger was in the right business at the right time.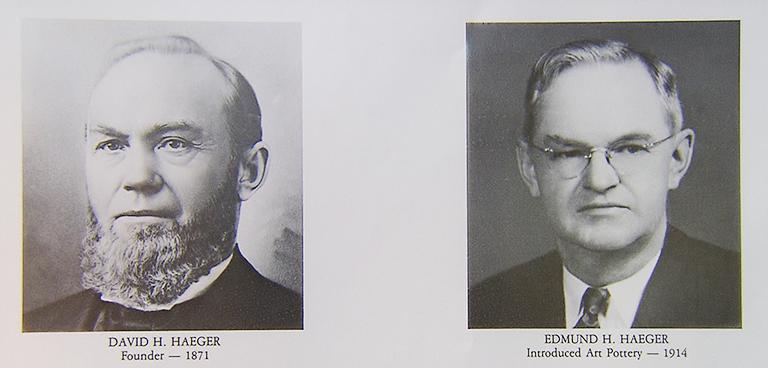 Haeger Estes: The Great Chicago Fire happened that fall. So, fortuitous in the case of my great-grandfather, he helped rebuild Chicago with millions and millions of bricks.
Shefsky: When his son took over in 1900, Haeger Potteries began to move from bricks to ceramics. At the 1933 World's Fair, the company built a working pottery factory. Their mural from the fair still hangs in the showroom.
Haeger Estes: Next we're going to the glazing department. 
Shefsky: These are about to be glazed?
Haeger Estes: Yes, this is called bisque. It's been fired once and it turns this white. It's very porous. And as she sprays the glaze on, the glaze gets sucked right into the pores of the piece. 
Shefsky: So why close Haeger now? The primary reason, she says, is overseas competition. While customers in the factory store remain loyal, the vast majority of Haeger production has always been shipped to retailers, who saw cheaper products coming from overseas.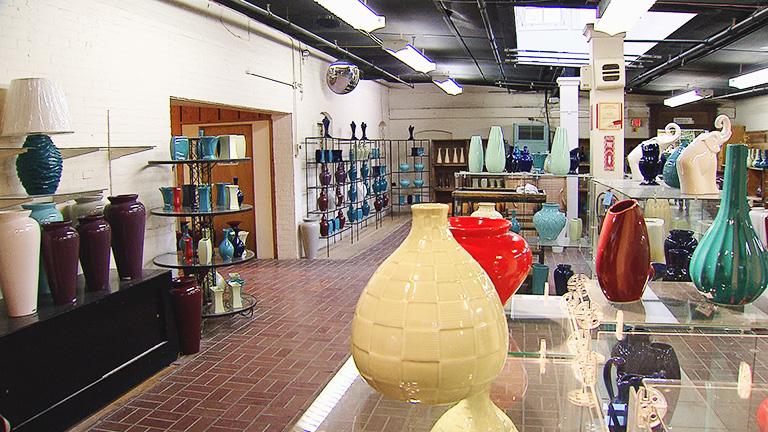 Haeger Estes: We just can't compete. Every time we would try to get a price increase for the product the customer would say, 'No. I can get it cheaper. And I can knock you off and get it cheaper.' And this is what has happened in many instances too. They take our product to overseas and the people there are very happy to copy us and ship it here. 
Shefsky: Was there ever consideration of moving your own production overseas?
Haeger Estes: No. I wanted to employee Americans. We're an American family owned business and that's the way I wanted to keep it, our stockholders wanted to keep it. So we've done, I think, the best that we can for Americans.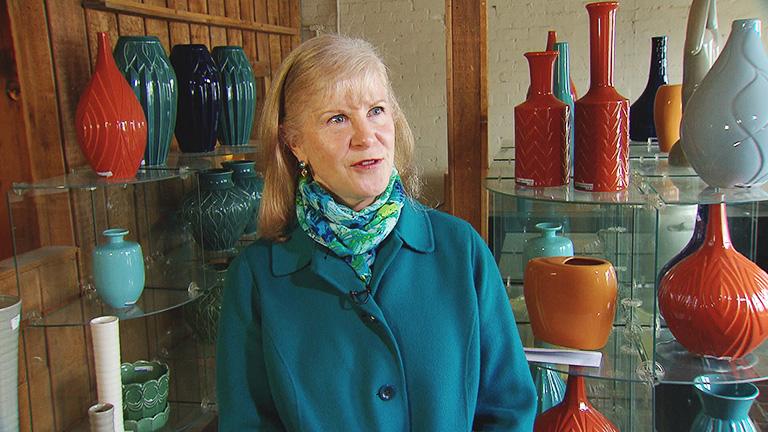 Lexy Haeger Estes
Shefsky: Lexy Haeger Estes runs Haeger Potteries with her husband, chief operating officer Craig Zachrich. And she says the stewardship of this 145-year-old-family business has been the most important thing in her life. 
So where are we going next?
Haeger Estes: We are going to the kiln, which actually starts all the way at the other end of the building. 
Shefsky: The "kill," or "kiln" as many people call it, is 180 feet long. Items are fired in the kiln as they move very slowly on rail cars through the 2,000-degree tunnel, emerging colorful and complete. The kiln holds fond childhood memories. 
Haeger Estes: I used to come here with my dad. He would come in on the weekends because he would like to catch up on mail and different things. And I would always beg him to take me down to the kiln. And you can look through these peep holes and see the ware moving ever so slowly through there, and that's where the magic happens. 
Shefsky: Production will continue at Haeger Potteries until sometime in June to fulfill existing orders. Then a 145-year-old Chicago-area institution will turn off the "magic" forever.  
The salesroom will stay open until July. The Haeger Factory Store is open 10 a.m.- 4 p.m. Monday, Thursday and Friday and 11 a.m.- 4 p.m. Saturday and Sunday. It is located at 7 Maiden Lane on Van Buren Street in East Dundee, Illinois. 
---
Sign up for our morning newsletter to get all of our stories delivered to your mailbox each weekday.
---
Related Stories from "Chicago Tonight"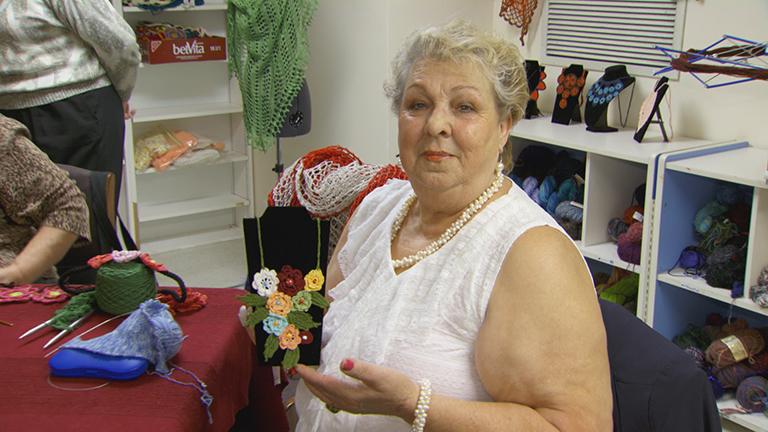 Local Crafting Group Knits Refugees, Immigrants Together
May 5: Immigrant and refugee women find joy, companionship and healing in knitting. Jay Shefsky takes us to their workshop.  
---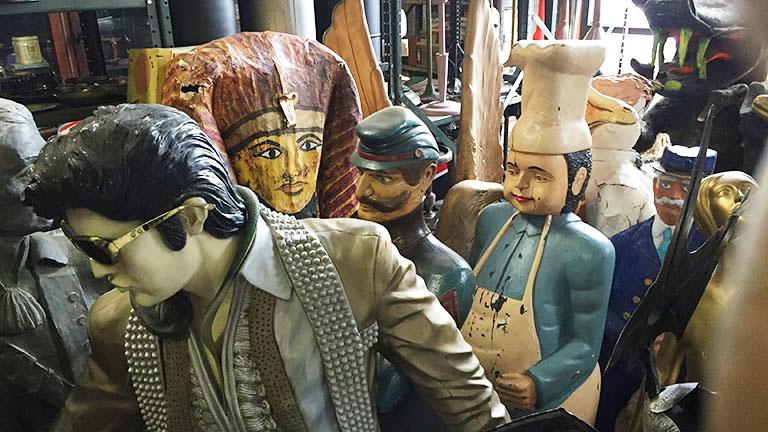 A Look Inside Chicago's Largest Prop House
March 29: A giant Bridgeport warehouse is home to the city's largest collection of vintage props for movies and TV. Jay Shefsky takes us behind the scenes.  
---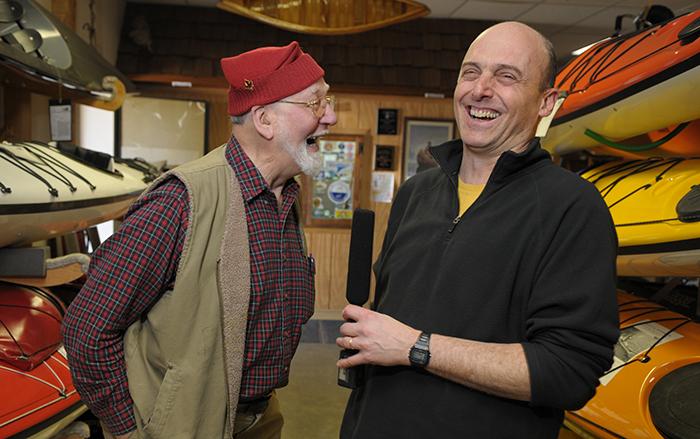 Find more of Jay's stories about Chicago people and places right here.
---