Shedd Aquarium sent Andy Kough to the Bahamas last year to hang onto a snorkel board while getting towed through the ocean. But what sounds like a Caribbean watersports adventure was actually part of an ongoing research project to preserve queen conch, an edible snail that is a staple of the country's cuisine and culture.
Kough, a postdoctoral research associate at Shedd, is leading fieldwork in the Bahamas to study queen conch, which are vital to fishers, restaurateurs and anyone with an appetite in the island nation.
Already endangered in much of the Caribbean and Gulf of Mexico – it is illegal in Florida to harvest queen conch (pronounced kongk) – populations of the species in the Bahamas are now at risk due to overfishing.
"The Bahamas are one of the last strongholds for conch in the Caribbean," Kough said.
In recent years, Kough said researchers have observed dwindling conch populations even in areas that are protected.
"We saw declines across the board, unfortunately, and in some places to the point where it's of great concern," he said.
To understand the status of conch populations in the region, Kough works with staff from several conservation groups to survey the ocean for conch and examine the thickness of their shells, the best indicator of a conch's age.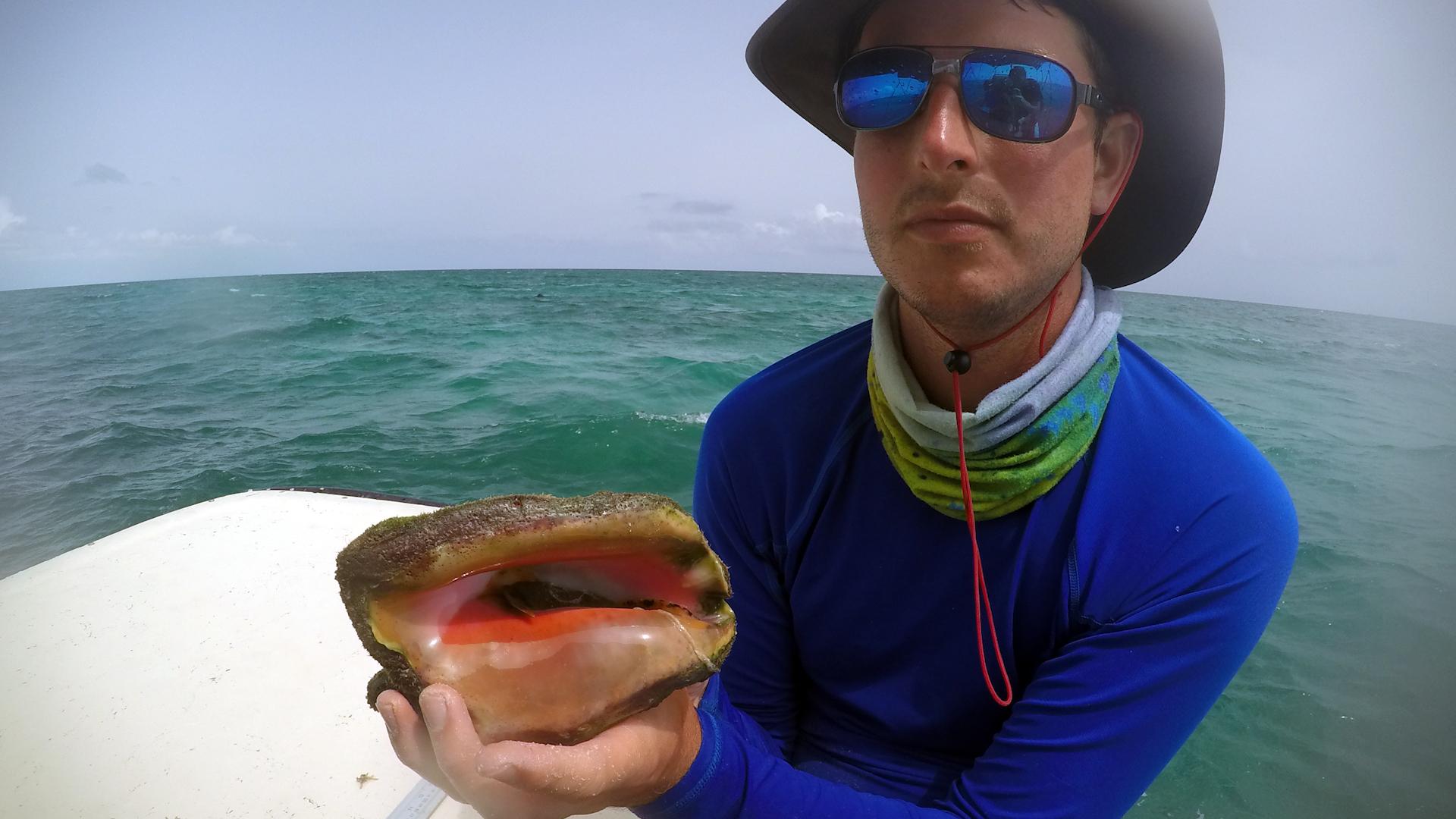 Shedd Aquarium researcher Andy Kough holds a conch shell near the Bahamas. (©Shedd Aquarium / Sam Cejtin)
Research shows that conchs are not sexually mature – and therefore unable to reproduce – until they have a lip thickness of 15 millimeters, but regulations allow fishermen to harvest conchs before that point, said Candice Brittain of the Cape Eleuthera Institute.
"We're documenting an increase in the harvest of juveniles," or sexually immature conch, Brittain said. "If we're taking away all the adults and we only have juvenile conchs left, we're going to see even more decline."
On the research trips, which will continue this year, Kough and company use Shedd's 80-foot research vessel, named Coral Reef II, to access remote waters surrounding the Bahamas. They then hop into a smaller boat and zip through the ocean in routes coordinated ahead of time using GPS.
Working in teams of four, one person trails the boat in the water while hanging onto a towboard that resembles a shark tale or an upside-down home plate. Underneath the board is a camera that snaps images of the seafloor – and all the conchs below.
"We basically get dragged behind a boat in a systematic fashion to look for conchs," Kough said. "You don't have to really do anything. It's extremely easy and relaxing, just floating through the ocean."
The person in the water simply tilts his or her wrist down to dip underneath the surface for a closer view of the conchs and then comes back up for air.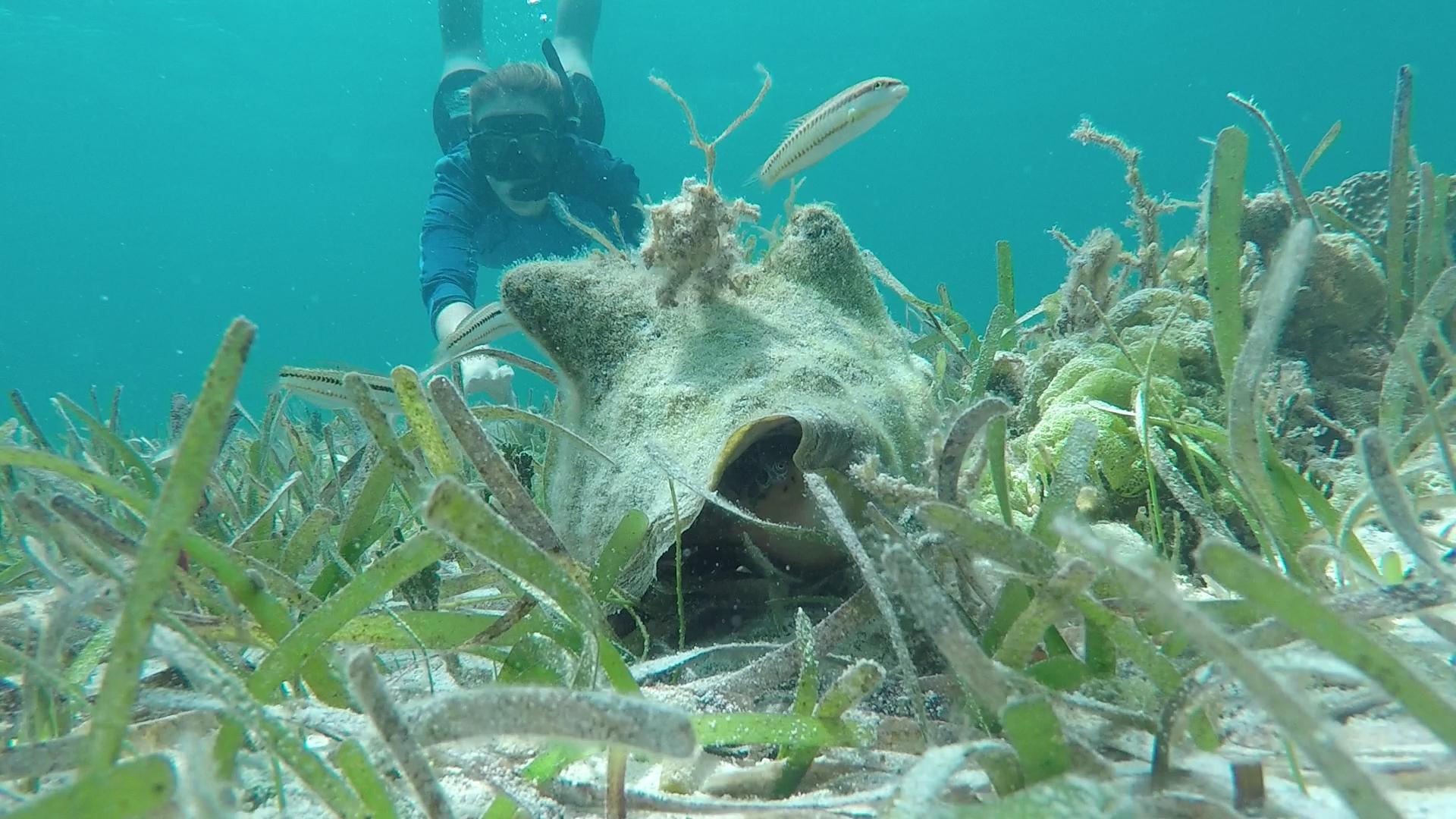 (©Shedd Aquarium / Sam Cejtin)
Every now and then, the team spots a shark, Kough said.
"But we've never had any express interest in a close and personal meeting," he said, adding that the team member in the water wears fins in case any marine life tries to nibble.
Using this research method, Kough's team in 2016 was able to survey 300,000 meters of seafloor and count more than 14,000 conchs over two-plus months.
During one five-week stretch of the project, researchers took nearly 406,000 images of the seafloor. Afterward, they use image processing software to map conch populations.
Because they can't survey every part of the ocean, researchers use their data to develop statistical models to predict conch populations elsewhere and project how they will evolve.
When they're not gliding through the water, researchers handle individual conch shells to measure the thickness of their shells. At this point, they make eye contact with the conch, which have eyes dangling from their tentacles.
"You hold up a shell and there's a pair of eyes looking at you," Kough said. "They're just like a big snail."
Conchs are a mainstay of Bahamian cuisine and are even a part of social gatherings. Several of the country's islands host conch festivals centered on a variety of dishes made from conch, such as cracked or steam conch, conch and rice, conch soup and fried conch fritters.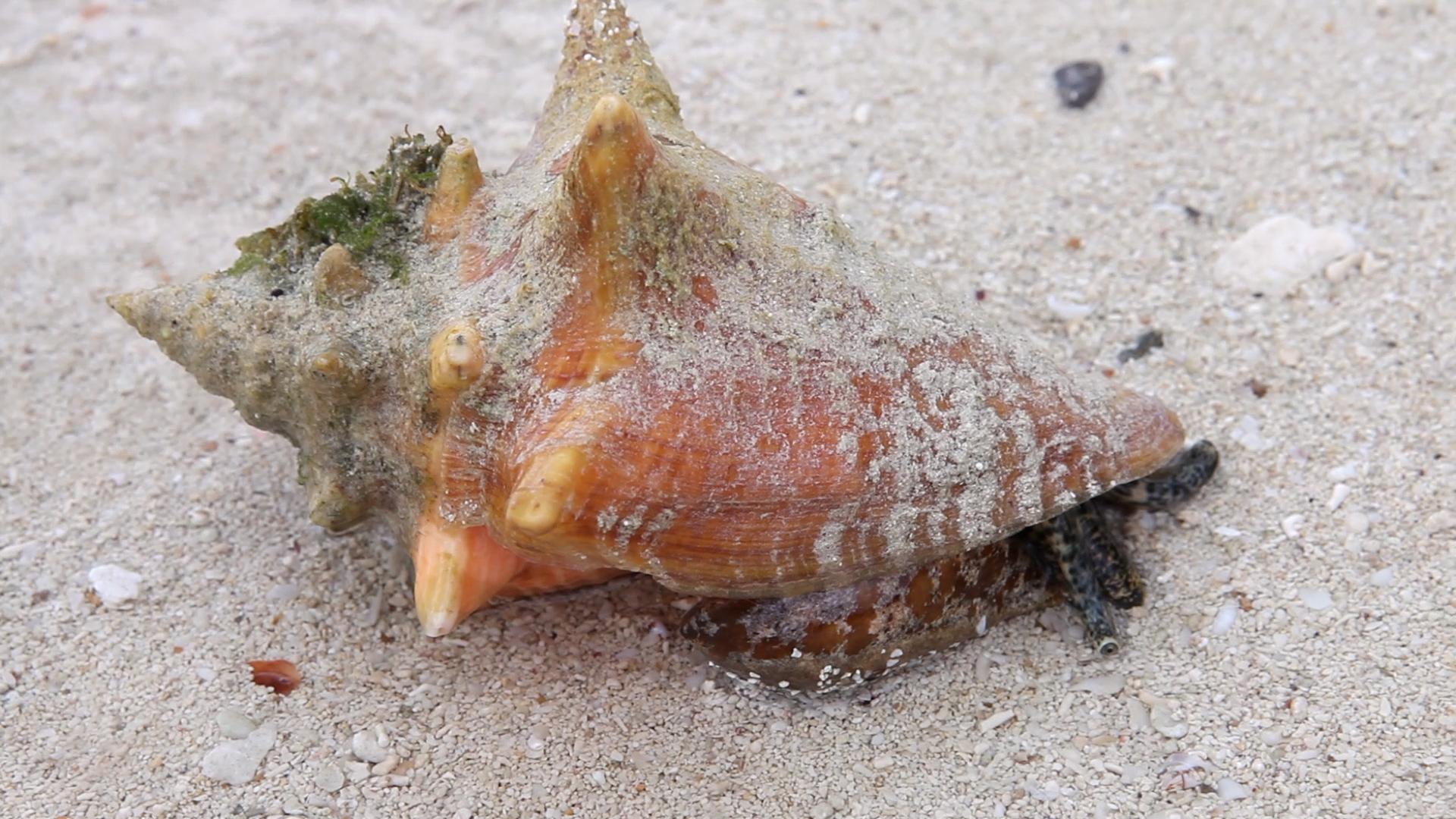 (©Shedd Aquarium / Sam Cejtin)
The country's Department of Marine Resources funds a campaign to raise awareness about queen conch, called Conchservation, that could lead to changes to the law aimed at conserving the species. 
"It's a flavorful, delicious meat that's really tied into the culture," said Kough, who said that out of principle, he ate conch only when offered by fishermen or others he encountered during research. "They want to make sure that future generations have it as well. The nation is not extremely wealthy, so a lot of your nutrients are going to come from the sea."
Researchers work closely with fishermen, who also want to preserve the health of the species.
"We're not trying to stop [fishermen] from fishing conch," Brittain said. "We want to make the conch fishery sustainable for the future and work together."
Kough will return to the island later this year for another round of conch research.
---
Related stories: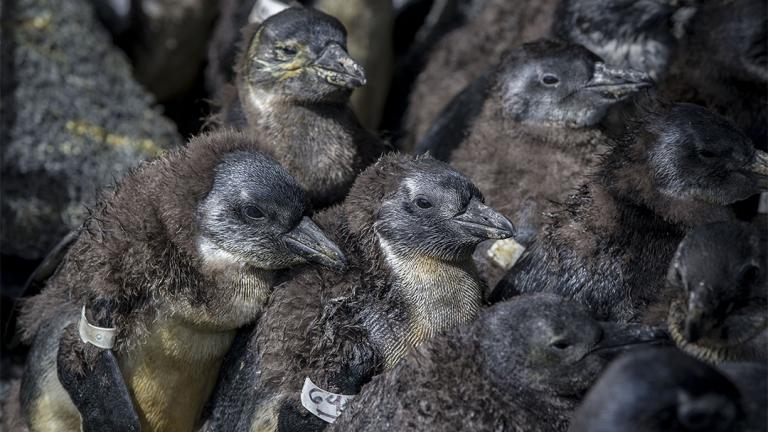 Shedd Staff Help Rescue Endangered Penguin Chicks in South Africa
Feb. 20: For the fifth year, members of Shedd Aquarium's Animal Response Team participated in a rescue mission of endangered penguin chicks in South Africa. Learn about their work.
---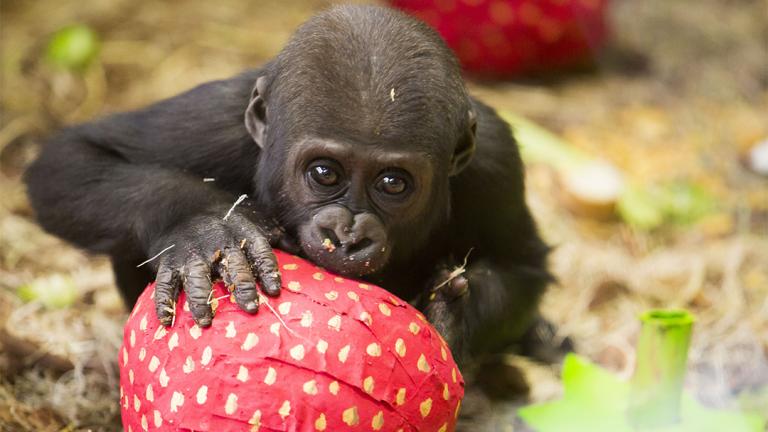 Buy Toys for Animals from Lincoln Park Zoo's Enrichment 'Wish List'
Feb. 2: Siku the polar bear wants a floating stone. Bella the baby guerilla wants carrots. The holiday season has passed, but Chicago zoo animals are still hoping for gifts.
---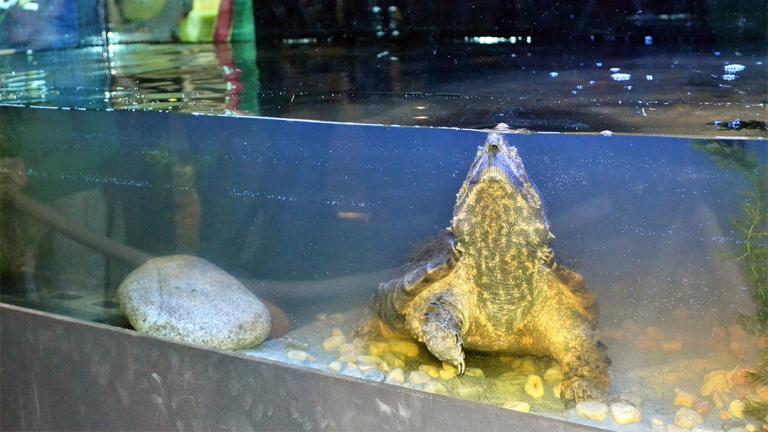 Meet Patsy McNasty, Notebaert Nature Museum's Alligator Snapping Turtle
Jan. 20: Alligator snapping turtle Patsy McNasty moved into a new 300-gallon tank this week at Chicago's Peggy Notebaert Nature Museum, where visitors attended a "housewarming" event for the 14-pound turtle.
---