Lake Michigan and other Great Lakes could see a substantial amount of federal funding dry up.
President Donald Trump has proposed a budget that would reduce funding for the Great Lakes Restoration Initiative by 97 percent. It has environmental groups and politicians on both sides of the aisle worried about the impact to the area's waterways.
Environmental groups and local public officials are condemning these proposed cuts and calling on Congress to not approve them. They would result in a drop in funding for the Great Lakes Restoration Initiative from $300 million to $10 million. That means funding for projects like keeping Asian carp and other invasive species out of Lake Michigan, restoration of wetlands and the Indiana Dunes, and cleanup projects along the waterways in the region that feed into Lake Michigan.
"These cuts would decimate everything we're doing to try and protect Lake Michigan and the rest of the great lakes from pollution, from climate change, from invasive species," said Jack Darin, head of the Illinois Sierra Club. "When you cut the Great Lakes, you cut jobs, our health, and the future of a tremendous asset for our whole region. And, this has always been a bipartisan priority."
Mayor Rahm Emanuel on Monday predicted the proposal would face stiff resistance in Congress from public officials on both sides of the aisle that represent Great Lakes states. He says the impact of the cuts on Chicago's quality of life will be irreparable.
"Lake Michigan is our Yellowstone," Emanuel said. "That is our Grand Canyon. We have to treat it with that same type of respect and investment in the future. It's not just something that's beautiful to look at, but it's the lifeblood of our city. So I think it would be devastating on that level."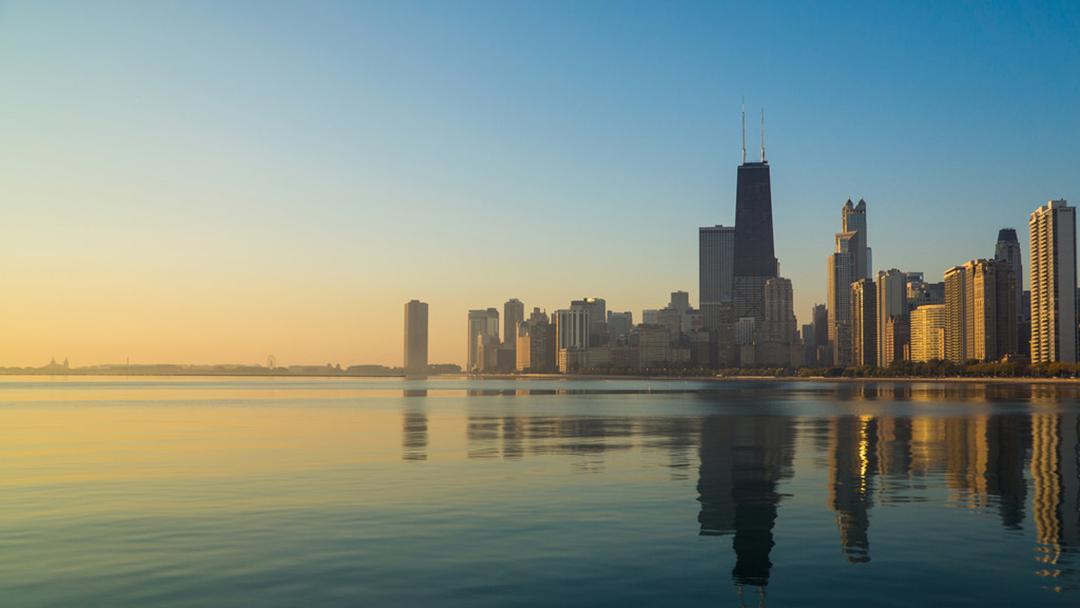 (Frank McNamara / Flickr)
The mayor was hosting mayors from other world cities, including Paris, Montreal and Milan for a conference on restoring urban waterways. Each of the mayors spoke about the importance of rivers and lakes to the economic vitality of a city, and said that mayors would have to take the lead on environmental issues and climate change, noting that a lot of them did not like the directions their national governments were headed on these issues.
Traditionally, public officials on both sides of the aisle from Great Lakes states have supported federal funding for restoration initiatives.
Chicago-area U.S. Rep. Peter Roskam, 6th District, addressed the issue at a tele-town hall he held last Tuesday.
"A draconian cut in these programs is not well served," Roskam said in response to a caller. "The notion of defending our water supply is inextricably linked to the health of our region, and we've got this incredible blessing, the Great Lakes. You have other parts of the country that are desperate for this type of water."
We did not hear back from Republican Reps. Randy Hultgren or Adam Kinzinger.
Follow Paris Schutz on Twitter: @paschutz
---
Related stories: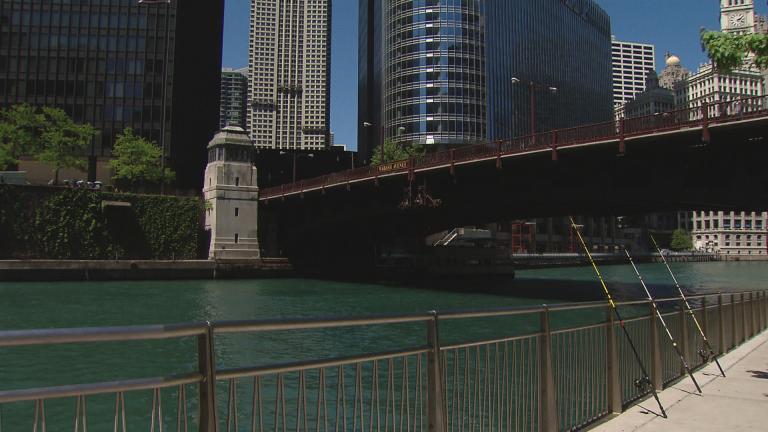 Chicago River Cleanup Efforts Bolstered by Phosphorus Agreement
Feb. 23: The Chicago River is a lot cleaner than it used to be. And after years of litigation, the Metropolitan Water Reclamation District and environmental groups have agreed to a settlement and will work together to make the river even cleaner.
---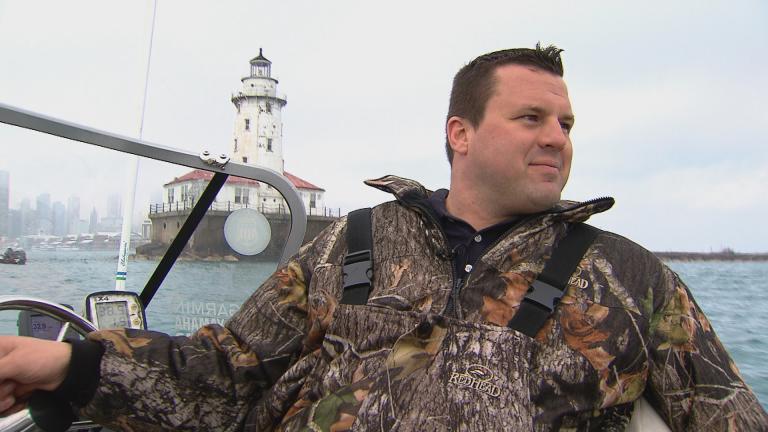 Lakefront Fishing a Break from 'Hustle and Bustle' of City
Feb. 22: In the depths of a Chicago winter – and especially when there's a winter heat wave – sometimes you just have to get outside. But what if you're not one for skiing or skating? We decided to go fish.
---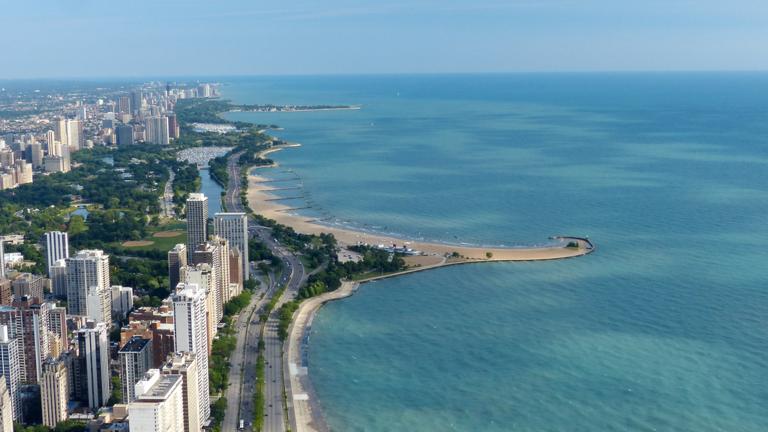 Ask Geoffrey: Where Does Chicago's Water Go?
Nov. 30: Geoffrey Baer dives into the history of Chicago's water and answers viewer questions about ghostly paper images haunting a South Side neighborhood and memories of a space-themed park.
---