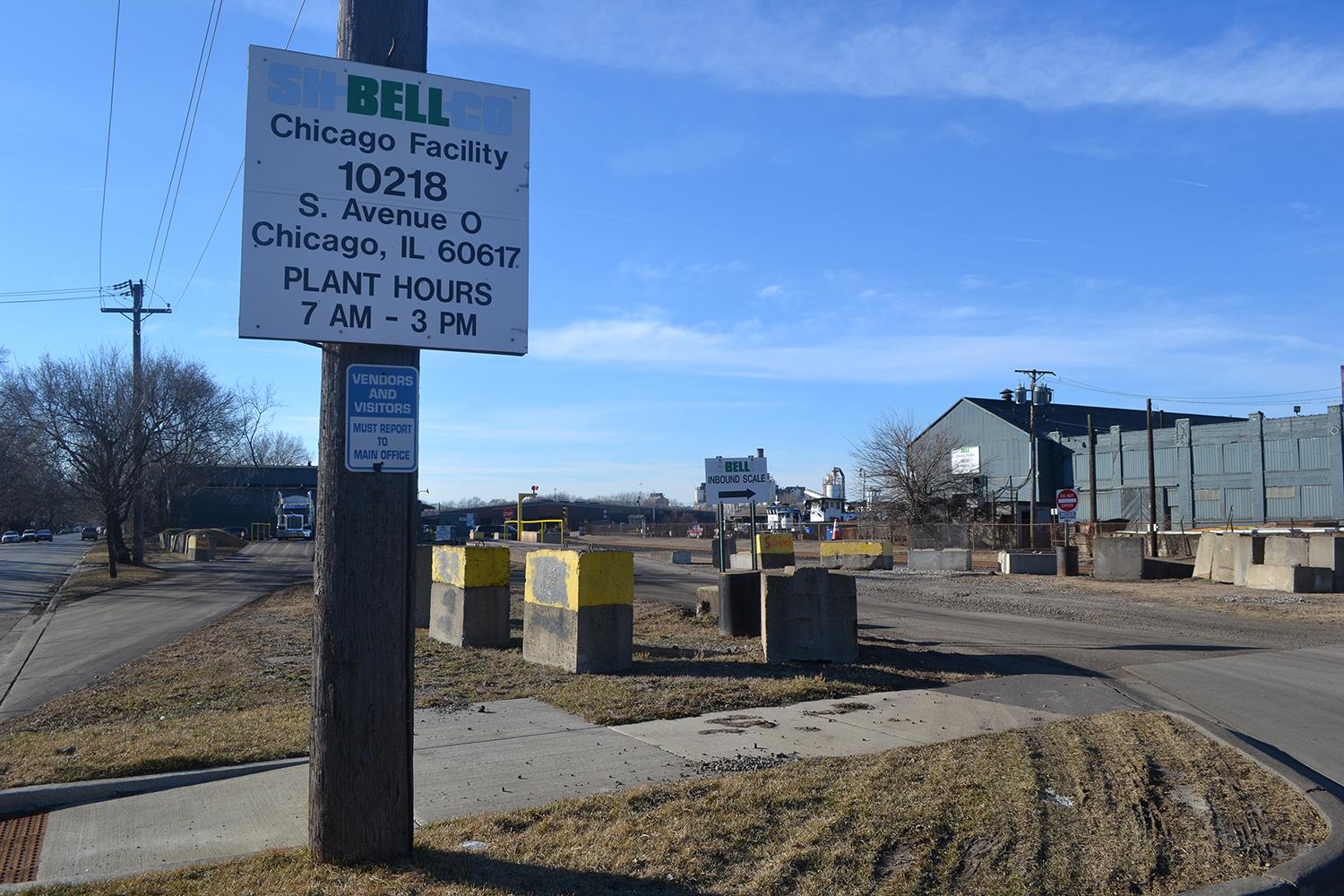 S.H. Bell's bulk storage facility along the Calumet River on Chicago's Far Southeast Side. (Alex Ruppenthal / Chicago Tonight)
Air monitors have been installed at an industrial site bordering a densely populated neighborhood on Chicago's Far Southeast Side where regulators need more data to evaluate potential health risks from exposure to airborne manganese dust.
S.H. Bell Company said Wednesday it had met the Environmental Protection Agency's March 1 deadline for installing five air monitors at its South Avenue O Terminal in Chicago, along the Calumet River just south of the Chicago Skyway bridge.
An assistant to S.H. Bell's president told Chicago Tonight that as of Tuesday, all five monitors were "installed, calibrated and operational."
Tenth Ward Alderwoman Susan Sadlowski Garza confirmed that the monitors had been installed after visiting S.H. Bell on Wednesday. Officials from the Chicago Department of Public Health and Illinois EPA were also on-site, she said.
S.H. Bell was named last month in a series of Chicago Tonight reports examining manganese emissions that could be harmful to residents in the East Side and South Deering neighborhoods. Manganese is a metal used in steelmaking that can affect brain and motor function at high concentrations.
---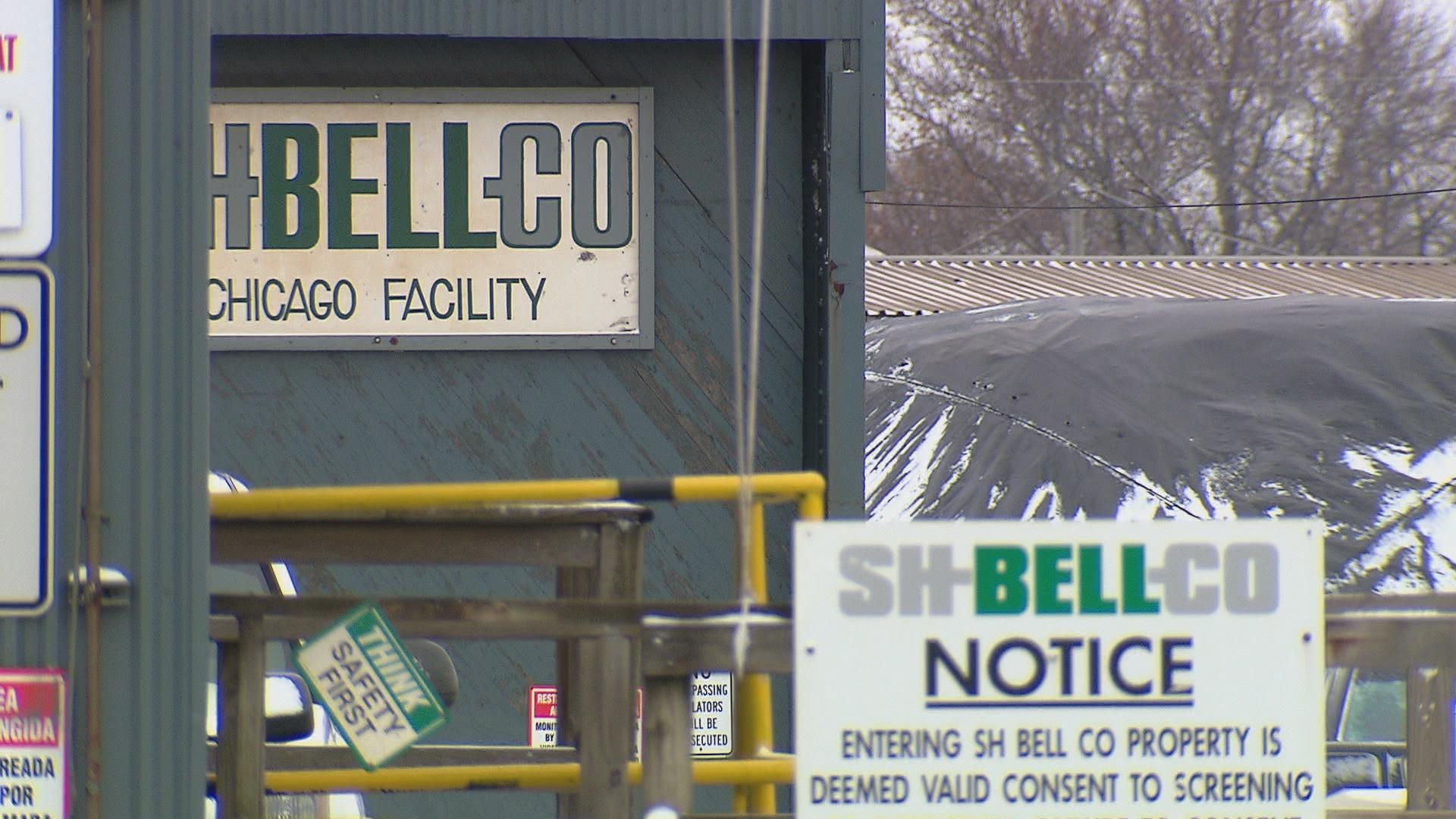 More: Read our full series on manganese on Chicago's Southeast Side
---
Until Wednesday, the company had for nearly three years avoided installing air monitors, which were required after the EPA cited the company for violations under the Clean Air Act in mid-2014.
In a settlement reached with S.H. Bell in December, the EPA required the company to take steps to reduce dust emissions and to install air monitors. S.H. Bell also agreed to pay a $100,000 civil penalty but did not admit to any wrongdoing. 
"I think it's really unfortunate that it took them so long to install the monitors," said Meleah Geertsma, a Chicago-based attorney with the Natural Resources Defense Council who addressed the concerns in a Jan. 11 letter to CDPH. "It just makes us really question their motives and what they might be hiding."
Air monitors set up by the EPA in 2014 to measure emissions of petcoke dust from several facilities near S.H. Bell happened to also detect manganese, according to a health study commissioned by the EPA and published in August.
The study found concentrations of manganese near S.H. Bell that exceeded federal minimal risk levels. In January, the EPA's Region 5 office in Chicago told Chicago Tonight it did not have adequate data to gauge the quantity of manganese emitted from the facility.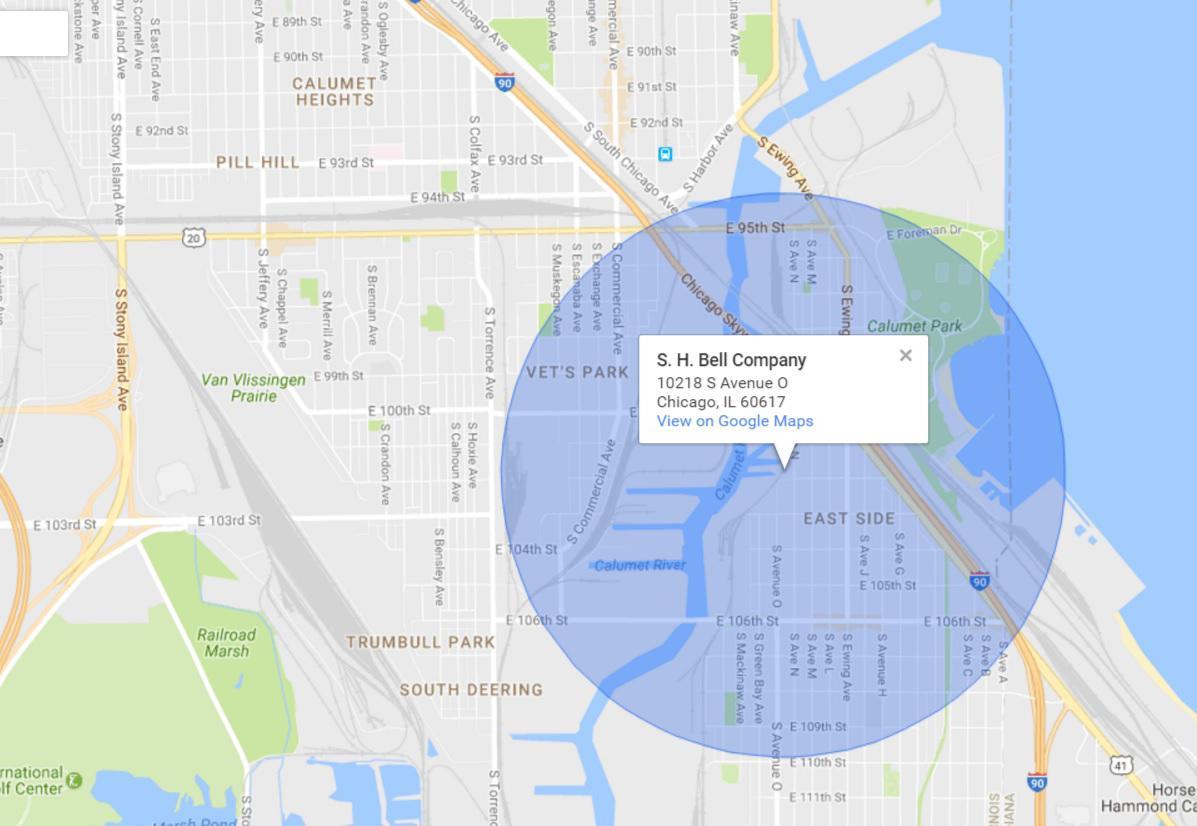 About 20,000 residents live within one mile of S.H. Bell's Chicago facility, according to the EPA.
The agency also said that after monitors were installed and more data collected, it would commission a new health study to evaluate manganese exposures for residents living near the facility.
S.H. Bell said it is not the sole emitter of manganese dust in the area. The company also said manganese emissions from its Chicago facility are low enough that the site is considered a "minor" source of manganese emissions under U.S. EPA and Illinois EPA air permitting programs.
"Based on air monitor data to date, there is no public health risk attributable to manganese in Chicago," the company told Chicago Tonight in a previous statement.
Based on data collected thus far and S.H. Bell's track record at another facility in Ohio, Geertsma and other environmental health advocates said they think there is a risk for residents near the company's Chicago site.
In a report published in 2010, the EPA said manganese concentrations detected by monitors near S.H. Bell's facility in East Liverpool, Ohio, had "consistently exceeded" health-based guidelines set by the agency.
EPA records show that since 2000, the annual average manganese concentrations recorded at the monitor closest to S.H. Bell's Ohio facility are the highest in the country.
"East Liverpool residents have been identified with health ailments consistent with chronic manganese exposure," the EPA stated in a complaint filed in January against S.H. Bell. "The exposures in this community represent a public health hazard and should be mitigated as soon as possible to reduce harmful exposures."
Garza said the newly installed monitors at S.H. Bell in Chicago would record air particulate data every three days. The alderwoman said it would take about a month before the monitors collected enough data for an initial analysis.
Follow Alex Ruppenthal on Twitter: @arupp
---
Related stories:
Despite 'Activist Fatigue,' Chicago Community Addresses Manganese
Feb. 23: A group of Southeast Side residents and activists met earlier this month to formulate a plan for confronting the latest threat of pollution in one of Chicago's most industrialized areas.
---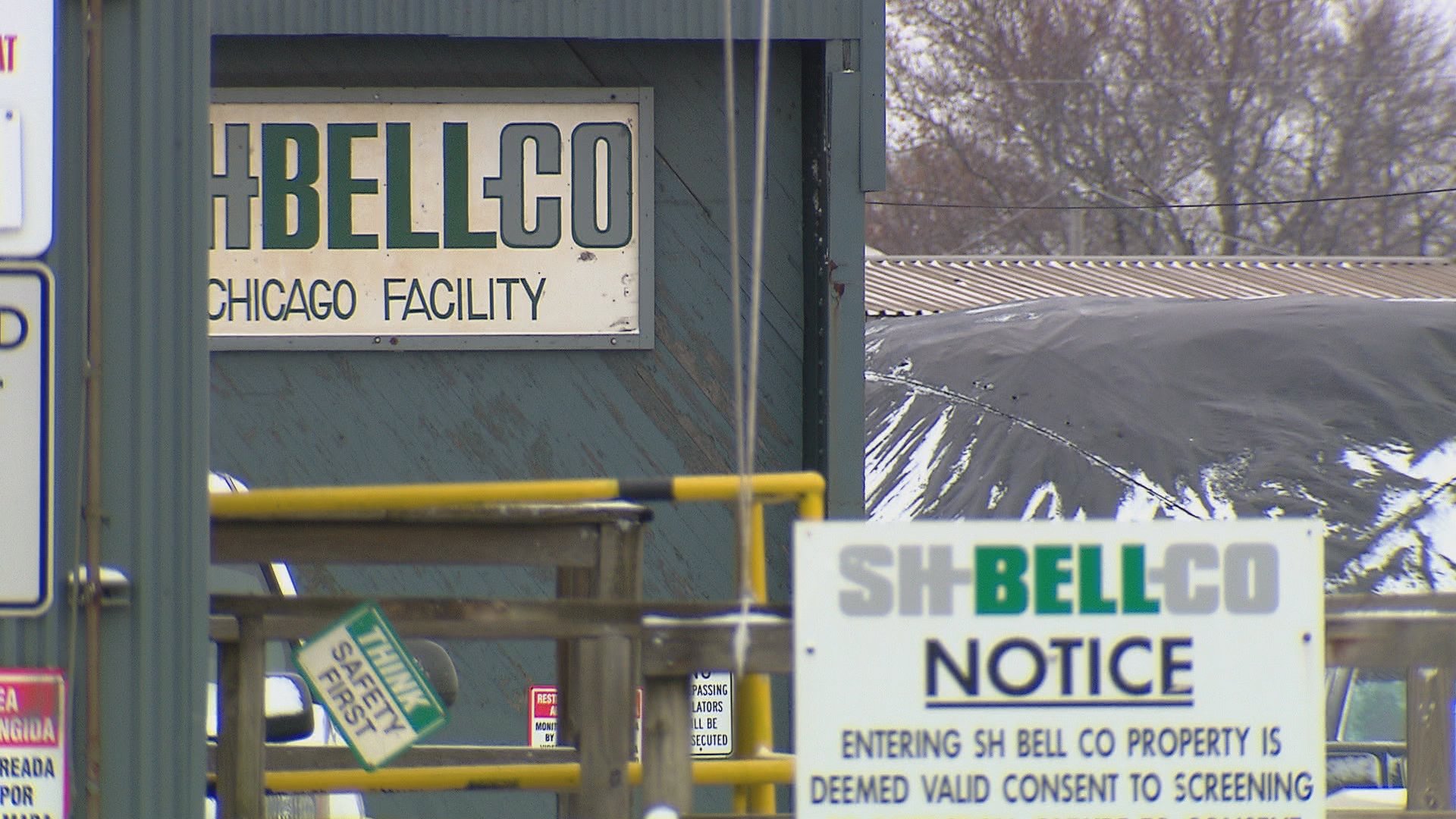 'Public Health Hazard' in Ohio Has Chicago Community Concerned
Feb. 16: The carefully documented history of manganese emissions in a small Ohio city serves as a warning for those concerned about newly discovered manganese concentrations on Chicago's Far Southeast Side.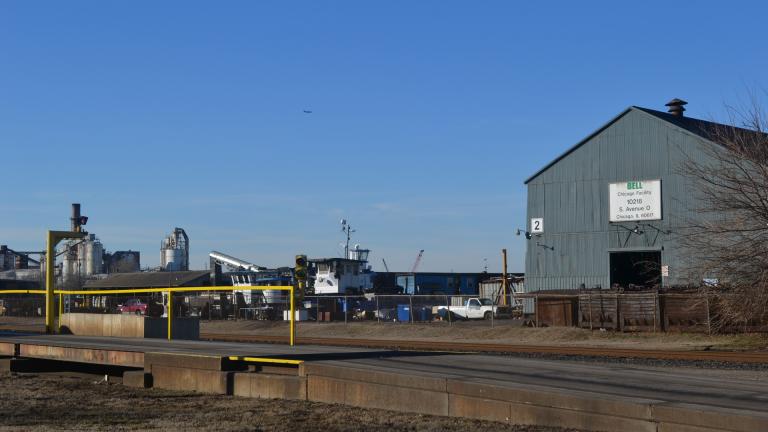 S.H. Bell: We're Not Sole Manganese Source on Chicago's Southeast Side
Feb. 9: S.H. Bell Co., a company linked to potential manganese pollution on Chicago's Far Southeast Side, said Thursday it is not the sole emitter of manganese dust in the area.