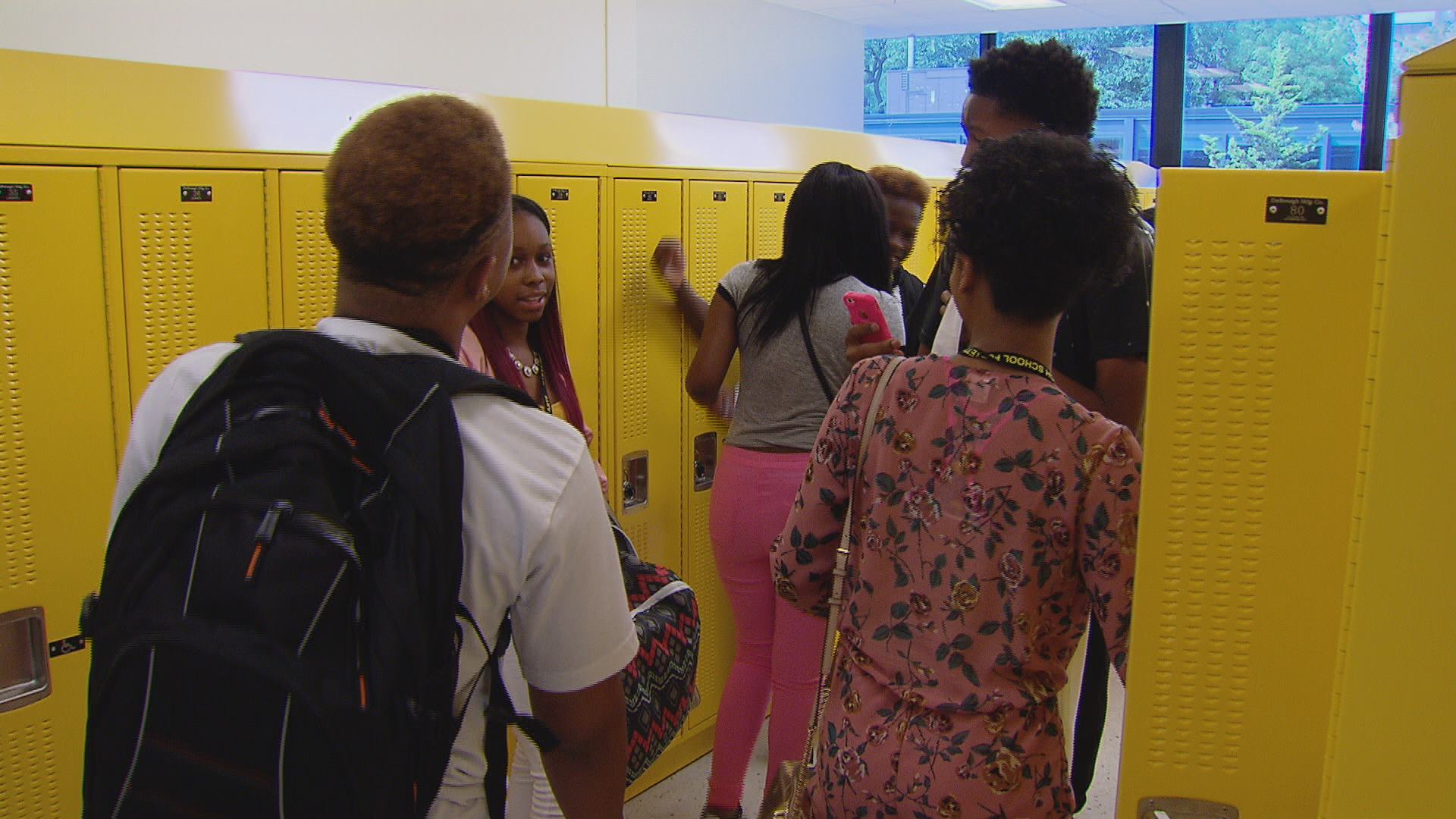 The Chicago Urban League released new research this week showing minority students in the state are as likely to attend a racially segregated school today as they would have been 60 years ago. (Chicago Tonight)
Fresh off a settlement in its nearly decadelong legal suit against the Illinois State Board of Education, the Chicago Urban League released new research this week showing minority students in the state are still as likely to attend a racially segregated school today as they would have been 60 years ago.
"Over half of all of our students currently attend predominately poor, predominately African-American schools in the South and West Sides of the city," Urban League president and CEO Shari Runner said Tuesday during a Black History Month celebration at the Thompson Center. "Sixty-three years after Brown v. Board of Education, we are still dreaming about a day when the achievement gap is nonexistent, where every school thrives and every student succeeds."
That achievement gap currently sits at 26 points between black and white students in Illinois. It's even greater (37 points) in Chicago Public Schools. 
Urban League researchers looked at both local data and national sources on school finance and education statistics. They found nearly two-thirds of African-American students attend highly segregated schools and those same students have an "exposure rate" to white students of just 18 percent. That means 18 out of 100 students a black student interacts with will be white.
"For Chicago to have a favorable future, both socioeconomically, it's absolutely urgent that its leaders and citizens understand both the values of equity and the harm racism has had on educational equality," Runner said. "There is no question, whether conscious or unconscious, whether racism plays a large role in our society."
Though the Illinois constitution demands the state act as the primary education funder, property taxes and other local funding sources make up the largest slice of that pie. But impoverished Chicago neighborhoods have fewer property dollars to spend than wealthy suburbs and downstate school districts.
Students meeting or exceeding PARCC expectations ranked by income status in 2016 (Chicago Urban League)
Low-income students also perform more poorly than their higher-income peers on standardized tests like the PARCC exam. But what the Urban League found is that low-income students perform more poorly even when they're in high-income school districts.
Within CPS, for instance, 20 percent of low-income students met or exceeded PARCC expectations in 2016 compared with 50 percent of non-low-income students. But in higher-income districts like Glencoe and North Shore, low-income students still performed significantly below their non-low-income peers.
To address this disparity, the Urban League recommends, among other things, resolving Illinois' budget impasse and addressing the disparity in pension payments between CPS and other school districts. The group also wants the state to implement an evidence-based education funding model and the settlement requirements stemming from its lawsuit against ISBE.
In the settlement finalized last week, the state board agreed to revise the way it deals with proration in general state aid cuts to school districts.
ISBE says it won't use proration unless it has "sufficient appropriation" – meaning 95 percent or more of submitted general state aid claims are funded. If that number falls below 95 percent – defined as "insufficient appropriation" – the board will either cap per pupil cuts or use another methodology to distribute GSA "based on the needs of each school district and its students."
Days before that settlement was reached, Chicago Public Schools and five district parents filed a separate suit against the state, claiming Illinois' "discriminatory" education funding formula violates local students' civil rights.
ISBE Superintendent Tony Smith, who is named as a defendant in that suit, makes no bones about his thoughts on that formula, calling it one of the "worst in the country."
"Clearly we need to raise the amount every single student is getting in Illinois and the distribution needs to be more equitable," he told Chicago Tonight during a sit-down interview on Tuesday night's show.
"We have a population of very high-need students in Chicago and they are not getting enough currently and we need to fix the system of funding that makes it more possible to get more dollars to those kids. In places of concentrated poverty we need more support and that's something that hasn't been well-considered in the funding system we have now."
Smith blames CPS' financial issues on years of underfunding, but he admits that as long as Illinois relies heavily on local property taxes for funding education, there will be "deep inequity" built into the state's system.
Despite ongoing efforts to revise that formula, Smith is not optimistic any change proposed thus far would erase that reliance.
"Other states have done that," he said. "I don't think that's going to happen in this iteration."
Maya Miller contributed to this report.
Follow Matt Masterson on Twitter: @byMattMasterson
---
Related stories: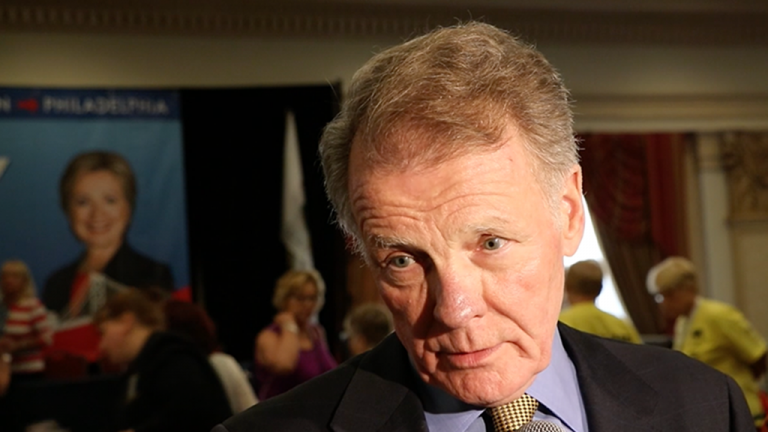 Madigan Planning New Education Funding Task Force
Feb. 23: The longtime speaker announced Thursday he has appointed a dozen House Democrats to address unanswered questions in the Illinois School Funding Reform Commission's final report and draw up equitable school funding reform legislation.
---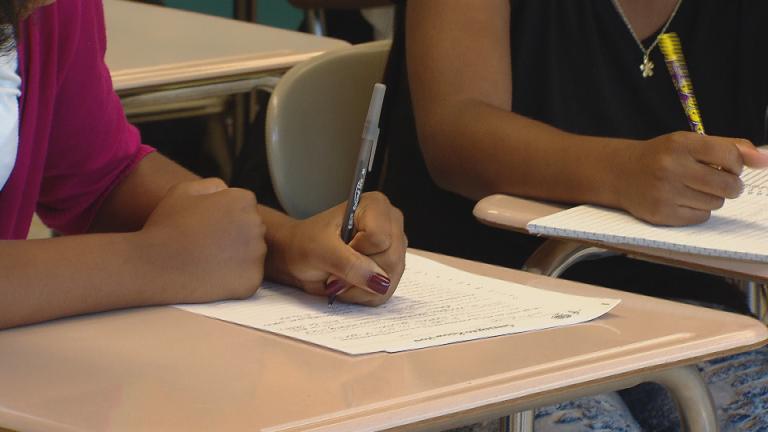 Chicago Urban League, ISBE Reach Tentative Settlement in Yearslong Suit
Feb. 17: Days after CPS filed a lawsuit against the state claiming discriminatory school funding, the Illinois State Board of Education announced it has reached a tentative settlement in a similar case after a yearslong legal battle with the Chicago Urban League.
---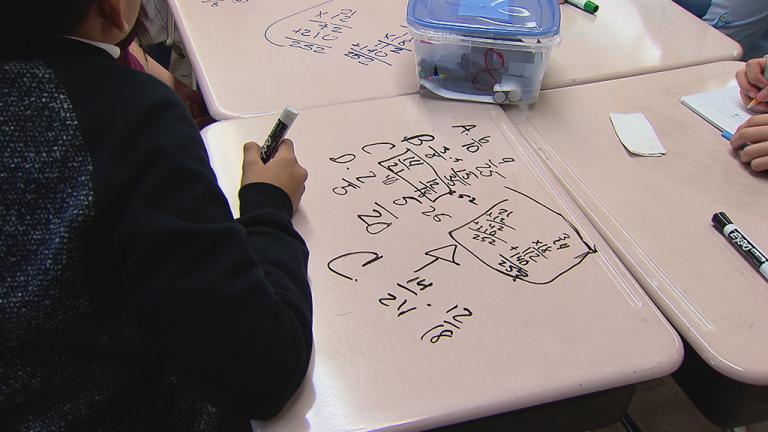 School Funding Commission Debating Evidence-Based Model as Deadline Looms
Jan. 24: A team of Illinois legislators has spent the past six months looking for some way to fix the state's broken education funding model. But with only a week left before its final report is due, concerns have surfaced about how soon any changes will be made.
---