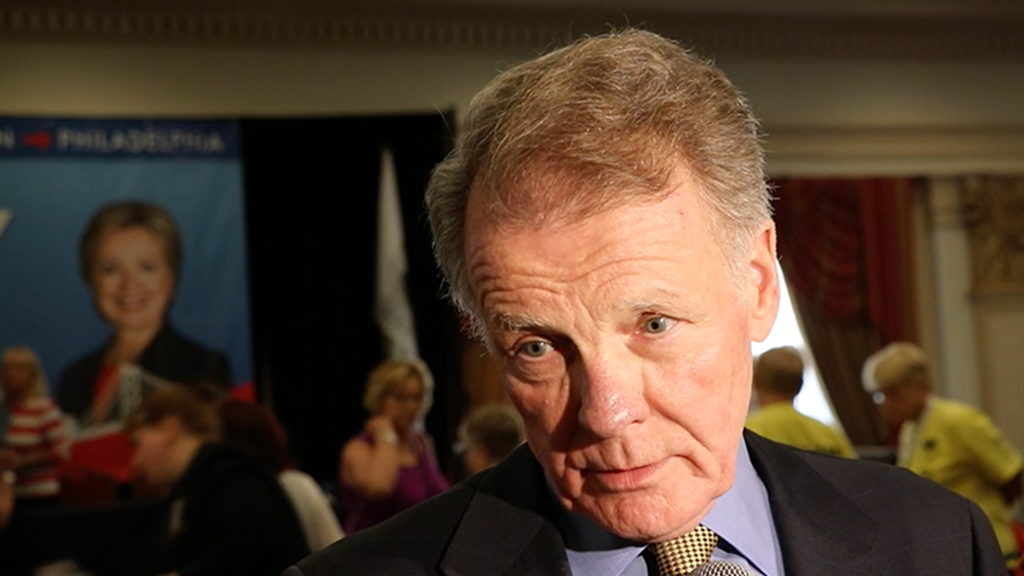 House Speaker Michael Madigan is forming a new task force aimed at fixing Illinois' broken education funding formula. (Chicago Tonight)
Weeks after state legislators drafted a list of recommendations to fix Illinois' broken education funding system, House Speaker Michael Madigan announced he's forming a new task force to continue that work and draft a new formula.
The longtime speaker announced Thursday he has appointed a dozen House Democrats to address unanswered questions in the Illinois School Funding Reform Commission's final report and draw up equitable school funding reform legislation.
"The question of how Illinois funds our public schools is one that affects every community in our state," Madigan said in a statement Thursday. "As such, the entire process for making formula changes – from crafting an overall outline for reform, to working through the specific details – needs to be carefully considered by legislators from across the state. This task force will continue House Democrats' commitment to vetting these decisions and making sure all voices are heard."
The speaker appointed House Majority Leader Barbara Flynn Currie to the new task force, along with Democratic state Reps. Linda Chapa LaVia, Fred Crespo, Will Davis, Marcus Evans, Laura Fine, Jay Hoffman, Rita Mayfield, Emily McAsey, Michelle Mussman, Elgie Sims and Justin Slaughter.
Madigan says House Republicans will also be included.
The previous 25-member School Funding Reform Commission did not draft any legislation of its own, but in its final report released Feb. 1, it proposed an adequacy target for each school district based on the needs of each district's student population.
Reaching that target could cost the state an additional $3 to $6 billion per year.
Despite their inclusion on that commission, House Democrats almost immediately expressed concerns over multiple items in the report, saying it didn't properly recognize that the state's existing funding model is broken.
Democrats also complained of an overreliance on property taxes in the current formula and pension inequity resulting from Chicago taxpayers paying into downstate teacher pension systems while receiving limited state support for Chicago teachers' pensions.
"Everybody agrees that without additional resources, we're kind of stuck where we are today," Currie told media earlier this month. "We spend $11 billion, as a state – separate from local property taxes – on public education: $7 billion goes into the classroom, $4 billion goes into the teacher retirement system, teacher pensions."
Currie, Davis and three other Democrats appointed to the new task force were also included on the funding reform commission.
A week after that commission issued its report, Davis introduced a bill that would revise the state's funding model under an evidence-based formula. Davis told Chicago Tonight previously he planned to offer that legislation in order to allow dialog over the issue to continue.
Late last year, Gov. Bruce Rauner vetoed $215 million in state funding that Chicago Public Schools had planned to use to help cover its pension costs. The governor said that money was tied to statewide pension reform that has not yet been achieved. He's also noted the cash-strapped school district receives an annual block grant from the state to help with pensions, though that covers only a portion of CPS' total payment.
State Education Secretary Beth Purvis, who chaired the previous funding commission, issued a statement Thursday expressing hope Madigan's task force is not an attempt to delay the "positive work and progress" the state has already achieved.
"As was discussed throughout the commission process, the goal was for the framework report to lead to a bill that could pass both chambers and be signed by Governor Rauner," Purvis said. "Through bicameral and bipartisan discussions, we stand ready to work together in fixing our state's broken school funding formula."
Follow Matt Masterson on Twitter: @byMattMasterson
---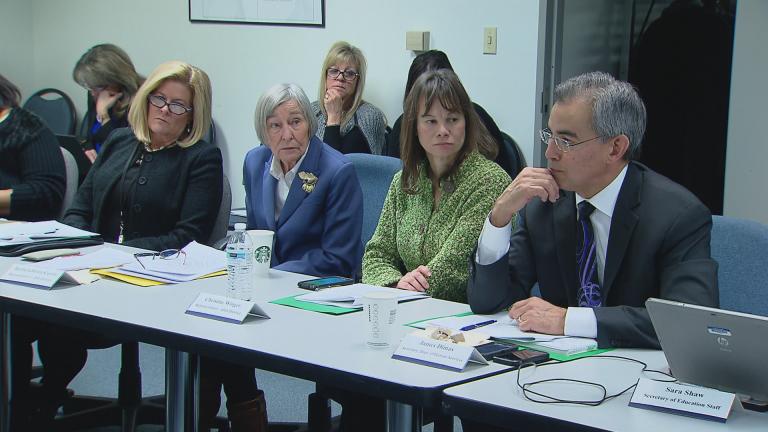 School Funding Reform Commission Delivers Report, Legislation TBD
Feb. 1: Another commission, another report on school funding reform. Will lawmakers' recommendations create a new formula?
---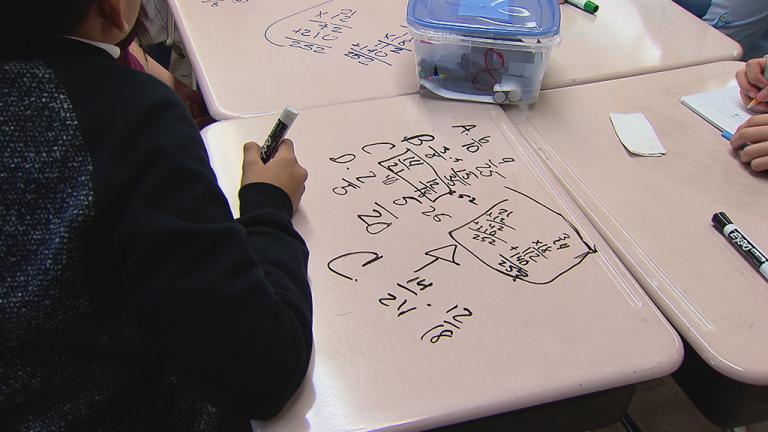 School Funding Commission Debating Evidence-Based Model as Deadline Looms
Jan. 24: A team of Illinois legislators has spent the past six months looking for some way to fix the state's broken education funding model. But with only a week left before its final report is due, concerns have surfaced about how soon any changes will be made.
---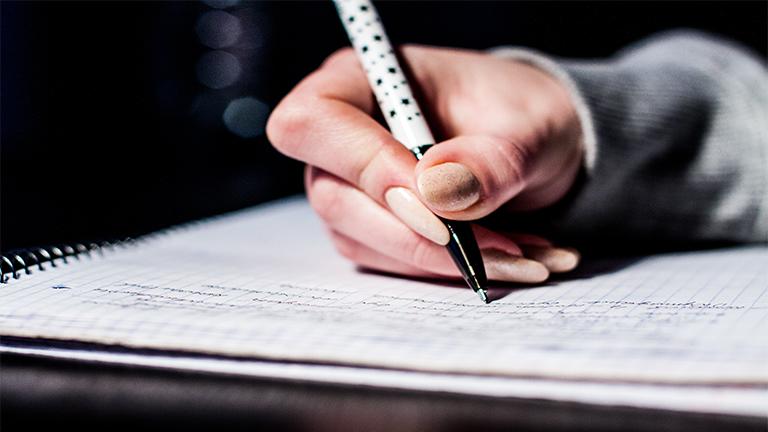 Could Evidence-Based Model Fix Broken Education Funding Formula?
Aug. 23: Facing the largest equity gap in the country, Illinois state leaders are considering an evidence-based approach designed to ensure every student has the opportunity to succeed in the classroom.
---