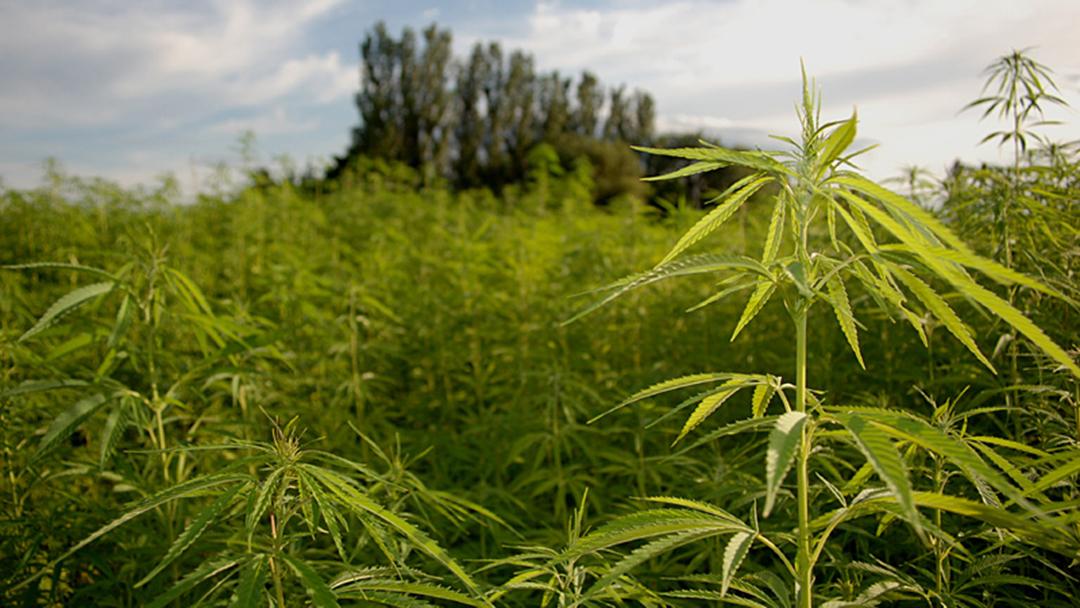 (kat_geb / Flickr)
A bill filed earlier this month in the state Legislature would allow Illinois farmers to apply for permits to grow industrial hemp, a variety of the cannabis plant used to make textiles, paper and a variety of commercial and industrial products.
At least initially, farmers would be able to cultivate hemp only for research purposes in conjunction with the Illinois Department of Agriculture.
Currently, farmers in the U.S. cannot legally grow hemp because the Drug Enforcement Administration classifies it as a Schedule 1 drug, or one with a high potential for abuse. Hemp advocates point out that it contains very small amounts of tetrahydrocannabinol, or THC, the psychoactive chemical that gives marijuana users a "high."
At least 16 states have legalized industrial hemp production for commercial purposes, according to the National Conference of State Legislatures. Illinois passed legislation in 2014 allowing the state's Department of Agriculture or state universities to grow hemp for research purposes.
The new bill, filed Feb. 9 by state Sen. Toi Hutchinson, D-Chicago Heights, would allow farmers to cultivate hemp as part of state-approved research projects.
"From our perspective, it provides an additional crop opportunity for our farmers and a market for a new crop that they would have an opportunity to grow," said Bill Bodine, associate director of state legislation for the Illinois Farm Bureau.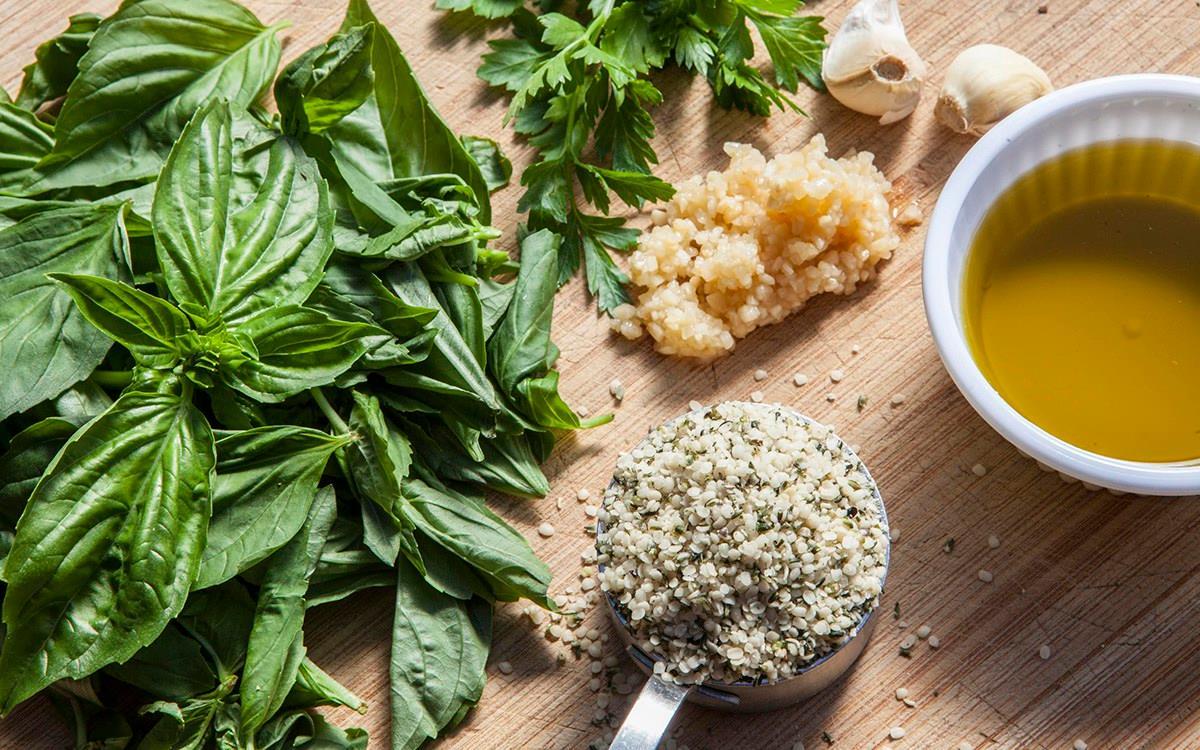 Hemp seeds are often eaten with cereal, salads, or yogurt, and hemp seed oil can be used as a finishing oil. (Hemp Foods Australia / Facebook).
The bureau has not taken a formal position on the new bill but supports increased production and commercialization of industrial hemp, Bodine said.
Hemp advocates in the U.S. continue to fight associations between hemp and marijuana that have prevented the commercialization of industrial hemp, which is produced in more than 30 countries. 
Although hemp and marijuana products come from the same plant, hemp is cultivated to grow taller, denser and with a single stalk. Marijuana, meanwhile, is grown for its budding flowers and tends to be shorter and bushier.
Industrial hemp is typically defined as having less than 0.3 percent THC, not nearly enough to produce a "high," according to the NCSL. The average THC level in marijuana is about 15 percent, according to the National Institute on Drug Abuse.
Despite the differences, hemp has not been recognized as distinct from marijuana since the passage of the Controlled Substances Act in 1970.
"It really just got lumped in with marijuana even though by definition hemp is [not] psychoactive," said Rebecca Osland of the Illinois Stewardship Alliance, an advocacy group for local food and farms that is supporting the legislation.
The bill, which was sent to the state Senate's Agriculture Committee, would remove industrial hemp from the state's Cannabis Control Act and establish a licensure system for farmers through the Illinois Department of Agriculture.
"Illinois is first and foremost an agricultural state," said state Sen. Linda Holmes, D-Aurora, a co-sponsor of the bill. "Sitting on the Agriculture Committee, it just seems like a great opportunity to expand."
The bill is co-sponsored by state Sen. Patricia Van Pelt, D-Chicago; and state Sen. William "Sam" McCann, R-Jacksonville.
Illinois was among about 30 states to pass legislation related to industrial hemp following the federal Agricultural Act of 2014, which allowed universities and state departments of agriculture to begin cultivating industrial hemp for research purposes.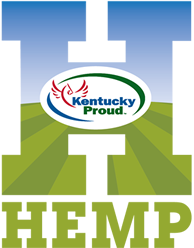 Hemp advocates point to Kentucky, which has enrolled more than 135 farmers in research-focused hemp projects. (Kentucky Department of Agriculture) A new Illinois law allowing state institutions with four-year agriculture degree programs to research hemp went into effect in 2015. But the Illinois Department of Agriculture told Chicago Tonight that to date, it has not received any applications for industrial hemp licenses.
Hemp advocates in Illinois say the state needs to open the process to commercial farmers. They often point to Kentucky, which has enrolled more than 135 farmers in research-focused hemp projects covering more than 4,500 acres, according to the Illinois Stewardship Alliance.
"I get a lot of farmers that call and say, 'I'm really interested in doing this. When can I do this?'" said Eric Pollitt, owner of Peoria-based Global Hemp Inc., a hemp product reseller.
In addition to fibers and paper, industrial hemp can be used to produce construction and insulation materials, cosmetics and plastic composites. Hemp seed and hemp oil can be used in a variety of foods, such as granola.
Although federal law restricts the cultivation of hemp for commercial use, the U.S. imports an estimated $300 million in hemp products and materials each year, according to the National Hemp Association.
"We just haven't allowed our farmers to grow it," Osland said. "There could be a whole [new] set of industries that could grow up around this."
Follow Alex Ruppenthal on Twitter: @arupp
---
Related stories: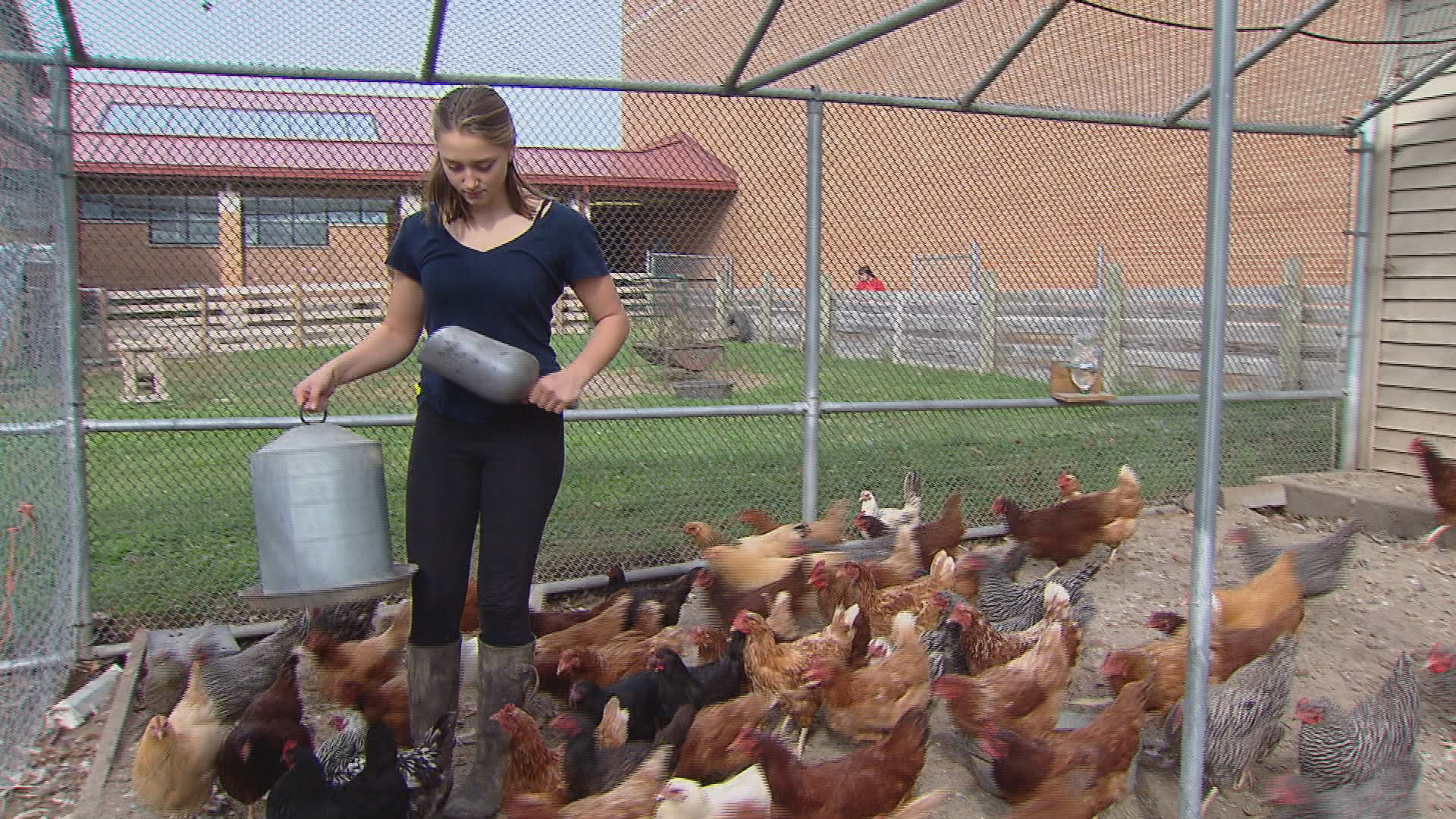 Chicago Agricultural High School Teaches More Than Farming
Nov. 17: You're probably aware that Chicago has high schools specializing in math and science as well as the arts, but did you know that Chicago's big urban school system has an agricultural high school?
---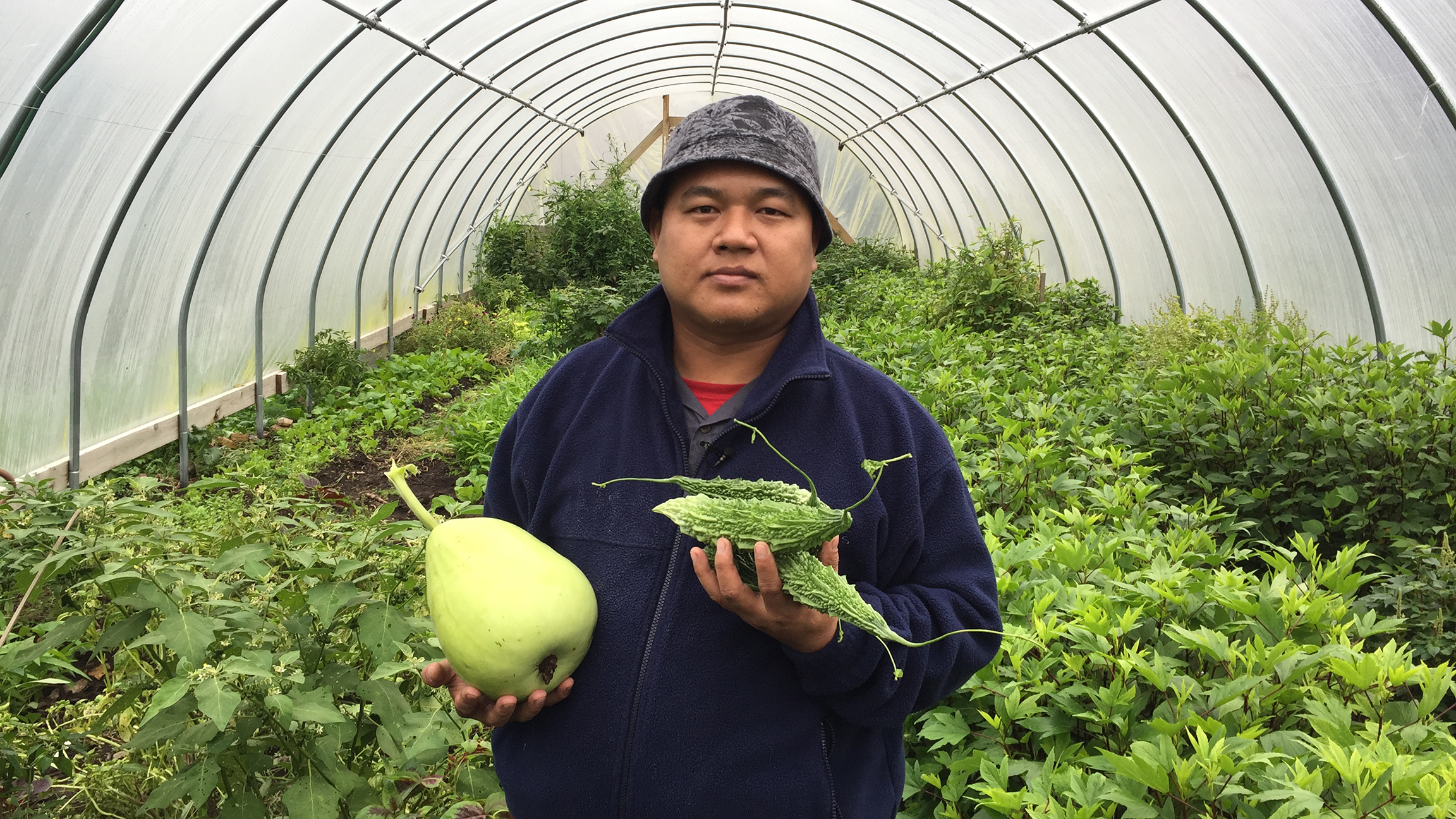 Global Garden Cultivates Hope for Refugee Farmers
Oct. 11: Displaced farmers–refugees from other countries–get more than food for their hard work at an urban garden in Chicago's Albany Park neighborhood.
---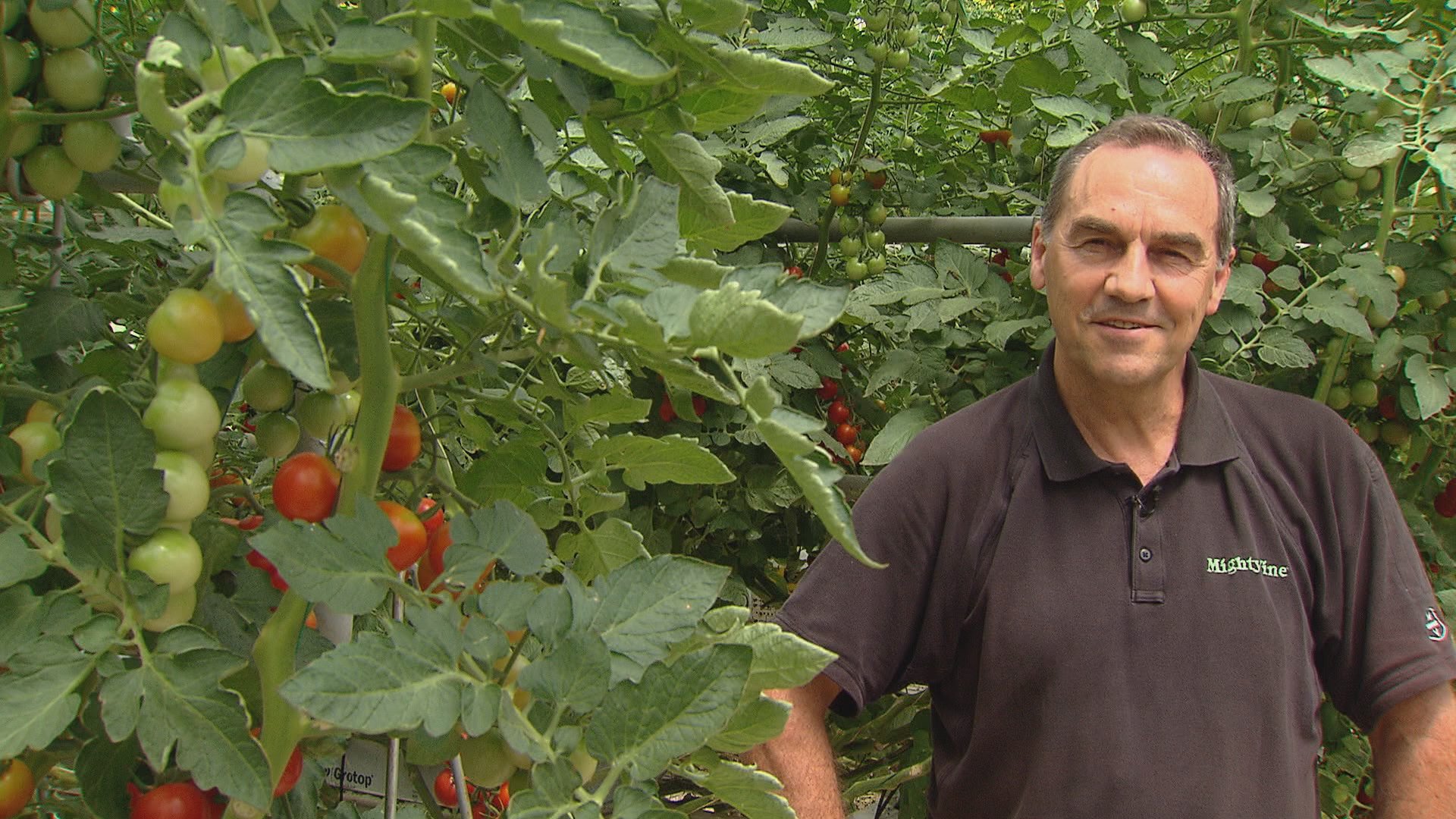 Innovation, Sustainability Key to Future of Farming in Illinois
Aug. 16: Tomatoes and salad greens that are served in upscale Chicago restaurants are grown in Ogle County, Illinois. We visit the source.
---