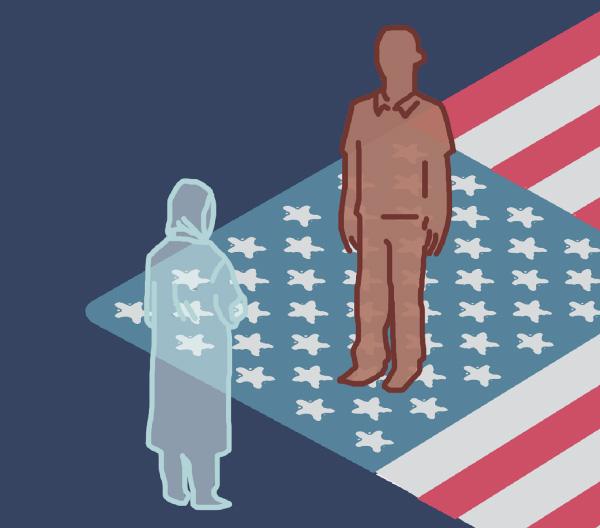 A new website launched by a trio of Chicago journalists tells stories of immigration. (Illustration by Ellen Hao)
When President Donald Trump signed an executive order on immigration barring entry to the U.S. from seven Muslim-majority nations for 90 days, journalists flocked to airports to tell the stories of those whose lives were disrupted.
"There were a lot of stories coming out in the following days at the airport or of families reunited," said Nissa Rhee, a Chicago-based freelance journalist. "I wanted to dig a little deeper, and see what it means to be an immigrant, a refugee."
Rhee shared her idea with Sarah Conway and Alex Hernandez, two journalists she had worked with at City Bureau. The three decided to embark on a reporting project that would highlight the stories of immigrants and refugees in the U.S.
On Feb. 21, they launched the website 90 Days, 90 Voices. Over the course of the next few months the team will update the site with videos, essays, interviews and comics that tell at least 90 stories sparked by the order, although they will extend beyond the seven countries named in the order.
"The stories of refugees and immigrants being caught up in executive orders today aren't just about Syrians or Muslims, they're about all of us," Rhee said.
In Chicago, there are approximately 574,035 foreign-born residents, according to data from the U.S. Census Bureau. That's 21.1 percent of the city's overall population.  
"It's really hard to figure out who these people are and understand their impact," Rhee said. "We want to try by literally putting a face to these individuals who play a very important role in Chicago and our country."
"We want to humanize these people who oftentimes are faceless," she said. 
Since its launch this week, the 90 Days, 90 Voices website has shared the stories of seven Chicagoans, including an essay by Abdinasir Kahin, a Somalian refugee who arrived in the U.S. 14 years ago; an essay and audio recording of 9-year-old Rosnah, who was born in Malaysia; and an interview with Hadia Zarzour, a co-founder of the Syrian Community Network who is a therapist for refugees.
In the coming weeks Rhee and her team expect to publish a video produced by a Syrian refugee living in Chicago about a Syrian family that was unable to enter the country after Trump's order. They have since been been allowed entry.
"We see a real hunger for stories like this," Rhee said. "We're really trying to give a good picture of the kaleidoscope of people who are coming to the country."
While federal district judge James Robart blocked key elements of the executive order in early February, officials in Trump's administration have said an updated version of the executive order is expected to be released within the upcoming weeks. 
"This is going to be an ongoing issue," Rhee said. 
---
Related stories: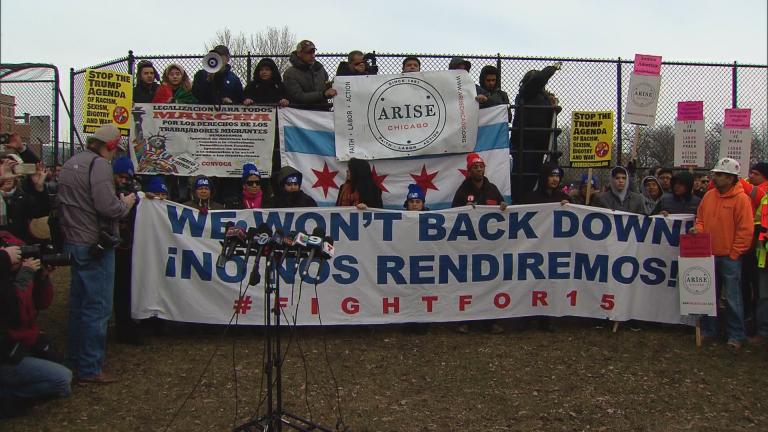 Chicago Students Join in Day Without Immigrants Protest
Feb. 16: Classrooms across the city were left half-empty Thursday as students took the day to join in citywide Day Without Immigrants protests.
---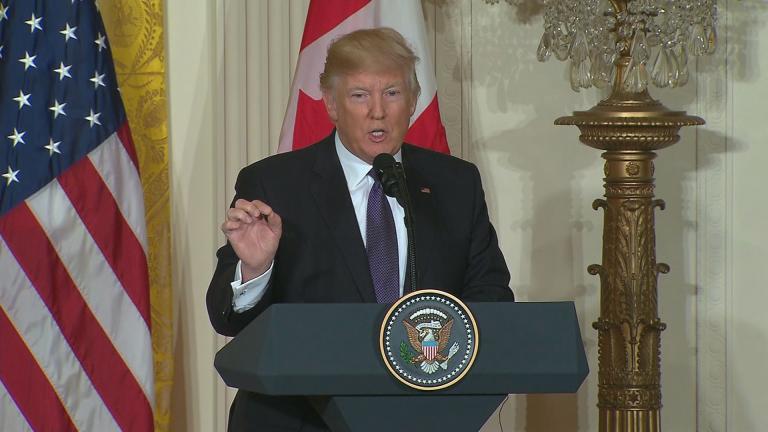 Immigration Under Trump: Raids and the Future of Executive Order
Feb. 13: What's been the impact of the immigration raids – and the travel ban – and what's next?
---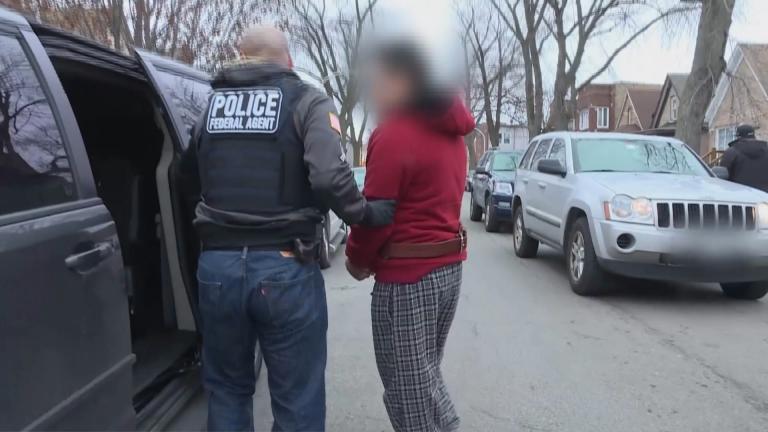 Immigration Raid Has Chicago Businesses, Residents on Edge
Feb. 13: The crackdown on undocumented immigrants has some Chicago residents on edge, while business leaders say it's impacting the local economy.
---