Immigration and Customs Enforcement officials say the raids last week that netted 600 people nationwide were planned before President Donald Trump took office – and that the enforcement surge was "routine."
Yet the raids were launched in the wake of the president's Jan. 25 executive order cracking down on millions of undocumented immigrants, and his Jan. 27 order on immigration, which is currently in legal limbo. 
Northwestern University on Monday joined 16 other schools, including the University of Chicago, in a brief opposing the ban, saying it threatens the ability to attract students, faculty and scholars.
What's been the impact of the immigration raids – and the travel ban – and what's next?
Here to talk about the raids and what options the Trump administration has to pursue his temporary travel ban are:
Colleen Connell, the executive director of the American Civil Liberties Union of Illinois. The ACLU is creating rapid response teams to combat a rise in deportations; Eugene Kontorovich, a Northwestern University law professor who specializes in constitutional law, the federal courts and public international law. 
Below, an edited Q&A with our guests.
Chicago Tonight: Colleen Connell, what are you and the ACLU hearing in the communities? 
Connell: Let's divide the communities a bit. First, let's talk about the Muslim community. There's definitely fear. They are concerned especially about a Muslim registry. They are concerned about personal and professional dislocation. I went to UIC's Day of Action on Thursday. The grad students and professors talked about their own fear. It was really palpable. They see it as a Muslim ban.
As for the raids, we've also heard from people from the Mexican and Central American communities who are more afraid to go shopping and leave home. Notwithstanding the fact that more people were deported under President Obama than other previous administrations, President Obama prioritized convicted felons with serious crimes. The way the raids shook out this weekend was that being in the country illegally is enough—some were not convicted of an offense. People were detained because they couldn't show proof of citizenship.
Eugene Kontorovich: The Obama administration was very active in deporting people. It is the job of ICE. The Obama administration would boast about the level of deportations. It's what ICE does.
Should people always have their green cards on them?
Connell: This is where we heard a number of these concerns starting on Nov. 9 from people like the Dreamers. They may be a natural born citizen but they may have people who have family who are not. These are kids who know no other country.  Many have signed up as Dreamers and are on DACA list and their terrified what's going to happen to them.
The White House is "considering and pursuing all options" to impose a travel ban. What are President Trump's options for reinstating the ban?
Connell: Options include seeking a rehearing en banc for consideration in 9th Circuit, pursue a hearing before the Supreme Court or to rewrite the executive order. I have no idea which way they'll go.
Kontorovich: Options include immediate review at the Supreme Court which is unlikely. Another option includes withdrawing the executive order and [issuing] a new one addressing concerns of the lower court.
What would a new executive order need to say that would make it less subject to legal challenges?
Connell: Some of the things the 9th Circuit found problematic was that these orders were not vetted with any enforcing agencies. After it was signed it was enforced with green card holders, then that was backed off. The second problem was that it didn't show why these were countries that raised concerns. If you want to draft a more lawful order, it should say from this date forward no visas issued until such time we review the vetting procedures. Many people were caught in the pipeline and were already travelling. So, limit that harm. It was not well-crafted.
Was there anything about original order you found troublesome?
Kontorovich: It was unclear, for example, with people who had green cards. But I'm not troubled by it now that it was clarified. It's based on a list of unstable countries from the Obama administration. It's not a ban. It's a suspension for 120 days.
What are the limits of presidential power?
Connell: That's an issue that has to be decided by the courts. It's the difference between an autocratic regime versus a constitutional democracy. The executive order exceeded presidential authority. He has great authority but that doesn't mean he has absolute authority or that it's unreviewable.
Kontorovich: Of course there are limits to presidential power, but the limits are defined by constitution and statute. Statute gives broad policy and power. Congress can take that power back but that's unlikely. The statute is not called into question here. Really the president isn't allowed to curtail immigration unless there is a good reason. But it's a discretionary thing based on various things including security. The Constitution doesn't allow open borders.
Does the appeals court have a right to review?
Connell: Marbury v. Madison affirmed concept federal review of congressional action; that there can be judicial review over laws. Just because the Constitution affords some authority, it doesn't mean that it's unreviewable authority or the president can do whatever he wants under statutory law. An executive has broad authority but can't do it for the wrong reason. We are a government of checks and balances.
Kontorovich: Yes, the appeal court had the right to review but they don't have the right to give the wrong answer. 
---
Related stories: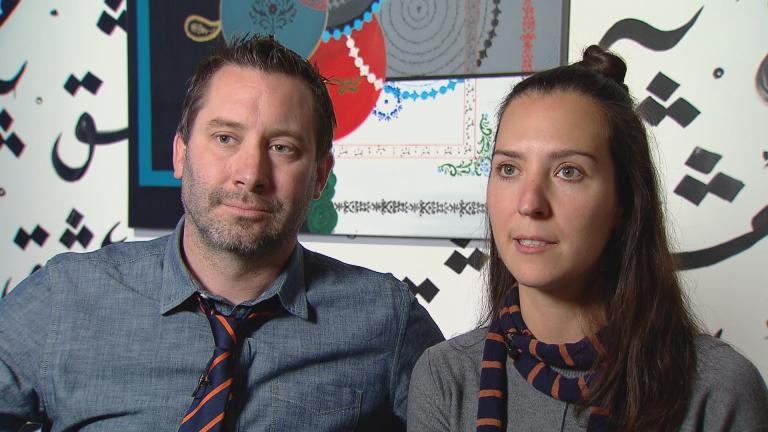 Iranian-Born Chicago Artist Reunites with Husband After Travel Ban
Feb. 9: After a week of fear and stress, an Iranian-born Chicago artist was finally able to return to the U.S. following a court ruling that put an injunction on the president's travel ban. Now she is sharing her story.
---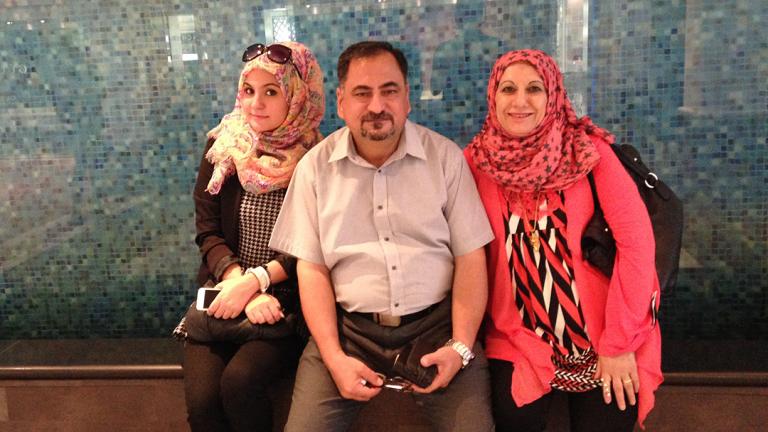 In Chicago, Iraqi Refugee Family Finds New Home, Support
Feb. 8: Among the last refugees to enter the U.S. before President Trump signed his executive order on immigration was the Al-Obaidi family from Iraq. Chicago Tonight went to meet the family and the Chicagoans who are welcoming them.
---