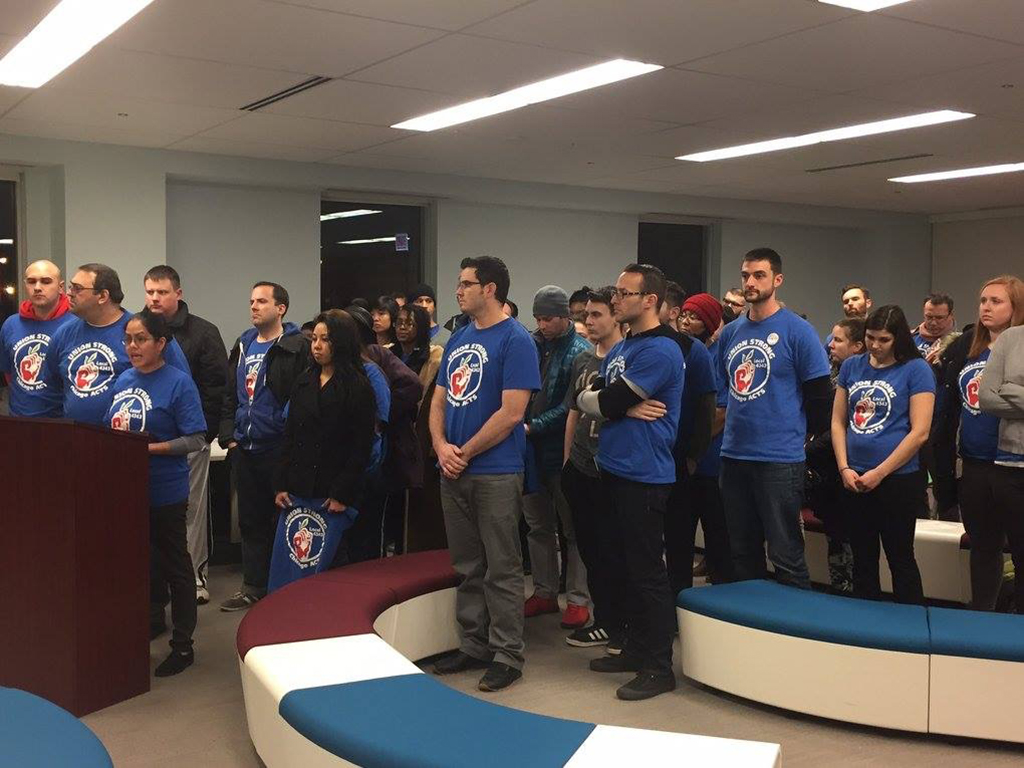 ASPIRA teachers issued a near-unanimous strike authorization vote Wednesday. If started, it would be the first charter school teachers strike in the U.S. (A Council of Educators / Twitter)
Educators at a small, predominantly Latino charter network in Chicago took another step this week toward what would be the nation's first-ever charter school teachers strike.
The ASPIRA teachers union issued a near-unanimous vote Wednesday evening in favor of walking off the job.
"We love our schools and we don't want to strike, but we will if that's what it takes to improve conditions in our classrooms," Marines Martinez, a social studies teacher at ASPIRA Pantoja High School and acting president of the teachers' union council, said in a statement. "There's too much at stake for our students and our larger communities not to take a stand for the quality of education in our classrooms."
A strike date has not yet been set.
Ninety-three of the union's 102 bargaining unit members participated in the vote Wednesday. Of those, 92 were in favor of authorizing a strike.
The ASPIRA charter network is comprised of nearly 1,500 predominantly low-income Latino students spread across three high schools and one middle school.
The union – known as "A Council of Educators," or ACE – has been working toward a new contract with the ASPIRA board of directors since last May. The teachers' previous three-year contract expired in June.
Martinez told Chicago Tonight earlier this week that administration is asking educators not only to take a pay freeze, but to actually increase their share of pension and benefit payments.
In a letter to parents this week, ASPIRA Board Chair Fernando Grillo said teacher salaries remain the only unresolved issue in negotiations.
Grillo contends the two sides did, in fact, negotiate a pay increase in September that would secure every ASPIRA teaching job for the next two years. But he said the union has yet to counter that offer, putting the "future of our students' education in jeopardy."
"Despite extreme budget cuts ASPIRA has faced," Grillo said in an emailed statement, "we have remained dedicated to our teachers and are anxiously awaiting the ability for the Union to come back to negotiations in good faith."
ACE members have claimed educators with master's degrees and five years of experience working at ASPIRA schools earn only as much as new teachers with bachelor's degrees in CPS district-run schools.
This will be the third contract between the union and ASPIRA. Martinez said teachers were asked to forego raises in their first labor deal due to the charter network's poor finances. Raises were included in the second contract, but Martinez claims ASPIRA is once again saying it is too poor to cover any teacher raises.
(Chicago Public Schools FY17 budget)
Chicago Public Schools budget figures show the district allocated nearly $13 million to three ASPIRA schools in fiscal year 2017.
The network's Haugan Middle School and Early College High School each received about $500,000 less than they did in the previous year. But ASPIRA Business and Finance High School received a boost of more than $1.3 million this year.
"We work at ASPIRA schools because we believe in the ASPIRA mission," ASPIRA counselor Tito Rodriguez said in a statement. "It's heartbreaking to see the non-profit's vision for our community's youth undermined by irresponsible management and lack of accountability, and if it takes a strike to be able to guarantee them the quality education they deserve, we'll be on the picket lines."
The union says it will resume negotiations with the board Thursday.
Follow Matt Masterson on Twitter: @ByMattMasterson
---
Related stories: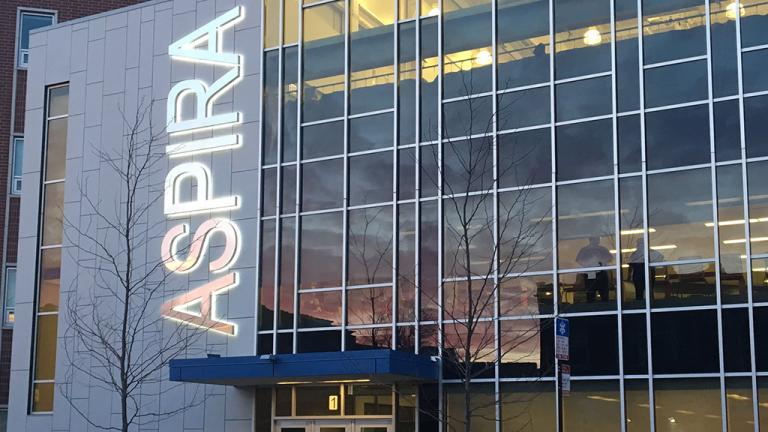 ASPIRA Charter Teachers to Call Strike Vote Wednesday
Feb. 21: Teachers in the ASPIRA charter network – comprised of three Chicago high schools and one middle school – say they will vote on a strike Wednesday night after months of contract negotiations.
---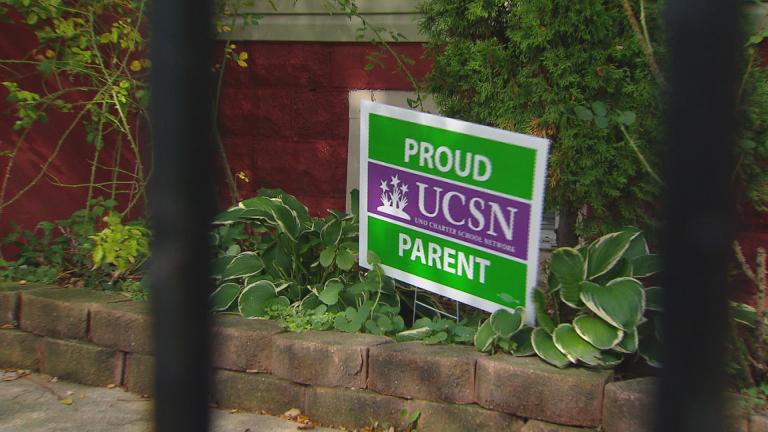 Strike Deadline Looms for UNO Charter School Network, Teachers Union
Oct. 17: The city narrowly missed a massive teachers' strike last week, but another is brewing for parents at a major charter school operator.
---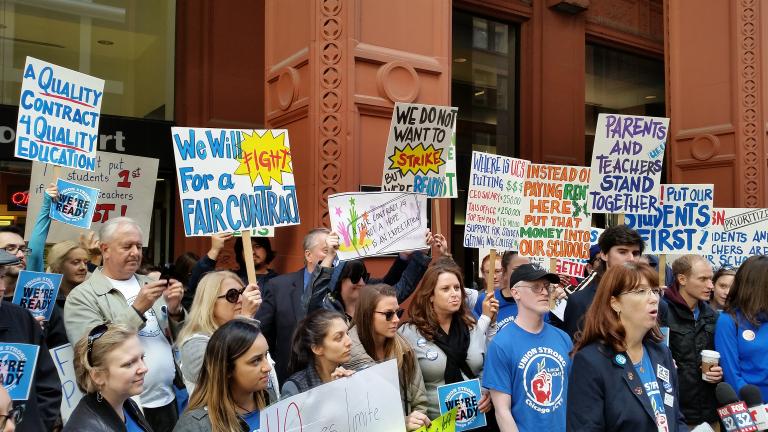 Labor Issues Could Force 1st-Ever Charter School Teachers Strike
Oct. 13: The United Educators of UNO plans to strike next week if it cannot come to terms on a new labor agreement with the UNO Charter School Network.
---