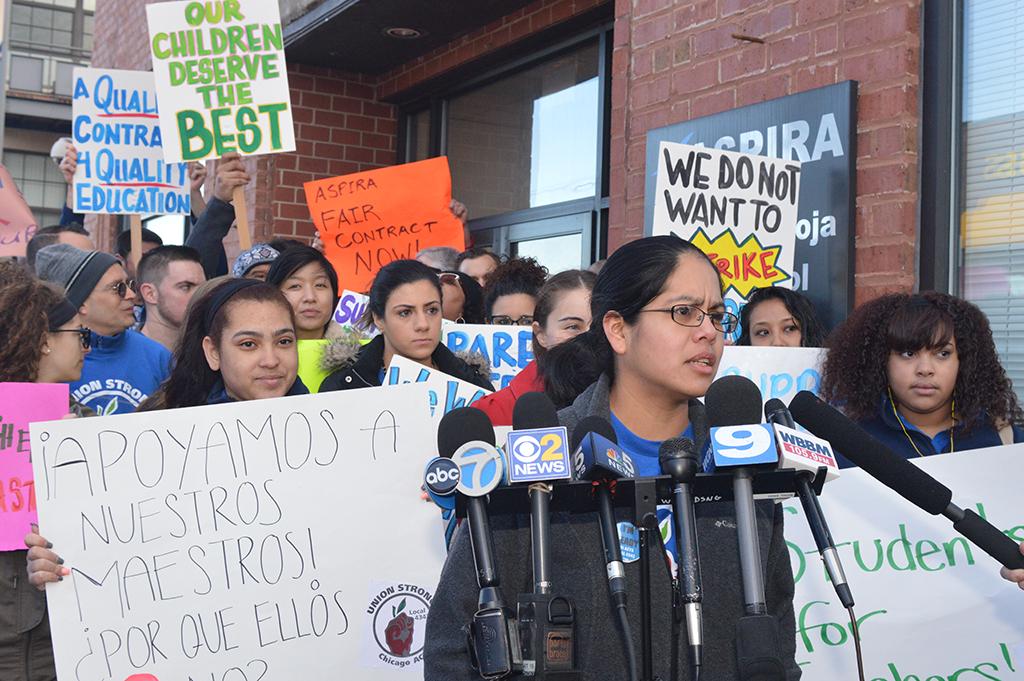 Marines Martinez, acting president of A Council of Educators, said Tuesday that ASPIRA charter teachers are willing to go on strike to "take a stand for our students and our larger communities." (Christine Geovanis / Flickr)
If progress isn't made over the next 10 days in ongoing labor negotiations, educators in a small Chicago charter school network say they will walk off the job in what would be the nation's first charter teachers strike.
ASPIRA charter network educators announced Tuesday they will go on strike March 17 after saying they've hit an impasse in negotiations on both economic and classroom issues with administration.
"Our priority is our students' education ­– and all of us, from our principals and vice principals to mentors and support staff, work tirelessly to support our students' intellectual, social, and emotional growth," said Marines Martinez, acting president of A Council of Educators (ACE), the Chicago ACTS Local 4343 council representing ASPIRA teachers, in a statement.
"Together, we are the backbone of great schools that deserve management's support and respect – and while we don't want to strike, we will if we must to take a stand for our students and our larger communities."
The ASPIRA charter network includes about 100 teachers and 1,500 predominantly low-income Latino students within three high schools and one middle school across the city. Last month, 92 of the union's 93 participating bargaining unit members voted to authorize a strike. But a walkout date was not scheduled right away.
The teachers' three-year contract expired last June, and the two sides have been in weekly negotiations since May.
ACE members claim ASPIRA administration has balked at their request for $135,000 in additional economic support for teachers.
In a February letter to parents, ASPIRA Board Chair Fernando Grillo said teacher salaries remain the only unresolved issue in negotiations.
The two sides have argued over staff pay (Martinez previously said teachers would have their pay frozen over a portion of the contract; Grillo says the board is offering to maintain all teaching positions with gradual pay increases over the life of the deal) but teachers say negotiations are also stuck on non-economic issues including school day and year length.
The union claims administration has also refused to address a lack of transparency in the charter network's finances and senior leadership, pointing to ongoing difficulties in obtaining financial materials from the board. They claim that undermines staff retention, classroom stability and the overall classroom environment.
Grillo addressed those issues Tuesday, saying administration has turned over financial and state grant information the union has requested and has offered up its books to union negotiators.
"They have seen everything that we have," he told Chicago Tonight. "So any allegations over a lack of transparency, I have not seen in this process and we have always complied with their multiple requests, sometimes of the same material. We have provided it."
Grillo said the board made its last contract offer two weeks ago and is still awaiting the union's counter proposal, but teachers say they received a new offer this Monday that they haven't yet had time to discuss with their bargaining committee.
Administration has sought a three to five year agreement with the teachers, who instead have insisted on a two-year deal that would be retroactive to last June. They want a shorter length because educators don't believe ASPIRA can be relied on to "hold themselves to a five-year contract in terms of their finances," an ACE spokeswoman said.
A union rally is scheduled Thursday afternoon before the next scheduled bargaining session. Grillo said his team is willing to meet at any time and hopes the union stops "negotiating through rallies and through media."
"My best hope is that we can get back to the table as soon as possible," he said, "and that in the best interest of the children and the families that we serve, that we could wrap up this bargaining process and have an agreement that will allow us all to stay focused on educating kids and get back to making the gains that we have been making academically in our schools."
Follow Matt Masterson on Twitter: @ByMattMasterson
---
Related stories: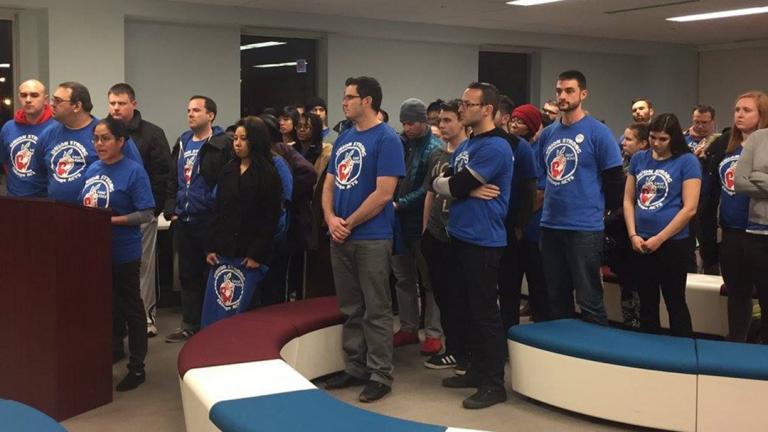 ASPIRA Charter Teachers Vote to Strike
Feb. 23: The ASPIRA teachers union issued a near-unanimous vote Wednesday evening in favor of walking off the job in what would be the nation's first-ever charter school teachers strike.
---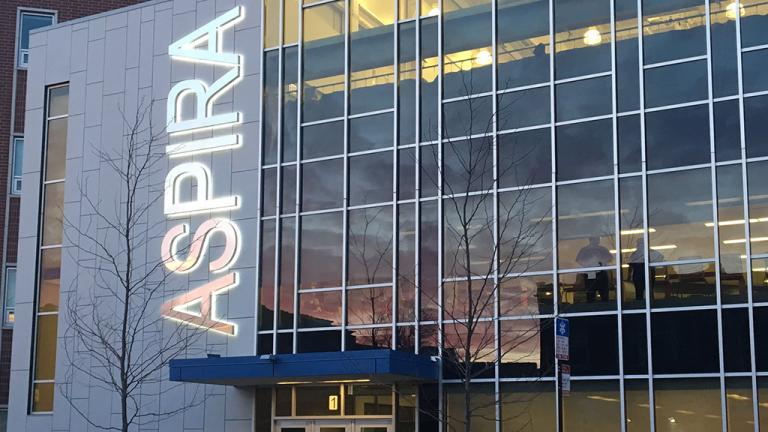 ASPIRA Charter Teachers to Call Strike Vote Wednesday
Feb. 21: Teachers in the ASPIRA charter network – comprised of three Chicago high schools and one middle school – say they will vote on a strike Wednesday night after months of contract negotiations.
---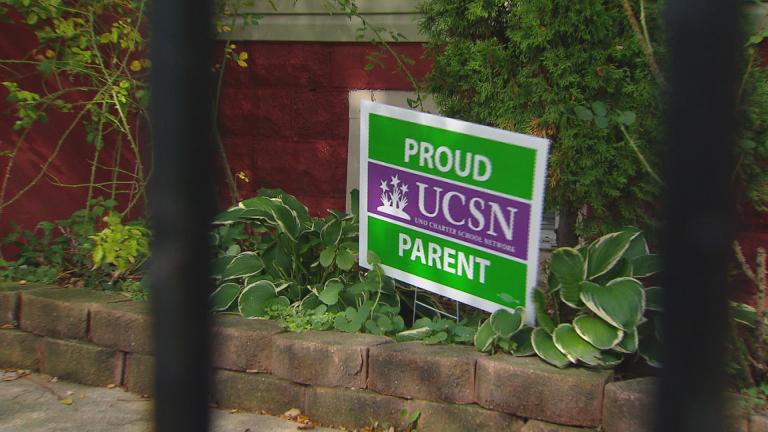 Strike Deadline Looms for UNO Charter School Network, Teachers Union
Oct. 17: The city narrowly missed a massive teachers' strike last week, but another is brewing for parents at a major charter school operator.
---