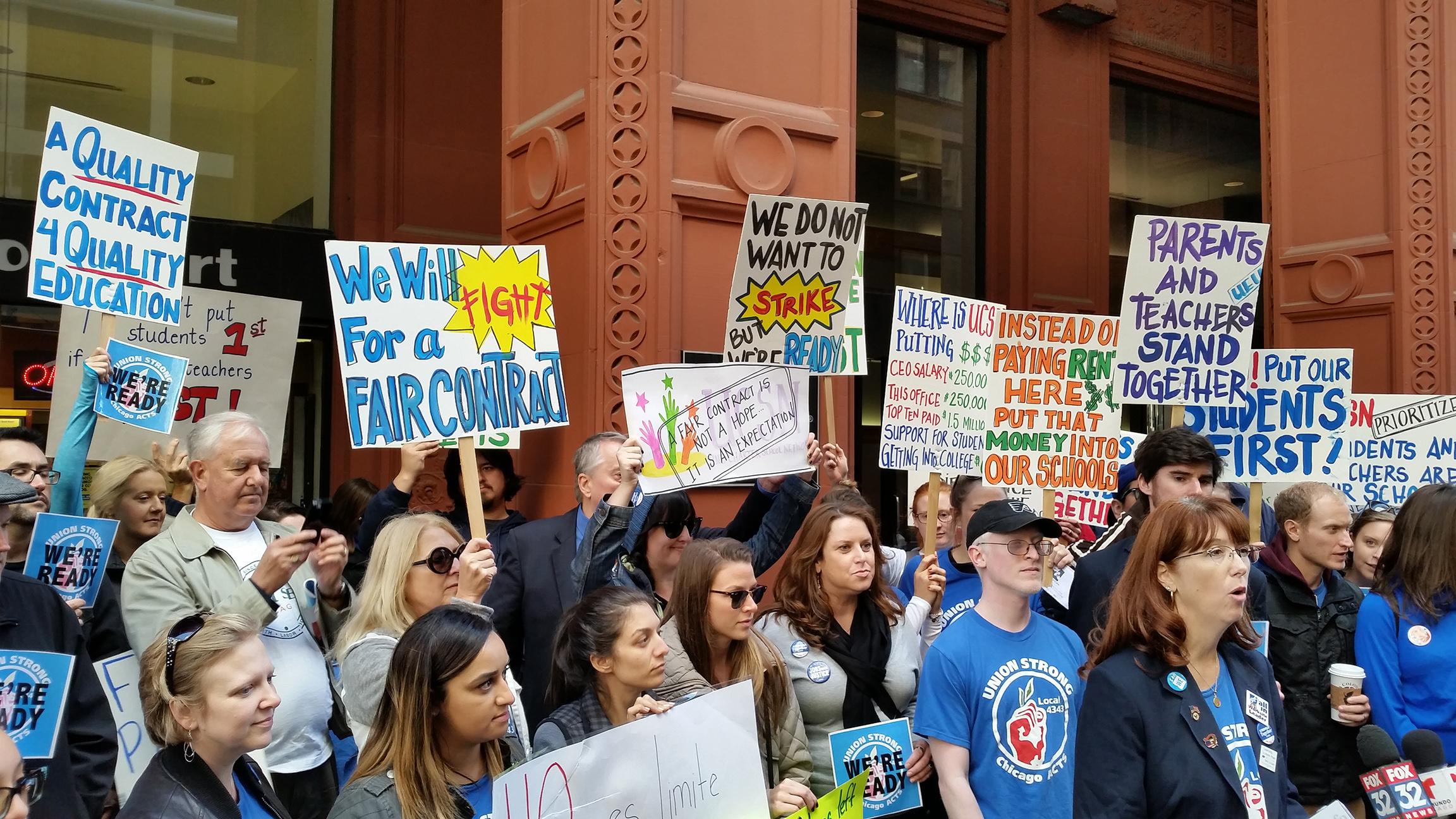 UEU spokeswoman Erica Stewart, far right, joins protestors outside the UNO Charter School Network offices downtown Thursday to call for greater urgency during ongoing labor negotiations. (Matt Masterson / Chicago Tonight)
Pension payments, class size concerns, staff cuts and an overwhelming strike authorization vote.
While the Chicago Teachers Union and Chicago Public Schools reached a last-second agreement to stave off a strike of public school educators Monday night, some students within the city could still miss class time this month because of another potential work stoppage.
Frustrated after months of contract negotiations, the United Educators of UNO union last week issued a near unanimous vote in favor of what could be a first-of-its-kind strike as it works to secure a new deal with the UNO Charter School Network.
If that doesn't happen by Oct. 19, the union's 532 members say they will withhold their labor – something that's never been done in the U.S. by charter school teachers.
"This is the first time, I believe, nationally that a charter school teachers union is going to strike," said Jelani McEwen, director of external affairs for the Illinois Network of Charter Schools, a statewide charter school advocacy group. "It's very (much) uncharted waters, and it's very different because it's a different kind of negotiation."
---
The previous collective bargaining agreement between UEU and UCSN – a three-year deal started in March 2014 – ran out last week after multiple negotiation extensions failed to yield results.
The network – comprised of 16 charter elementary and high schools located on 15 campuses in predominantly Hispanic communities throughout Chicago – exists within CPS and has a current enrollment of 7,860 students.
Many of the issues at the heart of the negotiations, according to UEU spokeswoman Erica Stewart, are similar to those the Chicago Teachers Union threatened to strike over during the last several months:
UEU members are upset with UCSN's proposal to cut back the amount it pays into their pensions each year, from 7 percent down to 4 percent.  The network would also reduce its 401(k) match for paraprofessionals and support personnel (PSRPs).
PSRPs want a 4-percent raise after working under a pay freeze over the last year. Twenty-nine UEU workers – including several graduate support advisers – were also laid off by the network in August to balance its 2016-17 school year budget. The union wants to work language into the contract that would allow some of those workers to be rehired.
The two sides are also negotiating over classroom size. UEU is asking to install a cap, limiting classes to no more than 32 students – the same level it's been at since 2010. UCSN says it offered to keep the "historical practice" of 32, but has also proposed compensating teachers should the number of students exceed 34.
"We want to protect our students, we want to protect our teachers from having, potentially, 34, 36 kids in a classroom," Stewart said. "If you look at the research, it's just not a good choice. Once you go over 25, you have difficulty reaching and getting to all the kids who might need intervention or extra help."
Stewart and dozens of UEU members picketed outside UCSN's downtown offices Thursday afternoon, calling for the charter network to bring a greater sense of urgency to the negotiating table.
In a statement from UCSN's communications office, the network says it has an understanding with the union on many of the 26 articles included in the collective bargaining agreement, with details of teacher compensation, pension and leave days still left to be hammered out.
Both sides are open to a two-year contract, but the network has pushed for an option that would re-open negotiations during that period should its school funding be reduced any further by CPS. The union has repeatedly rejected this proposal.
In a contingency plan released Thursday, UCSN says its buildings will be closed and all extracurricular activities will be canceled in the event of a strike:
"Families are asked to keep their student(s) at home or at a non-UCSN facility for the duration of the UEU action. Chicago Park District facilities and libraries are options to consider."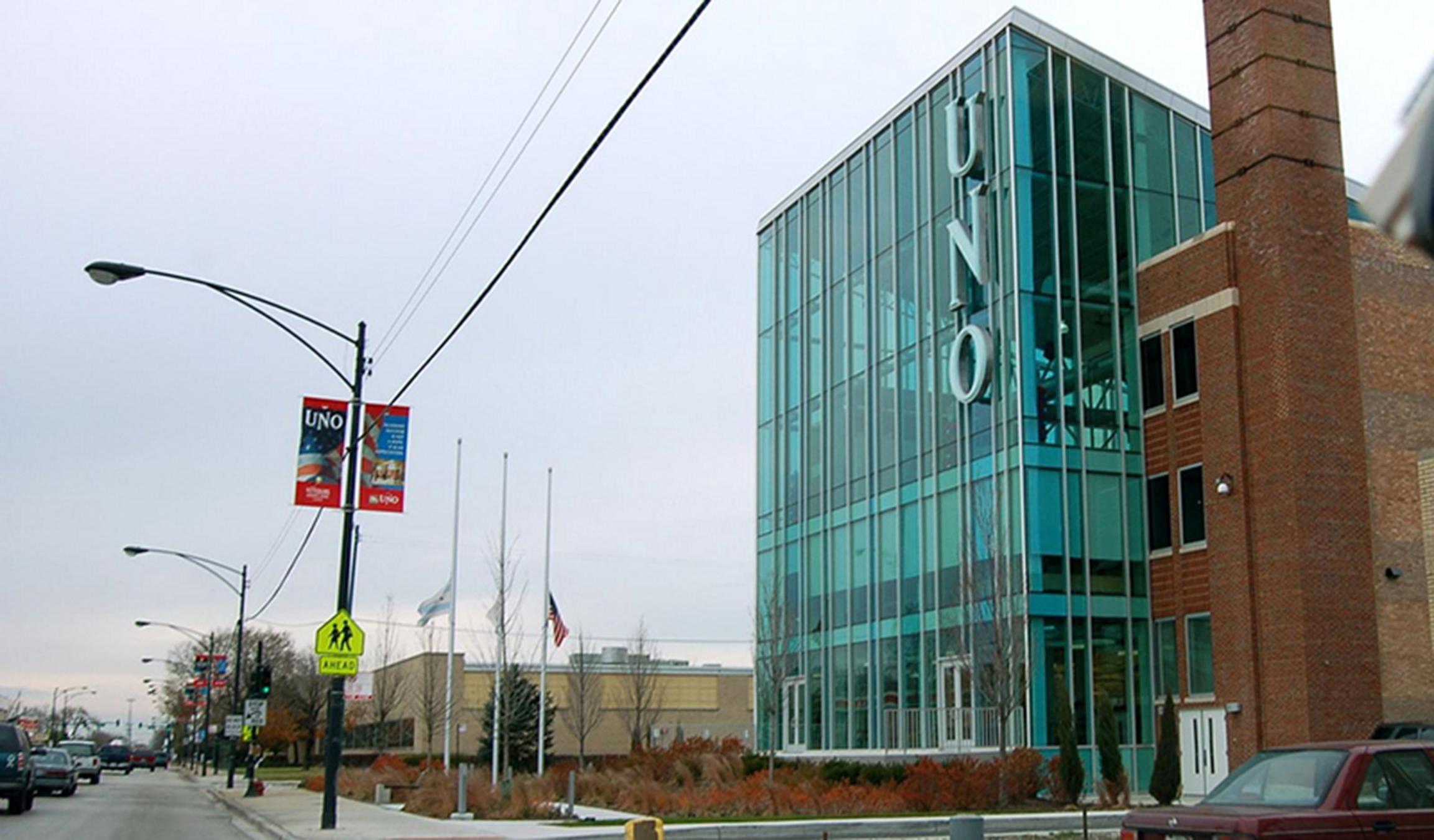 The UNO Charter School Network operates 16 schools across Chicago, serving more than 7,800 students this school year. (Araceli Arroyo / Flickr)
On Monday, UCSN CEO Richard Rodriguez penned a community letter saying the charter network remains committed to negotiating with UEU. But after the union sent a powerful message with its strike authorization vote, Rodriguez and the network understand they have "no option" but prepare for the possibility of a work stoppage.
UCSN claims its offer would maintain pay for UEU members through a new salary scale or added pension contributions. But Rodriguez says union members aren't willing to increase their own retirement payments.
"We are disappointed that UEU's current proposed position does not reflect the current fiscal situation," Rodriguez said in the letter.
Under the expired contract, teachers paid 2 percent of their salaries toward their pension, according to UCSN, which contributed another 7 percent to that pot along with an 11 percent employer pension contribution.
Teachers had made their own pension payments prior to the 2014 contract, and the network now says the terms included in that deal are "financially unsustainable."
UCSN says its CPS budget was cut this year by more than $5.7 million, but as a "sign of good faith," the network gave teachers a 6.2-percent raise – equating to about $3,800 per person – at the beginning of August.
"The teachers have received their raises already," a network statement reads. "Given the progress that has been made and UCSN's willingness to negotiate or go to mediation, it is unfair of the UEU to put the parents through the stress of worrying about a strike and it is unfair to put student class time at risk."
In a written response to Rodriguez' letter, the union says it's willing to accept the adjusted pay schedule – which they say would save UCSN more than $500,000 per year – allowing the network to continue covering pension and 401(k) pickup payments for its members.
"They're claiming poverty," Stewart said of UCSN. "It's kind of like CPS, they're broke on purpose. Money-wise, they're very top-heavy and they're not making any cuts at their level, they expect us to take the brunt of it."
That "broke on purpose" line was a common refrain used by CTU President Karen Lewis and her union's members as they negotiated with a cash-strapped CPS and the Chicago Board of Education for over a year on a new deal.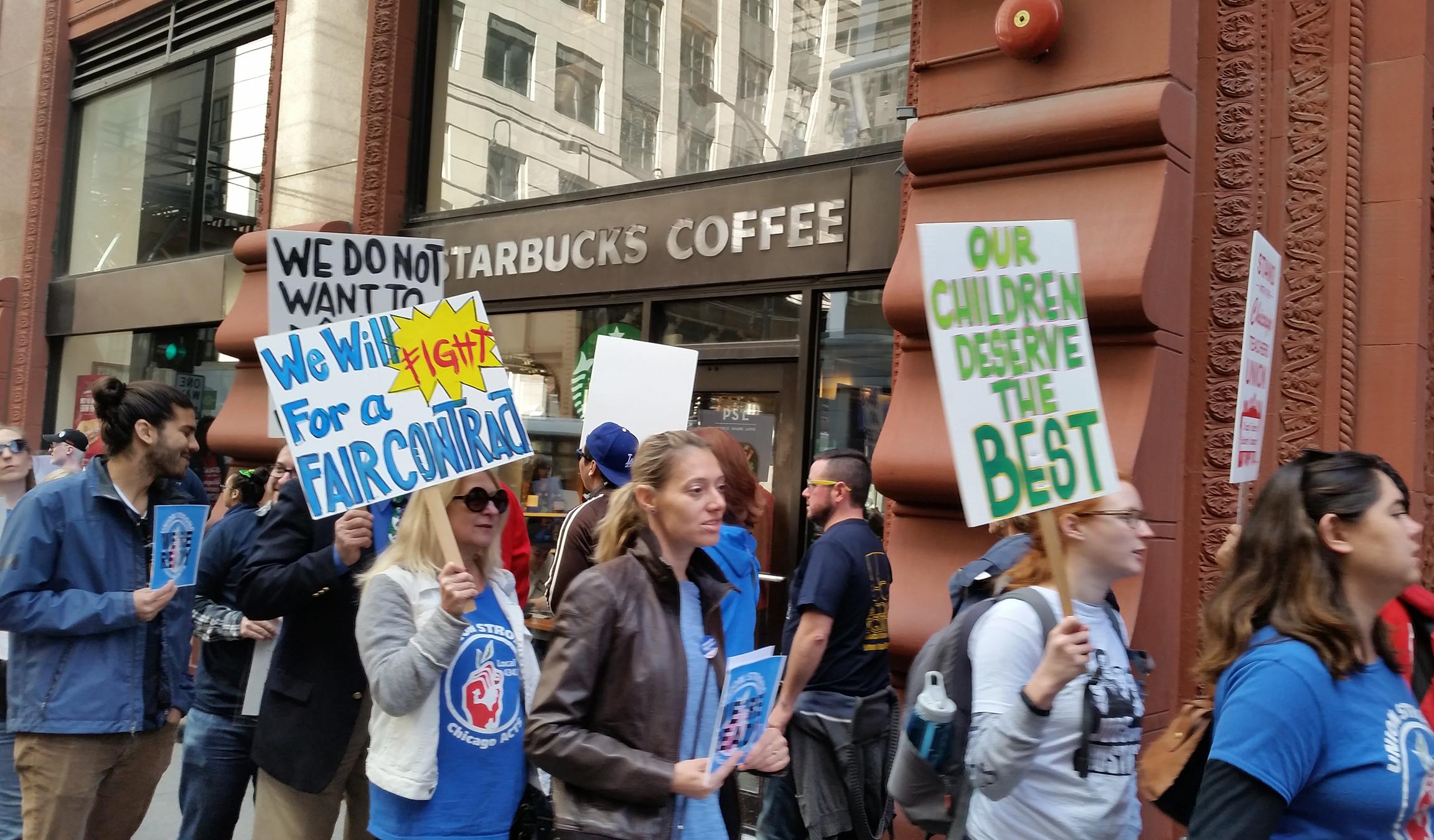 Dozens of United Educator of UNO teachers and protestors picketed outside the downtown offices of the UNO Charter School Network on Thursday as the two sides work toward a new labor agreement. (Matt Masterson / Chicago Tonight)
Though UEU and CTU do not typically interact much, CTU representatives, including attorney Robert Bloch – who handled CTU's recent negotiations with CPS –  have been contracted to assist in the negotiation process. 
But McEwen said this could cause a possible conflict of interest.
"This is why this is a particularly peculiar situation," he said. "You have UCSN, who's basically getting the same limited funds that every school gets from the city without a way to raise revenue and a set of teacher demands that would require a lot of changes in legislation.
"The people legally who are representing the United Educators of UNO, it's Robert Bloch, the CTU legal counsel and CTU field organizers that are leading these negotiations. They would be diametrically opposed to legislation that would expand the funding of charter schools."
Bloch denied any conflict of interest Thursday, saying he represents dozens of unions without issue and adding that charter and CTU teachers have more "similarities than they do differences."
Bloch also said negotiators are still awaiting a proposal from UCSN, but are willing to work up until next week's strike deadline to get a deal done. With many of the UCSN schools currently on fall break, negotiations are expected to continue Thursday and Friday, according to Stewart. 
"Right now it's just communicate with members, communicate with families," she said, "keep everybody abreast of what's going on, do our picket line (Thursday) and hope that management really starts to buckle down and get to work."
Follow Matt Masterson on Twitter: @ByMattMasterson
---
Related stories: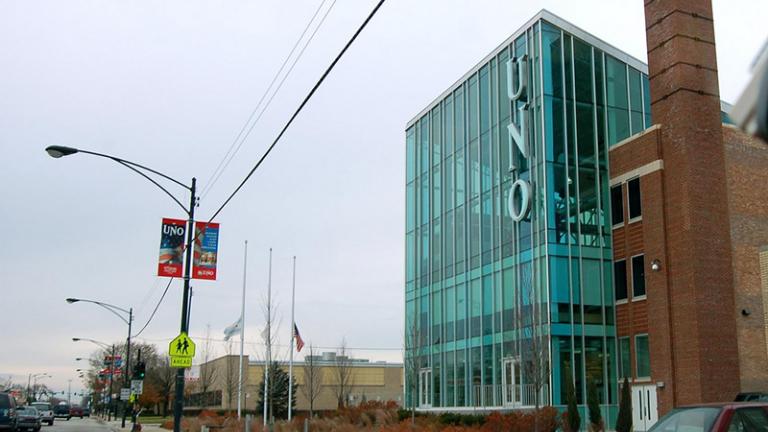 Budget Cuts Force Educator Layoffs in UNO Charter School Network
Aug. 11: The UNO Charter School Network laid off 29 union educators – including teachers, support staff and social workers – late last week as it worked to balance its 2016-17 budget and negotiate a new contract with its teachers union.
---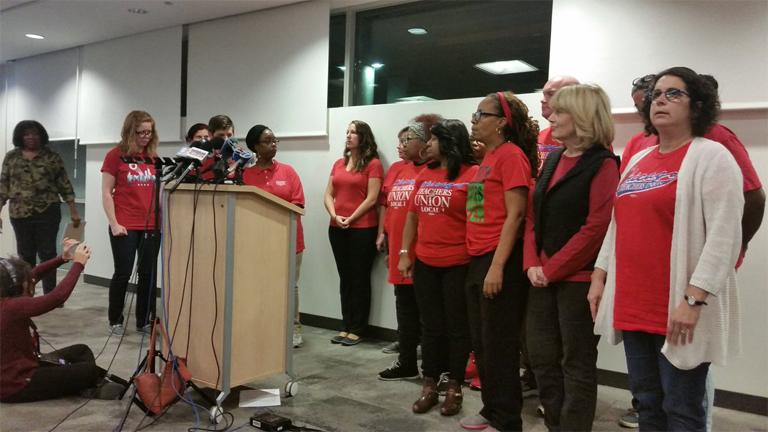 CPS, Teachers Union Reach Tentative Deal to Avert Strike
Oct. 11: A strike by Chicago Teachers Union members has been averted after the union reached a tentative agreement with Chicago Public Schools and the Board of Education.
---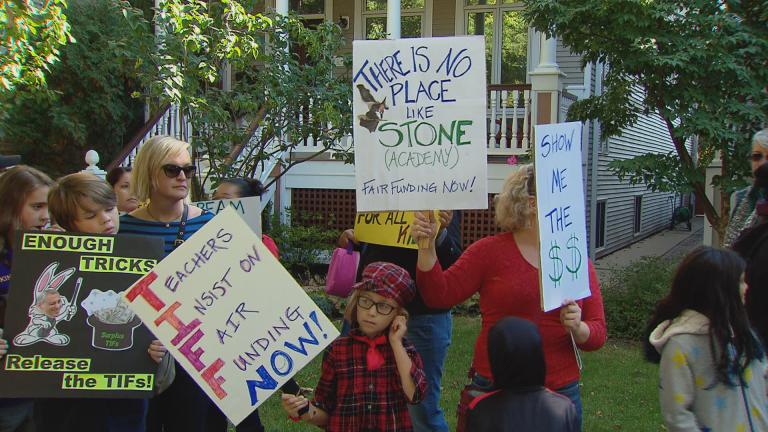 CTU Preps for Second Strike in 2 Contracts
Oct. 10: Picket signs are printed and teachers say they're ready to walk out as parents scramble to find care for their children.
---