UPDATE: UNO Charter School Network, Teachers Prevent Strike With Early Morning Deal
Some Chicago parents may be facing a teachers' strike this week, even though Chicago Public Schools narrowly avoided one just last week.
On Wednesday, 8,000 students could be out of the classroom if management for the UNO Charter School Network can't reach an agreement with its teachers union by Tuesday night.
One of the big differences between UCSN and the United Educators of UNO, or UEU, is a matter of compensation. Class size and the term of the contract are also points of contention.
UCSN operates 16 schools at 15 campuses across the city, mostly on the South and West Sides, but several on the North Side as well. Just this month, 531 of the union's 532 members voted to authorize a strike.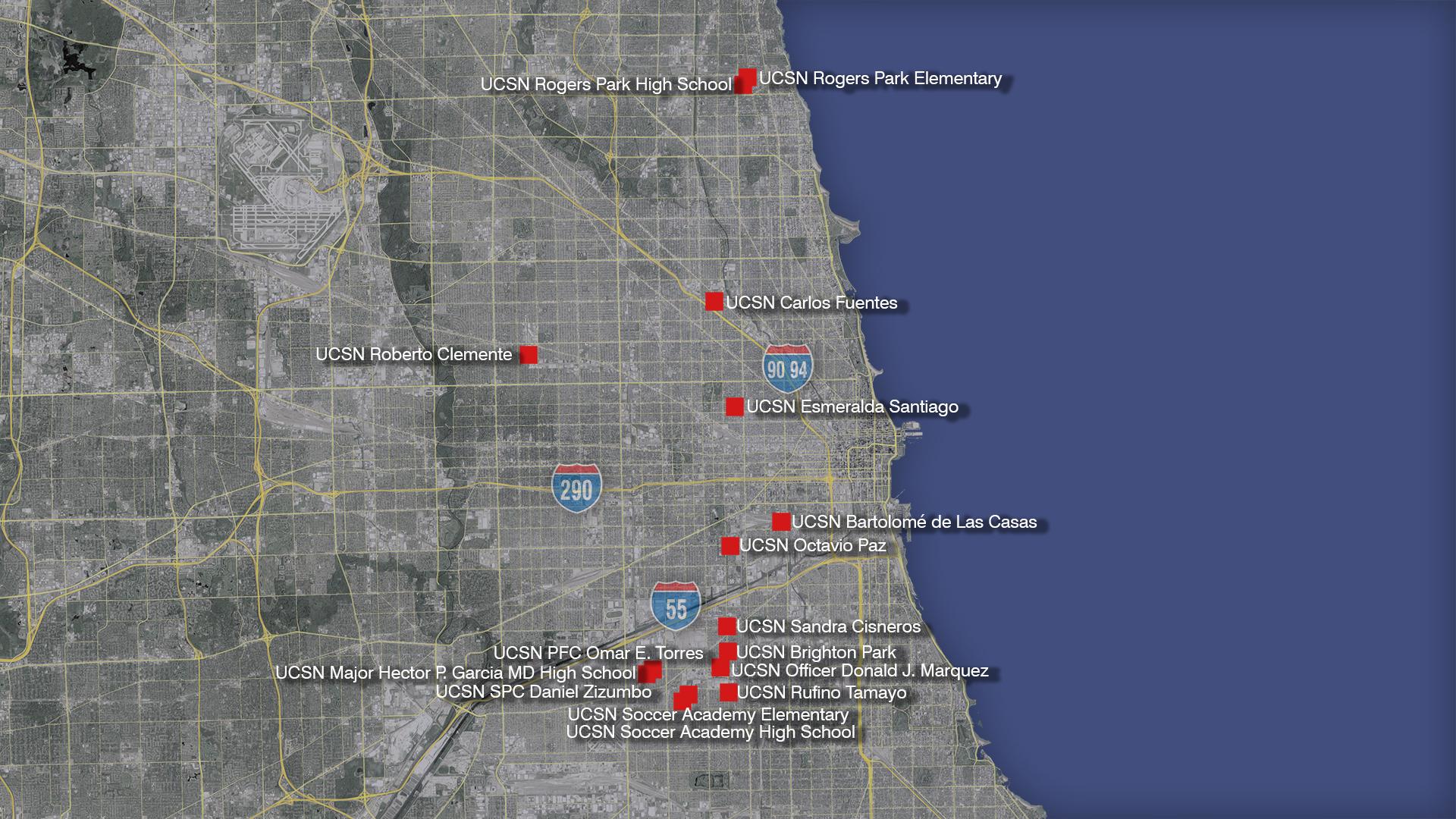 Teachers say management is proposing something that will sound familiar: the pension pickup. Currently, UCSN pays 7 percent of the teachers' 9 percent pension contribution. The network is asking to roll that back, but not entirely, as CPS asked of the Chicago Teachers Union. They're asking teachers to pay 4 percent of that 9, instead of the current 2 percent they're paying.
The union is also concerned about the salary schedule for its lowest-paid members.
"We also have support personnel throughout our class, so anybody who helps with IT, our clerks at the front office, and all of our special education aides, so, somebody who works full time with a student who has high needs or some kind of learning disability. And then, our kindergarten classes also have what we call an apprentice, but it's basically a teacher's aide, because there's 32 5-year-olds in one room, so they need that extra help," said Erica Stewart of UEU.
"Those people all did not get any raises at all this year, and they're only being offered 1 percent moving forward to next year."
Stewart says that the proposed pay cut is in addition to the extra pension contribution management is requesting.
Last week, the union picketed UCSN's downtown offices. The union says the network could save hundreds of thousands of dollars on cheaper office space in a neighborhood closer to the students it serves, and says the network is management-heavy, overpaying too many executives in those downtown offices.
The union is also requesting a cap on class sizes at 32 students per class, and opposes a proposed "reopener" where management could reopen the contract if school funding is reduced further.
If there's no deal by Tuesday at midnight, teachers say they are prepared to walk out. It would be the first time a charter school in the country has faced a teachers strike.
There were more negotiations Monday afternoon between the two sides, and more are expected Tuesday. For now, management at the network isn't saying much to reporters. Though they are working to keep parents informed of what would happen in the event of a strike.
If a walkout does occur, the network's 16 schools would be closed. Also, sports and extracurricular activities would be cancelled, because the network says it doesn't have the resources to keep the schools open.
The Illinois Network of Charter Schools, which advocates for the 130-plus charters in Chicago and others around the state, makes the case that teachers don't understand that UCSN isn't in the same position as CPS was last week. The charter network has no other source of revenue, other than CPS, and that funding has also been cut in recent years.
"UCSN has already offered raises to teachers this year, and because they have a raise that I think is above what the district's offering, that's a good deal on the compensation side," said Andrew Broy of the INCS.
"The problem we have, just broadly in the sector, is that the funding year to year has gone down for charter schools, about 4 to 5 percent this year. And so if you have a teachers' salary demand that increases while your funding goes down, and you have no way to raise additional revenue, there's no way to solve the problem. … We have other organized charter schools in the city that have managed to work these issues out, and we're hopeful the teachers in UCSN can do that in this case as well."
Jecenia  Cabrera, whose son is in fourth grade at UCSN Carlos Fuentes in the Logan Park neighborhood, says she feels very torn about the possibility of a strike. She says she supports her teachers, but opposes kids missing their learning time in the classroom. Her son started attending school there in kindergarten.
Read our interview with Cabrera below.

Brandis Friedman: Why did you chose to attend a UCN school?
Jecenia  Cabrera: I chose this school because I liked the disciplinary program, the attire, the fact that the students have to wear a uniform. I think it's very important. It shows them, since they're little, that you need to dress appropriate for certain place, dress for the occasion, I should say.
BF: What do you think of the teachers voting for a strike?
JC: My feelings are very mixed. I'm with the teachers. But I'm also a parent and it concerns me a lot. I'm worried at the same time. Most importantly my son would be missing out on learning. Every day, they learn something new to bring home. By them staying at home, there's not much else a parent can do, by leaving them at home. All they want to do is bring out the iPad, the Wii. Having them at home is very concerning.
Another issue is, I think for other parents, some are very low-income, perhaps both have to go to work. How do those parents handle leaving their kids at home? Who's going to take care of their kids while their kids aren't in school?
I work, I'm a realtor. I have to leave my 2-year-old at daycare. What would I do with him? Thank god I have his grandparents, but what can his grandparents do? All he can do is watch TV. I'm one of the few people lucky to have parents, a family member that can watch them. That's a concern with everybody.
I know they have libraries and things like that, but how safe are they? It's just a big concern. Education is very important to me.
Everything is understandable, but at the end of the day, we really have to think for our kids. They are the future of tomorrow. It's sad that right now, a lot of good teachers have gotten let go. For instance, at Carlos Fuentes, they took out a technology class. That's extremely important for the kids, because everything is done on technology these days. That's bad for our kids and those good teachers who had to leave, because there's no budget, because they can't afford to pay them or whatever it might be.
BF: Which side should have to give here?
JC: Obviously, the best solution would be something in between, where teachers and parents are happy. It'd be a hard decision to make. We need the teachers, in order for a teacher to be a teacher, they need students. I'm in between, I understand what teachers are saying, but it's very important that kids get an education. For them to be at home missing education for a week or two, that's a lot.
Follow Brandis Friedman on Twitter: @BrandisFriedman
---
Related stories: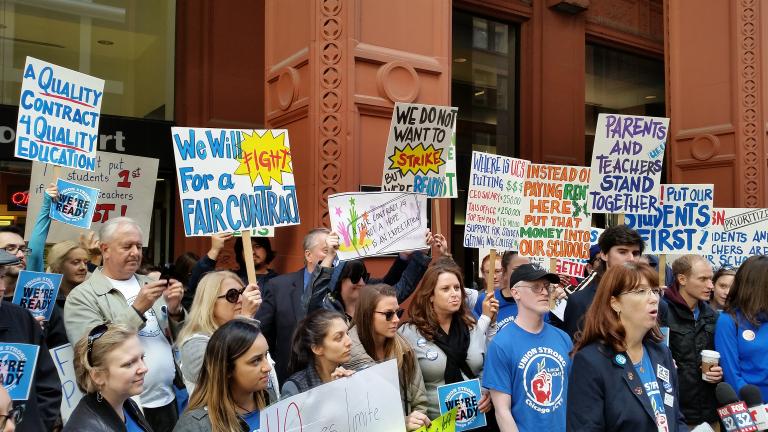 Labor Issues Could Force 1st-Ever Charter School Teachers Strike
Oct. 13: The United Educators of UNO plans to strike next week if it cannot come to terms on a new labor agreement with the UNO Charter School Network.
---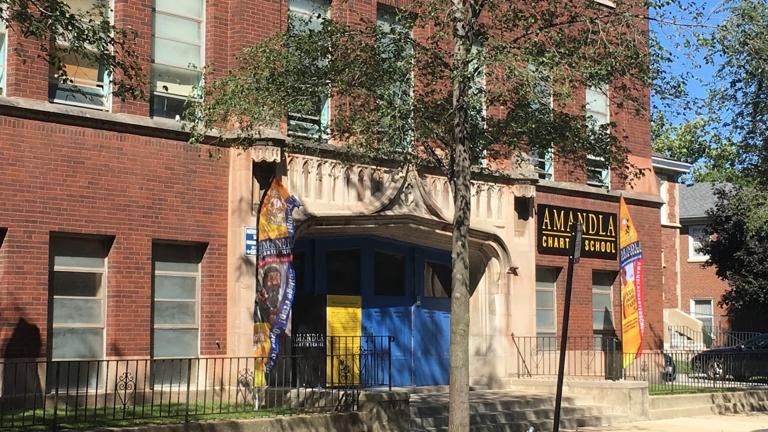 Charters Closed by CPS Are Back to School Under State Control
Sept. 14: Students at three Chicago charter schools won a fight to keep doors open, but the schools are now under state control. A look at how they're starting off the new school year.
---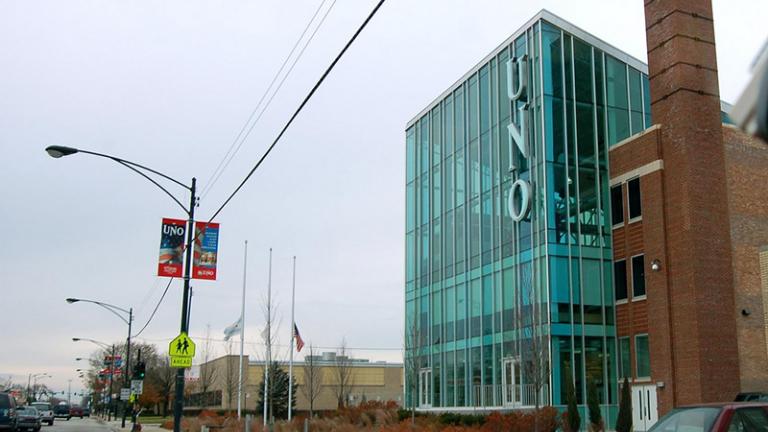 Budget Cuts Force Educator Layoffs in UNO Charter School Network
Aug. 11: The UNO Charter School Network laid off 29 union educators – including teachers, support staff and social workers – late last week as it worked to balance its 2016-17 budget and negotiate a new contract with its teachers union.
---