A Chicago institution is closing up shop after 88 years. Visitors have been flocking to the Swedish Bakery in Andersonville to say – and eat – their goodbyes. 
Chicago Tonight paid a visit as well.

TRANSRCIPT
Amanda Vinicky: Cookies, cakes, strudels: Mouthwatering to most of us.
Not so tempting for Dennis Stanton, who practically grew up around the Swedish Bakery.
Dennis Stanton: My dad and mother had a philosophy: to deny something it becomes more mysterious. So if you wanted to have it, you could have it. You kinda get tired of it after a point in time.
Vinicky: Since Stanton's bakery announced that it will close at the end of the month, customers have been making a sugar-laden bank-run for the desserts they'll soon be denied.
Stanton says staff is working overtime to keep up with demand. Demand for signature items like marzipan cakes, like the princess torte, homemade chocolate ganache, and, of course, Swedish staples.     
Stanton: The cardamom coffee cakes, the Swedish cookies, the toskas, the marzariners and other items like that.
Vinicky: The Swedish Bakery has long been an anchor of Andersonville –or Swede Town as it came to be known. Just how long isn't certain, but it's at least since 1929. It has passed through several Swedish hands since then.
Although the Stanton family isn't actually Swedish at all. They're Greek and German.
Marlies is a European-trained pastry chef, who worked at the bakery before buying it with her husband in 1971. She's 86 now, and still works there with her children.
None of them have kids of their own to pass the business down to. That's one of the reasons Dennis Stanton says the family decided it was time to move on.
Further, he says sales have been sliding in recent years. The bakery hasn't attracted the millennial set, and with regulations like minimum wage hikes and mandatory paid time off, he says, it's tougher for a small business to make a go of it these days.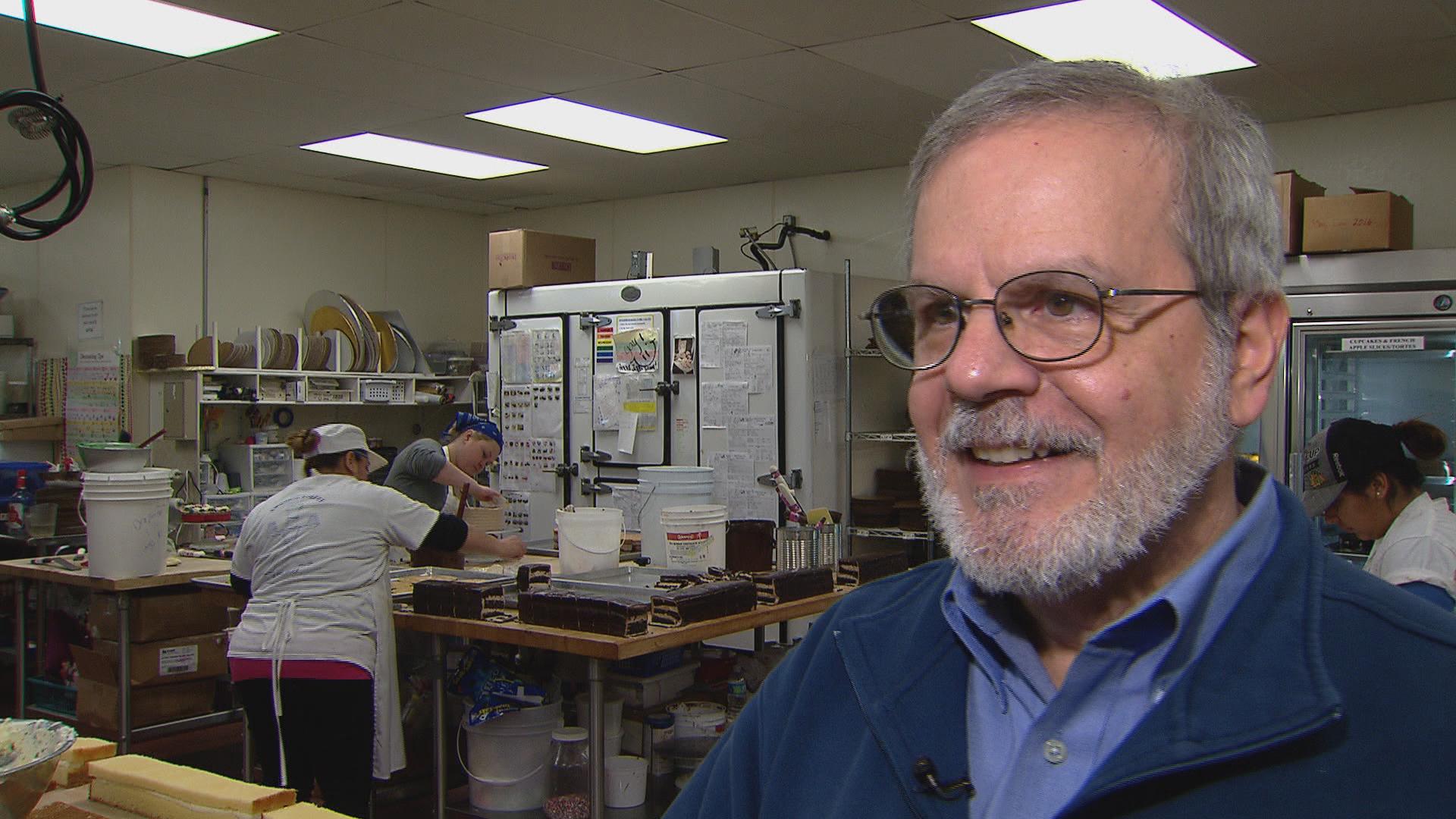 Dennis Stanton
Stanton: Nobody begrudges our employees what they need, but on the other hand, we have to figure out how to make it work in a small business environment and with margins thin already, and not having a ton of people it's something we have to be really concerned about.
Vinicky: Stanton says keeping things going would require a big investment in technology.
He says while most bakeries these days are actually pastry shops, his is one of roughly a baker's dozen that are full-service –and make everything.
Stanton: As you can see all of this is hand-worked, it's not being turned off on a conveyor belt. There's no magic 3-D printer doing this, there's no elves in the back with a magic wand.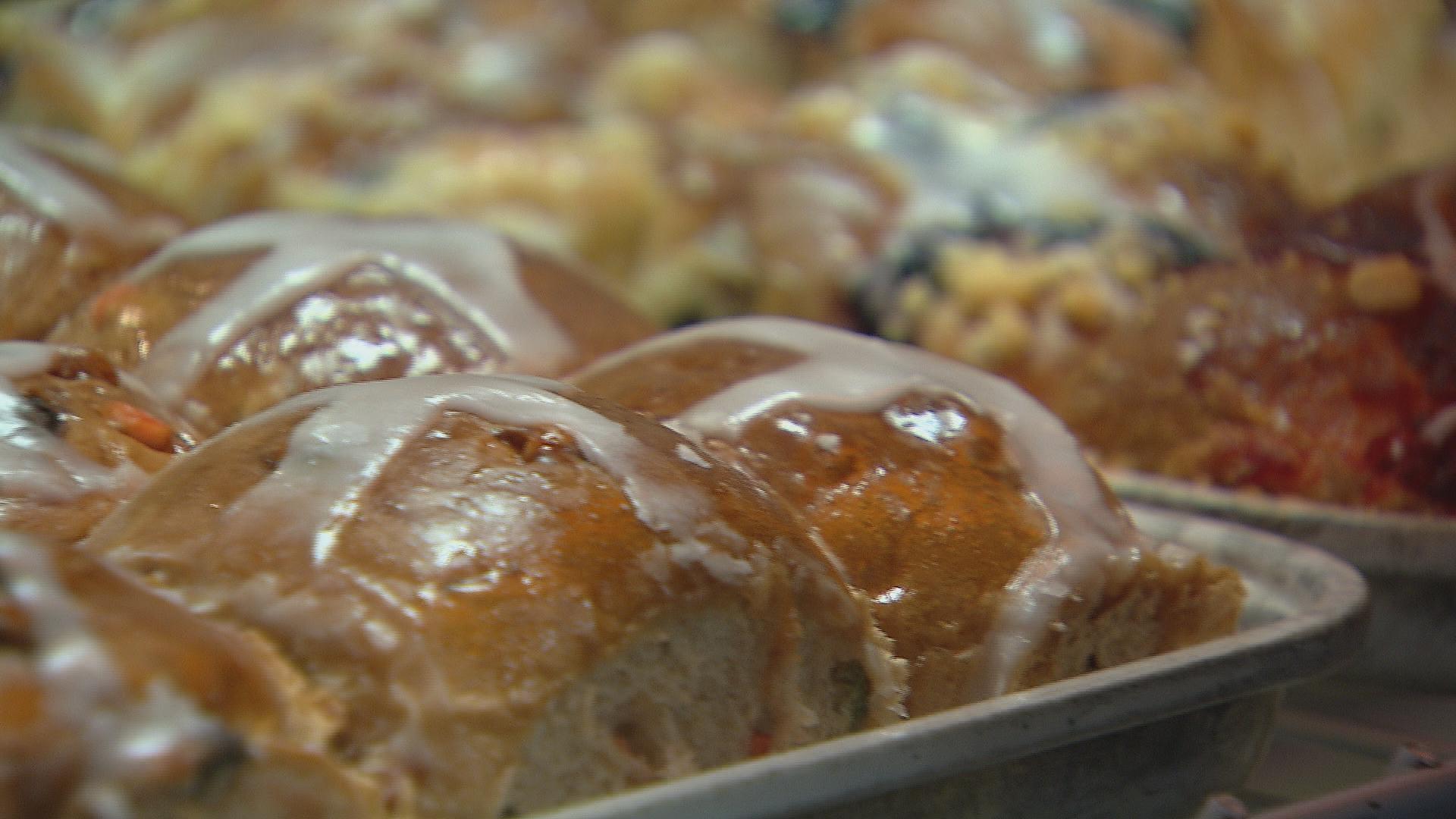 Vinicky: Not that customers would want it any other way.
To them, the Swedish Bakery is the best thing since sliced limpa bread.
Stanton estimates 500 people a day have been crowding the shop and waiting in long lines to get a final taste.
Like Anita Bonilla, who grew up in the area.
Anita Bonilla: We are very sorry to have learned, shocked to have learned, that they will be leaving because their specialty items – no one else that I'm aware of has them. Like their limpa bread and their cardamom tea rolls and the marzipan rolls, and nobody makes a Napoleon like they do!
Janice Reisse: It's closing and it's just another part of my past that's going. Erickson's and Wickstrom's is gone. The street is not the same as it was 40 years ago. And there aren't many places around that are, you know, pure Swedish.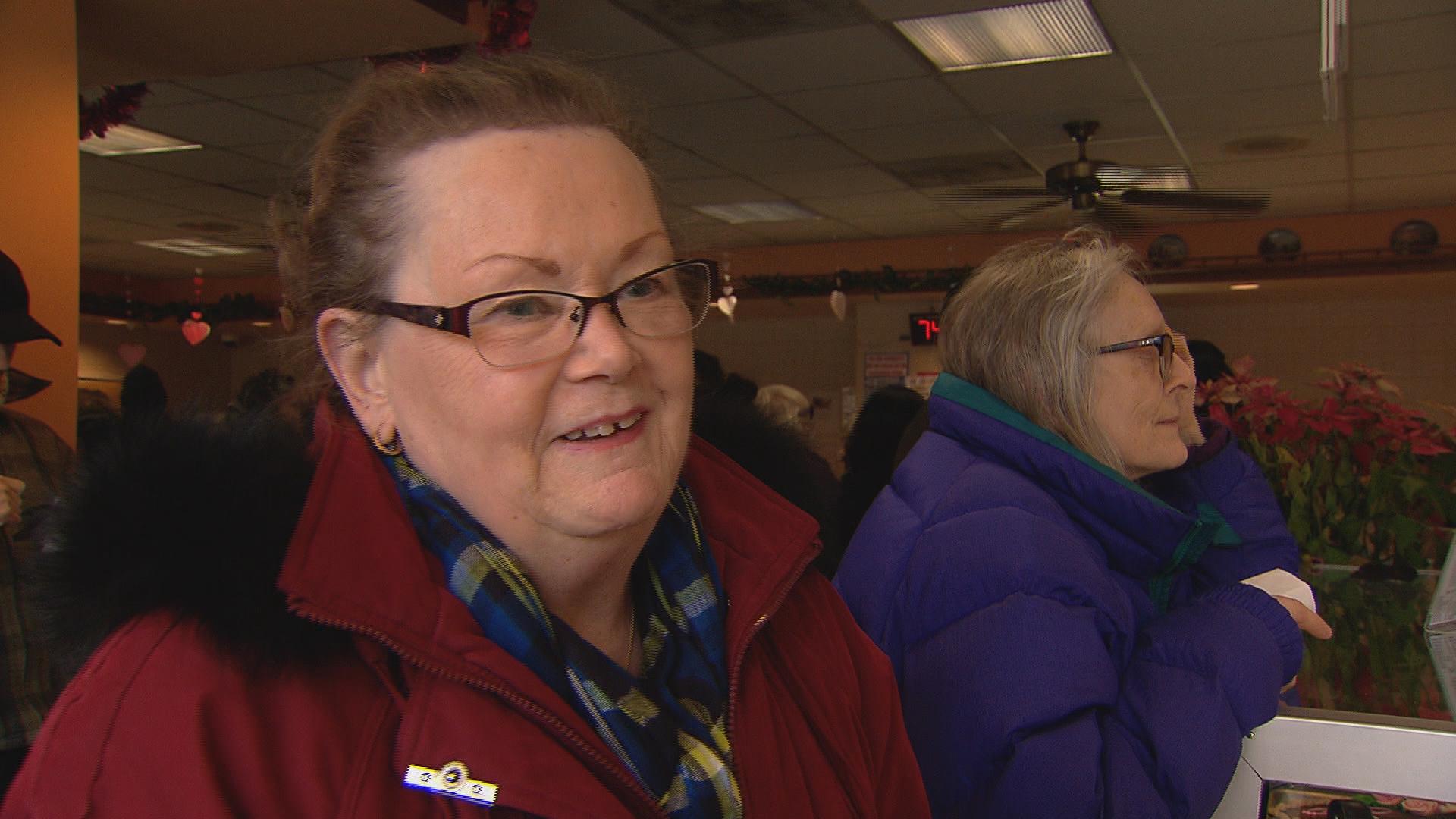 Janice Reisse
Vinicky: The Stanton family says it wanted to end on a high note, and hopes its loyal customers, as well as its 40 employees who they're helping to find other work, understand.
Stanton: Chicago used to be a city of bakeries. In the '20s and '30s I think there were 13 bakeries in the Andersonville area as it's defined now. When I was growing up there was still I think five. So, the world is changing.
Vinicky: Come March, it will be too late to buy a cake from the Swedish Bakery.
The building – and the bakery itself – are for sale. Stanton says though potential buyers have inquired about buying the business, financing is tough and there's no prospect on the immediate horizon.
If nothing pans out, there's a chance you could still get your Swedish Bakery fix, as the Stantons consider a cookbook.

Other full-service family owned bakeries in the Chicago area recommended by Dennis Stanton:
Fleckensteins in Mokena
---
Related stories: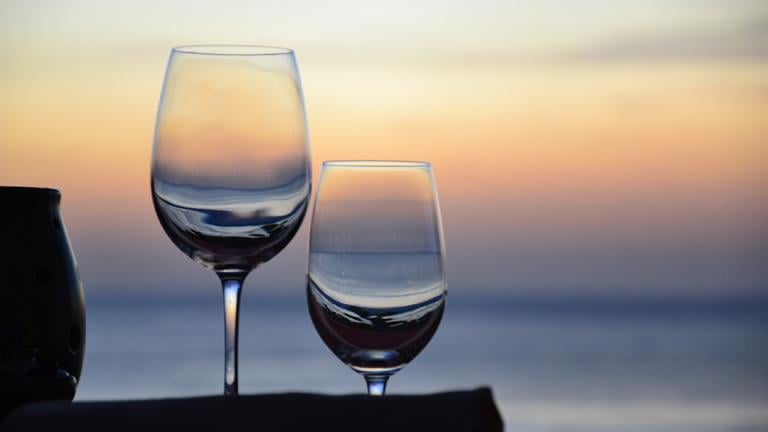 I'll Have What She's Having: Shared Plates, Experiences Can Lead to Love
Feb. 14: A University of Chicago Booth School of Business professor talks about how your romantic relationships can affect your decision-making.
---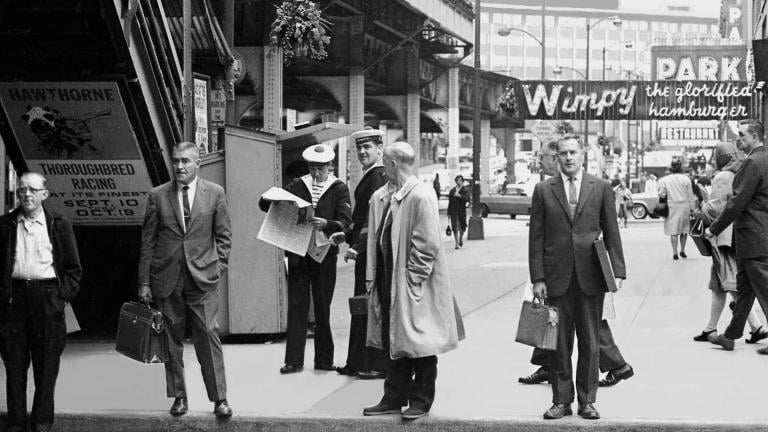 Ask Geoffrey: What Happened to Chicago Burger Chain Wimpy's?
Feb. 1: A viewer wonders what became of a Chicago burger chain that borrowed its name from a cartoon moocher. Geoffrey Baer serves up some hamburger history.
---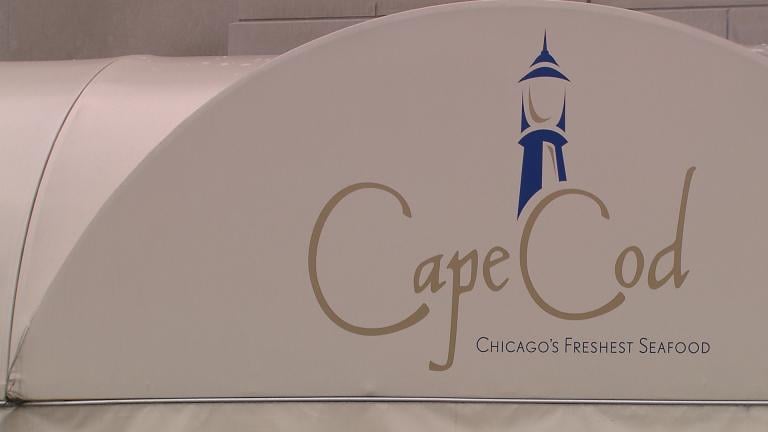 A Final Toast to Iconic Chicago Restaurant the Cape Cod Room
Dec. 14: For 83 years, the famous and not-so famous fell in love with the Cape Cod Room. But the iconic Chicago restaurant will soon serve its last meals. We tell you why.
---