Illinois shoppers would pay a reduced sales tax, under the latest version of the Senate's still-morphing bipartisan "grand bargain" to end the budget impasse, now in its 20th month.
But that lower sales tax – of 5.75 percent, down from 6.25 percent – would be applied to an expanded set of goods, including previously-exempt food and medicines.
Senators spent much of Tuesday behind closed doors debating these and other revisions to the massive deal negotiated by Democratic Senate President John Cullerton and Republican Leader Christine Radogno, but did not actually vote on any of the 12 bills that make up the package.
That could still come this week. Though legislators are squeamish about voting on an income tax hike and other tough votes, Democrats and Republicans alike expressed a desire to do something to shake the status quo.
"If we can get something out with strong bipartisan support, it's very hard to ignore," Sen. Heather Steans, D-Chicago, said. "[It] shows there's a bipartisan way out."
The package nonetheless remains in flux.
"What's on the table is yet to be seen. There were several suggestions, I know, that came out of both caucuses, I know, that are different from what currently has been proposed to all of this. Little amendments here, little revisions here," Sen. Pam Althoff, R-McHenry said. 
In addition to the sales tax changes, some of those revisions include nixing a payroll-based tax on the "opportunity" to do business in Illinois. However, the package will not repeal the Corporate Franchise Tax as had been part of an earlier version.
Also out is a new amusement tax.
And though senators say their final solution will include a change to how Illinois funds schools, a specific proposal has yet to be hashed out.
On Monday, Cullerton revealed that that package will no longer contains a minimum wage increase.
Just how much bipartisan backing the plan really has remains to be seen, and could be apparent this week if the Senate, as is expected, begins to vote on measures as soon as Wednesday.
Sen. Tom Cullerton, D-Villa Park, says how (and if) those votes will fly depends on how many votes the Senate President and Republican Leader can whip up.
"If there's no votes on the other side and then the Senate Democrats are expected to do everything, I don't think you'll see any movement at that point," he said.
"People need to get out of worrying about the next election and move into governing," Steans, who chairs the chamber's appropriations committee, said.
Republican Gov. Bruce Rauner continued to say he's "heartened" by the progress, but has refused to publicly support the package. 
Follow Amanda Vinicky on Twitter: @AmandaVinicky
---
Related stories:
Feb. 6: Senate leaders' bipartisan salve to Illinois' budget troubles is on tap for a vote in Springfield this week.
---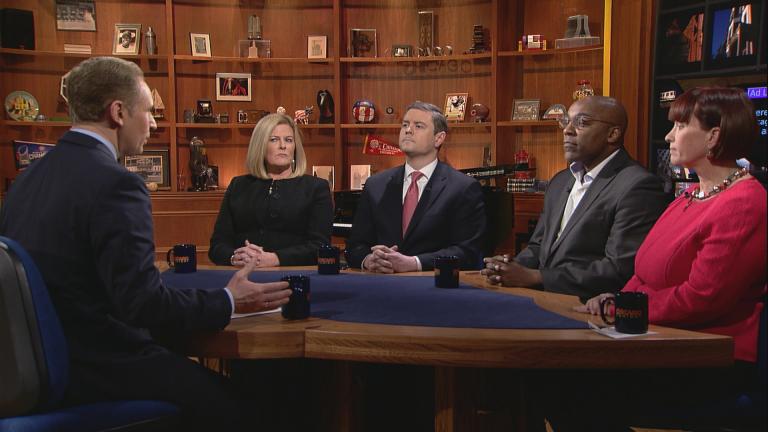 Senate Negotiations on 'Grand Bargain' Budget Continue
Feb. 1: What progress have state senators made on negotiating a budget deal, and how will Gov. Bruce Rauner and House Speaker Michael Madigan react if it passes?
---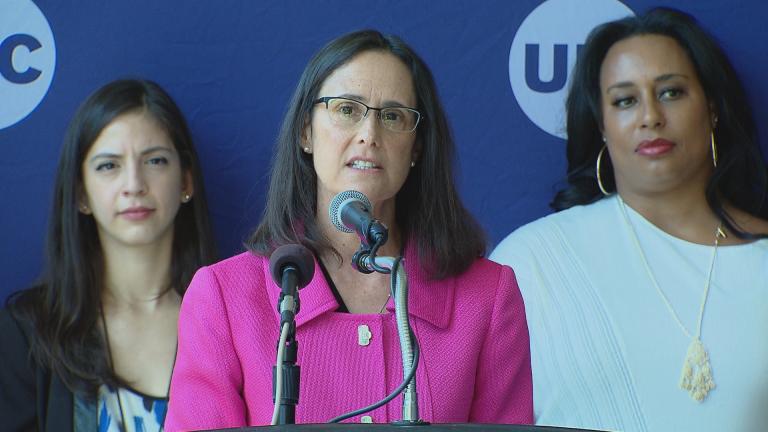 AG Madigan Files Motion to Stop State Workers' Pay Until Budget Passed
Jan. 27: Attorney General Lisa Madigan took legal action Thursday night that could bring an end to Illinois' long-running budget imbroglio, by initiating either a shutdown or a compromise.
---