It's being dubbed the tea party of the left. A new movement has bubbled up in Chicago and around the nation in response to the election of Donald Trump. It has resulted in a record volume of phone calls to Congress, and heavy pressure on local elected officials. But is it really a grassroots movement, and how will it affect the president's agenda?
The movement is called Indivisible. The Chicago chapter is, according to organizers, one of 5,000 that have sprung up around the country since the election of Trump.
It's seen as an umbrella group that has emerged out of events like the women's march and other protests that have taken place across the country.
The movement gets its name from a manifesto that was issued by former congressional aides. It outlines a plan to influence members of Congress and set the stage for an upheaval in the midterm elections.
The document, called "Indivisible Guide," advocates for things like targeting vulnerable members of Congress, chiefly by showing up at events in their districts. That means having a vocal presence at town halls, office hours and photo ops. And this is chiefly about optics – they want images to go viral of protests and of congressmen facing tough questions.
Also, the guide advocates coordinated phone calls to members of Congress, much like the campaign that has put the nomination of Betsy DeVos for education secretary on edge.
The guide also encourages organizers to actively use social media to spread its message.
Indivisible admits that it is borrowing straight from the tea party playbook and applying it to a left wing message.
"The tea party, what they did was use representative Democracy very effectively," said Indivisible Chicago Founder Jason Rieger, a software developer. "They made sure their representatives met their ideals and needs. So we're doing the same things. We are constantly calling, visiting, going to town halls when available, with our representatives and saying 'You need to represent our views, our progressive values.'"
Already this weekend, Indivisible joined other progressive groups to protest at a Republican township event where U.S. Rep. Peter Roskam, R-Wheaton, was holding court. Roskam did not speak with any of the protesters and eventually fled out of a back door. Roskam and other GOP officials are skeptical that this movement is anything but a coordinated push by the Democratic Party to try and win back control of Congress.
"There's nothing grassroots about it," said IL GOP Chairman Tim Schneider. "It's all organized by Washington to take on members of Congress that the [Democratic Congressional Campaign Committee] has labeled as targets. That's no coincidence."
Indeed, the DCCC has labeled Roskam's district and those of suburban congressman Randy Hultgren and Rodney Davis of downstate as vulnerable Republican seats.
"If this is so grassroots and just about concerned citizens, why don't you see protests in [south suburban Republican Rep. Adam] Kinzinger's district? Or other 'safe' districts?" Schneider asked.
Indivisible Chicago is meeting Monday evening in Lincoln Square.  They say they've grown from a couple dozen members to 1,500.
And they are vowing to also target Democratic representatives to put up a stiff opposition to the president, which could pave the way for many years of even further gridlock in Washington, D.C.
Follow Paris Schutz on Twitter: @paschutz
---
Related stories: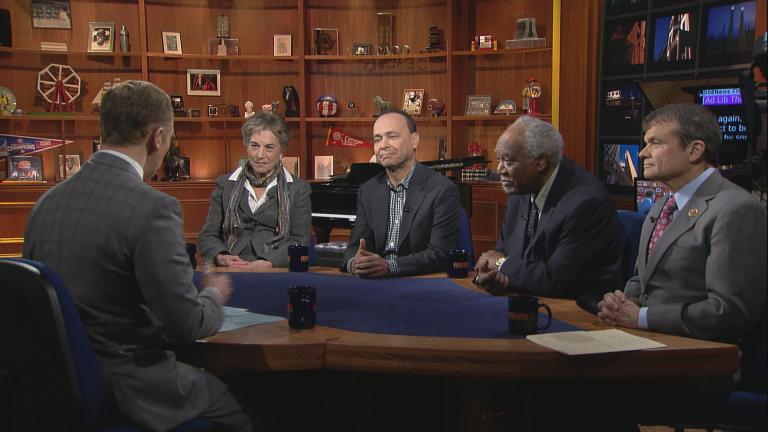 New Reality: 4 Progressives Report on Congress
Jan. 26: Republican lawmakers help President Donald Trump in his first whirlwind week in office. Democratic Congress members join us with their reactions.
---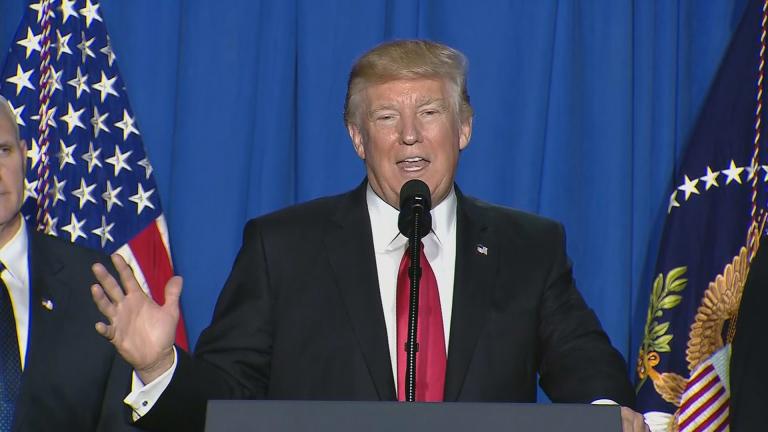 Women's March Inspires Trump Taxes March Chicago
Jan. 26: Thousands have expressed interest in a march urging Donald Trump to release his tax returns. "We want to see your taxes, Mr. President," said organizer Taran Brar.
---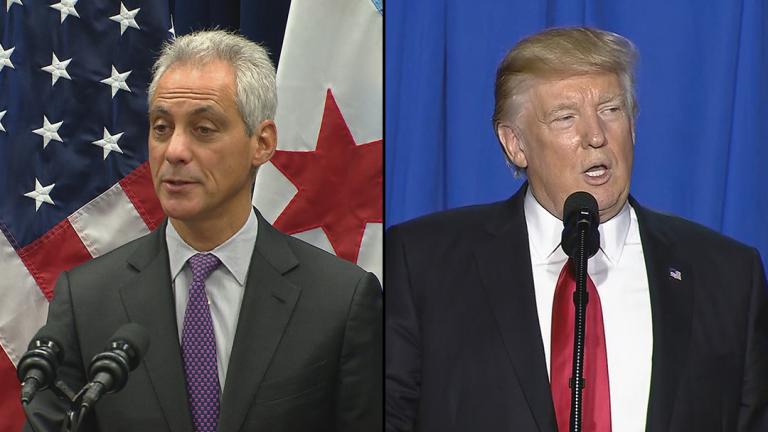 Sanctuary City Stare Down
Jan. 25: Chicago's status as a sanctuary city that harbors undocumented immigrants is on thin ice, but the mayor and other city leaders say they aren't backing down.
---