A federal appeals court just announced it will hear oral arguments by telephone Tuesday on President Donald Trump's temporary travel ban for people coming from seven primarily Muslim countries.
The federal government is trying to overturn a national restraining order issued by a lower court in Seattle, Washington, against the executive order.
Here to look at the latest twists in the battle over the ban's constitutionality are:
Retired Judge William Haddad, founding president of the Arab-American Bar Association and the chair of the American Middle East Voters Alliance.
And Richard Baehr, co-founder and chief political correspondent of the website AmericanThinker.com. He also writes about the Middle East and American politics.
Below, more about our guests.
Haddad helped put together a press conference Monday morning with 25 minority and mainstay bar associations.
"We feel that this is an illegal ban that is focused on Muslims," he told Chicago Tonight. "It's an outgrowth of Donald Trump's campaign promises. It's a prelude to a complete ban. It violates the First Amendment and Equal Protection clauses. It violates the 1965 religious discrimination law that bans discrimination against immigrants based on national origin, the Immigration and Nationality Act of 1965. It's hate speech and hate rhetoric which is fulfilling his campaign promise, but no man bigger than the Constitution. And we're standing up for the rule of law and constitution."
"The rollout of the executive order was bungled," Baehr argued. "It is constitutional because the president has authority in certain areas includes certain regulations including immigration. The judge in Washington state assumed there were religious tests which actually wasn't in the executive order. 
"Now the state is claiming it's damaged because companies are unable to fill their job rolls. I don't think we should give a veto to Microsoft because they need visas for their engineers. That's a weak legal argument. "
Chicago Tonight: What will happen if it winds its way up to the Supreme Court?
Haddad: I have complete faith that the Supreme Court will protect rights of citizens and immigrants who come here. I have complete faith in Chief Justice Roberts. The president does have immigration authority but can't make laws or orders that abridge the rights of their fellow citizens. It's un-American. There is no reasonable basis in fact for the order. There's a 1 and 3.16 billion chance an immigrant will be a terrorist here. He's exploiting the Muslim minority for political reasons.
Baehr: The court is split 4-to-4 and could swing any way. If I had to guess, the worst Trump would get is 4-to-4 tie. But Justice Kennedy might move to the other side. Look at what the Washington judge did – he just gave conclusions.  He didn't make an argument. He asked questions but it's not a compelling piece of legal reasoning. Just because he was appointed by President Bush, doesn't automatically make him conservative. He's in liberal western Seattle where people could be susceptible to arguments by big companies like Microsoft. The Washington judge made it a national ruling. It shows what power a district judge can have on national policy.  
---
Related stories: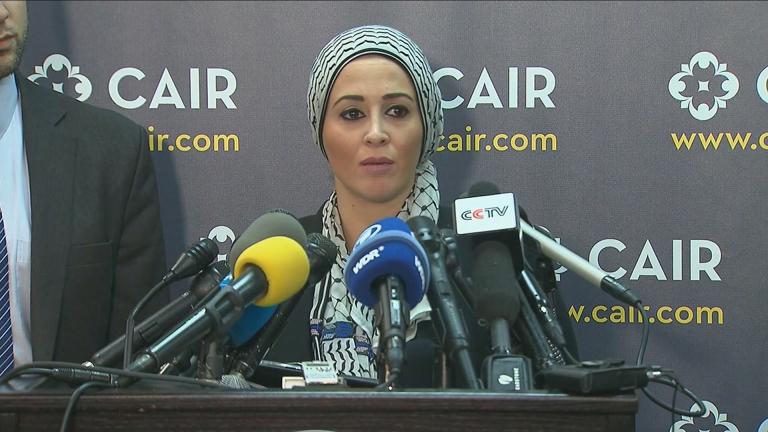 Muslim Civil Rights Group Sues Over Constitutionality of Travel Ban
Jan. 30: The Council on American-Islamic Relations filed a federal lawsuit Monday over the constitutionality of President Donald Trump's executive order, which they say targets Muslims.
---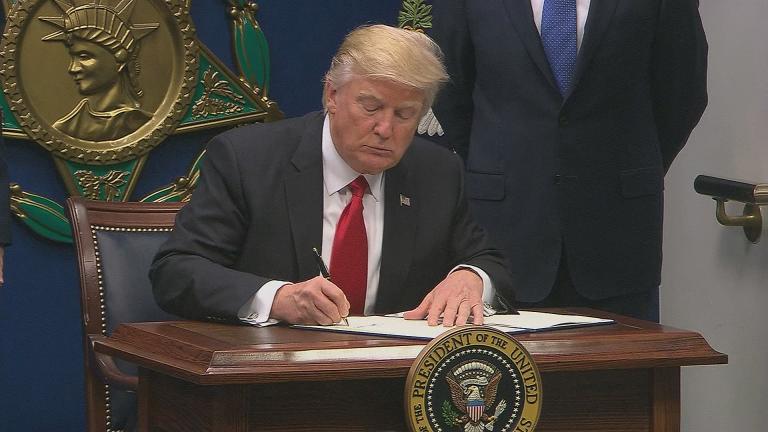 Does Trump's Travel Ban Make Americans Less Safe?
Jan. 30: The White House pushes back against criticism of President Donald Trump's travel ban. Is the executive order a big setback for counterterrorism efforts?
---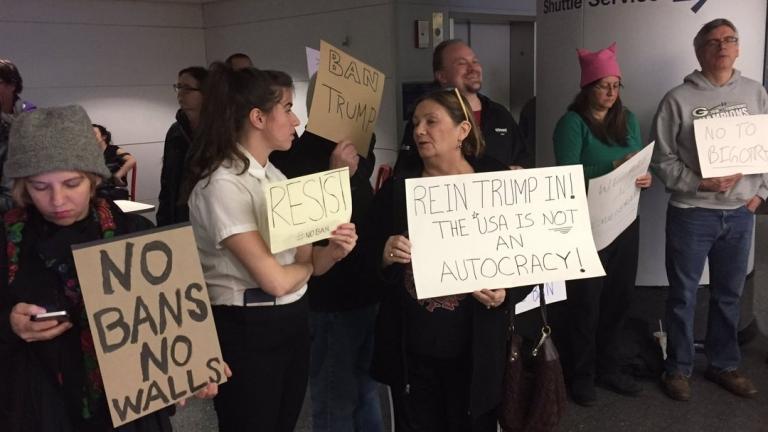 Refugees, Visa and Green Card Holders Detained, Turned Away at O'Hare
Jan. 29: What began as a regular Saturday at O'Hare International Airport grew into a dizzying scene of demonstrators and attorneys working feverishly to release travelers who had been detained by U.S. customs and border patrol officials.
---