U.S. Customs officials took more than a dozen travelers into custody for hours at O'Hare over the weekend after President Donald Trump issued an executive order halting immigration from seven predominantly Muslim countries. 
Along with the throngs of protestors, dozens of lawyers descended on the airport to help the detainees.
And on Monday, the nation's largest Muslim civil liberties organization, the Council on American-Islamic Relations, filed a federal lawsuit over the constitutionality of Trump's executive order which they say targets Muslims.
Joining us are:
Kalman Resnick, one of the leading immigration attorneys in Chicago. He was at O'Hare and working for the detainees throughout the weekend. 
Ahmed Rehab, the executive director of the Chicago office of the Council on American-Islamic Relations. Rehab was also at O'Hare speaking to the families of the detainees. 
Mike Lotus, a Chicago attorney and policy advisor for legal affairs at the Heartland Institute in Chicago and a supporter of Trump. He is also the author of "America 3.0: Why America's Greatest Days Are Yet to Come." 
Eugene Kontorovich, a Northwestern University School of Law professor who specializes in constitutional law, the federal courts and public international law. 
---
Related stories: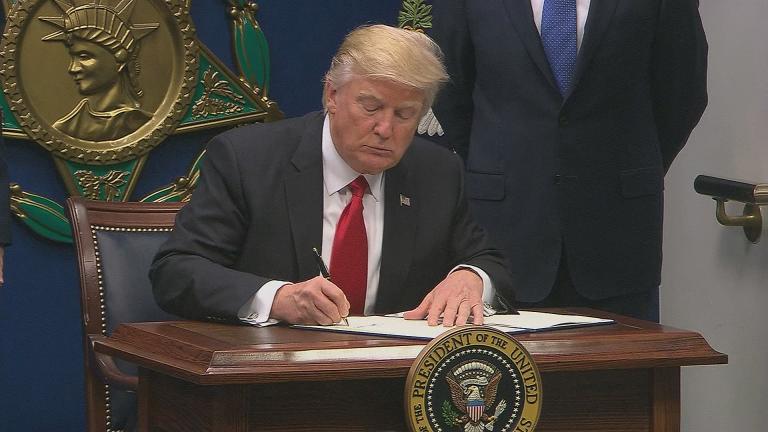 Does Trump's Travel Ban Make Americans Less Safe?
Jan. 30: The White House pushes back against criticism of President Donald Trump's travel ban. Is the executive order a big setback for counterterrorism efforts?
---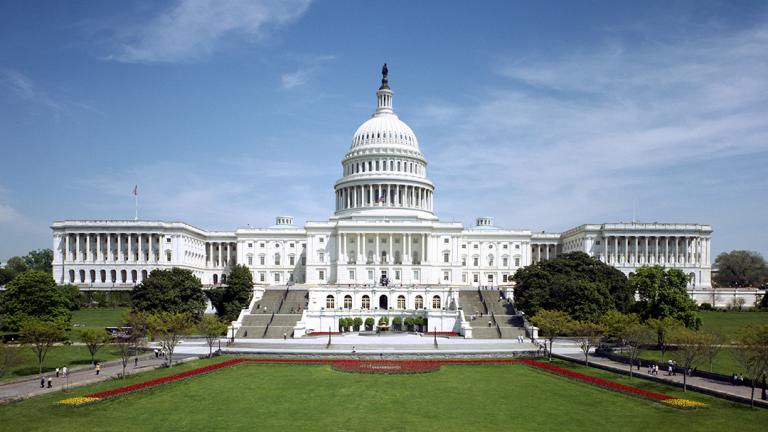 Illinois' US Senators, Reps. Respond to Trump's Executive Order on Refugees
Jan. 30: A majority of Illinois' congressional members have issued statements about President Donald Trump's executive order temporarily banning immigrants from seven predominately Muslim countries. Find out what they have to say.
---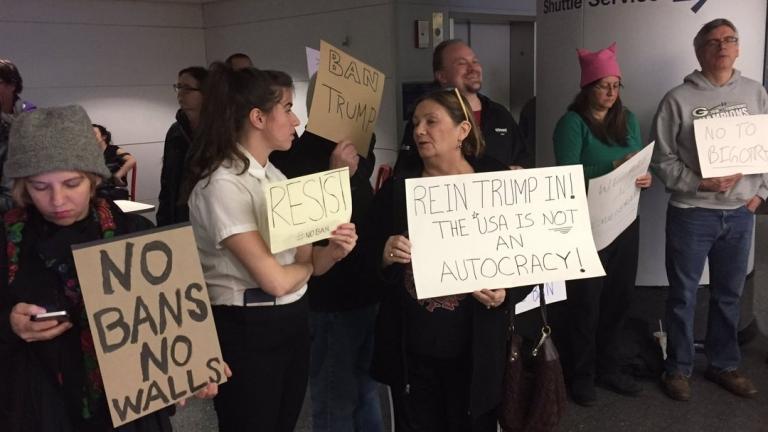 Refugees, Visa and Green Card Holders Detained, Turned Away at O'Hare
Jan. 29: What began as a regular Saturday at O'Hare International Airport grew into a dizzying scene of demonstrators and attorneys working feverishly to release travelers who had been detained by U.S. customs and border patrol officials.
---