The Chicago Police Department has been under scrutiny from the U.S. Department of Justice.
Within the next week, the DOJ is expected to release the results of its yearlong civil rights investigation into CPD. But the incoming Trump administration has signaled a different direction with its policies on policing and civil rights. Does that mean Chicago may not have to comply with this report?
The results of that report are expected to be announced late next week, before the Obama administration leaves office. It is expected to be very critical and speak to whether there is a pattern and practice of abuse, civil rights violations and racism within the Police Department. Other questions the report is expected to answer focus on whether training, technology and oversight are sufficient. It is likely to mandate that the Police Department go further with reforms than it has so far, and likely will cost millions to comply with.
The feds will sign an agreement in principal with the city that they will negotiate in good faith to come to a consent decree, whereby the CPD will be mandated to make the recommended changes. But these negotiations would have to happen under the Trump administration, which has signaled it will take a different tack with police departments. I asked the mayor if that means he would take a wait-and-see approach to the new administration before deciding whether or not to comply with these expected changes to CPD.
"That is not my approach, I wouldn't characterize it like that," Emanuel said. "(The DOJ) obviously has a deadline they're rushing to meet, to finish their job. Our job is not finished. That's been my approach from the moment I announced the police task force, but then systematically going through and putting in place the recommendations of change to give, not only our officers certainty, but to give them the tools so they can do their jobs."
Meanwhile, Senator Dick Durbin met with Attorney General designate Jeff Sessions in his D.C. Senate office yesterday and came away from the meeting with the impression that the DOJ under Trump would not pursue these changes to the CPD. He came to this conclusion, he says, after he asked Sessions a point-blank question.
"Will you follow through and implement that report? And he was not prepared to commit to that," Durbin said. "He said he wanted to wait and study and understand it better. That troubles me. These are reports done by career professionals in the Department of Justice. They're not easy, they're hard. They tell you stories about the Police Department you don't want to hear, but recommend a lot of changes. In my mind, it's an important step in moving Chicago forward from the current situation that it faces."
But Lori Lightfoot, the head of the Chicago Police Board and the chair of the Police Accountability Task Force, says there will be a local cost to not complying with the forthcoming DOJ report. She says local groups will put pressure on him regardless of what the Trump administration decides to do, and that it could embolden more civil rights attorneys to sue the city and seek damages for civil rights violations.
Lori Lightfoot (Chicago Tonight)
"Let's say it gets a scathing and does next to nothing," Lightfoot said. "That'll be known by the civil rights bar, and they'll say that the city was deliberately indifferent to the justice department report. If the city doesn't take tangible, direct actions to address those systemic problems, it is opening up the city to huge liability, and the taxpayers are going to be the ones that'll be the victims then."
We also spoke with the head of the Fraternal Order of Police who says he's encouraged by the tone toward policing from the Trump administration, and hopes this DOJ report recommends major technology and equipment upgrades for the force. But he says he does expect it will have harsh criticism on the patterns and practices of the Chicago Police Department.
Follow us on Twitter: @paschutz | @wttw
---
Related stories: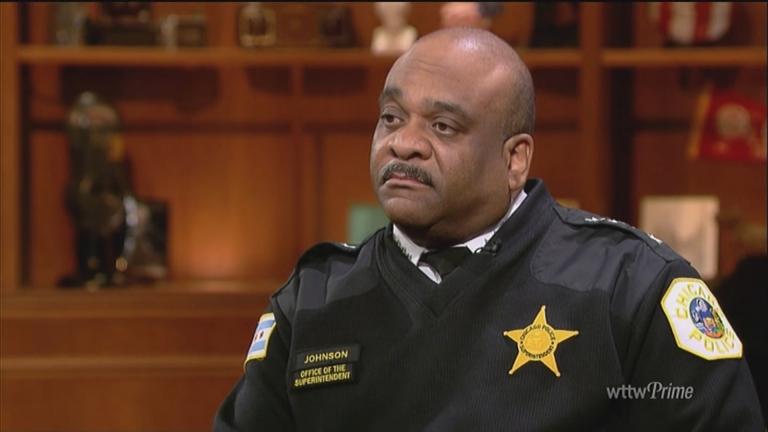 Police Superintendent Eddie Johnson on Chicago's Violent 2016
Jan. 3: "The violence in this city is more about what the bad guys are doing and not so much about what the police are or are not doing," Chicago Police Superintendent said during an interview with Eddie Arruza.
---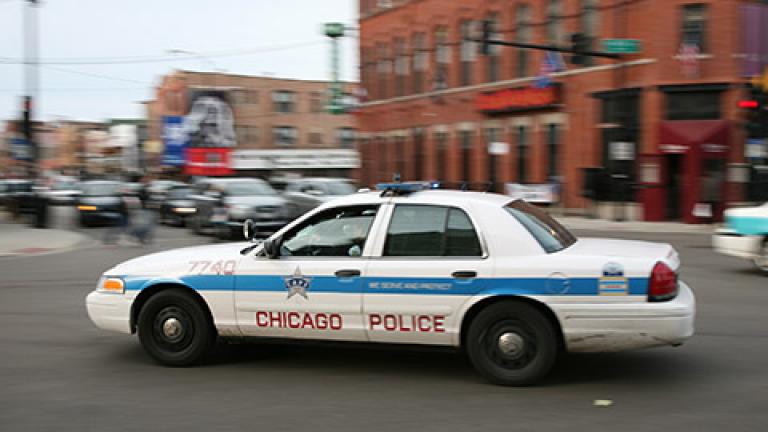 Justice Department Investigation of Chicago Police Underway
Dec. 16, 2015: The federal civil rights investigation into the Chicago Police Department is now underway. Federal officials will meet with Mayor Rahm Emanuel tomorrow and spent Wednesday with top police officials.
---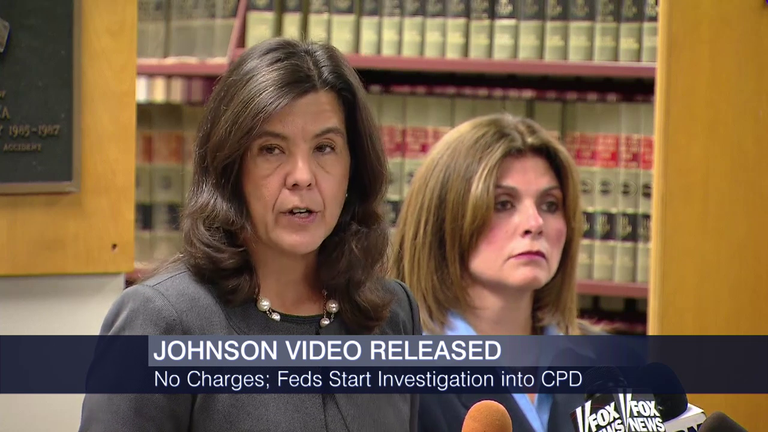 Justice Department Launches Chicago Police Department Probe
Dec. 7, 2015: U.S. Attorney General Loretta Lynch made the announcement today with Northern District of Illinois U.S. Attorney Zachary Fardon, whose probe into the Laquan McDonald case is ongoing.
---