It's no secret that Illinois is in a perilous fiscal situation, with a massive budget deficit and an ever-expanding backlog of unpaid bills. But just how bad is it, and how difficult is the solution?
A new study aims to answer those questions definitively, and here's a hint: the answers are not pretty. But the silver lining? All is not lost – yet.
This study pegs the current budget deficit at $11 billion across all funds, and concludes that it's only going to get worse if lawmakers don't come together and make big changes. How bad will it get? According to the study from the nonpartisan Institute of Government and Public Affairs at the University of Illinois, the deficit will be around $13 billion next year, $15 billion by 2022 and $22 billion by 2027 – that represents more than a third of all of the money the state brings in every year.
They prescribe as their way out:
• Raising the personal income tax rate to 5 percent from 3.75 percent, and the corporate rate to 7 percent
• Broadening the sales tax base to include taxes on more services
• Cutting 2 percent out of the budget every year
• Stimulating economic growth to grow the tax base
While the solutions aren't surprising, the amount of time it will take to dig out certainly is notable.
"We believe this would have to be maintained for about a decade to bring the budget back into balance," said the IGPA's David Merriman. "If those combination of things were done or similar things were done, it would restore a lot of confidence in the economy and it would be a feasible plan."
The tricky thing is that there aren't many areas lawmakers who can make significant cuts because of state law, mandates and court orders. Pension payments, which are expected to cost around $6 to $7 billion every year, cannot be cut. Debt service payments cannot be cut, and the state is already last or near last in funding K-12 education.
So the only remaining areas include social service agencies for the state's most vulnerable, and higher education.
"These are a lot of services that go to vulnerable populations, and also in higher ed," Merriman said. "There's a lot of uncertainty in funding now, and I think both of those areas would be much better off if they had a certain plan, even if it's less revenue, if they could plan around those and figure out the right choices to make."
The other wild card is waiting to see what the incoming Trump administration does. If federal Medicaid funding is cut or given to the state in a block grant, it'll represent a big potential loss of revenue that the state will have to sort through.
Gov. Bruce Rauner for the last year and a half has demanded that certain pro-business reforms be part of any budget, and it is a big reason why there has been no agreement. The governor has talked about further reforming the state's worker compensation laws, curbing collective bargaining rights for local governments and so on, saying that these are structural reforms that the state needs to have any chance at a turnaround.
But the authors of the study disagree.
"They aren't significant drivers of the deficit. They may be important for other reasons, but in terms of the fiscal balance of the state, it won't make much difference."
A temporary state budget that was enacted in June that spends much more than it takes in in revenue will expire in a matter of days, with no permanent solution on the horizon.
Follow Paris Schutz on Twitter: @paschutz
---
Related stories: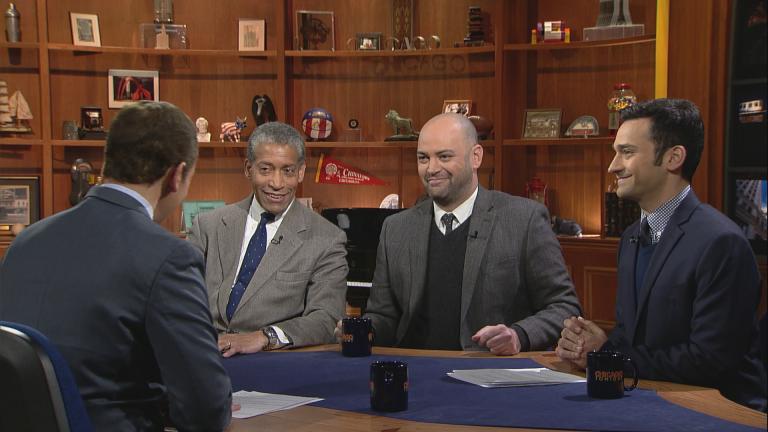 Roundtable: No Electoral Uprising, No State Budget, Chicago's Mixed Year
Dec. 19: We take a look at city, state and national political news with Chicago Tonight correspondent Paris Schutz, WBBM's Craig Dellimore and Univision's Mariano Gielis.
---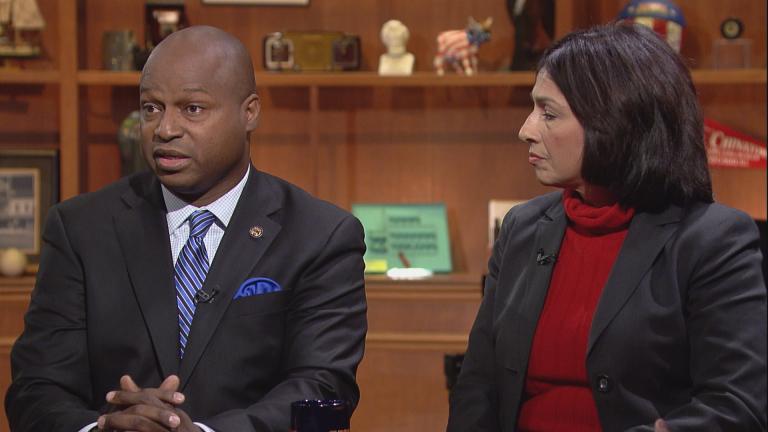 State Lawmakers Sue for Paychecks
Dec. 13: Gov. Bruce Rauner has called it a frivolous lawsuit, but six state lawmakers who are fighting to get their paychecks say it's about defending the state constitution.
---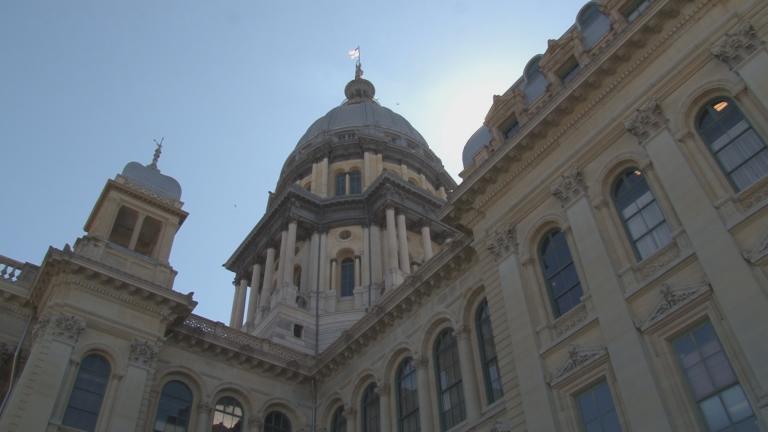 Illinois Budget Crisis Hurting Public Safety, State's Attorneys Say
Dec. 7: State lawmakers don't appear to be any closer to passing a budget, and prosecutors warn the impasse is damaging public safety. Three county state's attorneys weigh in.
---