It's a high-stakes stare down on the state budget that has legislative leaders and the governor agreeing on almost nothing, except that they blame each other for the dysfunction.
In a month, a temporary state budget that is $8 billion out of whack will expire, but it has left both sides trying to avoid wearing the jacket for what appears to be a certain income tax hike.
Gov. Bruce Rauner and legislative leaders were to meet again Thursday, but the meeting was called off. Rauner says it's because leaders don't have a budget plan. Democratic leaders say it's the governor who doesn't have a plan.
The reality is, a series of working groups, spearheaded by the governor's budget director, concluded that taxes would have to go up from 3.75 to 4.85 percent, and that the sales tax would be broadened to include some services. In addition, there would be cuts and some reforms. But neither party wants to be the first to propose a tax hike.
I asked the Senate president, Why not go first? He responded that he believes it's on the governor to do that.
"He has to tell us, 'I have a plan where we'll cut $8 billion out of the budget,' or, 'We're going to cut some of it, but we're going to need some revenue.' It's not a matter of who's going first. We don't have the votes in the Democratic Party to pass a tax increase and then override it if Rauner veto's it. So that means, if there's gonna be a tax increase, Governor Rauner is going to determine what that level's going to be, or if it should be. Tell us that number and then we'll go back and figure out how to spend the money you're willing to sign."
Meanwhile, the governor Thursday said his list of turnaround reforms are down to two must-haves, if he is going to sign off on a tax increase or temporary budget.
"We're standing ready to meet with them anytime to get a balanced budget with reforms," Rauner said. "If the stalling continues, as it has now for a long time, I will insist that, at a minimum, term limits and a property tax freeze are part of any stopgap budget before I would accept that."
But Cullerton says those two reforms don't have any realistic chance.
"Term limits have nothing to do with the state budget. And, you can't freeze property taxes until you reform the school funding formula, until you find out how much money the schools are going to get with a balanced budget," he said.
In addition to this, CPS is short $215 million that it was banking on from Springfield. The governor vetoed the bill, the Senate overrode it but it will likely die in the House. The governor's approval of the CPS deal was that the state help out with CPS pensions if leaders helped pass statewide pension reform modeled on a plan proposed by Cullerton himself.
So why isn't that pension reform happening? Cullerton says the governor's contract dispute with state public employee union AFSCME has poisoned the well, and that it's the governor who's holding up pension reform.
"He's offered them no pay raises for four years, and to cut their healthcare by a third. How, on top of that, can we say 'We're going to cut your pensions too?' He has an ability to negotiate that contract and help us pass a pension reform bill. Democrats or Republicans won't vote for pension reform. The conversation isn't what's going in the bill, it's, how are you going to pass it? And he's not offering any help."
It's hard to find any lawmaker who believes a budget solution will happen without it being led by rank-and-file lawmakers who may have to defy their leaders.
We asked for an interview with House Speaker Michael Madigan as well, but through his spokesman, he declined.
Follow Paris Schutz on Twitter: @paschutz
---
Related stories: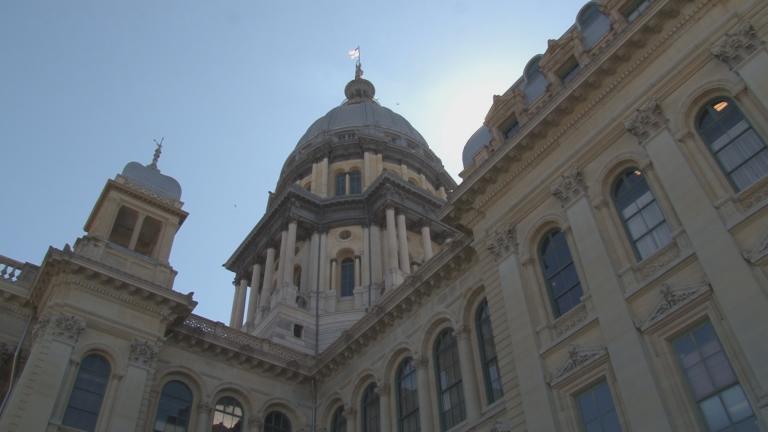 Illinois Budget Crisis Hurting Public Safety, State's Attorneys Say
Dec. 7: State lawmakers don't appear to be any closer to passing a budget, and prosecutors warn the impasse is damaging public safety. Three county state's attorneys weigh in.
---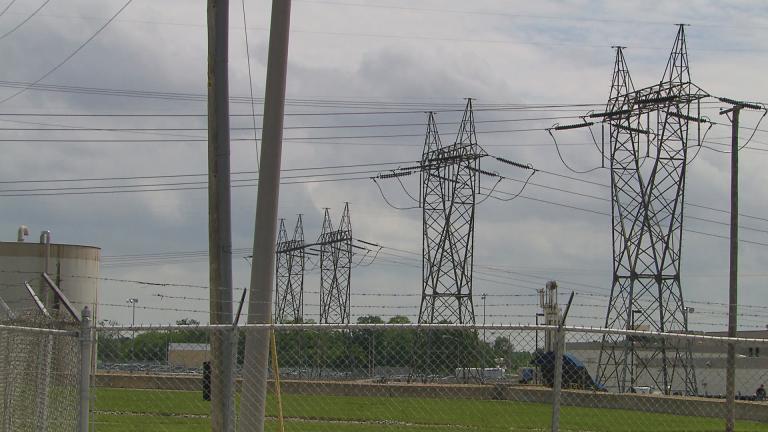 Rauner to Sign Controversial Energy Bill as Debate Rages On
Dec. 6: A controversial energy bill is set to be signed by Gov. Bruce Rauner on Wednesday. We hear from both sides of the debate over the Future Energy Jobs Bill.
---
Springfield Standoff: Lawmakers Weigh In on Budget Stalemate
Dec. 5: Legislative leaders are still bickering – with no budget compromise in sight. Two lawmakers weigh in on the ongoing budget stalemate.
---