The inauguration of President-elect Donald Trump may not be until Jan. 20, but Congress officially was back in business Tuesday. The 115th Congress was sworn in, including new members from the Illinois delegation.
Up next, according to congressional leaders, is the repeal of the Affordable Care Act. How will that work, and will the Democratic Party aim to block it?
New members of that Illinois Delegation include Sen. Tammy Duckworth who was sworn in by Vice President Joe Biden on Tuesday afternoon with her daughter, mother and husband at her side.
Duckworth, a two-term congresswoman from suburban Hoffman Estates, defeated Republican Mark Kirk in November. She will serve on the Committee on Environment and Public Works, as well as the Committee on Commerce Science and Transportation.
Meanwhile in the House of Representatives, two new congressmen from the Chicago area were sworn in: Raja Krishnamoorthi replaces Duckworth as representative for the northwest suburbs in the 8th Congressional District and Brad Schneider reclaims the seat in the hotly contested 10th Congressional District, which encompasses most of the North Shore. Schneider defeated Republican Robert Dold for re-election. Dold had defeated Schneider two years prior.
The two were sworn in by House Speaker Paul Ryan, who has talked about an ambitious agenda right out of the gate but avoided specifics in his address to Congress on Tuesday.
"It's no secret that millions of Americans across this country are deeply dissatisfied with their current situation," Ryan said in his address. "They've looked to Washington for leadership, and all they've gotten is condescension. For years, they suffered quietly behind shuttered factories and shattered lives. But now, they have let out a great roar."
Item No. 1 on the agenda is the repeal of the Affordable Care Act, which leaders in Congress say will be voted on next week. But the details are vague. Chicago Tonight spoke with staff members for a few Illinois Republicans who mentioned their desire to keep provisions like being able to get insurance with pre-existing conditions and allowing children to stay on their parents' health care plan until the age of 26.
But they acknowledged that it would be difficult to do so without keeping the individual mandate to buy insurance – something Republicans have vowed to get rid of. They said that those are things still being hashed out, as are questions of how much of the law would be repealed, the Medicaid expansion, the lifetime limits, how long the rollback period would be, and what exactly the law would be replaced with. 
Despite the lack of an apparent plan, downstate Illinois Congressman Rodney Davis told Chicago Tonight that the one surety is that the law doesn't work as is.
"Families are struggling because they cannot afford health insurance under Obamacare," Davis said. "The average plan in Illinois is going to increase by 44 percent this year and that's just the average, some increases go up to 55 percent. This law is especially crushing to many middle-class families who don't qualify for subsidies but still have to pay the high costs."
Illinois senior Sen. Dick Durbin took to the floor to admonish Republicans, who he believes don't know any answers to those questions.
"Twenty million Americans now have health insurance because of the Affordable Care Act," Durbin said. "We have the lowest rate of the uninsured in American history. Now, Republicans say they want to repeal this. But it's not 'repeal and replace' they're looking for. It's 'repeal and retreat.' They don't know where to turn. They're running away from the mess they'll create by repealing Obamacare. They're running away. If there's a better plan, bring it up for a vote. Let's have some certainty about our future."
And there is local anxiety over a possible repeal of Obamacare. Cook County's health system financially relies on the law, specifically the federally funded Medicaid expansion. Their CountyCare HMO-style program for these recipients enrolls 150,000 county residents, and county officials are worried what would happen to these patients if a rollback were to occur. A task force that is studying the specific effects of a rollback and results are expected in the coming days.
Cook County Board President Toni Preckwinkle has said a full repeal would be "catastrophic."
Follow Paris Schutz on Twitter: @paschutz
---
Related stories: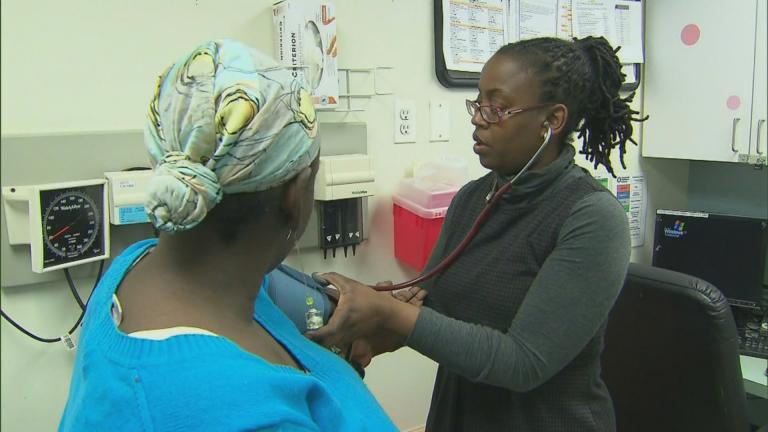 What's Ahead for the Affordable Care Act?
Nov. 15: On the campaign trail, Donald Trump spoke often about immediately repealing the Affordable Care Act. Now, as president-elect, he appears to be changing his plan. A look at what might be ahead for Obamacare.
---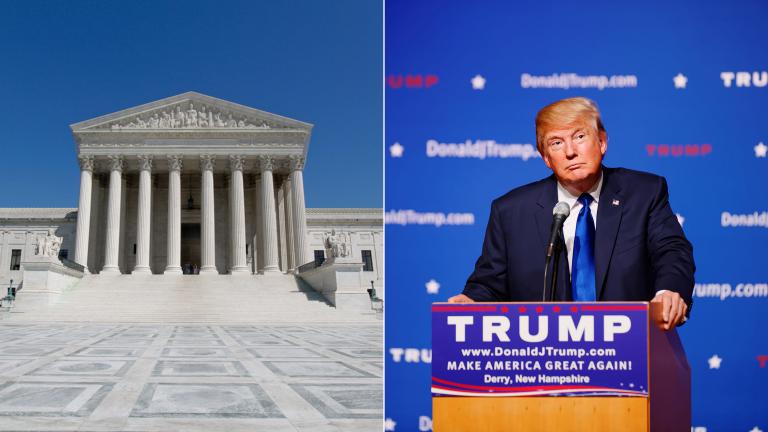 Donald Trump and the Future of the Supreme Court
Nov. 15: The Supreme Court under President-elect Donald Trump. Who will he nominate? And could the court actually keep him from doing some of things he wants to do?
---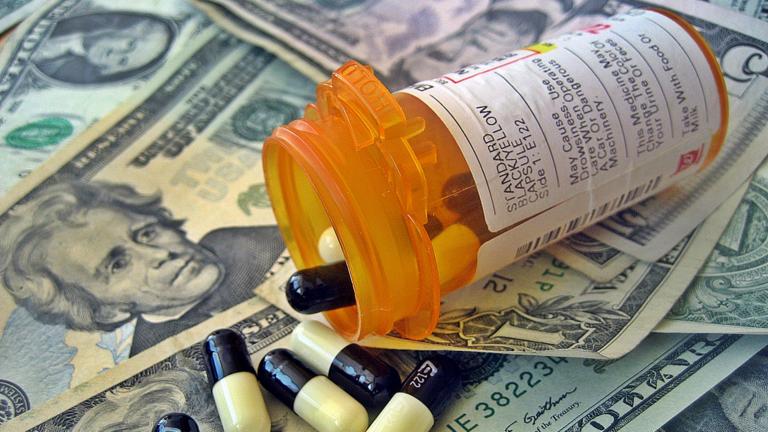 Premiums Rise, Choices Dwindle in Illinois Under Obamacare
Nov. 1: Open enrollment begins for health plans under the Affordable Care Act. But in Illinois and other states, rates are rising and choices are dwindling. Find out why, and what options consumers have.
---