Thirteen-year-old Joshua Mhoon leaves for Germany on New Year's Eve to study with some of the world's best pianists. He recently played at halftime during a Chicago Bulls game, performing a mash-up of Beethoven and Bruno Mars.
The eighth-grader is also warm, friendly and funny, belying the old idea of musical whiz kids as automatons.
Mhoon joins us on "Chicago Tonight" to talk about his life as a teenage wunderkind. He is also scheduled to play the Russian composer Kapustin's "Finale," a 20th century classical song with a jazzy edge.
Video: Joshua Mhoon performs Sonata No. 38, third movement, by Joseph Haydn
---
Mhoon attends Quest Academy in Palatine and studies composition, theory and performance at Chicago's acclaimed Merit School of Music.
Last year he participated in a master class with award-winning concert pianist Lang Lang in Vienna, Austria, and he was featured on WFMT's "Introductions." He also played Ebony's Power 100 Gala at Lincoln Center in 2013. Not bad for a young man who started playing keyboards five years ago when told his hands were too small for the guitar.
He's also the proud owner of a new Steinway grand piano, his favorite composer is Sergei Rachmaninoff, and he loves to travel.
Beyond music and performance, Mhoon might even discuss the virtual reality games he created to go along with the virtual reality glasses he gave his father for Christmas.
And, if you hadn't already guessed, he's also a member of Mensa.
Video: Joshua Mhoon performs Kapustin's "Finale"
---
Related stories: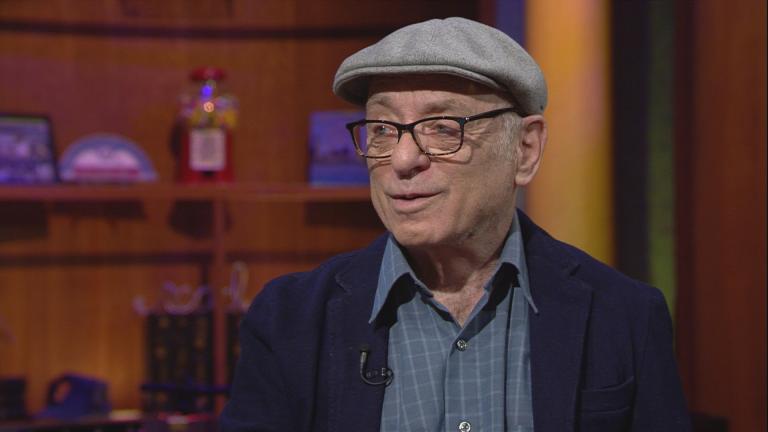 Erwin Helfer, Blues Professor, Pounding Pianos at Age 80
Dec. 28: A Chicago master of blues and boogie-woogie piano joins us in conversation and performance.
---
For Elsa Harris, Playing Music About Preaching the Gospel, Healing
Oct. 3: Elsa Harris has played in Chicago churches since she was 12 years old and has performed around the world. Jay Shefsky has a profile of this "legend of Chicago gospel."
---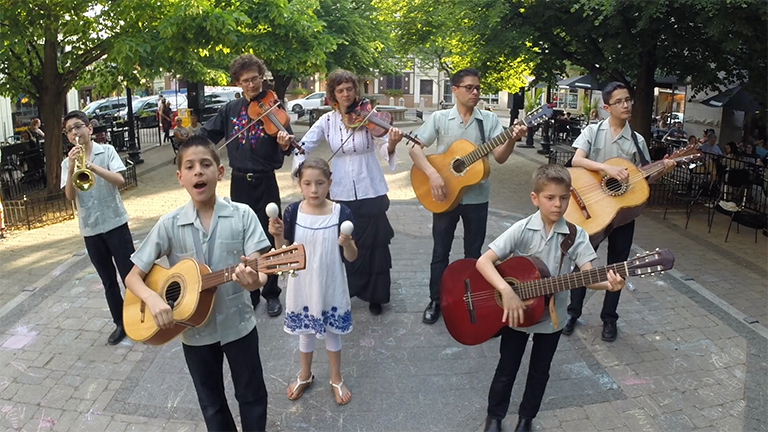 Chicago Family Band Makes Beautiful Music as Cielito Lindo
Sept. 15: Remember the very musical von Trapp family from "The Sound of Music"? Last summer, my daughter and I met a group you might call the Chicago von Trapps. Together with their father they call themselves Cielito Lindo, which means "beautiful heaven."
---