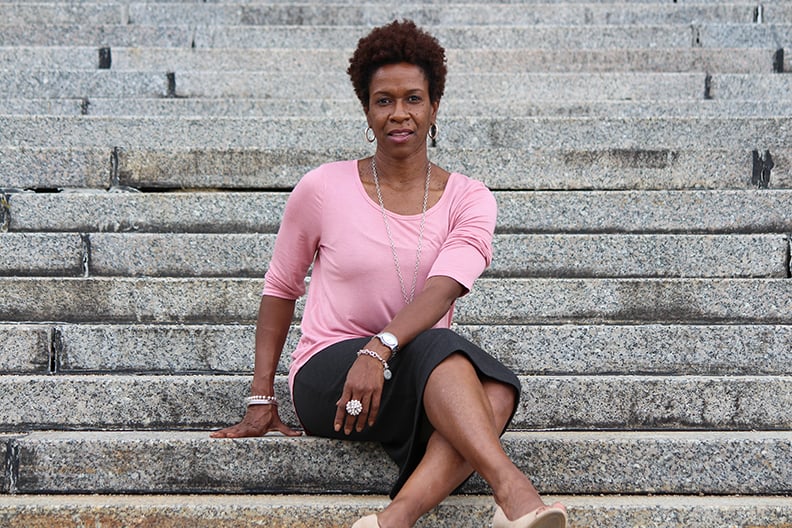 Lisa Daniels lost her son, Darren Easterling, to gun violence in 2012, and she asked the judge to be lenient with the man who shot him. "When people are locked away for years and years, it does nothing but teach them to be better criminals," she said. "You bring them out and expect them to become productive in society without having addressed what got them there in the first place." (Remington Cleve)
On Oct. 21, Lisa Daniels sat inside the Markham County Courthouse awaiting the plea hearing of Michael Reed, the man who fatally shot her 25-year-old son, Darren Easterling, in 2012.
Reed was 21 when he fired several shots at Easterling during a drug deal in Park Forest. He pleaded guilty to second degree murder and faced up to 15 years in prison. As part of the judicial proceedings, Daniels asked to read a victim impact statement.
Court advocates advised her to detail the pain and trauma her son's death had brought upon her family. Instead, Daniels acknowledged that both her son and his killer made poor decisions that day, but that her son "didn't deserve to die … as a result of those choices."
She also asked for leniency.
"This young man does not deserve to spend another year, day or minute behind bars as a result of his poor choices," she read aloud. "I ask you to please show this young man leniency as you decide his sentence."
Reed was given a sentence of seven and a half years. He is expected to be released by 2019.
"There is a whole thought that … your feelings and experiences are going to be justified by the punishment of another individual for what they did to you," Daniels said. "I don't believe that this young man going to jail for years and years is justice. I don't have that belief."
In Illinois, Daniels is not alone in her philosophy.
A new survey from the Alliance for Safety and Justice, a national organization that advocates for public safety and criminal justice reform, reveals that statewide, seven in 10 crime victims prefer a "more balanced approach to public safety." This favored approach, the survey states, includes shorter sentences and a greater focus on prevention, rehabilitation and trauma recovery.

---
Some 2,000 people throughout Illinois took the survey, representing a diversity of races, ages, genders and political affiliations. Among the participants, 32 percent reported being a victim of crime in the last 10 years.
When asked whether Illinois should "invest more in prisons and jails" or "invest more in schools and education," 90 percent of crime victims in Chicago said they prefer the latter. (The figure was similar for the "urban" population statewide, at 89 percent; whereas the "suburb" category dipped to 79 percent.)
The report also notes that Chicago residents are "more likely to experience victimization," along with people under the age of 30 and with incomes under $50,000.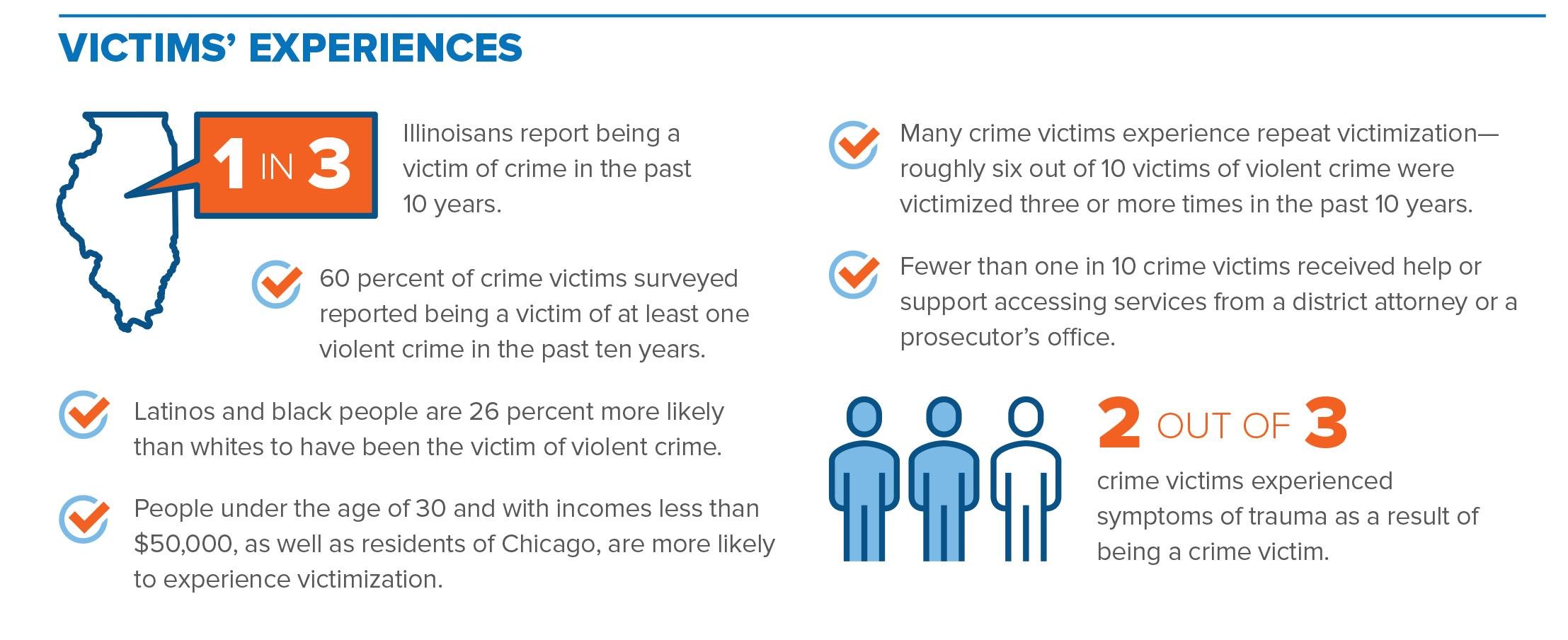 ---
Illinois's prison population has been rising exponentially over the last four decades. According to the Illinois State Commission on Criminal Justice and Sentencing Reform, the state inmate population has swelled from 6,000 in 1974 to nearly 50,000 by the end of 2014. Established in 2015 by Gov. Bruce Rauner, the commission is tasked with developing strategies to reduce by 25 percent the prison population by 2025.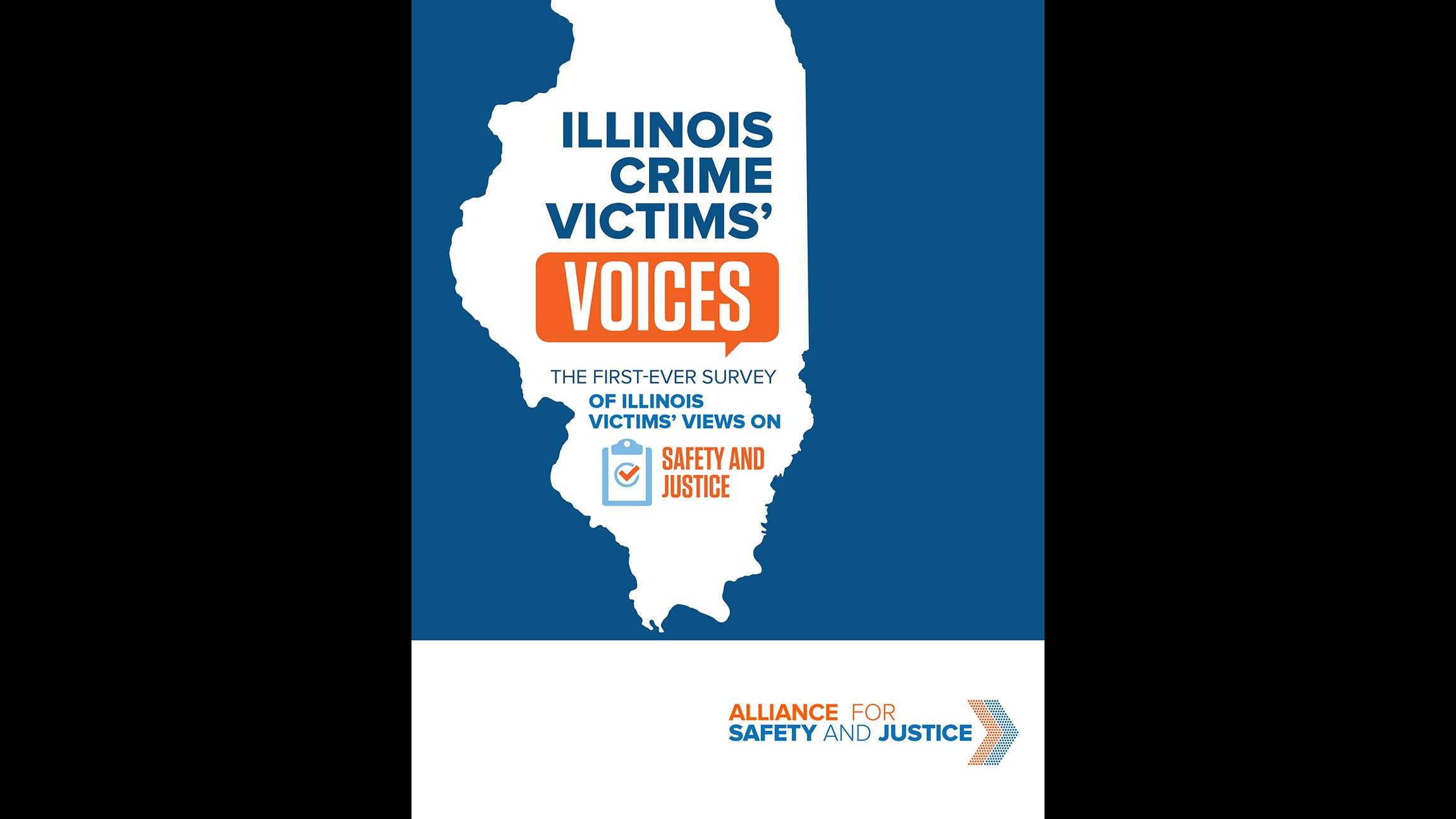 Document: Read the Alliance for Safety and Justice report
ASJ President Lenore Anderson believes that the debate over criminal justice reform should center on the needs of those who are directly impacted by crime. Most crime victims, she says, are impacted by trauma that, if left untreated, can lead to other problems down the road, such as substance abuse and economic instability.
"If we really wanted to help protect victims, then talking to them would be the best step towards trauma recovery," she said. "When we talk about our approach to balancing our view of public safety, if we reduce the over use of prisons, we could free up money that could go to programs aimed at healing those who are impacted."
In Chicago, where homicides have surpassed 700 this year, state legislators are toeing the line between introducing policies that are tough on crime while not contributing to the overcrowding of Cook County jails.

"I don't believe that this young man going to jail for years and years is justice."
–Lisa Daniels
---
Next month, state Sen. Antonio Muñoz is sponsoring a bill that would impose longer sentences on defendants who have already been convicted of a gun-related crime.
The legislation looks to modify a failed 2013 bill that, had it been adopted, would have increased sentences for illegal gun possession and required those convicted of such crimes to serve 85 percent of their sentences.
State Sen. Kwame Raoul opposed the 2013 bill due to its "truth in sentencing" provision, which aims to curb parole opportunities so that inmates serve their full sentences. The new bill, he explains, will give more discretion to judges, allowing them to consider certain criteria, such as the offender's employment or when any previous offenses took place, to determine whether to deviate from the repeat offender minimum.
"My work, by and large, has been to drive down the prison population," Raoul said. "But that work understands that there are people suited to be incarcerated because they are threat to public safety. Incapacitating that person and hopefully rehabilitating them could save a life."
Since her son's death, Daniels has also been an advocate for criminal justice reform. She is in the process of creating the Darren B. Easterling Center for Restorative Practices, which she hopes to launch next spring. The foundation focuses on trauma recovery for individuals affected by crime in different ways, from young children and mothers who have lost loved ones to gun violence, to young men in jail who have committed such crimes.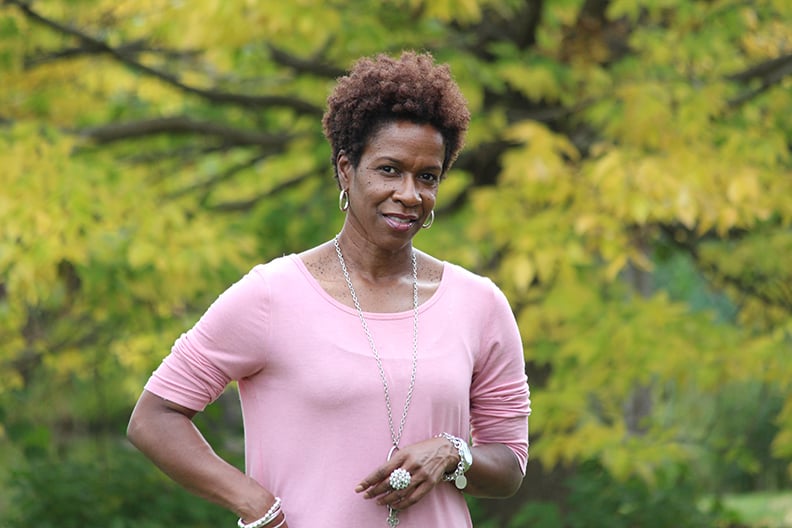 (Remington Cleve)
"The truth is that nothing is going to change what happened. What we need to change is the now," said Daniels. "I can't change Darren. I can't bring him back. But what I can do is be a catalyst in changing [Reed's] life, changing my grandchildren's life, changing my life, and let Darren be the seed that fell to the ground that died to make new life."
Follow Reuben Unrau on Twitter: @reubenunrau
---
Related stories: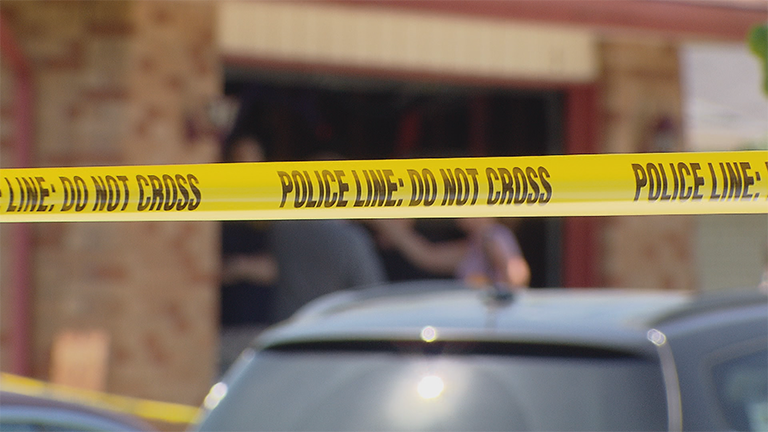 Study: Exposure to Violence Can Trigger PTSD Symptoms
Dec. 16: A new study reveals a possible link between African-American women who live in impoverished neighborhoods and the chances of developing post-traumatic stress disorder.
---
West Side Residents Approve Higher Taxes for Mental Health
Dec. 5: Why residents on the West Side of Chicago voted overwhelmingly to raise their property taxes a bit higher than the rest of the city.
---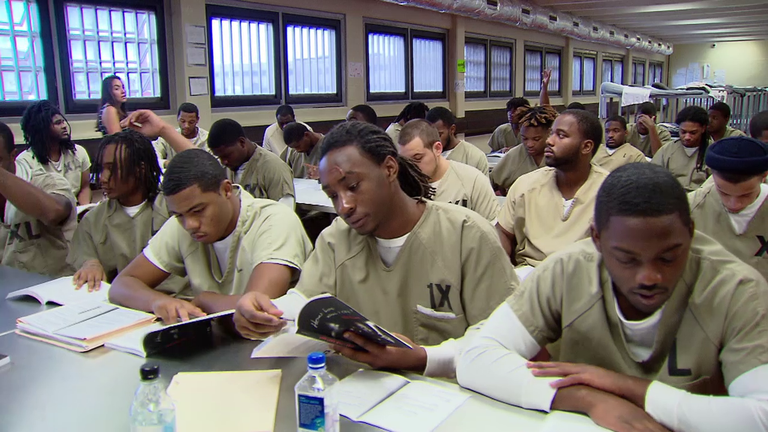 New Program to Stem Chicago's Violence Epidemic Starts in Jail
Oct. 20: For many young men inside the Cook County Jail, violence on the streets is a daily reality. But a new program based at the jail aims to change that reality.
---