A new effort to stem Chicago's violence epidemic is starting in an interesting place: the Cook County Jail.
For months, the jail has been quietly testing out a pilot program called the Sheriff's Anti-Violence Effort, or SAVE.
The idea: to intervene in the lives of young men who aren't necessarily violent, but come from violent communities in order to prevent them from returning to jail after their release.
Inside housing division two, dorm one, at the Cook County Jail, 40 detainees are reading from a book of essays on violence in Chicago.
The stories hit home with many of them.
"I grew up in the same area. My house was a block from the same street they named, Lawrence and Tory," said one young man.
For these detainees from Chicago's 15 most dangerous neighborhoods, exposure to crime began at an early age.
"When you're younger, it's not hard to get a weapon from an older person because older people … they give the weapons to the younger kids because the younger kids will get a minor charge when they get caught with one," said an inmate named Reuben.
While waiting in the Cook County Jail for their cases to be decided, these young men are now receiving up to five hours of therapy a day, both in this group setting, and individually.
The goal is to break the cycle of violence.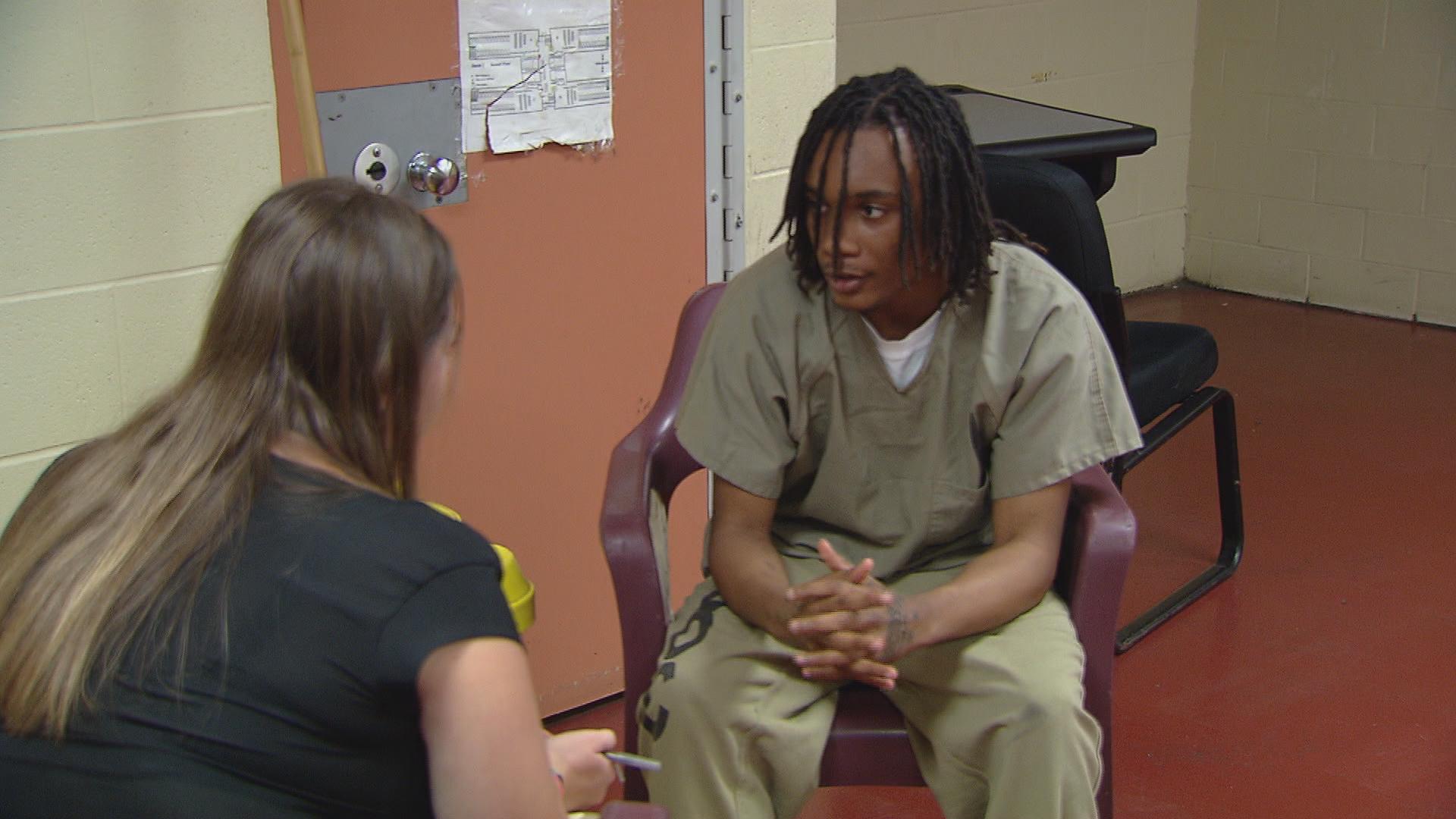 The program is called the Sheriff's Anti-Violence Effort, or SAVE. Sheriff Tom Dart initiated the program because he wanted to stop the revolving door for some inmates.
"The vast majority of people that come in contact with the criminal justice system never go to prison," said Dart. "They go to jail for two days, five days, three months – whatever it is – and then they go right back to the community. We can't just keep churning people back out to the streets, who have issues that brought them in contact with us."
These men are all about the same age: 18 to 24. All face felony charges. And because they're also from the city's most violent zip codes, they were asked to join this program.
"It doesn't mean they're the most violent offenders, it just means they were around that level of violence. Our point of intervention is the jail," said Elli Petacque Montgomery, the sheriff's director of mental health policy and advocacy. She led the program's development.
"Typically, you would never put 18- to 24-year-olds together on a tier, you would never have 48 18- to 24-year-olds because they fight, because they're young. … The idea was to intentionally put this population together, from different neighborhoods, thinking if they can get along and work it out in the tier, using the skills that we teach them – like conflict resolution, anger management, anti-violence, therapy – that they would be able to then apply those skills to the community," said Montgomery.
Each of them has voluntarily joined the SAVE program, and their participation has no bearing on their criminal cases.
Montgomery surveyed the men to find out what skills they would find most useful.
"They wanted parenting classes, they wanted anti-violence classes, they wanted psycho-education around drugs, around learning, they wanted GED prep, they wanted job training, they wanted vocational training. They want it to stop," she said.
The program is not for inmates with mental illness, though the argument could be made that many of them may experience post-traumatic stress disorder because of the violence they've witnessed, sometimes as young as toddlers.
And the violence they've experienced on the streets sometimes follows them inside, creating tragic, but teachable moments.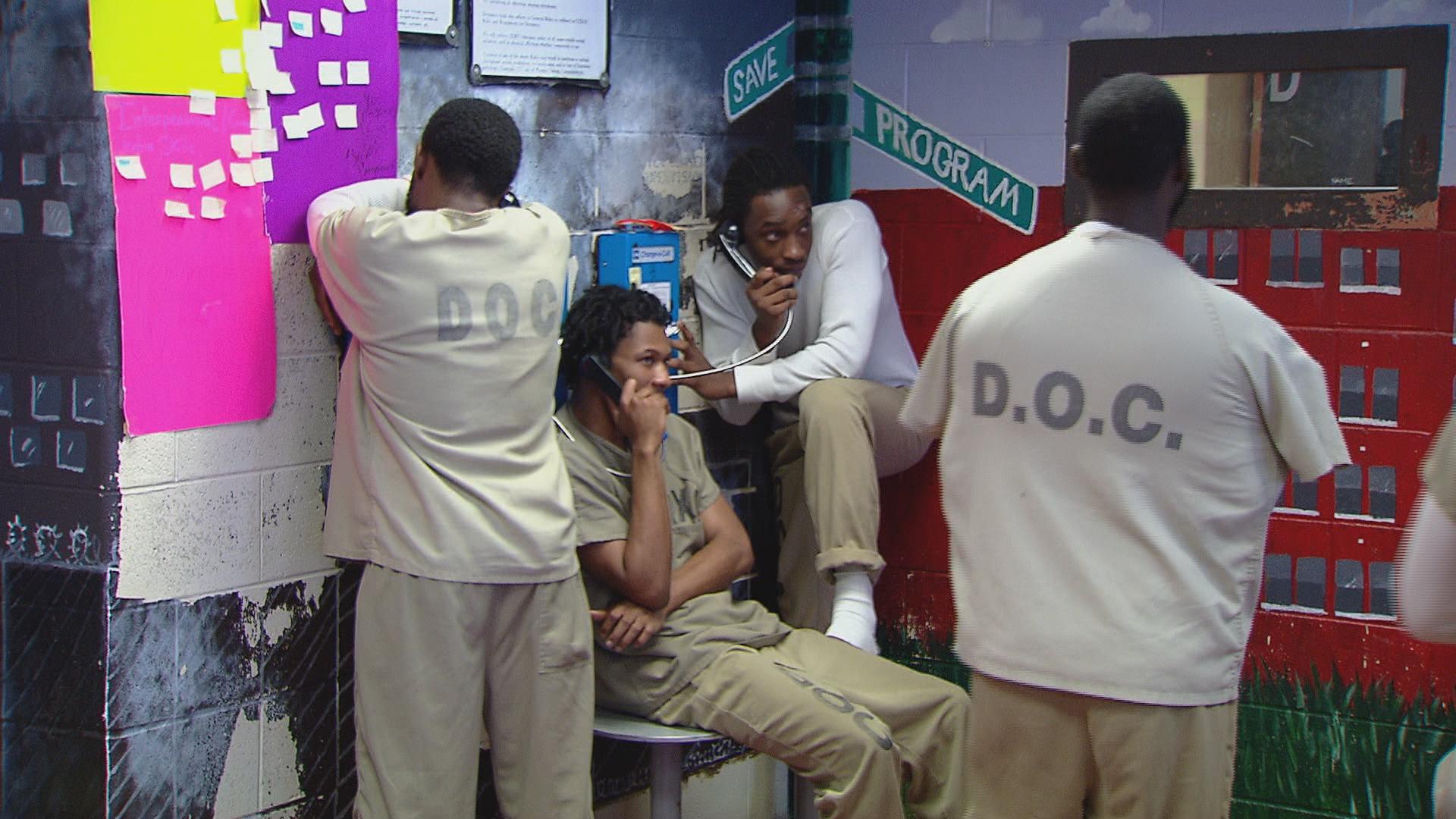 But the program doesn't end when the men are released. Connections they make with social workers and others while on the inside follow them on the outside, to help them find stable housing and employment in their neighborhoods.
Dart says the key is to make sure that when released the men have all they need to avoid the circumstances that led to them being sent to jail in the first place.
"We have to have thoughtful programming here and then we have to have somebody to hand them off to. It would be beyond naive to sit there and think, somehow we can do a lot of good work with them here, inside the jail, but then when they hit the street and all those different issues that come about as a result of it, they're going to be immunized. It's not going to happen," Dart said.
So far, of the 80-plus inmates to participate since May, 20 have been released.
And the sheriff's office says that while it's still early, only two have returned to the jail, on minor offenses. 

More on this story
The sheriff's office says it intends to continue studying the program's effectiveness long-term, to measure not only if fewer SAVE inmates return to the jail, but also to measure attitudes about violence, as well as behavior and disciplinary incidents while inside the jail.
We also had the chance to speak one-on-one with some of the inmates. We'll bring you their stories next week.
Follow Brandis Friedman on Twitter: @BrandisFriedman
---
Related stories: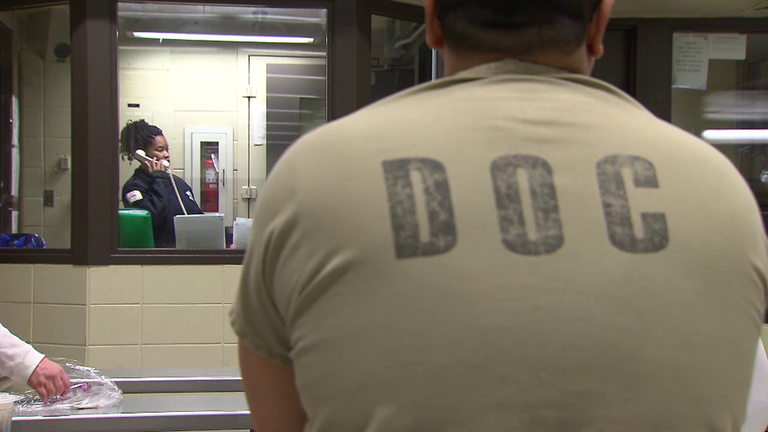 New 'Bizarre' Gang Surfaces in Cook County Jail
Aug. 31: A new gang has surfaced at the Cook County Jail that even the sheriff refers to as "bizarre." Tom Dart credits members of the gang, called Savage Life, with a hostage incident that occurred at the jail late last month.
---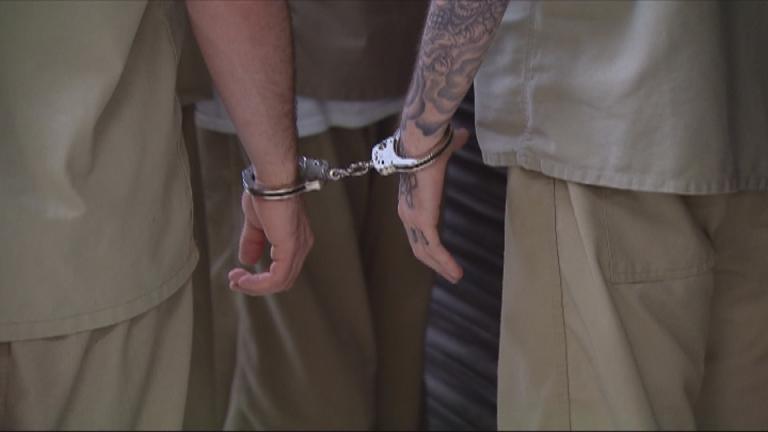 Cook County Court to Try New Approach to Justice
May 16: The Circuit Court of Cook County is creating a restorative justice community court that aims to empower victims and residents to help rehabilitate nonviolent adult offenders. The pilot program is expected to begin in early 2017 in North Lawndale.
---
'Rocket Docket' Sends Low-Level Jail Inmates Home
Feb. 11: The Cook County Sheriff's Office is finding a way to keep certain criminal defendants at home and on the job, instead of in jail while they await trial.
---