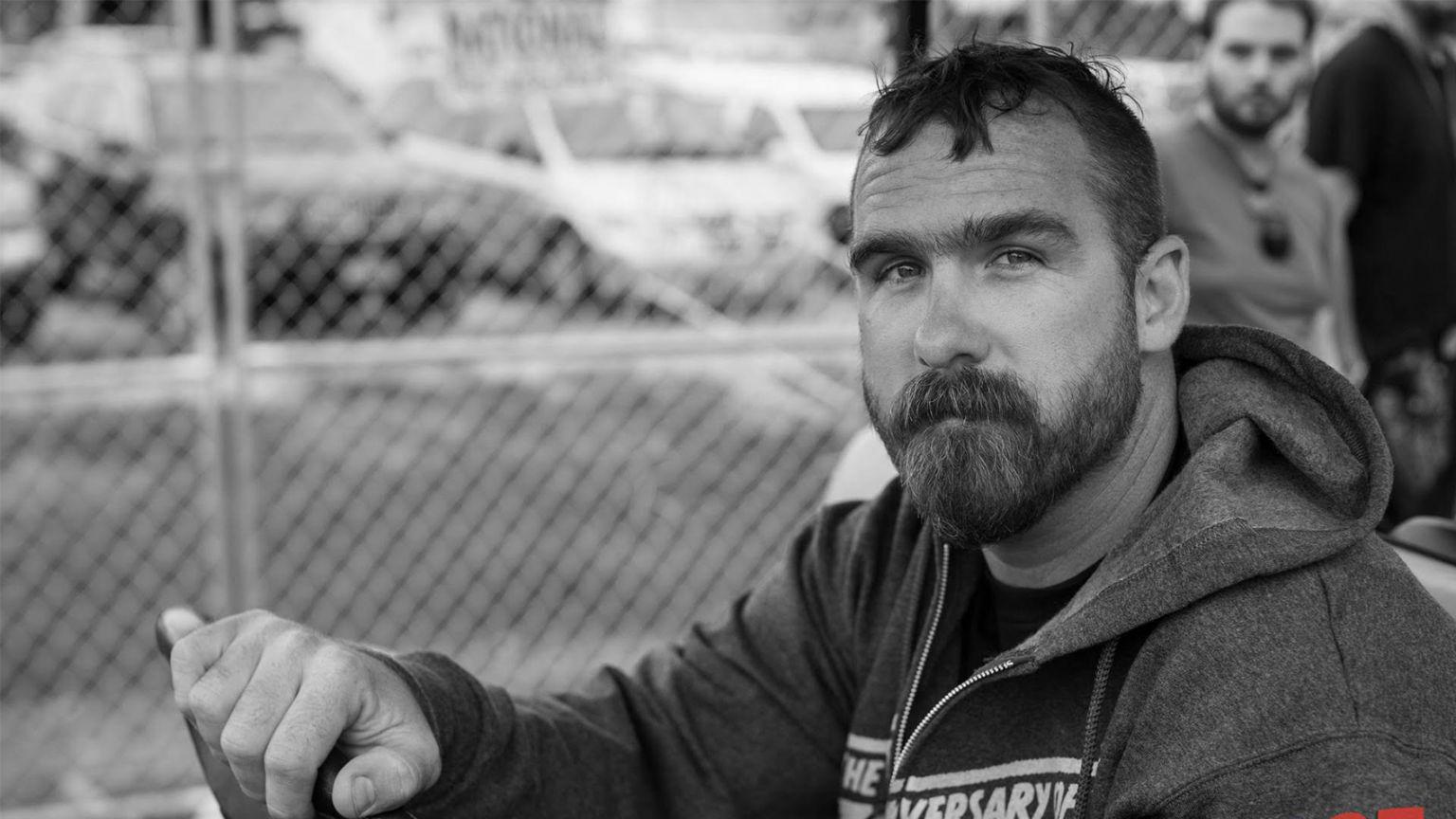 Sean McKeough (Christopher Andrew / Courtesy of Riot Fest)
Sean McKeough, co-founder of the music festival Riot Fest, died Tuesday. He was 42 years old.
McKeough was known as a catalyst in Chicago's rock music scene. In 2006, he opened Cobra Lounge, a West Town bar and live music venue that frequently features emerging local acts. Last year, he launched All Rise Brewing Company, which operates next door.
The South Side native is also credited for co-founding the record label Cobra Music.
"His drive and passion really laid the groundwork for an environment for this culture to thrive," said Louie Mendicino, general manager of Cobra Lounge and McKeough's friend of 10 years. "He created a space for people to cultivate their art."
McKeough's legacy will live on through Riot Fest, Chicago's preeminent rock music festival which he founded in 2005. Since its inception, the festival has expanded from a multi-venue showcase of bands to a three-day, outdoor extravaganza now held in Douglas Park and other cities such as Denver and Toronto. The festival is famous for hosting reunion concerts for rock icons like The Replacements in 2013 and members of Misfits in 2016.
While the lineup is historically rock-focused, Riot Fest has also welcomed hip-hop acts like Wu-Tang Clan and Ice Cube, as well as funk and reggae stars like Bootsy Collins and Damian "Jr. Gong" Marley.
Mendicino says the diversity of performances is a testament to McKeough's open mind.
"It has always been the world according to Sean," he said. "It's about the freedom to explore and express however you choose. That's the beauty of an endeavor like his. It's grown into something that can't be stopped."
We love you Sean. pic.twitter.com/ObsvivsjZs

— CobraLounge (@CobraLounge) November 30, 2016
---
Michael Petryshyn (aka Riot Mike), co-founder of Riot Fest, issued the following statement on the festival's website:
"Sean was Riot Fest's pillar of strength.  I loved him. I admired him.  And to lose him is a lonely and barren feeling.  I miss my friend immensely.  Without Sean and his belief that a little fest could make a positive impact on people's lives by doing things differently and left of the dial, Riot Fest would have never become such an intimate family.  His Herculean-sized heart and volition made that all possible.  Anyone lucky enough to have witnessed his kindness and compassion knows Sean's muddy work boots will never be filled.  It's impossible… he cared when no one else did.  He worked when no one else did. And, he believed in Riot Fest when no one else did.
"Our thoughts are with the entire McKeough family and his beloved partner Erin.  You were the closest people to him and without your constant love and support for Sean, his unimaginable impact on thousands of lives may have never been realized.
"Sean, I will forever be indebted to you.  I love you, brother and I'll make sure that Riot Fest never loses its purpose or vision… the one you saw before any of us."
The cause of death is unknown. A memorial service has been set for Saturday, Dec. 10 at 10 a.m. at St. Barnabas Church, 10134 S. Longwood Drive.
Follow Reuben Unrau on Twitter: @reubenunrau
---
Related stories: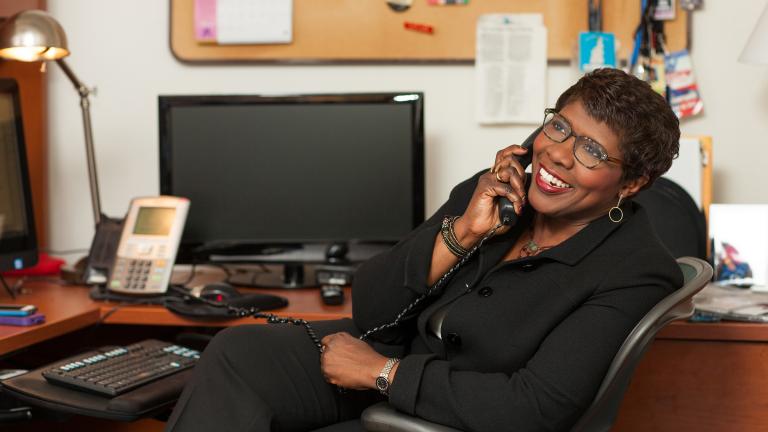 'PBS NewsHour' Host Gwen Ifill Dies at age 61
Nov. 14: On Monday, the co-anchor and managing editor of "PBS NewsHour" died at the age of 61 following several months of cancer treatment.
---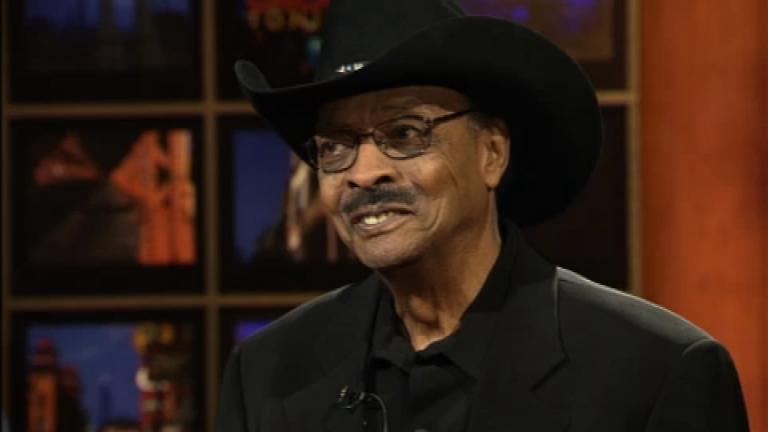 Radio Legend Herb Kent, 'The Cool Gent,' Dies at 88
Oct. 24: Herb Kent was the longest-running DJ in radio history and graced the Chicago airwaves for more than 70 years. He died Saturday after his final radio broadcast.
---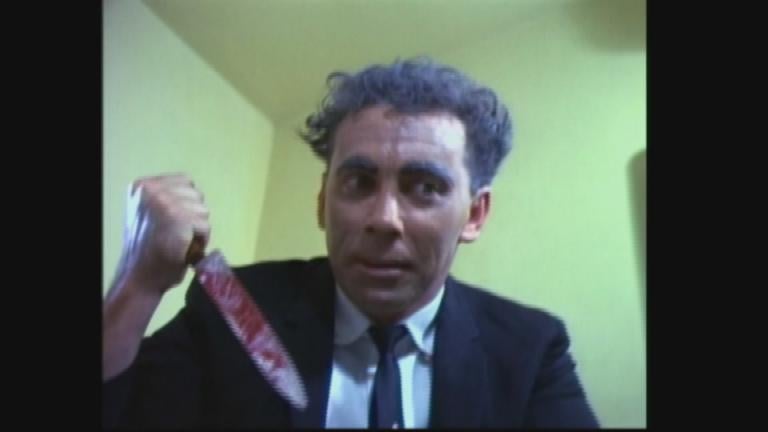 Herschell Gordon Lewis, Chicago's 'Godfather of Gore,' Dead at 90
Sept. 29: The 1960s Chicago filmmaker known as the Godfather of Gore died earlier this week. We look back on the work of this cult figure.
---